Thinking about asking a special someone to marry you in Dallas/Fort Worth? Whether you live in the area or will be visiting for the occasion, North Texas is a fun area with many inventive locations to pop the question. The best places to propose in Dallas/Fort Worth are just as unique as the region, with a classical musical venue, a ranch, a park and a football stadium all in the mix.
Check out some of the best places to propose in Dallas & Fort Worth before planning your engagement.

Observation Deck, Reunion Tower
Travel nearly 500 feet into the atmosphere for one of the most iconic and best places to propose in Dallas/Fort Worth. This sky-scraping tower is a memorable part of the Dallas skyline, so both local couples and visitors will recognize this monument. Take in some of the amazing, 360-degree views of Dallas from the Observation Deck before heading to a lavish dinner at Wolfgang Puck's Five Sixty restaurant.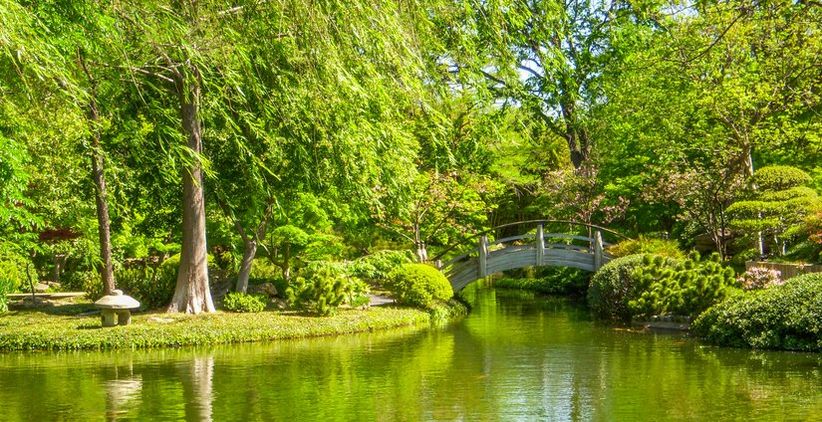 Fort Worth Botanic Garden
You're sure to find a romantic spot to pop the question at the collection of gardens and groves at Fort Worth Botanic Garden. The attraction that makes this verdant destination such a popular place to propose in Dallas/Fort Worth, though, is the Japanese Garden. Open year-round and outfitted with a rustic Moon Bridge, this garden is bursting with interesting stroll paths and small ponds to explore.
Klyde Warren Park
This popular public park is located in the heart of downtown Dallas and is in close proximity to many local-favorite restaurants and museums. When the sun is out, you're just as likely to find a free yoga class as a pickup game of ultimate frisbee or an impromptu picnic. Although not particularly lush in vegetation, Klyde Warren Park is a romantic destination in its own right. Urban dwelling couples in Dallas will surely love this spot as potential proposal destination because of the access to downtown's activities.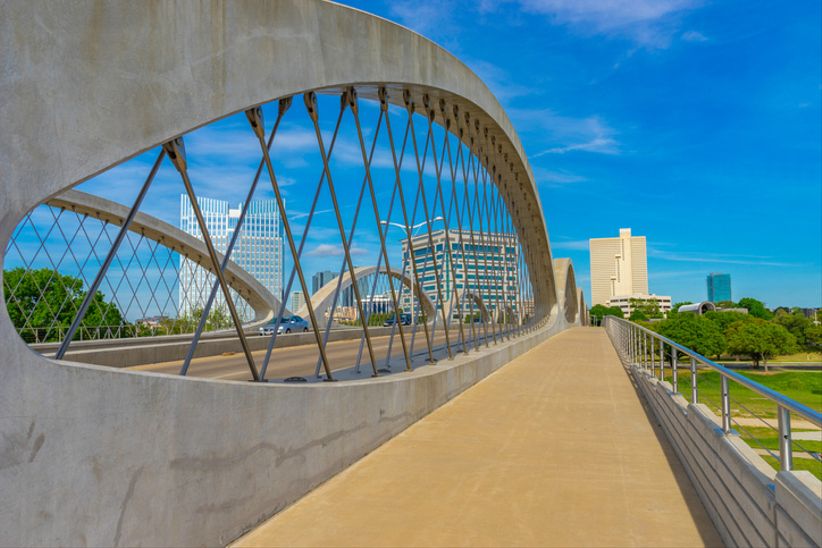 West 7th Street Bridge
Although it's a new replacement for an older bridge, the West 7th Street bridge in Fort Worth quickly became one of the city's recognizable fixtures. Along with updates came pedestrian and bike access, so outdoorsy Fort Worth couples will love taking a stroll from the cultural district to downtown on this bridge. It's also one of the best places to propose in Dallas/Fort Worth because of the expansive view of downtown Fort Worth in the background.

AT&T Stadium
If your sweetheart is a Dallas Cowboys fan, there's no better place to ask for their hand in marriage than AT&T Stadium. A required pilgrimage destination for super fans of America's team, no matter where you live, you'll want to come to town to propose at the home of the Cowboys. If you're planning to propose during a football game, contact the stadium's PR staff to iron out any logistical hiccups and avoid an embarrassing proposal fail.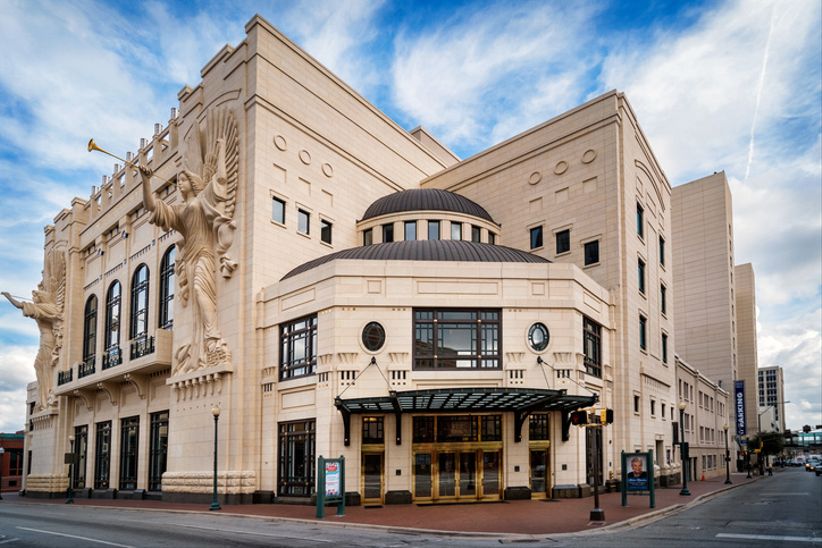 Nancy Lee and Perry Bass Performance Hall
Couples who love music, theater and live performances will definitely want to consider Fort Worth's Bass Performance Hall as a potential proposal location. The facade is ornate Beaux-Arts style with a two, now-iconic limestone statues of angels. Inside, an 80-foot diameter painted dome offers a unique skyward view. As one of the best places to propose in Dallas/Fort Worth, Ball Hall is full of romantic and highly photogenic areas to get down on one knee.
Southfork Ranch
If you're planning to travel to the Big D for a special proposal, Southfork Ranch should be on your shortlist of potential places to propose. This ranch in Parker, Texas (about 26 miles north of downtown Dallas) is famous for being the set of the television show "Dallas," and now acts as a hub of nostalgia for lovers of the show. As one of the best places to propose in Dallas/Fort Worth, the ranch is an inclusive destination with on-site restaurants, themed retail stores and trail rides for an entire day of ranch activities.