11 Black-Owned Wedding Businesses Atlanta Couples Love
There are many Black-owned wedding businesses in the Atlanta area—these are just a few that are winning praise from couples.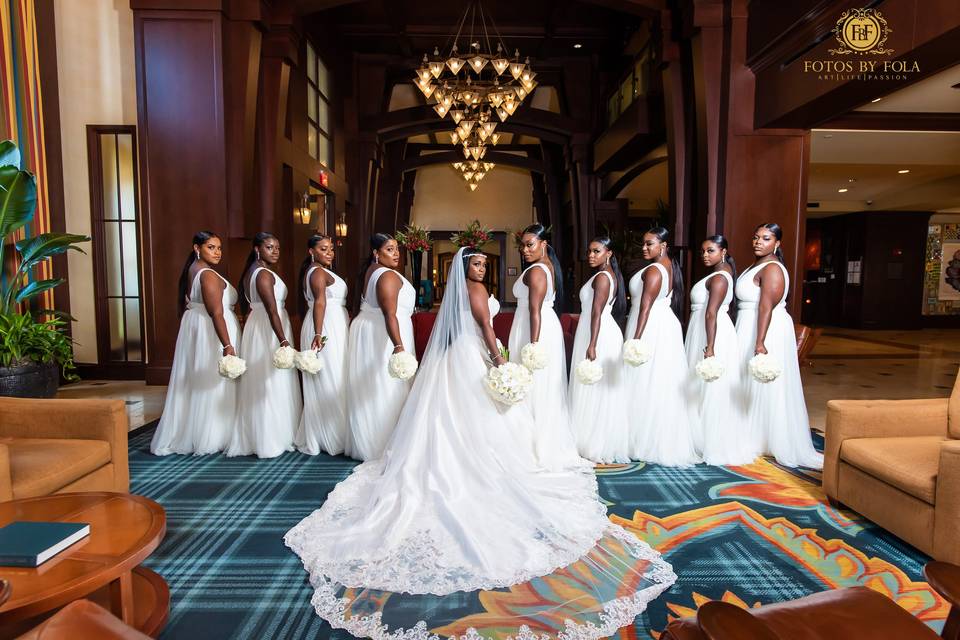 At WeddingWire, we are committing to long-term change towards equality in the wedding industry. It is our goal to use our platform to elevate the voices of the Black community and celebrate and support Black-owned wedding businesses. In the coming weeks, we're featuring some of the top Black-owned wedding businesses in different cities around the country to help you as you build your vendor team. The Black-owned wedding businesses in Atlanta we're featuring have received glowing reviews from couples, and many of them have also won Couples' Choice Awards over the years.
Of course, this is just a small group of the many Black-owned wedding businesses in the Atlanta area. With WeddingWire's new Diversity filters, wedding pros now have the option to identify their businesses as Black-owned, Asian-owned, Hispanic or Latinx-owned, LGBTQ+-owned, Native American-owned, Veteran-owned and Woman-owned on the WeddingWire Vendor Directory, so you can easily find pros from underrepresented communities. Read on to learn more about these top-rated Black-owned wedding businesses in Atlanta.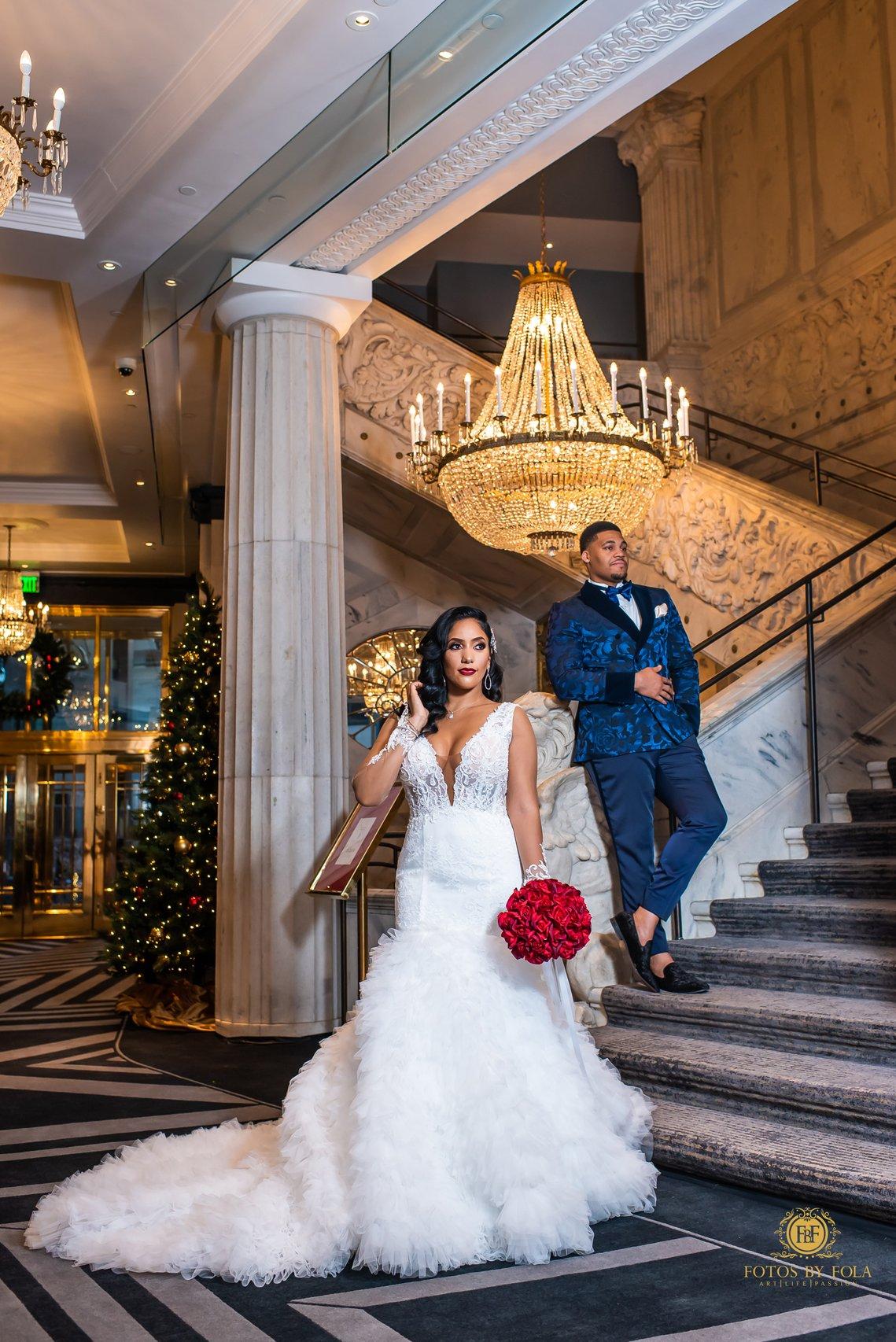 Afolabi Sogunro always had a hidden talent for photography ("Most of my friends knew me as the guy that always had a camera with him"), but it wasn't until 2008 that he started to pursue his craft as a business. He describes his work as "storytelling with an artistic style," and has received the WeddingWire Couples' Choice Award 10 years in a row. "I love when an image tells a story and is emotionally engaging," he says. "I also love when the subject and backdrop all fit together harmoniously."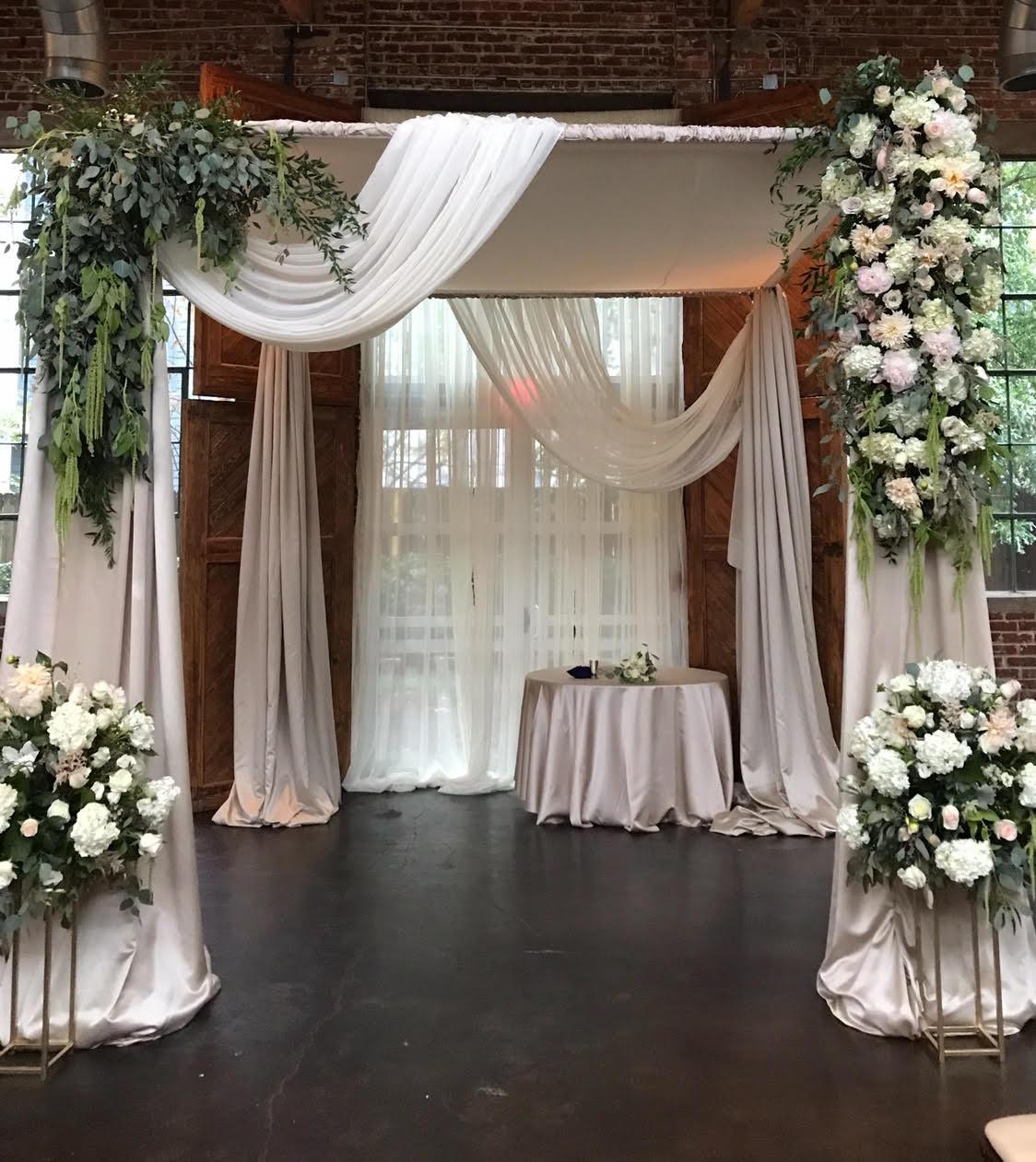 While planning her own wedding in 2001, Carla Duncan decided to create her own floral arrangements and decor piece herself. Her work was such a hit that she started booking small events and winning design contests. "My confidence increased, and soon my hobby began to blossom into a small business," she says. She quit her job at the Georgia Department of Education to focus on floral design full time. "I would describe my design style as eclectic and diverse, although I do lean a bit more to the modern side of design," she says. "From my wardrobe to the decor in my home, I love selecting elements from here and there and dabbling with them until they are united into something gorgeous." Duncan is particularly proud of the relationships she's built with couples, many of whom are repeat customers, and the positive reviews she's received. "One review that truly made an impression on me was one in which a bride said she just wanted to 'hang out' with me - even after the wedding!" Duncan says. "I loved that!"
Nneka C. Alexander was working as a financial analyst when her sister called her with a tall request—could Alexander design her wedding dress, as well as dresses for her bridesmaids and other family members in four months? Alexander had always loved fashion, even attending fashion school part time, so she took on the challenge. Her sister's Nigeria wedding went viral and the rest, as they say, is history. Alexander started fielding requests from brides around the world who had fallen in love with her unique designs, and wanted to wear one of her custom creations on their wedding day. She's not a traditional bridal salon, but designs each dress specifically for her clients. Alexander's detailed and gorgeous work has been featured in Vogue magazine, as well as other publications and has dressed hundreds of brides. "I would describe my style as timeless luxury," she says. "I want my gowns to create a dramatic effect now and 10 years from now. When a bride works with me, no two gowns are the same."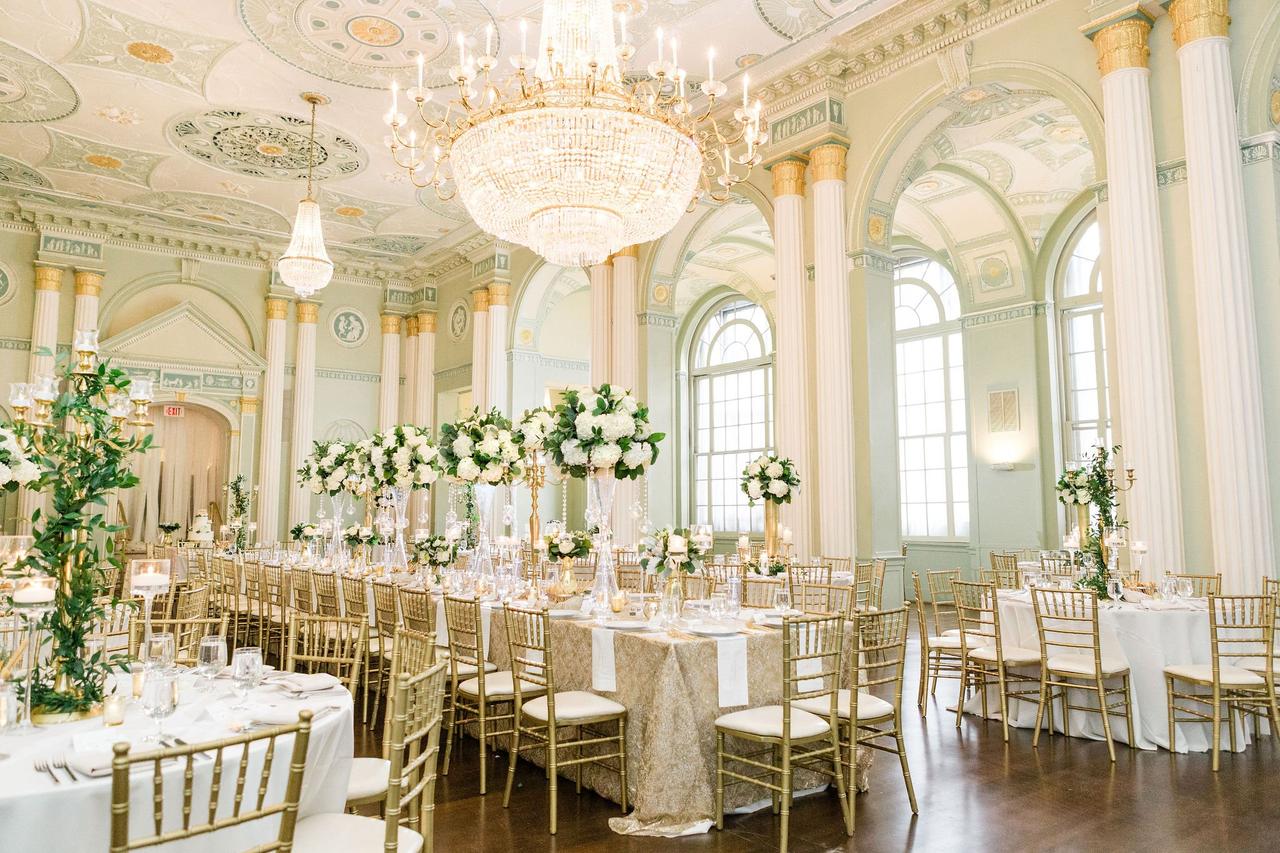 French-born Laetitia Townson started coordinating events as a teacher, and seven years ago took the leap to planning weddings full time, creating the Alpharetta-based House of BASH. Her goal is to make the months leading up to a wedding as stress-free as possible, helping couples with everything from setting a budget to hiring vendors to all the day-of details, and much more—and she's added floral design to her list of talents. She even creates a timeline for each of her couples, with the day broken out into five-minute increments to ensure everything runs with the utmost precision. "To me, my proudest moments are the thank-yous at the end of an event," she says. "And when something goes wrong, like a bridesmaid's dress rips and I have the pins to fix it on the spot, that's what makes me proud."


"My clients are my top priority," says Toryn Lankford of Exquisite Sounds Entertainment. Lankford and his team get to know his couples so that they can set the right mood with music and entertainment. "We want to know who they are, how they met, where they hang out, what kind of music they're into," he says. "Weddings aren't always about playing the newest music, but playing music from the best times in your life. Whatever you and your bridesmaids partied to in college, the music your parents played when you were cleaning up the house on Saturday mornings, it's all about bringing back those memories."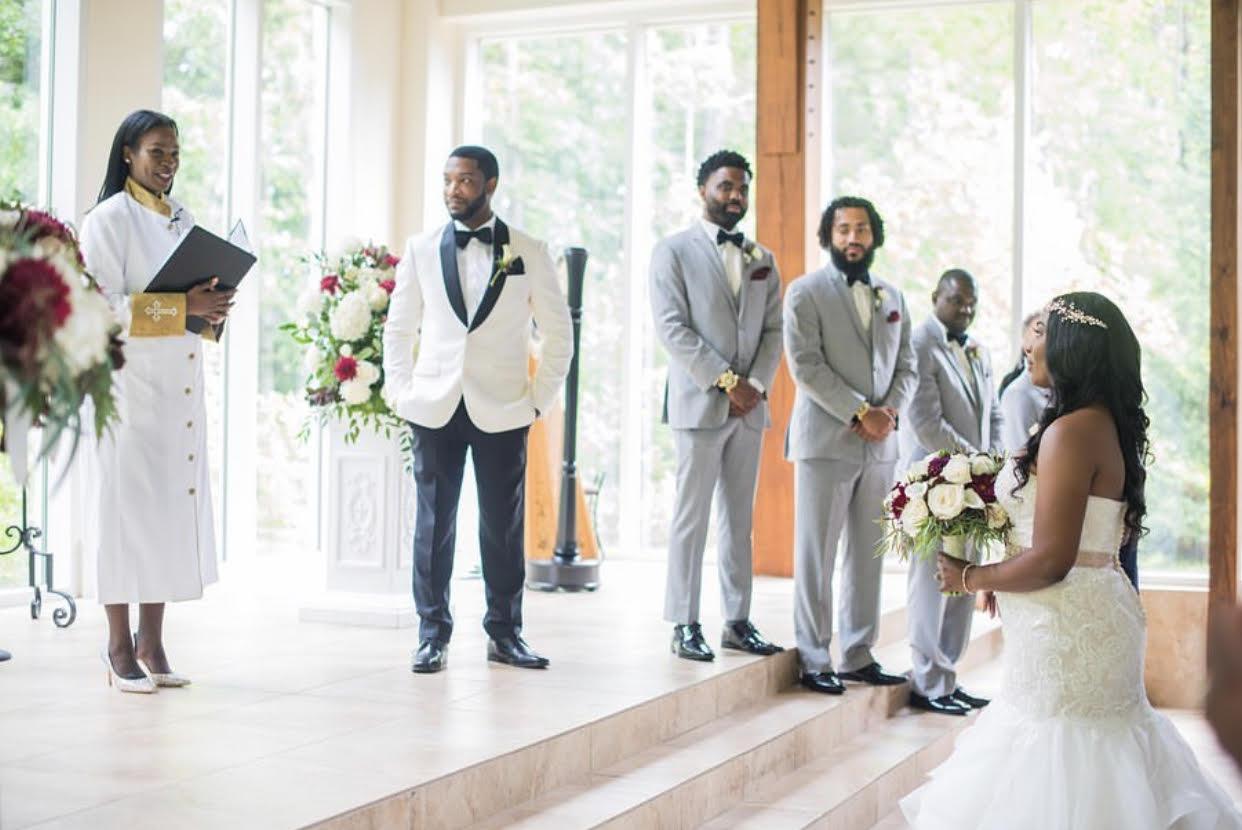 While attending her best friend's elopement, Melinda Guess was inspired to change careers. The judge who performed her friends' wedding was cold and rushed, and "it broke my heart," Guess said. "I could see it in my friend's eyes—this wasn't a happy moment. I knew that I could give couples a more loving experience." She got ordained and learned as much as she could about officiating weddings, soon taking on clients. She works with couples of all different backgrounds and faiths (she officiated Cardi B and Offset's wedding!), and finds unique ways for couples to personalize their ceremony. "I've had couples do a unity beer ceremony and a peanut-butter-and-jelly unity ceremony," she says. "I have a couple coming up with a chemistry background—they're going to create a chemical reaction during the ceremony!"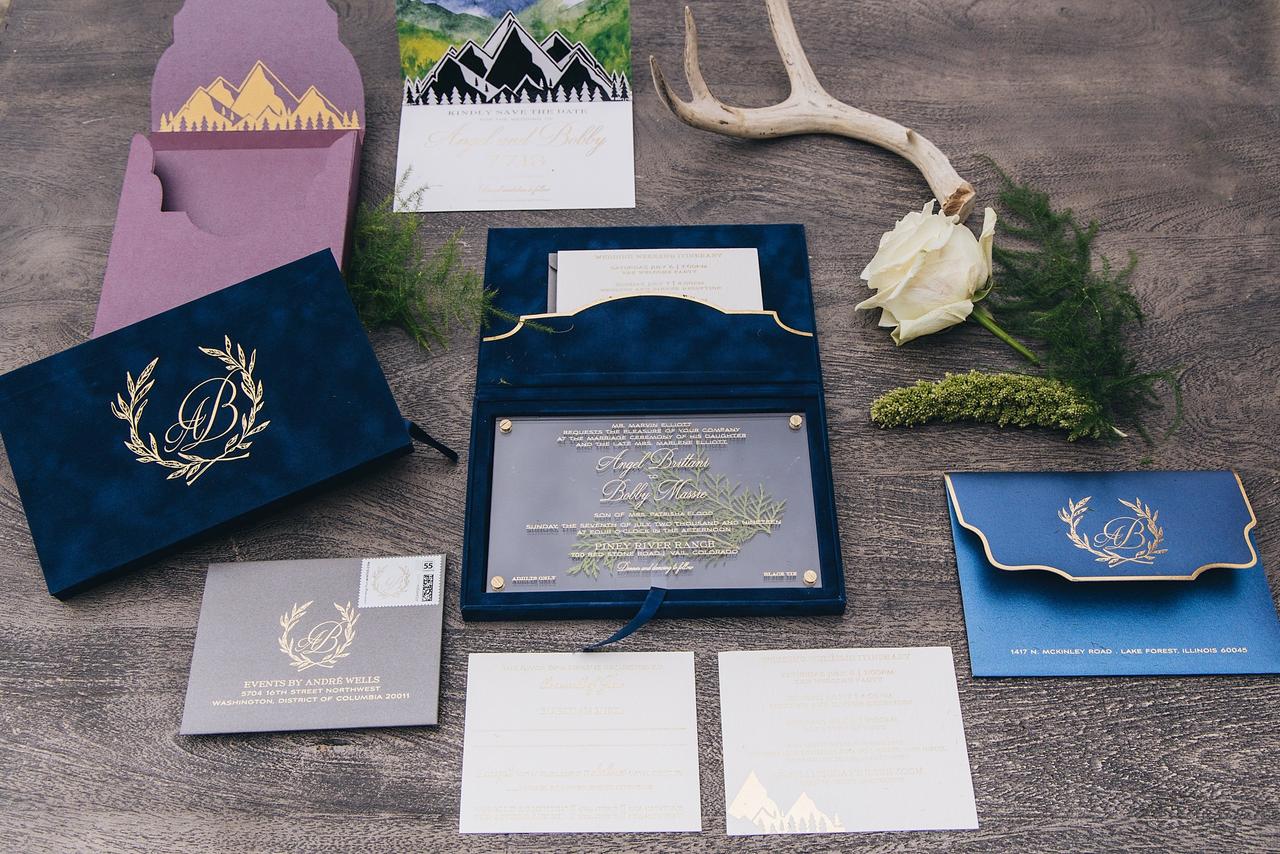 Lisa Zachery started creating invitations and greeting cards in 1995 for loved ones, and in 2001, turned her passion into a full-time business, Papered Wonders. Zachery and April Davenport aim to tell a couple's story through paper, creatively designing everything from save the dates to invitations, ceremony programs to menu cards, favor tags, cocktail napkins, and much more. "We take our clients on a papered dream journey from beginning to end," Davenport says. "Our clients don't just select a design from a catalog. The custom experience is truly that—an experience." And after 20 years, Zachery and Davenport continue to push the envelope (pun intended) when it comes to unique stationery. "Our inspiration and innovation come from the clients that we serve," says Davenport.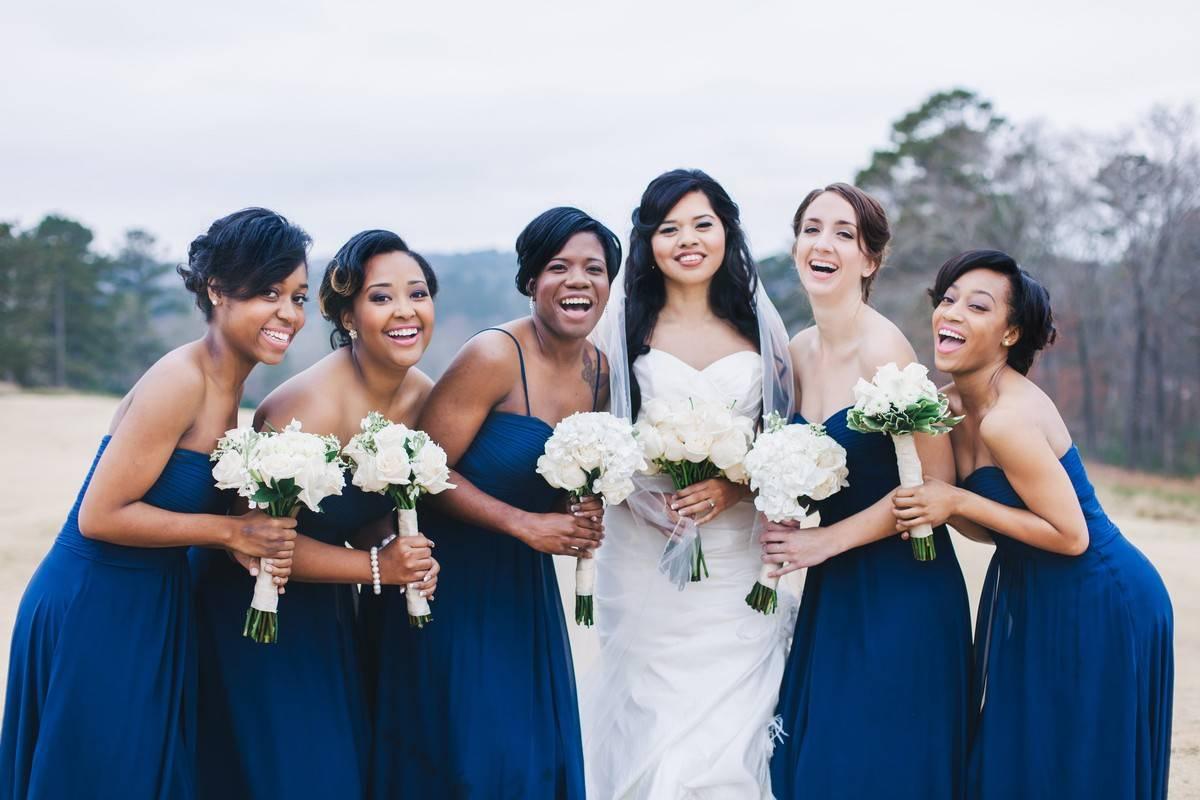 Since she was a little girl, Patience Phinisee has been interested in all things beauty. After graduating from Cosmetology school and receiving her Master Cosmetology license, she worked in salons, she eventually started her own hair and makeup business in 2013. One of her main goals is to make brides feel beautiful and confident on their wedding day by accentuating their best features and using products that work well for them. Another goal: To ensure that brides and their loved ones feel as calm and relaxed as possible while getting ready for the big day. "Hair and makeup is the one part of the wedding day where the bride and her bridal party should be able to relax and enjoy some pampering!" Phinisee says.
This popular Suwanee caterer creates delicious and affordable cuisine from around the world, with a speciality in Nigerian food. Adeola Ganny and her team have won raves from couples for their "food cooked from the heart" as well as their professional service. Says one recent couple: "The food was amazing, the service was top notch, her servers were smart and courteous. Everything was on point!"
View this post on Instagram
Reinnia Nova Flavius-Nickerson of Events by Nova helps turn couples' dreams into reality, bringing in everything from tables to chairs, glassware to linens, drapery to perfectly color-coordinated pillows to transform a space. The event designer began her career working in hospitality in St. Lucia, Florida, and Georgia (even coordinating a wedding in the midst of a hurricane!), and with the support of her husband and other wedding pros in the Atlanta area, started Events by Nova 12 years ago. She often works with couples who want a stunning wedding decor on a budget. "No couple should be stressed out and think they can't afford a beautiful wedding. With me, all they have to do is show up—I want to go the extra mile for my couples."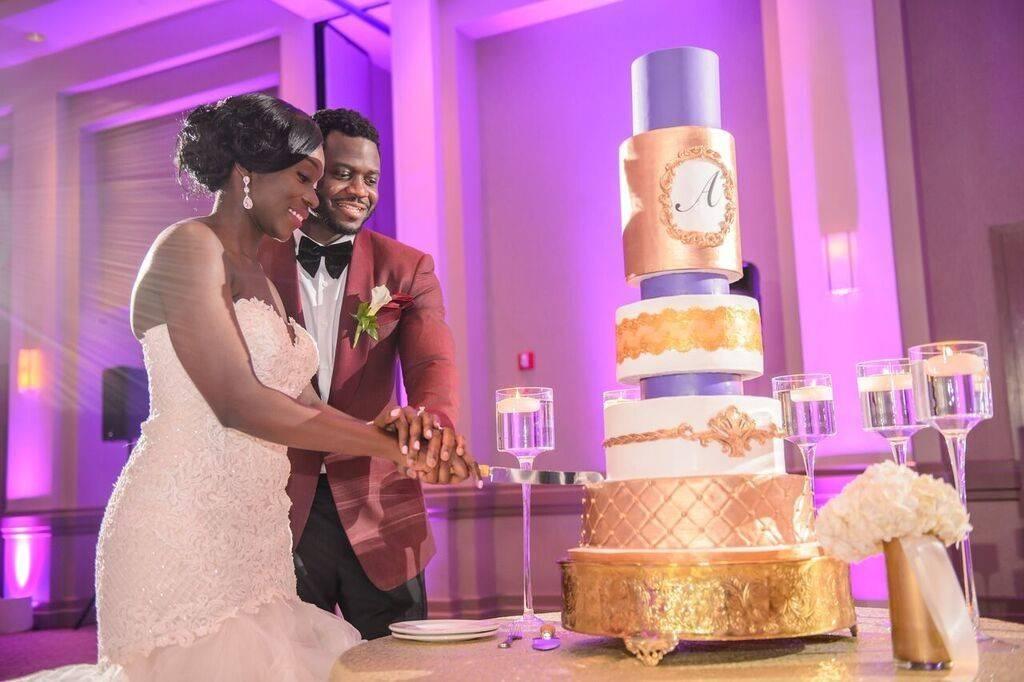 For La'Meeka Edwards, cake design started out as a hobby that grew into a successful business. The trend-setting cake designer is known for her glamorous and elegant cakes (check out her incredible sugar flowers!), and has created wedding cakes for celebs like Ne-Yo and Phaedra Parks and Kandi Burress of The Real Housewives of Atlanta. She's also received over 100 reviews on WeddingWire from thrilled couples, as well as 10 Couples' Choice Awards.