25 Awesome 12th Wedding Anniversary Gifts to Show You Care
Looking for a special way to mark 12 years of marriage? We've got you covered. From the traditional to the modern, we've rounded up thoughtful anniversary gift ideas to inspire your shopping.
We have included third party products to help you navigate and enjoy life's biggest moments. Purchases made through links on this page may earn us a commission.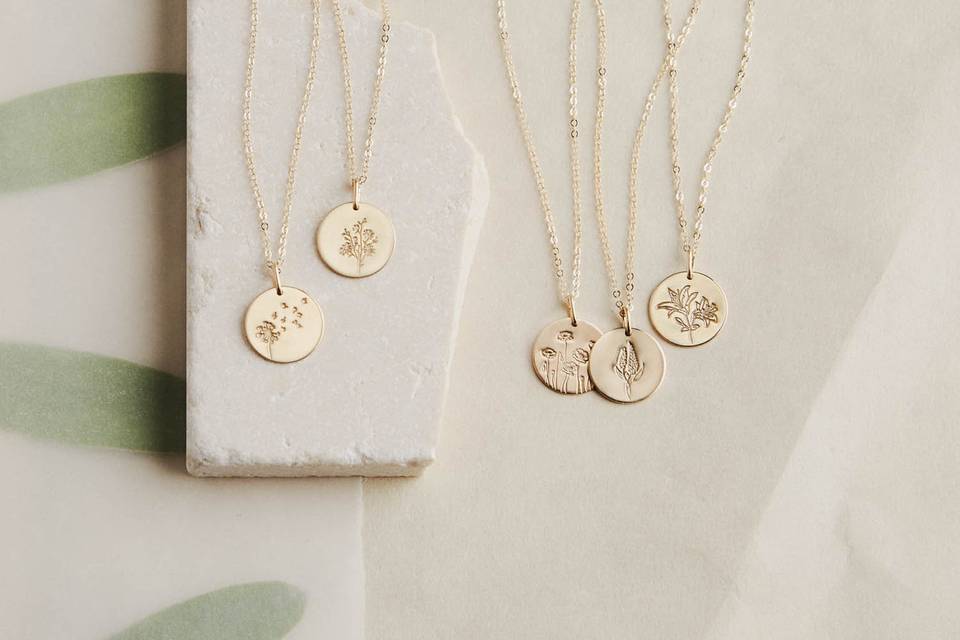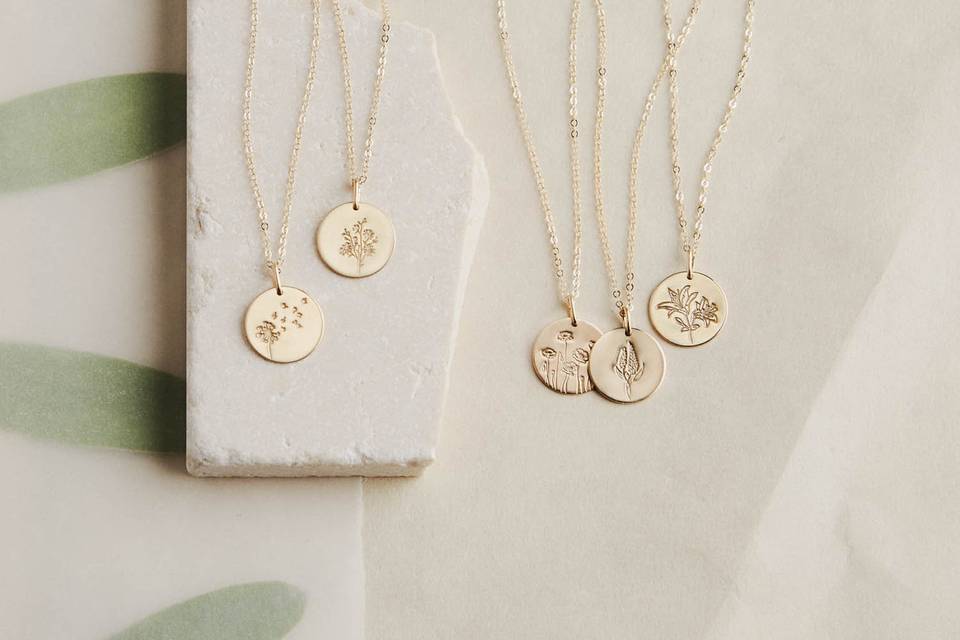 Checking off a dozen years of marriage gives you a lot to celebrate. Whether you're looking for a special gift to remind your spouse just how much you appreciate them or want to celebrate a loved one in style, a 12-year anniversary gift is a great way to mark this important occasion.
From traditional linen and silk anniversary gifts to modern tokens that incorporate pearls and a few fun alternatives too, we've rounded up an array of meaningful ways to say, "I love you," that are perfect for any couple celebrating this significant marital milestone.
What is the traditional 12-year anniversary gift?
When it comes to sticking with tradition, 12th wedding anniversary gifts are typically marked with linen and silk. The luxe textiles are super versatile and can easily lend themselves to a number of thoughtful picks like clothing, bedding, art, and more. If your recipient is more likely to appreciate a modern gift, then pearls may prove to be the ideal inspiration—they're the very fresh, very now equivalent of the traditional 12-year wedding anniversary gift.
Jade is also known to represent this milestone anniversary, and as luck would have it, the gemstone lends itself to so many perfect gift choices (think: jewelry and home decor). Likewise, the official color for celebrating 12 years together is oyster white—a creamy, sophisticated hue with tons of unique gift potential (think: a cashmere sweater or hey, even a new couch!). Gift inspiration can also be found in the anniversary's official flower, the peony.
The Best 12th Anniversary Gifts
If you're looking for anniversary gift ideas to mark a dozen years of love, support and teamwork, we've got the perfect picks to celebrate a pair of lovebirds. From personal and meaningful keepsakes (like monogrammed cufflinks) to traditional 12th anniversary gifts that still feel modern and thoughtful, we've basically done your shopping for you.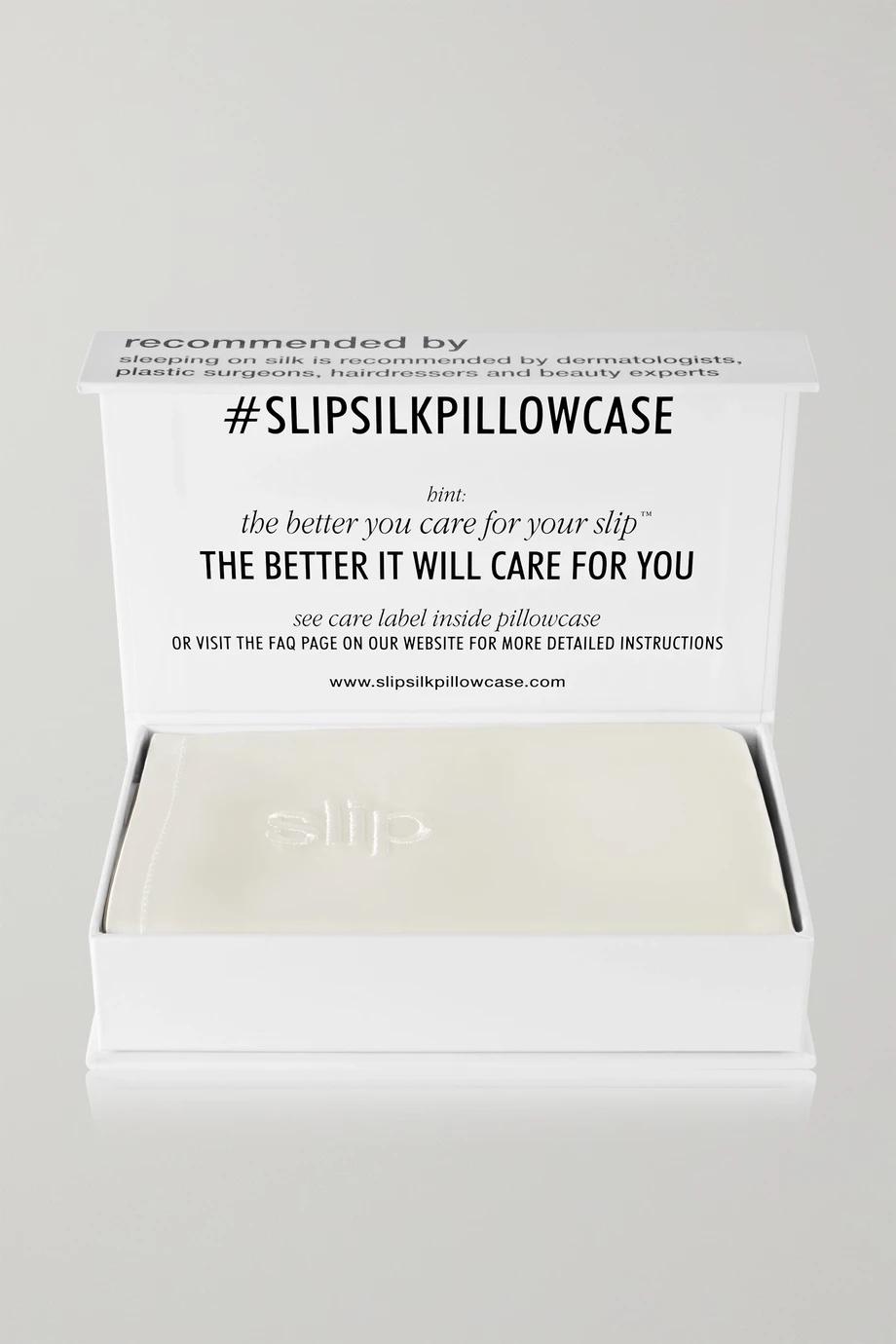 1. Dreamy pillowcase
Give your loved one the gift of a great night's sleep with this indulgent pillowcase made from mulberry silk. Not only is it good for their hair and skin (it reduces breakage and helps to combat bacteria), but it's beautiful to boot.
Slip embroidered silk queen pillowcase, $89, NET-A-PORTER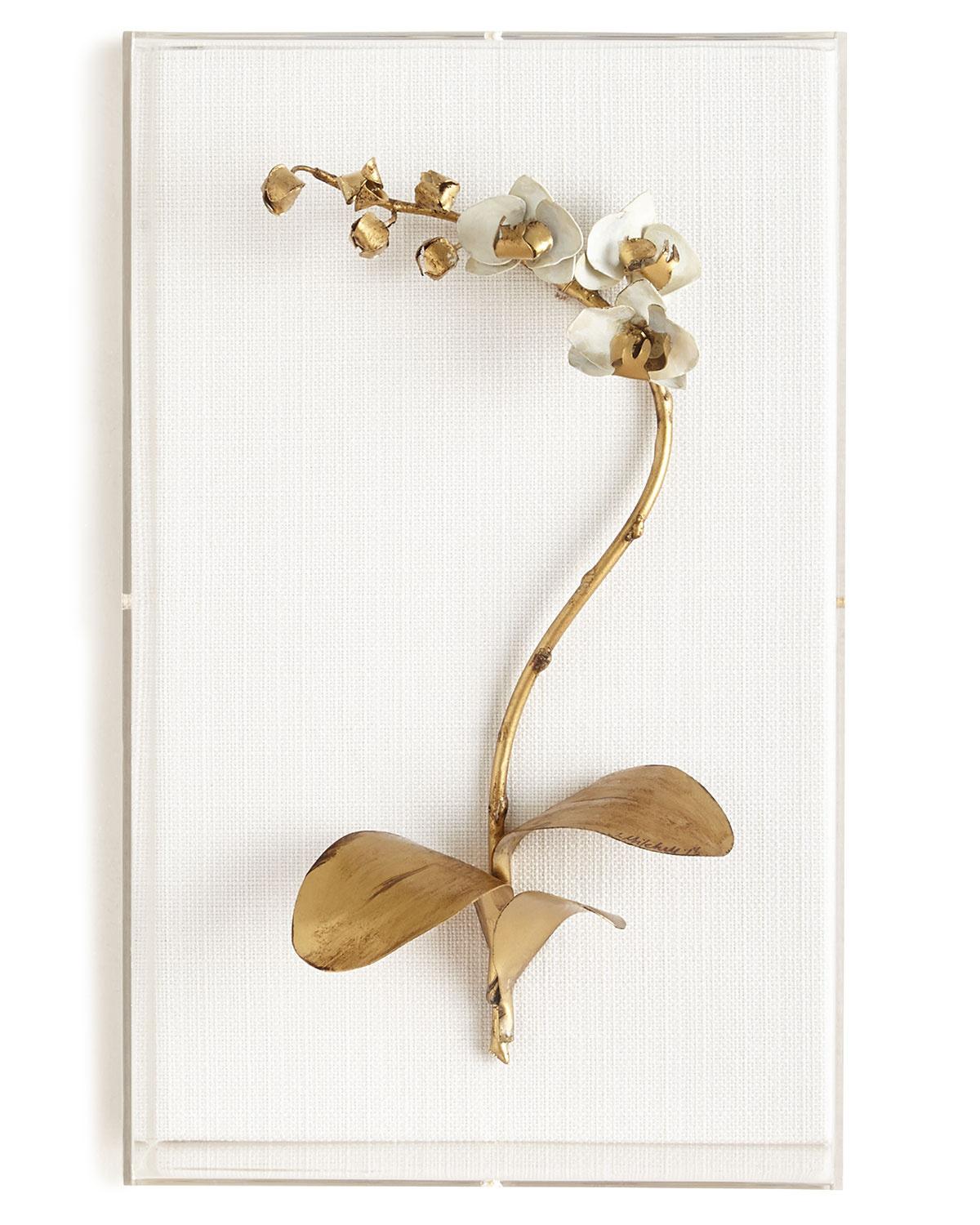 2. Standout sculpture
Linen may be a traditional 12th anniversary gift, but there's nothing expected or boring about this stunning piece of art. A piece of textural fabric backs a gilded orchid sculpture made of copper, brass, and steel. It's even signed and dated by the artist, Tommy Mitchell.
Tommy Mitchell Original Gilded orchid study on linen, $995, Neiman Marcus

3. Beautiful necklace
Go gorgeous with this amazing pearl necklace from jewelry company Aurate. A plump natural pearl dangles from a delicate chain made from 100% recycled gold, resulting in a stunning statement piece that takes inspiration from the modern 12-year anniversary gift theme.
Aurate New York organic pearl drop pendant, from $230, Aurate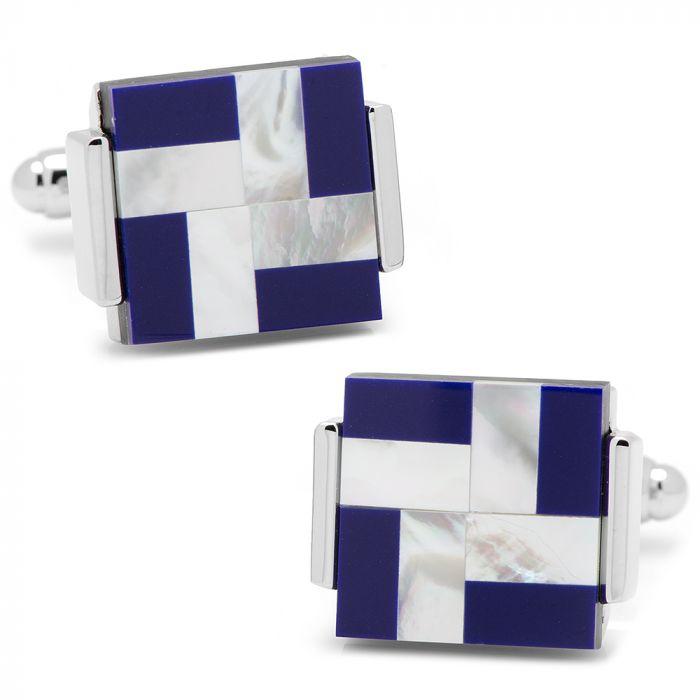 4. Cool cufflinks
These geometric cufflinks will act as a stylish reminder of a dozen years of marital bliss right on their wrist. Mother of pearl and blue lapis combine together in a graphic design for a truly eye-catching accessory.
Ox and Bull Trading Co. Mother of Pearl and Lapis Blue Windmill Square cufflinks, $89, Cufflinks.com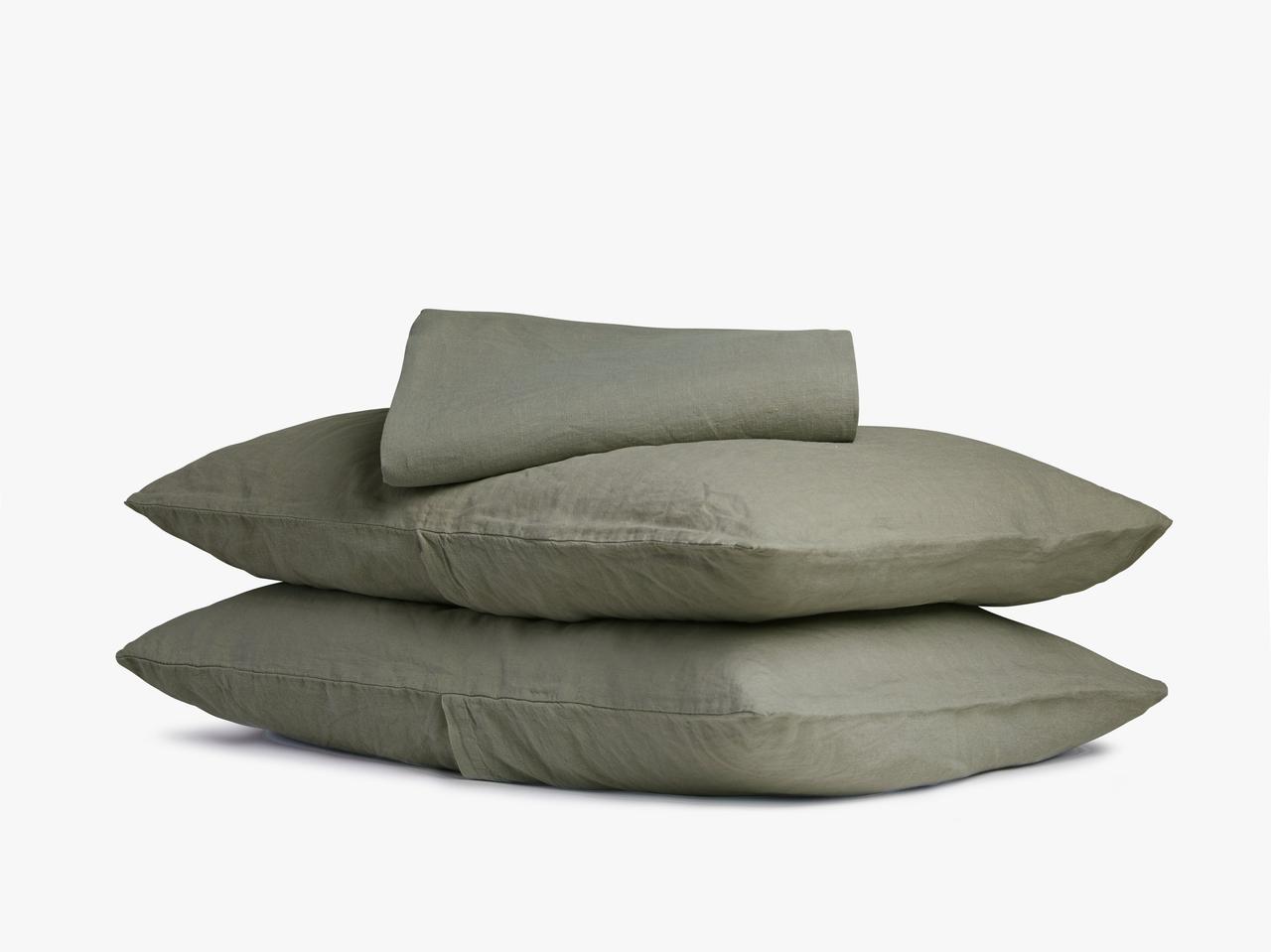 5. Sweet sheets
There's nothing like climbing into a well-made bed, and this sheet set makes for a great linen anniversary gift. They're soft, light, and guarantee a cool, comfortable night's sleep—plus, they come in an array of stylish shades, so you're sure to find a color that suits your loved one's style.
Parachute linen sheet set, from $189, Parachute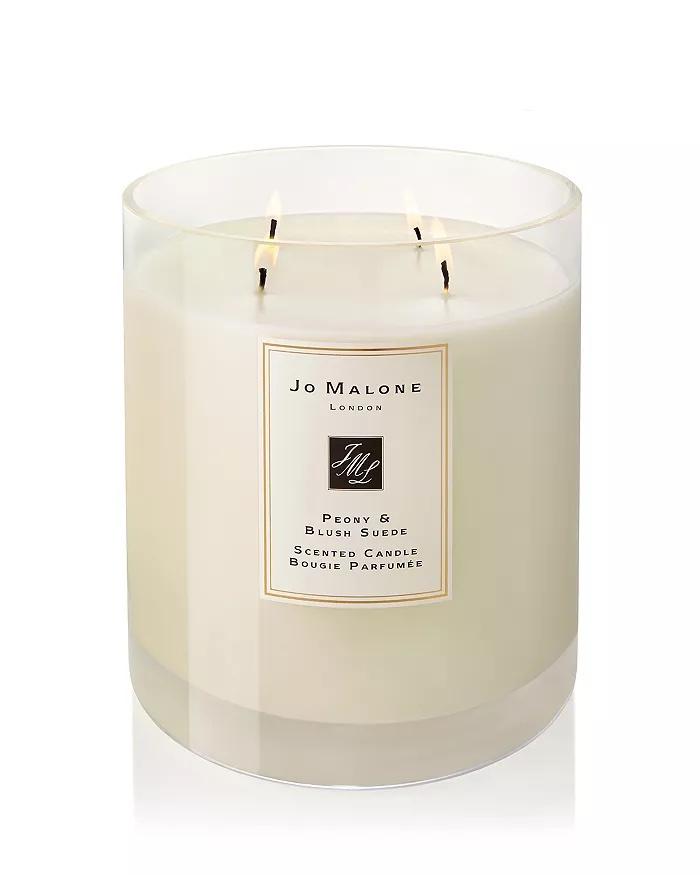 6. Scent-sational candle
Set the mood for a romantic night in with this amazing peony and blush suede candle from bougie scent-maker Jo Malone. It comes in a variety of sizes, the largest of which boasts a serious burn time of 220 hours.
Jo Malone London Peony and Blush Suede candle, from $38, Bloomingdale's

7. Pretty plant
For an unconventional twist on jade gemstones, gift your loved one with this faux jade plant to celebrate 12 years of marriage. No matter how green (or not-so-green) their thumb, this will remain a pretty keepsake of everlasting love.
Westcharm 16 in. potted faux jade plant, $41, Amazon

8. Luxe silk scarf
This gorgeous silk scarf from Salvatore Ferragamo will serve as a fabulous upgrade to even the most basic t-shirt and jeans. It's so stunning, your recipient may even want to frame it instead of wearing it.
Ferragamo Giaguari silk scarf, $470, Saks Fifth Avenue

9. Tasty treat
If your loved one has a sweet tooth that just can't quit, indulge them with this stylish gift option from high-end candy company Sugarfina. Their candy "trunk" boasts a spot for 20 sweet treats—you can even customize your selections, so you know you're picking candy that your sweetie will love.
M&M'S Let's Celebrate gift box, $40, M&M's

10. Bespoke cocktails
No anniversary present theme is needed when there are delicious craft cocktails on the menu. This gift set contains three pre-batched varieties—The Artisan, Huntington Peach, and King Kong—all of which are handcrafted and ready for after-dinner sipping. Cheers to a happy marriage!
Artisan Craft Cocktails, Trio gift box, $50, Artisan Craft Cocktails

11. Elegant watch
Help your partner keep time in style with this chic Movado watch. The black leather band and gold surround look eye-catching against a steel gray mother of pearl watch face. Total heirloom status, right?
Movado, Museum Classic watch, $695, Movado

12. Lovely lamp
They light up your life, so light up theirs with this standout jade-colored lamp base. With brass accents and a modern shape, it's an elegant addition to any room and a bright reminder of their love.
World Market jade green ombre glass table lamp base, $70, World Market

13. Swanky shorts
We can admit, the idea of silk boxer shorts seems totally indulgent, but if there's ever a time to splurge, it's on a 12th wedding anniversary gift. In a navy blue strip pattern, these are sure to have your partner feeling ready for a little romance.
Derek Rose men's classic fit boxers, $150, Derek Rose

14. Date-night details
After a dozen years together, even the most creative couples could use a little date-night inspiration. Supply a solution with a three, six, or 12-month subscription to DateBoxClub, which delivers fun kits filled with date night to-dos (think pre-planned activities, games, and more) right to the front door.
DateBox Club, DateBox Club subscription, from $32, DateBox Club

15. Silky sleepwear
This pajama set from Lunya is elegant, comfortable, and sure to make your partner feel special. It comes in a slew of sophisticated shades and is thermoregulated, so it's the perfect gift option for sweaty sleepers.
Lunya washable silk set, $188, Lunya

16. Unique ring
You may have already swapped rings on your wedding day, but jewelry will always make for a romantic gift. This pretty handmade piece combines a jade gemstone with 18-carat gold for a little bit of sophisticated sparkle.

JadeMineCanada 18k jade clover ring, $459, Etsy

17. Pre-packed picnic
Remember when we promised alternatives to the traditional 12-year anniversary gifts? Well, this dreamy (and delicious!) set from Milk Bar is one big decadent way to celebrate 12 years of marriage. The charming package is filled to the brim with the famous bakery's signature sweets, like cake truffles and assorted cookies. Bonus points if you feed each other cake like it's your wedding day all over again.
Milk Bar It Had To Be You (Two), $67, Milk Bar

18. Delicate necklace
Embrace the official flower of your 12th anniversary with this pretty peony necklace. The whispy piece is handcrafted in a gold or silver finish using an original illustration and boasts a tiny pendant emblazoned with your choice of over 24 different flowers (yes, including a peony!).
GLDNxLayeredAndLong floral pendant necklace, from $57, Etsy

19. Sleek seat
Splurge on a pair of accent chairs for a unique gift idea that provides you both with a cozy spot to sit during your next Netflix binge. This chair, designed by Miles Talbott, is made from a luxe oyster-colored linen weave, which means you'll be right on the mark with tradition.
Miles Talbott Ebonwood accent chair in Oyster Linen, $2,395, One Kings Lane

20. Sharp tie
Fancy up your partner ahead of an anniversary dinner with a posh silk tie that will have them looking (and feeling) their best. This playful dotted version comes in several different colors and can be ordered in a skinny, modern, or traditional style.
Tie Bar Dotted Report tie in Navy, $28, Tie Bar

21. Relaxing eye mask
This eye mask is as pretty of a gift as it is practical. Made of sustainably mined jade, it will help your loved one zen out thanks to the relaxing, subtle pressure of the stones. For an extra boost (and a little depuffing), it can be stored in the freezer and pulled out for use as needed.
Uncommon Goods Jade gemstone relaxation mask, $48, Uncommon Goods

22. Plush throw
Usually, the best anniversary gifts are ones you can use together. Snuggle up just you two under this indulgent cashmere throw. You can tie into the 12-year color theme by selecting it in the oyster-esque color "chalk," or order it in your partner's favorite hue.
Sofia Cashmere fringed cashmere throw in Chalk, $395, Neiman Marcus

23. Fine fragrance
For a twist on the traditional linen anniversary gift, consider Estee Lauder's famous White Linen fragrance. With crisp notes of bulgarian rose, violet, and amber, it's a scent as timeless as your love story.
Estée Lauder White Linen perfume, $75, Amazon

24. Keepsake frame
This mother of pearl picture frame is an elegant way to incorporate the modern 12-year anniversary gift theme. It can be used to display a favorite memory from the past dozen years or resurface a shot from the wedding day.
Tizo Mother of Pearl 4" x 6" picture frame, $145, Bloomingdale's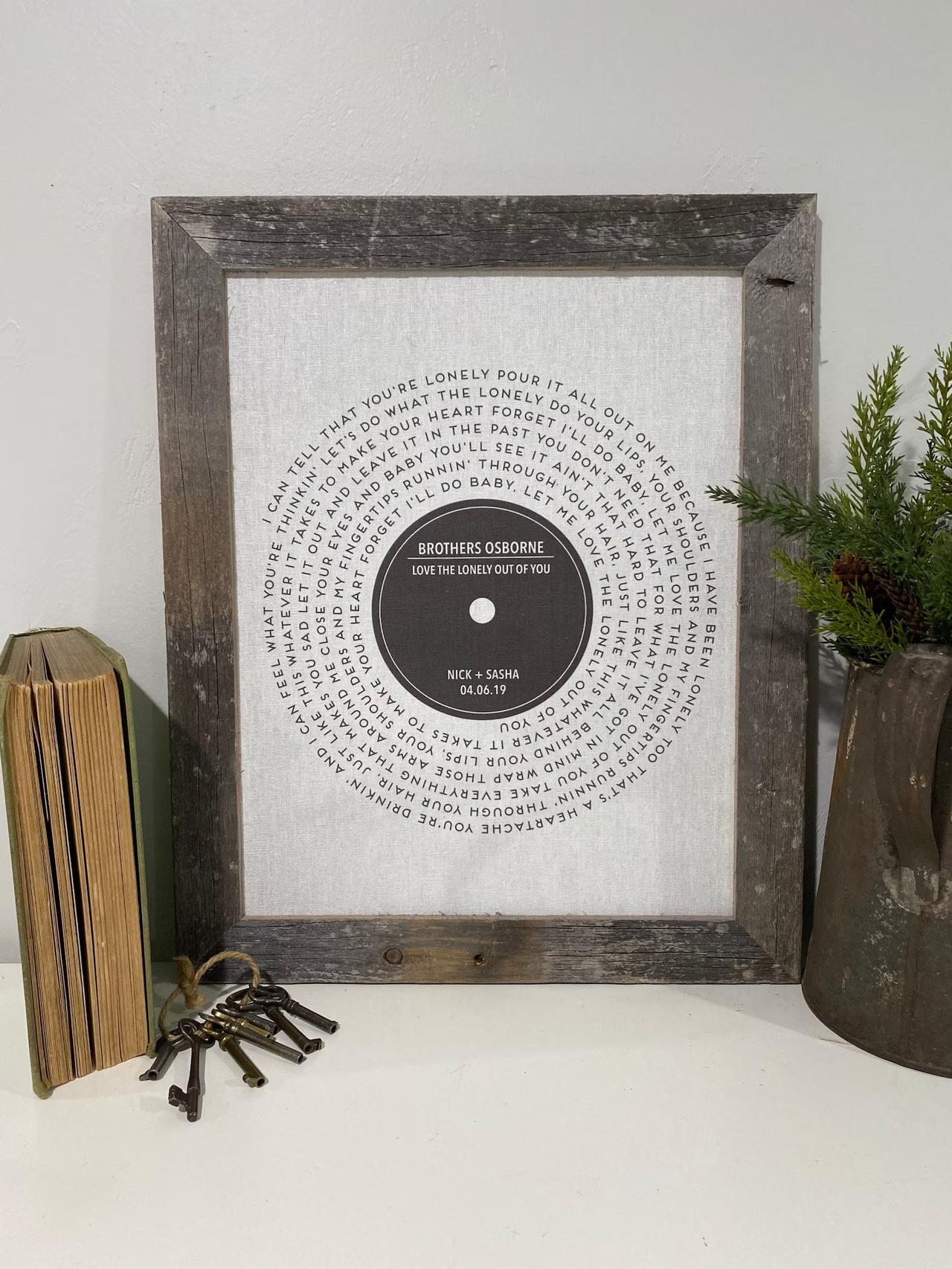 25. Thoughtful print
For a sentimental spin, have the lyrics from a favorite song immortalized on a linen background in the shape of a retro record. You could even theme this gift to your wedding day and choose whichever song was your first dance. So sweet!
BellaGreyVintage vinyl record song lyrics, from $50, Etsy