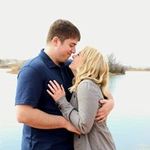 Nicole
My fiance and I have been together for over 6 years and will officially be tying the knot June 2020!
Happily married 🎉
June 6, 2020

Let me see those rings!
Yasmine
, on October 15, 2020 at 7:06 PM
I feel like it's been awhile since I seen a completely positive post. With that being said, everyone show off your beautiful rings 🥰❤️ I'll start, here is both my engagement ring and wedding band. My...