I started a discussion
1124 days ago
1 pt

I participated in Haley's discussion
1124 days ago
3 pt

I started a discussion
1173 days ago
1 pt
moh backed out
Hi everyone, I need some major advice and I honestly don't know how to handle this. So my best fiend is my MOH and her now ex is a groomsman. Her ex is still going to be a groomsman because he is my fiancé's bestfriend. But she texted me saying that...

I participated in Kristy's discussion
1230 days ago
3 pt
Honeymoon help!
The FH & I have been on so many cruises that we kind of don't want
...
View full discussion

I earned a badge!
1231 days ago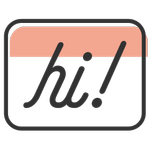 Break the Ice
We were hoping to hear what you had to say! You've broken the ice by sharing your thoughts in your very first discussion. We can't wait to see where the conversation goes.
View more