Finally decided on our honeymoon but there's one thing....
We decided on Hawaii! Our dream trip but my problem is the fact that I absolutely HATE flying!!! Any tips on how to get over fear of flying? Also any top places and things to do in Maui??
Latest activity by Ashley, on November 6, 2019 at 6:53 AM
Depends on how terrified you are of flying. It took me years to get from "absolutely phobic" to "moderately nervous." For a long time, I just took a Valium before getting on the plane. I got a small prescription from my doctor. I only needed a few pills at once, since that was the only time I ever would have taken it. Over the years, I've discovered other coping mechanisms, like trying to think about how cool it is that we can even be that high up in the air. Nowadays I try to make it a treat--watch a movie on their entertainment system and buy a glass of wine. You'll find something that works for you.

Start drinking early. lol I studied abroad in Greece and had a 12 hour flight there. My roommate and I had a few beers before boarding and I was all set. I don't know if you're at all religious but I also like to remind myself that this is something completely out of my control. If God says it's my time, it's my time. Maybe a bit morbid, but it usually puts my mind at ease!

You picked right! We went to Maui for our anniversary years ago and it was an absolute dream come true! There's nothing you can do about the plane rides there. There's no way around them. It's so worth it tho! Maybe a glass of wine before the long flight? The one from mainland to Maui is nothing. Super quick!!

I recommend keeping yourself busy with crossword/ sudoku/ games or listening to music and chewing gum while breathing deeply

🍷 or 🍸

Or have your doctor prescribed you something to take for your anxiety. I don't like to fly but I figure if plane goes down I won't be alone 🤷




There are lots of options your doctor can prescribe for you. I don't think there's any way to get over a fear of flying without doing it, so I would make a plan to sleep through the flight or to otherwise keep yourself occupied.

This may sound terrible, but talk to your doctor. They can give you a prescription for a handful of Valium. You can take one at the airport and sleep most of the flight.


That's gonna be so fun. I hate flying aha. I've gone to a lot of places in my life. Been on a lot of planes but I'm always nervous as heck on them. My advice is maybe listen to music, zone it out.

I hate flying too! It's super helpful that FH loves to fly and when there is a bump or noise, he explains why that happened and it puts my mind at ease. But, also, if I'm really panicking I take a Xanax (prescription) or just a little nervous I'll get some wine on the plane. That really helps. If you're not a drinker, make sure you bring headphones and download a movie or TV show onto your phone or laptop. Not being able to hear anything and having that distraction usually gets me through the plane ride.


I was really nervous flying at first.
I would pray if you are religious and know that God's got you.
I would bring at tablet with some downloaded movies to stay occupied.
Also, just remember that you are going on your honeymoon with the love of your life!!!
you will be okay!
it also helps if your hubby could hold your hand.

I also hate flying because it just makes me nervous. I also get motion sickness pretty easily so I ended up taking Dramamine which helps with any type of nausea and motion sickness but the other great thing is it knocks you out lol. I took it an hour before flying and by the time we boarded I was out like a light and next thing I knew we were landing. Good luck!

Maui is incredible! Highly recommend the Old Lahaina Luau, the aquarium, Road to Hana, Maui brewing company/ the chocolate company next door, and Haleakala Sunrise (get a reservation early for this). Make sure to start the road to Hana in the morning, and try not to get stuck driving it in the dark. Gets a bit dicey.

For lodging, we went with an airbnb. The hotel prices were insane and the airbnb was just as nice. Also, a rental car is a must!

I also hate flying, but ironically I travel for work. I've found that I need to keep myself busy. I decent pair of noise cancelling headphones helps drown out some of the dreaded noises. I also download movies and tv shows from Netflix before my flight. Don't count on the plane to have entertainment, that wifi doesn't always work once you leave the states (heck, sometimes it doesn't even work within the states). I always have a show playing and some sort of game on my phone. Also, sitting near the front helps, you'll feel more turbulence in the back of the plane.
As for Maui, we went there for our honeymoon and loved it! We splurged and stayed at the Westin Kaanapali ocean resort villas. They were amazing! If that's not in budget then I at least recommend something with a little kitchen. We also used the washer and dryer in our unit alot.
We LOVED the waterfall hikes! Kayaking was a blast. You must go snorkeling.... we paid for some snorkeling excursions, but some of more favorite snorkeling was on the beach right outside our room.
Road to hana was awesome... highly recommend letting a tour guide drive. We did a private tour so our guide tailored the whole day to things we wanted to see and do.



You'll be fine... just listen to some music and or take a nap 🤣🤣

I NEVER thought I would fly. Huge phobia. I've been getting better. I even traveled by myself to Texas this summer. I pray, a lot. I listen to music that calms me. I take melatonin and sleep after the first 30 minutes. I need to know I'm in the air safely. I listen to meditations. I hold my FHs hand during take off and landing. I think of just getting there and the fun I'll have and the life I have to continue living afterwards. I try not to focus on the bad thoughts.

I literally have panic attacks when flying. I have an anti-anxiety pill I take the night before to help me relax
Related articles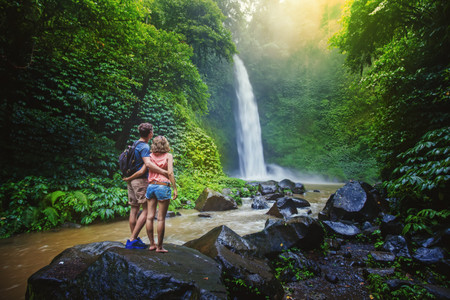 WeddingWire celebrates love
...and so does everyone on our site!
Learn more
Groups
WeddingWire article topics