moh backed out
Hi everyone, I need some major advice and I honestly don't know how to handle this. So my best fiend is my MOH and her now ex is a groomsman. Her ex is still going to be a groomsman because he is my fiancé's bestfriend. But she texted me saying that she doesn't think she can no longer be a MOH let alone in the bridal party if he's going to be in all the events as well. Although there's 7 months till my wedding and no events coming up that they'll see each other at other than the wedding rehearsal I honestly feel really hurt by this and I have no clue how to respond to her. I need help!
Latest activity by Anita, on September 18, 2019 at 3:34 PM
She's allowed to not want to attend an event with her ex. It's unfortunate, but understandable. I would thank her for giving you advanced notice and offer her support during this difficult time.

I would just let her back out. You dont want her to be a debbie downer or feel uncomfortable at the bridal party events. Just let her know that you are there for her if she needs you while shes going through this heartbreak but that you understand her reasonings for not wanting to be in it. It sucks, but at least she is being honest with you.

This one is hard. If it were a toxic ending, like he was abusive, I'd totally get it! If they just don't know how to handle breakups like adults I'd be pissed.

I would be really upset with her over this. Her friendship with you should be more important than her past relationship drama with her ex. They don't have to associate with each other for more than 10 minutes at a time, if that. Not to mention, 7 months is a long time for their drama to die down. I think she's being really selfish. I would tell her that she won't have to spend time with him or anything, and that it would really hurt you if she dropped out of your wedding because of this.

Not pissed, actually. The more I think of it, I'd be bummed, as long as she still came to my wedding I think I'd forgive her.

At least she gave notice. I wouldn't push her on this one. I'm sure she would think of your feelings if the roles were reversed

Agree with PP. It is understandable. I'd much rather her back out now than the wedding events be awkward.

View Quoted Comment

I'm really hurt about this and the fact of the matter is that this was a mutual breakup and he's staying as a groomsman to support my FH so I would expect the same. I don't know if I'm being selfish

I've seen a lot of stories here about parents who can't stand to be together for the length of their own child's wedding 25 years after the divorce, so seven months is not a long time. The fact it's mutual doesn't mean it isn't bitter. (He agrees because he's bored with the relationship, she agrees because he's cheating on her, is still "mutual.") People don't necessarily tell you all that happened, if only because it may be too painful for them to want to talk about. And if she thinks it will still be too painful for her to cope in seven months, that doesn't mean she isn't a friend to you.

Unfortunately is all her choice and you just have to accept it and don't take it personally. My best friend at work was going to be invited to my wedding with her bf and after they broke up, she told me not to waist an invite on her that she doesn't want to go basically because she will be alone (NOT) and she doesnt like social setting AT ALL so I'm hurt but have to remember its her choice, thanks for the notice and try not to take it personally

I am sorry but this is rude of her, yes break ups suck but if she's a close enough friend to not be a bridesmaid but MOH come on... he is a groomsman yes, but they can stay separate and not talk especially since it was a mutual break up. Also, not only is she saying no to MOH but she doesn't plan on coming either? no that is awful


No, I would not be ok with this. While I understand the discomfort of having to be with an ex, she's also your best friend. You don't treat your best friend like that. I would give her some time to grieve the relationship. Hopefully that will make her realize she's being somewhat unreasonable. I would point out to her that she actually will not have to see him much at all, and when she does it will be months from now. You can try to see if you can keep them from having to stand or walk together during the ceremony and pictures. But she should be mature enough to be able to be in the same room as someone she dislikes. Also, if her ex is your fiancés best friend, what's she going to do, ditch you as a friend completely? Is she never going to attend any event ever again in your life because her ex may be there? While I feel for her, she needs to put on her big girl panties and figure out if your friendship is more important than avoiding her ex. Good luck.

Why did they break up? How long were they together?? Its 7 months she has no idea what will happen. She may be in a completely new and stable relationship and not care anything about him. I would ask her why. They are adults and I have an ex I hate but I think I would still go to a friends wedding even if he was there. This is a very important moment in your life!! She is your best friend and should be there!! If they were walking together I would change that up a little but other then that, she should be there. One day she will not care anything about him and will say I can't believe I didn't come to your wedding over that and will regret it.

You have 7 months, my advice is to tell her you understand but if she changes her mind that you'd still love to have her stand by you on this day. Ensure (and assure her) that if she does change her mind the only thing she'll see him at is the rehearsal and wedding, and they won't walk together (maybe this is her concern tbh) in the processional or sit together at the rehearsal or wedding.
Then, back off and resume life. If this just happened she is likely full of emotions. Let her take a few months, then see how she feels. She only needs to get a dress and that shouldn't take long.


I think you tell her thank you....she was kind enough to step out rather to bring drama to your wedding day.

Related articles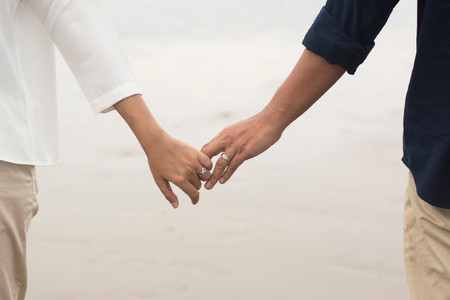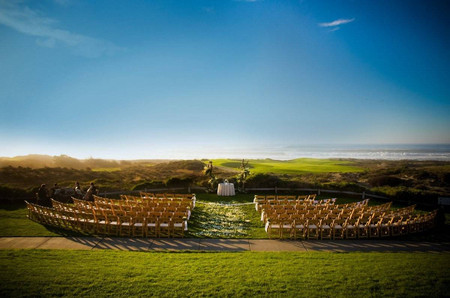 WeddingWire celebrates love
...and so does everyone on our site!
Learn more
Groups
WeddingWire article topics