35 Reviews
Recommended by 100% of couples
Quality of service

5 out of 5 rating

Average response time

5 out of 5 rating

Professionalism

5 out of 5 rating

Value

5 out of 5 rating

Flexibility

5 out of 5 rating
Awards
46 User photos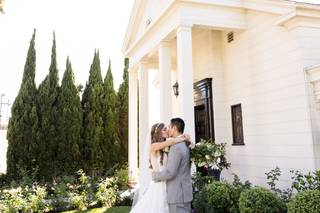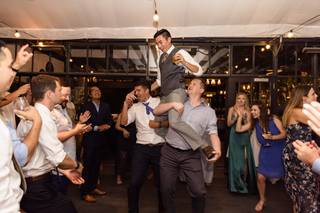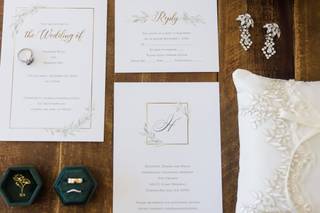 + 42

photos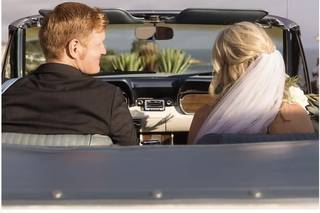 Shannon

Married on 09/24/2022

Above and Beyond Expectations

Chris is talented and wonderful to work with!! Communication is great and very flexible. We are not always comfortable in front of a camera but Chris made everything easy. Wedding day he captured all the special details so beautifully. He managed multiple photo locations and our large families efficiently and with courtesy. He has such a way of letting things happen naturally and capturing all the little moments in between. He was very receptive to any specific poses/props/backdrops we wanted. The day was an absolute dream and we are beyond thrilled with the memories Chris captured for us. He also was SO fast on getting our photos back to us post wedding. Highly recommend!

Kate D.

Married on 08/27/2022

Fantastic Experience!

I'm so happy we chose Chris to be our photographer. He was so personable and easy to work with. I felt like he truly listened to what we were looking for and exceeded our expectations. I absolutely loved all of the candid shots he got of our wedding. I can't wait to get the photos printed and framed. I would highly recommend Chris!

Brianna H.

Married on 06/25/2022

Best Photographer Ever!

I highly recommend you have Christopher be your wedding photographer! My husband and I chose to do the most expensive package deal because we wanted a second photographer to capture our wedding day. We definitely do not regret spending that extra money, they both did a fabulous job! The pictures came out beautiful and I can't stop looking at them. Not only is he great at capturing the best moments, he is great at communicating. He is very easy to talk to, especially if you have any questions or concerns. On the day of my wedding, he was very professional and made everything go smoothly. We even had family drama going on and he and his partner were so understanding and kept us calm throughout the day. I can't thank them enough for that! His partner was always asking if I needed anything, she even brought me water several times during the reception. I felt lucky to have them there. My favorite thing about Chris is that he was the ONLY vendor that truly listened to what my husband and I wanted. He is just the best, go make him your wedding photographer now!

Are you interested?

Send a message

Sarah

Married on 06/12/2022

Very talented and captured our day perfectly

We would highly recommend hiring Chris as your wedding day photographer. Chris and his assistant did a great job of capturing both formal and candid shots of us and our wedding guests, which is exactly what we want to see when we look back on our special day. Before our wedding day, Chris also joined us for our engagement session and was nice enough to accommodate our energetic dog on the beach for a portion of the shoot. From the very beginning, Chris was professional and communication was great, making the whole process very easy. Thank you for capturing our love and giving us the special photographs we will look back on for years to come.

Nina M.

Married on 06/05/2022

A wonderful experience

I would highly recommend christopher to anyone looking for a wedding photographer. He is so friendly and has such a great eye for photos that look candid in great lighting. We did both our engagement shoot and our wedding day with him and we loved how it all turned out. He was so gracious making sure we got all the shots we wanted and making sure we felt comfortable. He was flexible with our schedule and very easy to communicate with. I'm so glad we found him!

+ 6

photos

Varita S.

Married on 09/26/2020

Great Photographer in every way!

Due to COVID-19, we had some last minute changes to our wedding. Our photographer recommended Christopher and we are so happy he was able to be a part of our special day. He was very easy to communicate with and he definitely fit well with our group and brought a relaxed and fun energy. We were so happy with the photos that came out! He did a great job of keeping to our inspiration photos and also guiding us in taking photos that turned out beautifully! All of my friends absolutely loved the photos and raved about them. Due to the situation, we could only have him at the event for 2 hours, but considering the two hour time frame, he took plenty of photos and going through them I was laughing, smiling, and getting a little teary eyed. His photos encompassed everything I wanted and there wasn't a bit of cheesiness in them. Genuine. Organic. Magical. I would highly recommend Christopher!

Daniel K.

Married on 12/06/2019

Absolutely crushed expectations

Our wedding was a while back (like multiple years ago). Realized I never finished writing a review. Which is a huge oversight considering Chris exceeded our expectations at every step of the way. From the start we thought his prices were well within reason. Meeting him in person was enjoyable and informative. The 3 photo sessions we had (engagement, wedding day, and much later on a "wreck the dress" photo shoot) went extremely well. And the final images we received were amazing. He took our input into account and really tailored them to be exactly what we wanted.

Tori P.

Married on 11/02/2019

Amazing eye, amazing photographer

We just knew we wanted Chris to be our photographer, as him and my husband had been childhood friends.
Chris truly has an amazing eye and can capture that special moment in any type of venue. He is very professional and easy to work with! We received our photos in a very timely manner and I cried at how beautifully he captured the day!
It was windy during our first look which made me nervous the photos weren't going to look good with my hair flying everywhere, but he worked with it and the photos still came out AMAZING!!!!!
BOOK HIM & YOU WONT REGRET IT!

+ 4

photos

Elizabeth

Married on 08/10/2019

Fantastic Photographer Who Captures Every Little Moment

Words cannot express how much we loved working with Chris for our wedding! We loved his ability to capture all the little moments and candid laughter that filled our wedding. Of course we have the more posed, styled shots, but we also have so many natural, candid shots that really capture who we are and what the wedding was like.

Chris is personable and professional. He was a joy to work with! He was excited to get the best shots in the best lighting. Chris was open to last-minute changes to our day-of schedule and getting a little adventurous on the beach. We also did an engagement shoot with Chris, and it was such a dream. Definitely recommend to every couple!

We highly recommend Chris to anyone looking for a passionate and personable photographer - who captures the most beautiful and personal photos!

+ 2

photos

Kent D.

Married on 06/06/2019

if you want to look good, you are in the right hands.

Christopher, by far, is the most talented and responsive photographer I've ever worked with. His visions and styles are incredible. Did I mention that he's very responsive and professional? He replies text messages very quickly and deliver the products super fast.

Overall I would say thank you Chris for the amazing shots you took of me and my wife. You managed to turn a Shrek, me, into a Disney Prince haha.

In short, reasonable pricing, incredible visions, fast delivery, and extremely professional.

Hayley K.

Married on 05/03/2019

Fantastic photographer!!

Chris is wonderful. He is very responsive and really cares about providing you with what you want for your special day. He is excellent and I couldn't be happier with how our pictures turned out!!

Adam T.

Married on 02/09/2019

10/10 Would Recommend!

Christopher was awesome to work with! He was professional, flexible, and obviously has a great deal of experience to draw from to help you make the most out of your photos without feeling like you're missing any of your big day. He was able to be clear and directive when taking all of our big group photos without making us feel rushed or miss any photo opportunities, but at the same time not missing any time to enjoy our wedding either.

He has multiple plans/options and was extremely helpful in working with us to build a package that was exactly what we needed without blowing our budget.

In short, Chis was really fun to be around and have with us throughout the whole day, which makes a big difference in how you photograph and it shows in the final product. He worked with us throughout the process, was always understanding and helpful with our busy schedules, got the edited photos to us EXTREMELY quickly, and was a pleasure to work with.

10/10 would recommend.

Nicole C.

Married on 11/10/2018

Amazing Work and Wonderful to Work With!

Chris is an absolute pleasure to work with and his talent, as well as professionalism, is off the charts. He went out of his way to ensure the photos we desired for our wedding were taken and also added, at no extra cost, his recommendations for other photos that we had not considered. He has a wonderful eye and a warm personality. He will got the extra mile for you and I hope you'll choose him!

Tanya L.

Married on 10/13/2018

The BEST in the biz! We LOVE our photos!

My husband and I were thrilled to have the opportunity to have Christopher Brown take our wedding photos. He discovered great backdrops around the venue for our wedding photos, even capturing a rainbow right over our heads! He used different camera angles and was very creative in his style of work. Christopher recommended how we should pose and stand to ensure the best outcome of each photo! To have someone provide direction and know how to manage two excited and distracted newlyweds is what sets Christopher apart from the rest of the pack. And, he knew where the best lighting potential was always. We could not have chosen a better photographer due to his professional demeanor, "quick on his feet" thinking. We are so pleased with EVERY image. We highly recommend Christopher Brown for your photos – you won't be disappointed.

Nicole

Married on 07/14/2018

The Best Experience

Chris and his assistant were amazing! I got married in July 2018 and had the most wonderful expereince with Chris. My husband isn't very patient when it come to taking pictures but Chris made us feel relaxed and was so efficient getting all the pictures done. It was really hot on the wedding day but Chris got through all the family, bridemaids, and groomsmen pictures so fast (which is what we wanted!) and just kept it super relaxed. I was blown away when I saw the final pictures, they are absoutely beautiful!!! It's hard to pick just a handful of my favorites becasue they are all so amazing! I cannot say enough good things about Chris, the whole experience from start to finsh was 5 stars! I would absolutely recommend Chris to every bride I meet.

Sabrina

Married on 10/14/2017

Chris and one of his other photographers took photos for my wedding. I was referred to Chris by a now family member and my husband and I are very happy we made the decision to hire him! Our photos came out gorgeous! Everyone who views them says how beautiful and stunning they are and should be in a magazine. I love looking through the photos and feel it will never get old. I can't wait to frame them and put them up in my home. Chris was very easy to work with, very responsive and open to listening to all my concerns and requests. He encouraged me to send him all my photo inspiration, which I appreciated because photos are very important to me. Chris was also open to new ideas and suggestions. Chris and his partner made everyone feel comfortable when taking photos. I felt the two of them worked very well together and bounced off ideas to get great pictures and poses. I highly recommend having two photographers, you won't regret it! Since I am extremely picky with photos, and I would recommend trying to catch extra details such as the dress train, hair in place and position of people standing, but overall I am very pleased with my wedding photos. Photos are extremely important because it is something you will look back at years to come and cannot have a "redo," so you want to make sure you hire someone you can trust to deliver beautiful photos. Chris is that wedding photographer you can trust.

Oh and make sure to take sunset "golden hour" photos if you can! Those came out to be some of our most favorite pictures! I'm so glad he suggested that to us.

Marissa

Married on 08/10/2017

Chris is AMAZING! I probably was "annoying" him for over a year with the engagement shoot &wedding. We talked about so many wedding dates but we never decided until the very end &thankfully Chris was still available.
He was VERY workable with our budget, locations, timeline, number of guests in the family pictures, the night of, etc. I asked a bunch of questions leading up to the day, exactly 95 emails worth &he never once got annoyed with me. Thanks by the way. Him &his assistant Alex were very fun &easy to work with as well. We had a long list of family pictures to get through, probably about 60 shots, &they both were very organized &cautious of the time so we did not take up the whole reception for pictures.
I was also really concerned about our pictures with everyone being photogenic especially my husband. In the end you are only left with the pictures &memories so I was determined to find &pay for the best. He is not a natural smiler. Anytime he smiles for pictures, it looks like he's faking it. So I was really nervous &afraid I was going to hate the wedding pictures. But that was not the case. Chris made it very natural &we have a lot of perfect smiling pictures of him.
Chris was also so accommodating that he followed me on Pinterst to see my board of the wedding pictures I saved so we could copy some of the pose ideas.
Chris definitely takes his time &can capture the true emotions. My husband &I are both not photogenic &take terrible pictures so having Chris there, with his experience &knowing what he was doing to get the right shot definitely calmed my nerves!
My only recommendation is to make sure you get a regular, natural, front smiling picture of the 2 of you. Out of the 800 pictures, I was shocked we did not have your typical smiling picture of us together. We are always laughing, looking at each other, kissing, looking away, posing, etc., nothing just like your typical smiling picture. Ohh &one of your dress/ train!!
Thanks Chris!!!

+ 5

photos

Connie

Married on 07/29/2017

After my experience with Chris and his incredible professionalism, his eye for capturing the moment and how he went above and beyond I could never imagine anyone doing a wedding without him by your side! I can't describe how amazing he is and all his pictures! If you're looking for a photographer look no further because Chris and Alex are your team!! Absolutely the best in the world!!

Sarah

Married on 03/11/2017

Where do we begin? We were lucky enough to find Chris' profile here on weddingwire, and surprisingly enough, this is the only website he uses to advertise since he books only a handful of weddings a year (if I'm not mistaken). What first caught our eyes was his ability to capture his clients in the moment--in its natural and organic form without all the forced poses that people are generally subjected to when it comes to anything wedding-related. We looked at a ton of photographers' portfolio and interviewed a few--Chris was actually in Europe doing a photoshoot (he actually shoots fashion, too, which is probably why he knows exactly when to press the shutter button when people are in action) when we interviewed him via Skype. He woke in the wee hours of the morning just to accommodate the hour difference. That's what you call dedication. It was as if we were talking to a long-time friend and we knew immediately that he was going to be the commander of capturing our big day. All the rest is history, and we still continue to keep in touch--we definitely made a friend and would entrust him to photograph all special occasions to come in the future (i.e. babies?). Lastly, and probably most importantly for some, if cost is your number one focus, he will work with you closely to meet your needs while working within your budget. We are incredibly pleased with the business he provided and we know you will be, too.

Chris is such an amazing person AND professional. We were so lucky to have him photograph our wedding. It was incredibly difficult to make a decision on a photographer that was worth the cost until we came across Chris' portfolio. Upon meeting him in person, we knew we found the right person. It was easy to be comfortable and entirely honest with him. We told him what we were looking for, and he delivered that and so much more. I am so grateful for Chris, and cannot wait to find another opportunity to use his beautiful skills. Thank you SO much, Chris! <3

Joshua

Married on 10/01/2016

Chris is a total GEM for professional wedding photos! He went out of his way to travel an extra hour to get some of the candid photos for my wife pre-wedding. She totally treasures those moments, and Chris made it happen by being there. He also was cool, calm, and collected to help keep people moving along for the photo portion of the reception. All-around, our experience could not have been more PERFECT! Thanks Man!

Melinda

Married on 09/10/2016

We're so happy we chose Christopher to photograph our wedding events! Not only did he do an amazing job, he was so easy to work with from beginning to end. Planning a wedding can feel a bit overwhelming trying to find and book the perfect vendors, however Chris was very professional, so accommodating, and working with him was an ease. We got so many compliments from family and friends saying how beautiful our pictures came out and we couldn't agree more. Thank you Chris! :)
- Melinda and Anand

Danielle

Married on 09/09/2016

Chris and his assistant did SUCH an amazing job covering our wedding day at Seven Degrees, Laguna Beach, CA. They were attentive, prepared, and captured every moment I wanted to (and then some). The logistics were simple; they arrived on time and stayed all the way until our grand send off. I wasn't available at the venue, but he arrived early and captured the Groom's shots before I even arrived. The shots we captured were stunning, and shots I didn't even think of capturing from the décor to the cocktail hour to the roulette table/ cigar bar we had. Everything was perfect, and I couldn't be happier with the results.
Our favorites include the ones of the couple and our wedding party shots. Amazing!


Sara

Married on 06/04/2016

I had a great feeling about Christopher from the first time I talked to him on the phone. He was very responsive, flexible (with my budget and was willing to personalize the package for me), punctual, pleasant, and easy to work with. The photos came out amazing and he and his partner captured the day, the moments, the emotion and excitement of the entire day perfectly. My friends and family loved how the photos came out and said I did a great job choosing a photographer! :) Christopher is a phenomenal photographer if you are looking for more of a natural, candid, storytelling documentation of your special day. Thank you Chris, love how the album turned out too!

Chris is the best! He is so great at what he does and amazingly easy to work with. Our wedding photos were a dream and we are so thankful that Chris was there to capture the best day of our lives. HIGHLY HIGHLY RECOMMEND!
Are you interested?
Send a message