8 Things Every Woman Should Do Before Her Wedding Day
Sure, planning a wedding is a big deal, but it's even more important to make sure your life is in check before you head down the aisle.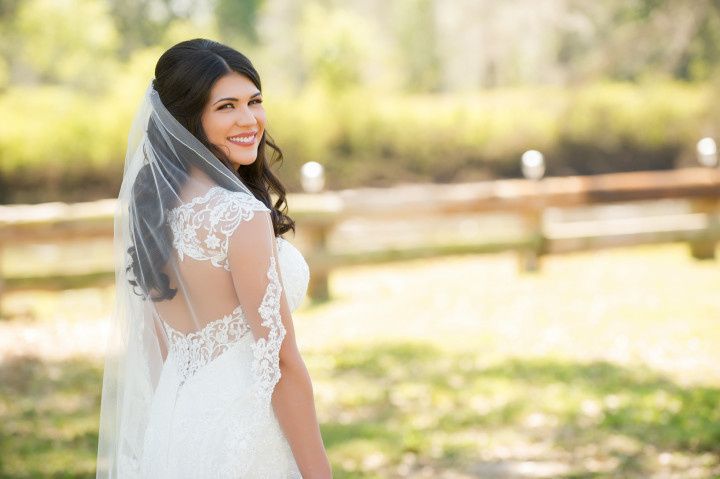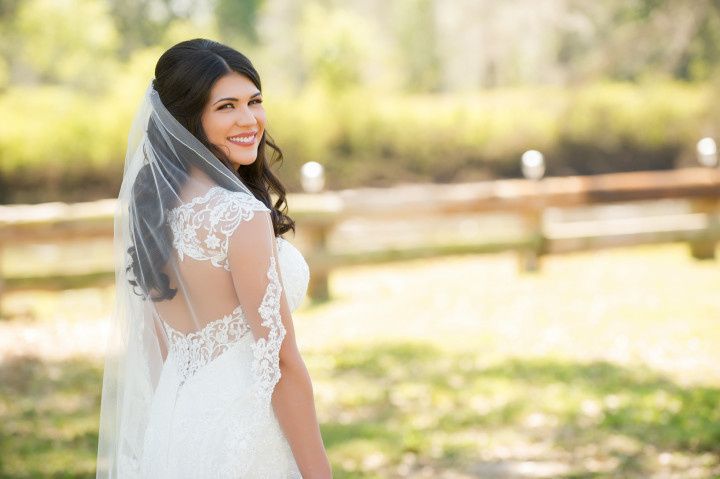 Whether you're newly engaged or deep in the throes of planning, you're problem becoming familiar with the seemingly endless to-do list that continues to creep up on you before your wedding. If you're feeling overwhelmed, you're in good company. Wedding planning might be one of the most exciting things you'll experience in life, but it also comes with its share of stress. The best advice from brides who've been there is to not lose focus on what's most important.
To help streamline your list of responsibilities, we asked top experts to share the things every woman should do before her wedding day.
Get your health in check
Let's be honest—planning a wedding is almost always stressful. You're balancing your work and social commitments with this giant responsibility that doubles as a second full-time job. Because of the time and energy required to make it all happen, it's easy to put other important aspects of your life, like your health, on the back burner. Kristine Arthur, M.D., internist at MemorialCare Orange Coast Medical Center in Fountain Valley, California, urges brides not to fall into this trap. She suggests scheduling your annual checkup before starting the wedding process. "It will help you to stay your healthiest through the stressful process—plus, it's important to be aware of any possible health issues and discuss them with your partner before getting married," she says. "If you have a family history of certain diseases, like cancer or heart disease, or have been told you may have trouble with fertility, these are things you future spouse has the right to at least discuss with you and vice versa."
Reduce your stress
There's a serious truth behind the saying, "Don't worry yourself sick." You can, in fact, do this, as stress is closely related to your overall health. When our stress levels are high, our body releases the hormone cortisol, which, in turn, can weaken our body's immune system and lower our ability to ward off illness. To prevent this, Kerri Axelrod, certified integrative nutrition health coach and yoga instructor, recommends scheduling weekly stress-reducing activities into your calendar, such as yoga, acupuncture or massage.
Find an exercise regimen you love
You know how important exercise is for your health and well-being, but might have some trouble finding the time to sneak in a workout here and there while you're wedding planning. Try not to let this important aspect of your life fall to the wayside. If you have yet to discover a type of exercise that you love, there's no time like the present. Tanya Otterstein-Liehs, empowering movement and mindfulness coach, recommends starting somewhere. "An exercise routine will help you keep your stress levels to a minimum, boost your level of endorphins and help you tone up before your wedding—the most photographed day of your life," she says.
Keep a daily journal
The journey before your wedding day can be overwhelming to say the least. For this reason, Otterstein-Liehs suggests that brides keep a journal to track their feelings throughout the process and to ensure that you won't forget what mattered most to you during this time. "Your wedding journal is something that you will treasure and, perhaps one day, even share with your daughter on the months leading up to her wedding."
Make a plan for after the wedding
It's easy to get so caught up in the wedding-planning process that you almost forget that your life will go on once you've said "I do." This can leave some women with the post-wedding blues, explains Charlynn Ruan, Ph.D., licensed clinical psychologist at Thrive Psychology. She suggests keeping things in perspective. "The wedding lasts a day but the marriage is for a lifetime," she says. "Planning a special trip a couple months post-honeymoon, or making other exciting plans for the first year of marriage will keep you from feeling aimless after the honeymoon is over."
Get adequate sleep
This is an important one, as you'll want to feel as rested and energetic as possible on your big day. "When you get enough sleep, your immune levels stay strong and there is less of a chance you will pick up any viruses that could potentially make you sick on your big day," says Otterstein-Liehs. "You will also wake up refreshed and keep 'under-eye bags from appearing.
Learn how to love yourself
If you're one of your biggest critics, it's time to reconsider how you communicate with yourself. And there's no better time to do a little soul-searching than before two becomes one (aka you go from a singleton to a married person). Take one day and listen to how you talk to yourself. Do you put yourself down—or pick yourself up? While learning to love yourself fully might be a life-long journey, it's best to start progress before your wedding. This will also help you discover more about who you are, what your interests are and what truly makes you happy.
Sign up for premarital counseling
These two words sound intimidating to you as a soon-to-be newlywed, but experts agree that seeking out the assistance of a marriage counseling professional is a wise idea for engaged folks. "Some couples equate marriage therapy with troubled marriages, but the happiest couples see it as a regular tune-up they need several times throughout the years to grow and have the best marriage possible," says Dr. Ruan. "If you start off on the right foot and address possible issues before they get out of control, you are much more likely to have the marriage you want and avoid separation and divorce."