Where Should You Get Ready for Your Wedding?
Figuring out where to get ready for your wedding is almost as important as choosing your actual venue. Here are your options, and the pros and cons of each.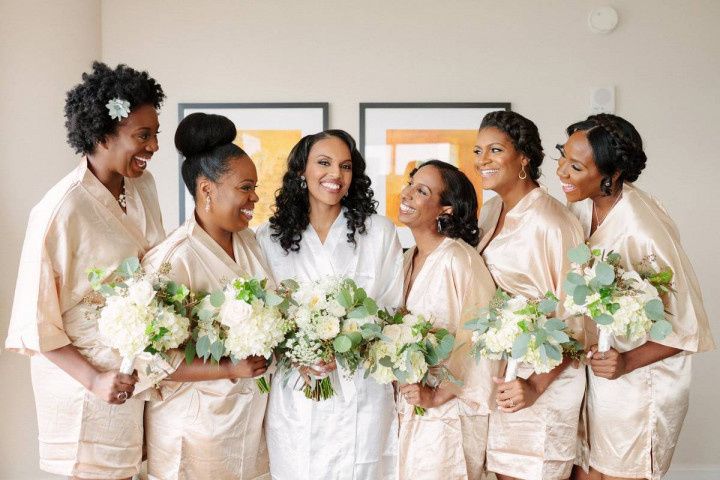 Even if you've already selected your venue, there's another important location you'll have to think about—where to get ready for your wedding. Whether you're planning to get ready for your nuptials with a few close loved ones or your entire wedding party (plus hair and makeup pros, if applicable), you have a few options here, though each has its own pros and cons. And if you and your partner prefer not to see each other before the ceremony or first look, you'll need to find separate locations where each of you can prep for the big day.
Ready to decide where you'll get ready for your wedding? Here are four options, along with their pros and cons.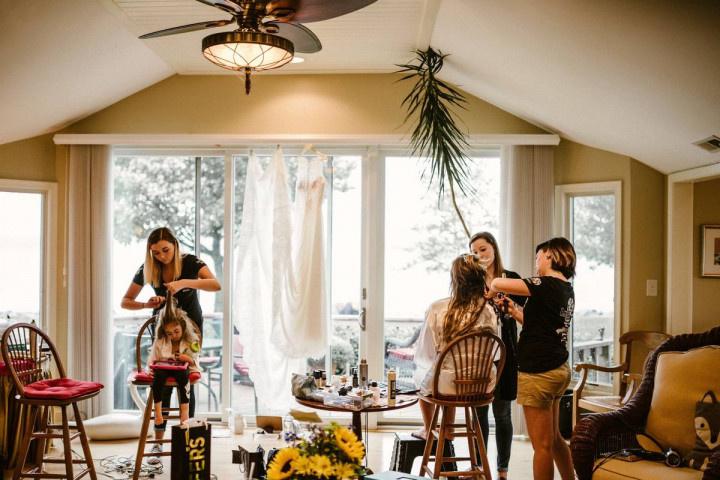 At home
If you're planning a hometown wedding (or even getting married at home!), the decision of where to get ready for your wedding may be a no-brainer—at your, your parents', or your in-laws' house! Getting ready at home can be a very special and nostalgic experience, particularly if it's the home that you grew up in. Plus, you might feel more comfortable and relaxed at home than in a hotel or other location. It's also free!
Before choosing your house as your getting-ready location, take a look around to make sure it's equipped to handle all of the pre-wedding activity. Is there enough room for your wedding party? Are there separate spaces for you and your partner to get ready without seeing each other (and if not, is there another location nearby where he/she can prep)? Will you need transportation to and from your venue? Will hair and makeup pros be able to work comfortably? Also, it's important to note that if you'd like your hair and makeup pros to work on location (meaning, not at their salon), you may need to pay additional travel fees.
Additionally, getting ready for a wedding can be a bit messy (hello, empty champagne glasses!)—make sure your family (or whoever lives in the house) is okay with cleaning up after the big day is over. You'll also have to decide if you and your partner want to sleep at home on your wedding night. While staying at home is certainly the most affordable option, you might prefer to stay at a hotel for a more special experience.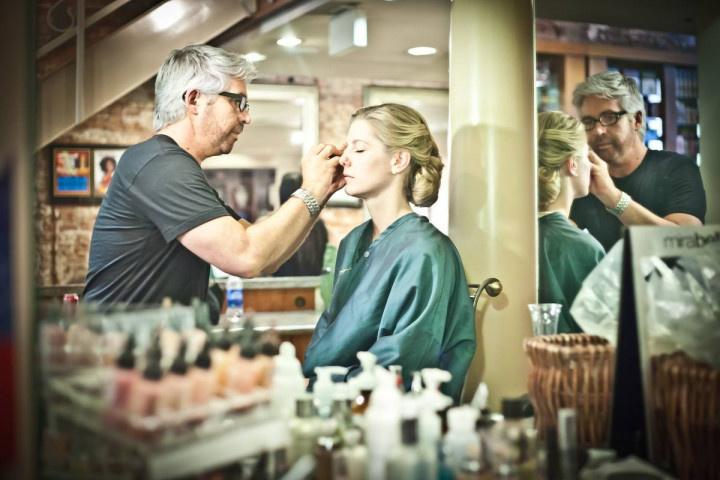 At a salon
If your hair and makeup pros are based out of a salon, it might be more affordable to go to them, rather than incur travel fees by having them come to you. In that case, you and your wedding party might end up getting ready at a salon—especially if it's relatively close to your venue.
Couples going this route should figure out a detailed timeline for pre-wedding prep—will you get dressed at the salon and go straight to your venue? Or do you need another location where you'll get dressed and make final adjustments? If the couple is getting ready separately, where will each person get ready—at home, in a hotel, or at the venue? While getting ready at a salon might seem like an affordable option, remember that you'll likely need transportation to your venue. And if the salon will be open to the public, know that your getting-ready experience might not be a particularly private one.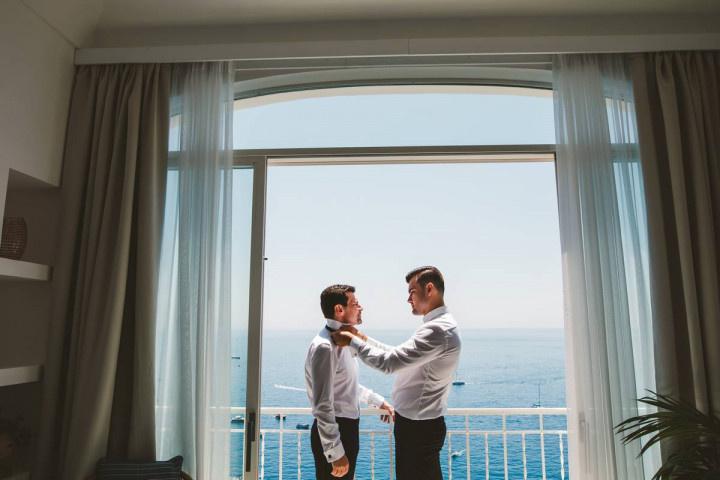 At a hotel
A hotel (or rented home) can be a nice neutral and convenient location to get ready for a wedding. You can choose a hotel that's close to your venue (or that actually is your venue), and spend the nights before and after your wedding there. You can also take advantage of a hotel's amenities as you're prepping for your big day, such as room service or an in-house spa and gym. And while we don't recommend totally trashing a hotel room before your wedding, the housekeeping service means you're off the hook for minor messes.
Depending on the city or town where your wedding will take place, booking hotel rooms can be expensive—and you may need to book several rooms or even suites, depending on the space you'll need. And once again, you may incur travel fees if your hair and makeup pros will be working on location. Another important note: Be super-careful to ensure you don't forget anything important when you pack for your wedding weekend. The last thing you want is to realize your left your shoes (or earrings, or tie, or…) at your house on the morning of your wedding!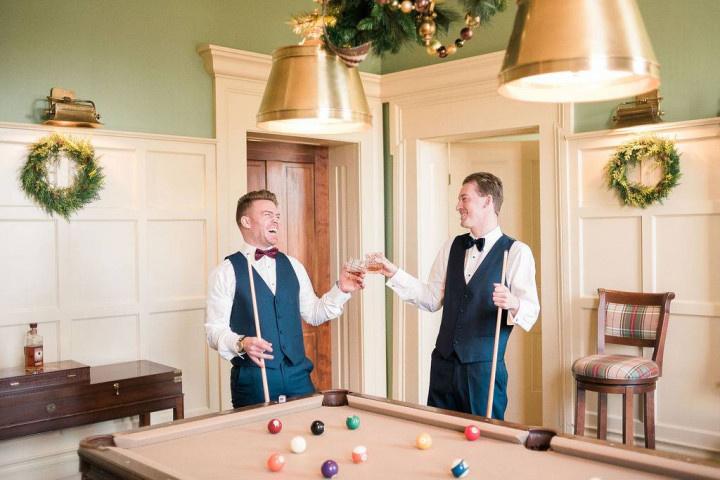 At your venue
If you're trying to decide where to get ready for your wedding, your venue may be a great option. Many wedding venues have designated areas where couples can prep—including separate spaces for those who don't want to see each other before the first look or ceremony. These areas may be well-equipped with ample seating, lighted mirrors, even tricked out bar areas and pool tables, or they might be a bit bare bones. Be sure to ask to see the getting-ready areas when you first tour a venue. While getting ready at your venue is certainly the most convenient option, you'll want to make sure there's enough space for your crew. And because the getting-ready spaces are included in a venue's rental fee, you likely won't incur any extra cost if you choose to get ready there.
Remember, though, that you may have to pay travel fees for your hair and makeup pros to work on site. And again, there's the risk of forgetting something important at home once you arrive to your venue—be sure to make a packing checklist and check it twice! And, unless your venue has overnight accommodations, you'll still have to find a place to stay on your wedding night after your reception has ended.