Hunting for the perfect wedding venue is often easier said than done. Of course, you're looking for a space available on your ideal date, but you're also looking for a space that aligns with the style you've always envisioned. If you find yourself searching for Topeka wedding venues, rest assured we've taken out all the venue research legwork. In fact, you might be surprised how many unique Topeka wedding venues and the surrounding area has to offer.
Read on for Topeka wedding venues to suit every wedding style.
Modern: Cyrus Hotel
Midwestern hospitality meets modern elegance at this boutique hotel and Downtown Topeka wedding venue. Designed with retro-cool flair, the Cyrus Hotel will have your guests feeling as if they've just stepped into a trendy urban oasis thanks to the property's plush rooms, on-site restaurant, and stunning event space. Choose from the hotel's two large ballrooms that are anything but ordinary.
Learn more about the Cyrus Hotel »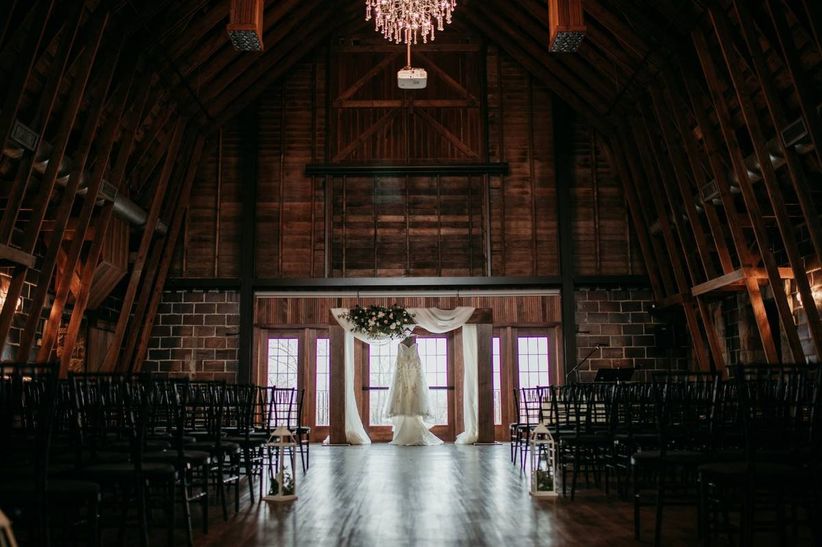 Rustic: The Brownstone Topeka
If marrying in a converted barn is a part of your wedding day vision, The Brownstone Topeka is just the spot for you. This former dairy barn designed back in 1927 has been carefully renovated from top to bottom, and now serves as a stunning wedding venue for up to 200 guests. Whether you swap vows on the property's limestone patio or in the charming barn, you'll have a five-acre countryside event space that's beautiful inside and out.
Learn more about The Brownstone Topeka »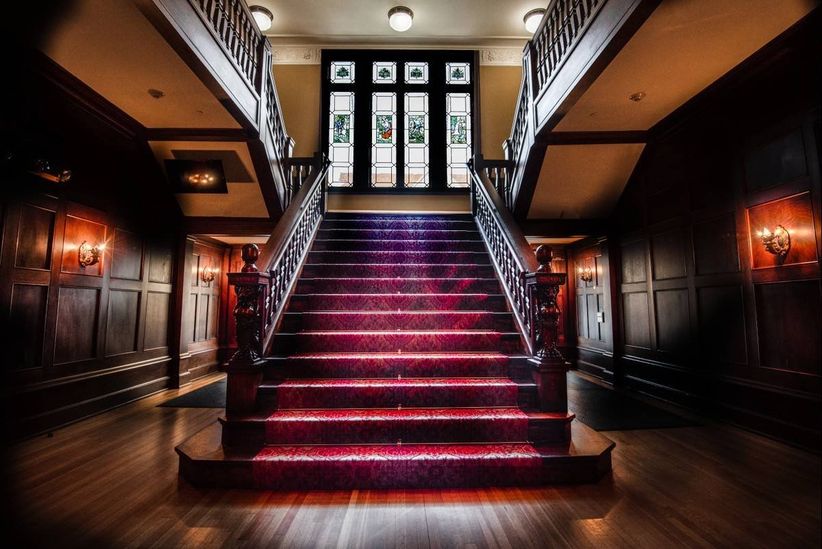 Classic: Dillon House
For a little taste of Downton Abbey in Topeka, the Dillon House is the place to be. With a nod to Italian Renaissance-style architecture, this stately property exudes grandeur and elegance from its stained glass windows to its stunning staircase that's ready to help you make the ultimate entrance. Gather up to 250 of your loved ones for an elegant celebration at this Topeka wedding venue that's guaranteed to be one for the books.
Learn more about Dillon House »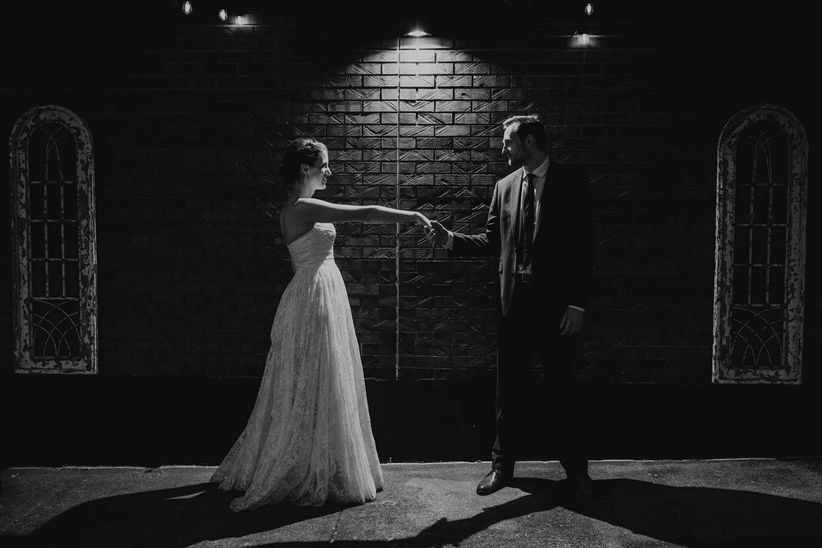 Vintage: The Foundry Event Center
For a venue that strikes the right balance of vintage, rustic, and industrial design, The Foundry Event Center is a favorite family-owned Topeka wedding venue. In addition to the site's cool wooden beams, exposed brick walls, and open-air courtyard, The Foundry offers a wide selection of vintage decor available for rent to make the wedding design process that much easier.
Learn more about The Foundry Event Center »
Historic: The Wareham Opera House
Just under an hour outside Topeka, you'll find a landmark wedding venue that's rich in history, art, and culture. Originally built in 1884, The Wareham Opera House now operates as a premier music and events venue with banquet seating space for up to 250 wedding guests.
Learn more about The Wareham Opera House »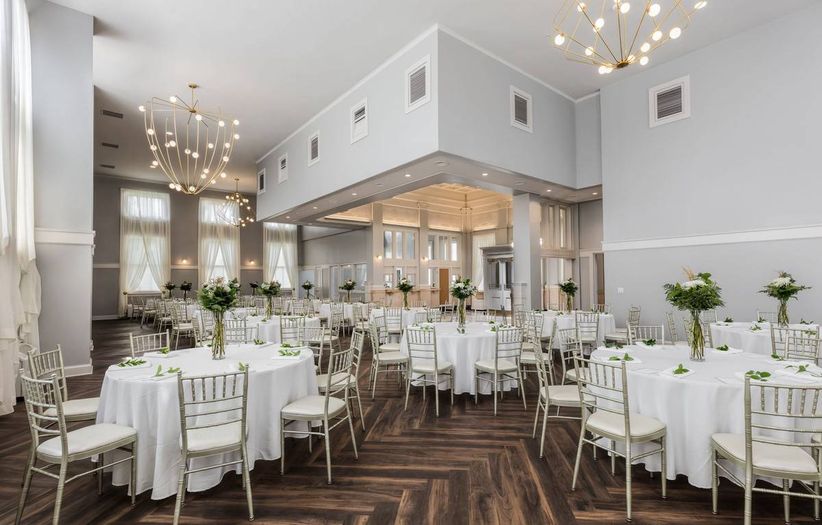 Romantic: The Historic Post Office
While this building dates back to 1913, you'll be amazed how fresh, modern, and wildly romantic The Historic Post Office in Ottawa (about one hour outside Topeka) looks and feels. From the venue's soaring ceilings to its neutral color tones, and its abundance of natural light, you can rest assured this space will look amazing no matter your color palette or design. In addition to the main ballroom, this venue offers additional space at their speakeasy lounge and multiple on-site suites.
Learn more about The Historic Post Office »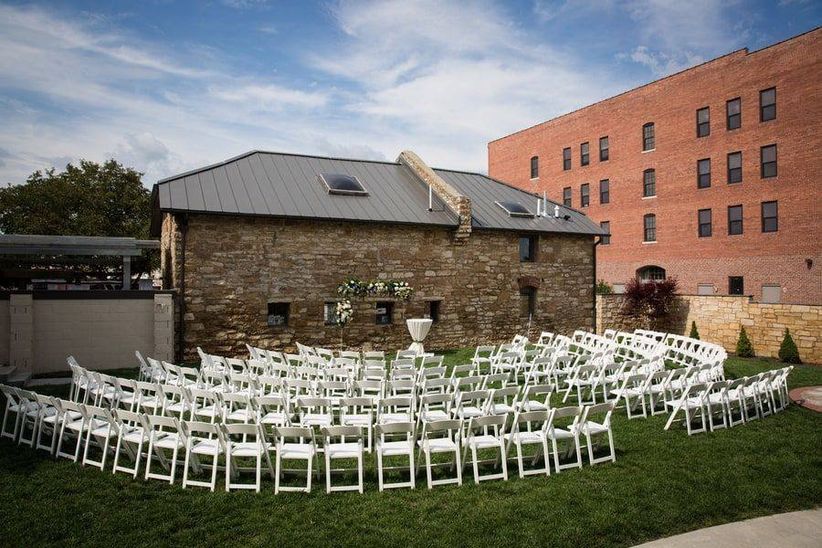 Industrial: Cider Gallery
Just a hop, skip, and a jump outside Topeka is the Cider Gallery in Lawrence, Kansas that's ready to make all your industrial-chic wedding dreams come true. Set in the city's Warehouse Arts District, this former cider distillery turned art gallery slash events venue is the epitome of cool with its brick walls and floor-to-ceiling windows. In addition to the 5,000 square feet of event space, couples can take advantage of the outdoor garden patio that's oozing with charm.
Learn more about the Cider Gallery »