The Charleston Wedding Guide to Getting Married in SC
If you feel like everyone's suddenly getting married in Charleston, you're not wrong. Charleston weddings have skyrocketed in popularity, and we've got the lowdown on how to get hitched in this Lowcountry hotspot.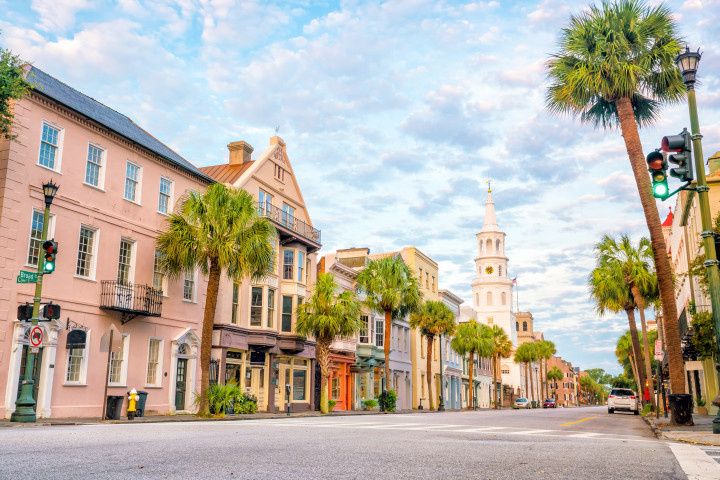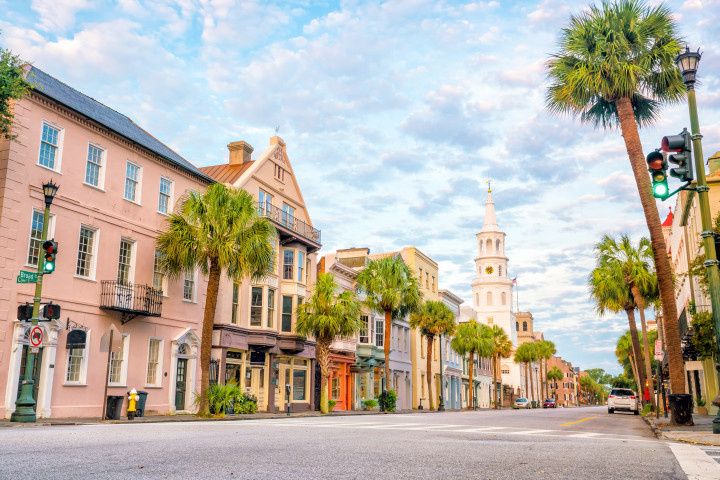 Charleston weddings have an undeniable Southern charm that's both whimsical and romantic. Filled with Spanish moss oak trees, a darling downtown area (with centuries-old cobblestone streets), and tons of waterfront views, this South Carolina port city will sweep you off your feet if it hasn't already! Getting married in Charleston, whether you're from South Carolina or somewhere other than the Palmetto State, has risen in popularity over the last few years. And thanks to the city's swoon-worthy garden venues, hip restaurants, riverfront hotspots, and historic locations, there's no shortage of gorgeous settings for your big day. If you're getting married in Charleston and need some help when it comes to browsing Charleston wedding venues or finding accommodations for your guests, we've got you covered. This go-to Charleston wedding guide will cover everything you need to know about the historic city and will make your planning simple, inspirational, and fun!
Learn more about getting married in Charleston and all the venues to know around this charming Southern town.
The basics
As you explore Charleston you'll be greeted with cobblestone streets and a mouthwatering culinary scene. Situated right on the Atlantic Coast, Charleston plays host to a lot of weddings because the Lowcountry's wedding pros love to incorporate a bit of Southern flair into the big day. Whether it be a magnolia blossom backdrop or gourmet shrimp and grits hors d'oeuvres, Charleston weddings offer a Southern romance that is truly one-of-a-kind.
Getting there and getting around
The iconic Southern town is easily accessible for couples and out-of-town guest to visit. There are two airports that are both located a short distance from downtown and King Street. Charleston International Airport is located about ten miles north of downtown Charleston where Charleston Executive Airport is little further and is about 15 miles away.
Once you get into the city, the downtown area is very walkable and bike friendly. If you're planning to stay a little bit further out, Charleston also has plenty of cab and taxi options—including the popular (and fun!) pedicab.
Weather
Charleston is a relatively warm city year round. January is the coldest month with an average high in the upper 50s and July is the warmest month with temperatures in the low to high 90s. The spring and fall are the most popular months to wed in the city, since the average temperatures range from low to mid 70s. Beach weddings, (like in Folly Beach) are also very popular in the area since the weather is typically hot. However, it's important to remember that it does get a few degrees cooler directly on the water.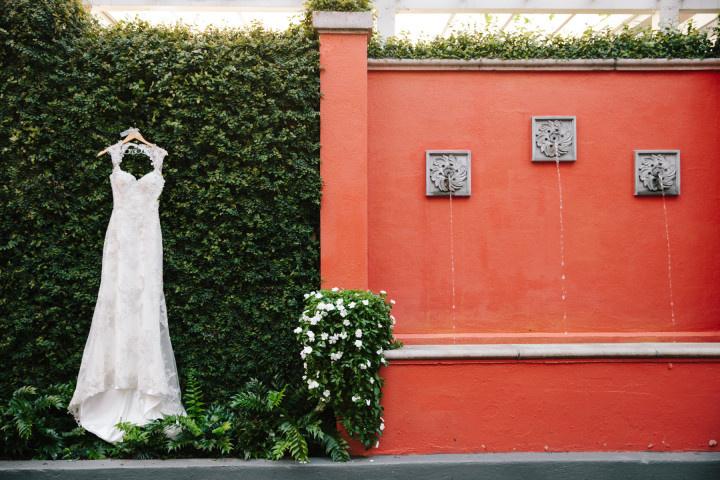 Wedding venues
Charleston wedding venues evoke a Southern elegance that's perfect for bride and grooms looking dreamy setting for their big day. Whether you wish to exchange vows overlooking white sand beaches or the popular Ashley River, Charleston's waterfront venues provide scenery that will take your breath away. If you want to have your big day at a historical venue, Charleston's charming manors also offer up an iconic Southern setting for any wedding day.
Marriage laws
If you're getting married in Charleston then you must follow South Carolina's state marriage laws to obtain a marriage license before your wedding day. Each state has different rules and regulations that have to be followed in order to get marriage. Make sure to cross everything off your list and double check all the necessary requirements before the wedding day approaches.
Wedding accommodations
When planning a Charleston wedding, it's always a good idea to provide guests, (especially out-of-town guests!) with hotel room blocks. That way they can easily book a place to stay well in advance of your big day. Charleston, while being a hotspot for vacation goers, is also a great place to host a wedding or even a destination wedding because it has a lot of accommodations. The city is filled with hip hotels, historic inns, beach resorts, bed and breakfasts and even cottages that you and your guests can rent or book for the big event. If you're hoping to have all of your guests stay at one place, many of Charleston's hotels provide hotel room blocks that you can use, as well.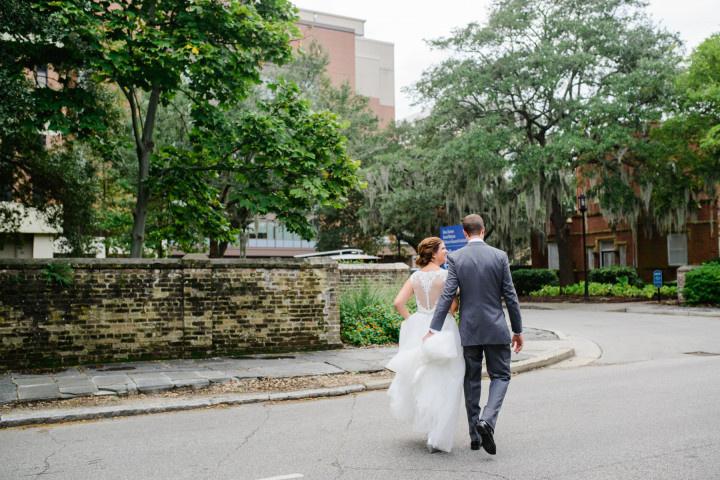 Things to do in Charleston
If you're planning to host a lot of out-of-town guests while you're getting marred in Charleston, you'll definitely want to offer them a list of things to do once they arrive in Charleston. Include a list of the best sightseeing spots, places to eat, can't-miss attractions, or other must-dos for guests to check out on your wedding website.

• Where to shop:
King Street, which is over 300 years old, is a charming strip of trendy restaurants, hotels, art galleries and most importantly, shopping! Choose from chic boutiques, antique shops, or other well-known national brand shops that are located all along Lower King Street Antiques District, Middle King Street Fashion District, and Upper King Street Design and Dining District.

• Where to eat:
Poogan's Porch is a beautifully restored Victorian home that is a perfect lunch spot or dinner place to have a delicious and Southern meal. With a menu filled with biscuits, country fried chicken and other handwritten recipes Poogan's Porch attracts crowds from all over the world with its one-of-a-kind experience and hospitality.

• Where to explore:
Charleston has a lot of different walking tours that take visitors around the best-known landmarks and museums. We definitely suggest booking a tour throughout The Battery if you're hoping to see some Civil War relics or memorabilia. The Battery, which is a row of Southern-style mansions, overlooks the historic Charleston Harbor and is a great place for photo ops and sightseeing.
Charleston wedding inspiration
Need some help when it comes to choosing centerpieces, picking out chair styles, finding the perfect color palette, or other ideas about getting married in Charleston? Don't freak out—we know it can be stressful trying to find the right wedding details that fit your style. So, we've rounded up our favorite Charleston weddings that totally killed it when it comes to unique wedding details and ideas. Whether you prefer something classic and formal or offbeat and trendy, these real weddings definitely will give you life if you're stuck on finding inspo.
Disclosure: This post contains affiliate links, some of which may be sponsored by paying vendors.