The Best Places to Shop for Your Rehearsal Dinner Dress
These online stores will make shopping for your rehearsal dinner dress a breeze.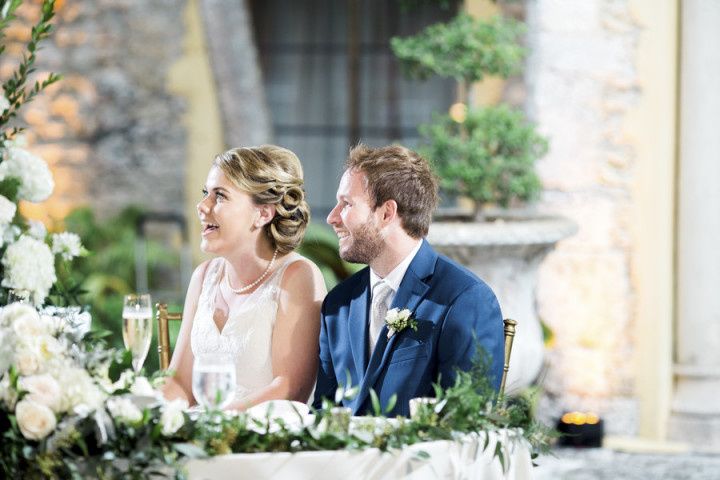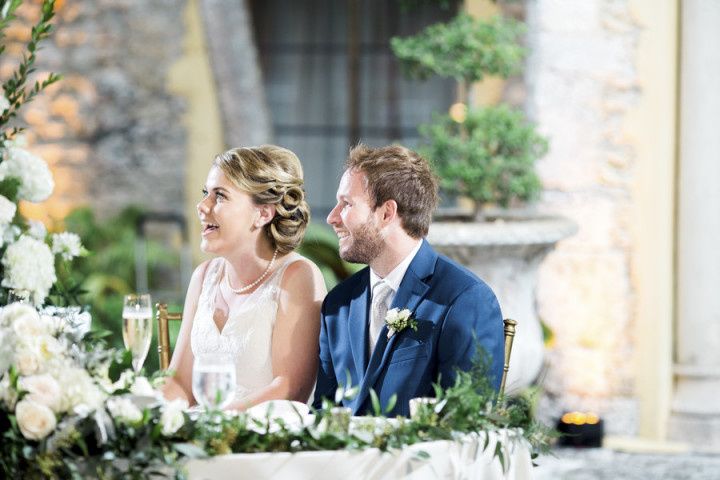 Finding a rehearsal dinner dress is one of the last few steps of wedding planning. You already have your wedding gown altered and ready, your guests have all (hopefully!) RSVPed and now you just have to get through the party before the big party. So, what better way to kickstart all the wedding festivities than to find a rehearsal dinner dress that you absolutely love. Whether you'll be VIP at a backyard bash or a formal sit-down dinner, these stores will help you find a killer little white dress for your rehearsal.
Find the perfect rehearsal dinner dress at one of these popular stores.
BHLDN
Boho brides who want a rehearsal dinner dress that matches their fun and whimsical style will love BHLDN's little white dress section. While known for selling wedding dresses, BHLDN also carries dresses for other wedding-related functions, like your bridal shower, bachelorette party and, yes, your rehearsal dinner! Just browse through their rehearsal dinner category to find dresses with eye-catching details — like feathers and sequins — and other boho-chic styles.
Reformation
Reformation is known for being a blogger-approved retailer, since it's filled with #grammable looks. Based out of California, the high-end store is a great pick for brides who really want to wear something statement-worthy at their rehearsal. If you can't make it out to Cali, the store's online site carries all of their goodies, such as high slit maxi dresses and other sexy and feminine dress options. The site also has a "Weddings/Parties" filter that brides can use to narrow down their options.
AllSaints
Hip brides-to-be looking for a rehearsal dinner dress that matches their cool girl attitude should totally check out AllSaints. This British apparel chain is stocked with seasonal dresses that are great for gals who have an edgy fashion sense (think of the chain as an upscale version of "Urban Outfitters"). Brides can easily sift through the "Occasion Wear" section to find flattering fits, dresses with luxe fabrics and other rocker-chic outfit options (like a sick leather jacket accessory!).
Club Monaco
Club Monaco offers brides chic and stylish rehearsal dinner outfit options. From white one-shoulder jumpsuits to a clean off-the shoulder dresses, Club Monaco is filled with modern and minimalist pieces that speak to fashion-forward brides-to-be. The online store also has an "Occasions Shop" category, which is curated with trendy dresses and even breaks down the styles into subcategories, such as from day to night, cocktail, and rompers.
Nordstrom
Nordstrom is a great place to find a rehearsal dinner dress because it has a wide variety of brands and designers. The department store's online site carries anything from Kate Spade to Prada making it a fab choice for brides hoping to wear a classic little white dress. Nordstrom also has a huge selection of accessories that brides can browse through and find something to complete their overall look, like a statement necklace or even tassel earrings.