The Best Stores for Killer Bachelorette Party Outfits
These stores will help you find the best bachelorette party outfits for you to wear during your weekend bash.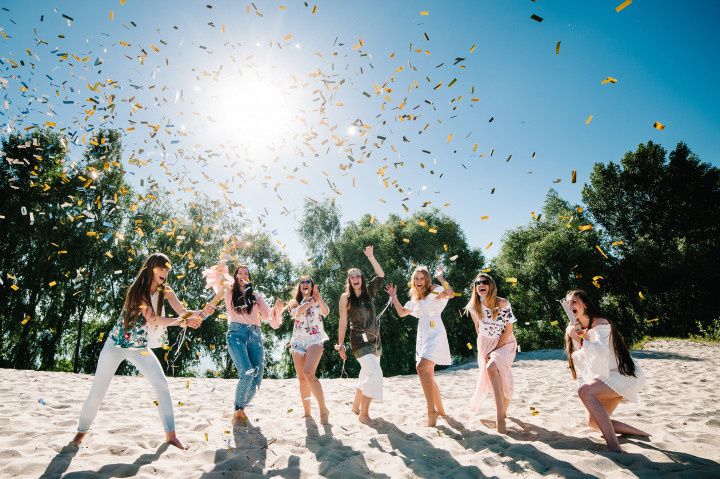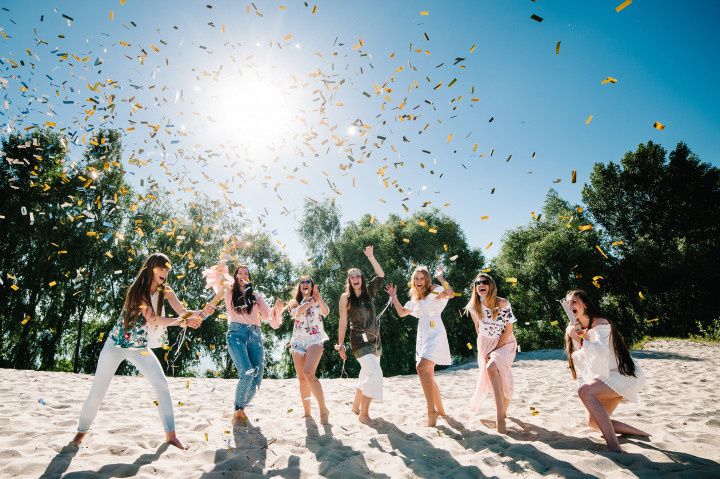 Packing for your bachelorette trip means you'll definitely want to include some #grammable bachelorette party outfits. It's your last fling before the ring, so you'll want to be looking your best when you're hitting the town with your besties. No matter the type of party you'll be attending—from a girls getaway to the beach or just a relaxing weekend trip to a spa—these stores will help you find the perfect bachelorette party outfits!
Find some super adorable bachelorette party outfits by shopping at one of these popular stores.
Zara
This fast-fashion retailer is a fab choice to find a variety of different bachelorette party outfits. Zara basically has an endless selection of trendy tops, dresses, jumpsuits—you name it—and are known for their fashion-forward designs. Headquartered in Spain, Zara will fulfill all your shopping needs for any type of bachelorette party destination. They even have an accessory section where you can pair some cute jewelry with your looks too. So go ahead and splurge a little, after all, it's your bachelorette party!
Sophie & Trey
With new arrivals daily, Sophie & Trey is a guaranteed one-stop shop to find all of your bachelorette party outfits. Shop through their different categories where you'll be able to purchase anything from a crop top—thanks to their festival section—to a super cute little white dress. Along with their wide variety of bachelorette party outfits, Sophie & Trey also has a blog to keep customers updated with the latest fashion news and trends from the clothing boutique.
H&M
Brides-to-be who are trying to find something to wear to their bachelorette parties will definitely have a killer shopping spree at H&M. The store's women's clothing and fashion section is literally filled with all kinds of attire, so don't freak out if all of your current swimwear is #solastseason. H&M has your back when it comes to bachelorette party outfits that will totally suit any style. Whether a night out on the town or a weekend packed with wineries, you'll definitely be able to find something Instagrammable to wear at this popular retail company.
Mango
If you love following fashion bloggers to get inspired on what to wear, then you should definitely check out Mango. Mango is made for 20-somethings who always try to make a statement no matter where they're going. The store also has plenty of reasonably priced pieces that are great for dressing up or dressing down. Looking for new sandals or booties? Mango's accessories' section has everything from shoes to backpacks and shoulder bags—making this store a great choice if you're really looking to #upgrade your wardrobe.
Free People
Free People is one of our favorite stores for brides shopping for boho-chic outfits. The store's selection of bohemian apparel, like maxis and printed dresses, makes the ideal tropical ensemble or chic and casual look. They have tons of different mini dresses, tops and tees and other trendy selections (like denim overalls!) that are made for brides who have a laid-back attitude and style. Just shop through their different categories and try not to get too carried away with their wide array of options.