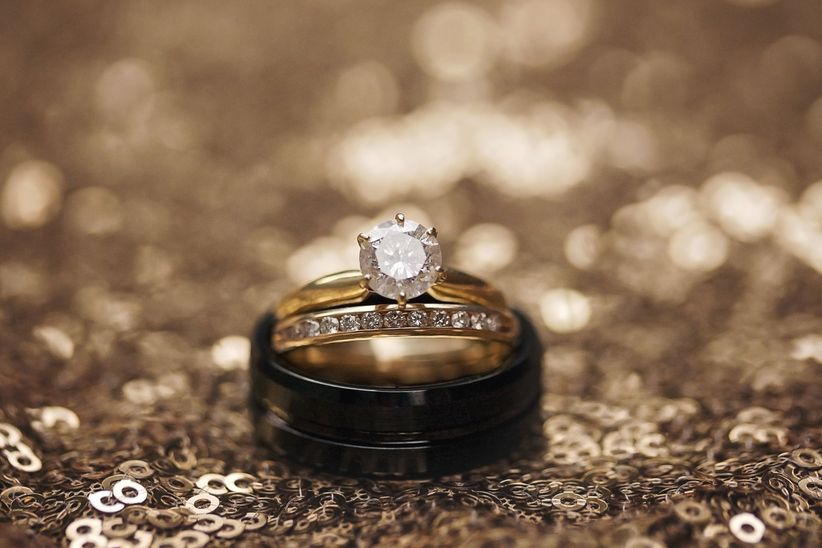 Photo: Ann Axon Photography
After the engagement, your ring finger will need to make the transition from "Will you marry me?" to "With this ring, I thee wed." Choosing a wedding band carries less pressure than choosing the engagement ring, but it is often considered a more important choice since it is the ring you will wear every single day.


Here are four steps to choosing the perfect wedding band:
Consider how you'll wear it
How will you wear your band, alone or with your engagement ring? If you wear them together you will want to coordinate their look. If you haven't already purchased an engagement ring, jewelers can design impressive combos and add a creative touch.
Choose your metal
Warm tones typically look better with skin types that have yellow undertones and cool tones with pink undertone skins. Gold, platinum, palladium, and titanium are all possibilities, but think about which color jewelry you wear most often. Also, be sure to match the metals of your engagement ring to the wedding band.
Check for quality
You should look for two markings on the inside of your wedding band. The first mark is a manufacturer's mark, which ensures that the jeweler endorses their work. Second is a quality mark, which should read 24k or PLAT, to prove that it in fact is.
Add an inscription
If you so choose, you can have a personal message engraved on the inside of your band. Unfortunately, there isn't much room, so most people choose their initials or wedding date to keep the message short. Remember to have your ring sized before it's inscribed!