The 6 Biggest Proposal Mistakes, According to Experts
It's hard to go wrong when you're presenting your partner with a ring—but there are a few proposal mistakes you can make. Here, experts share how to avoid these errors.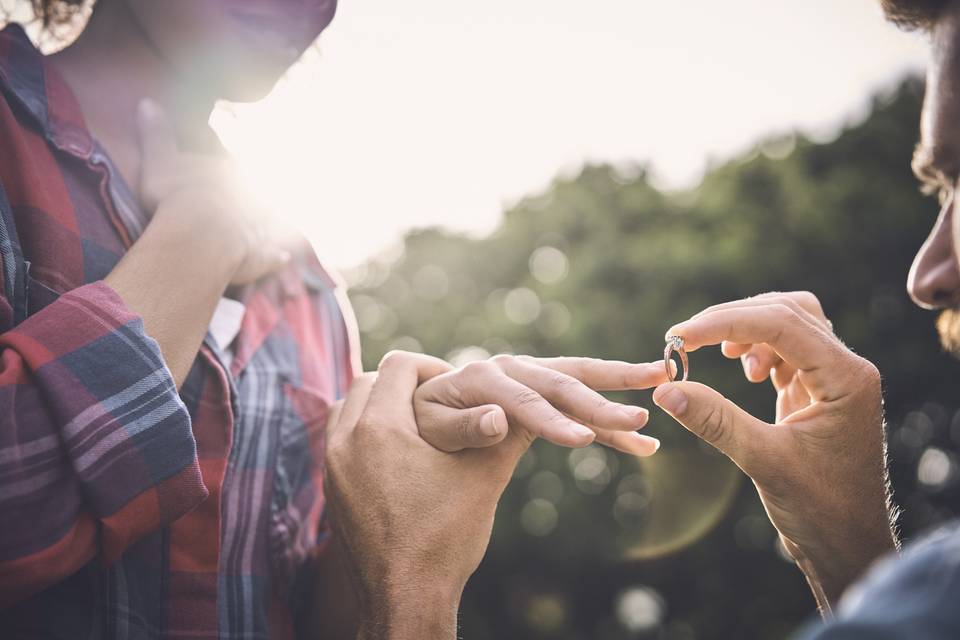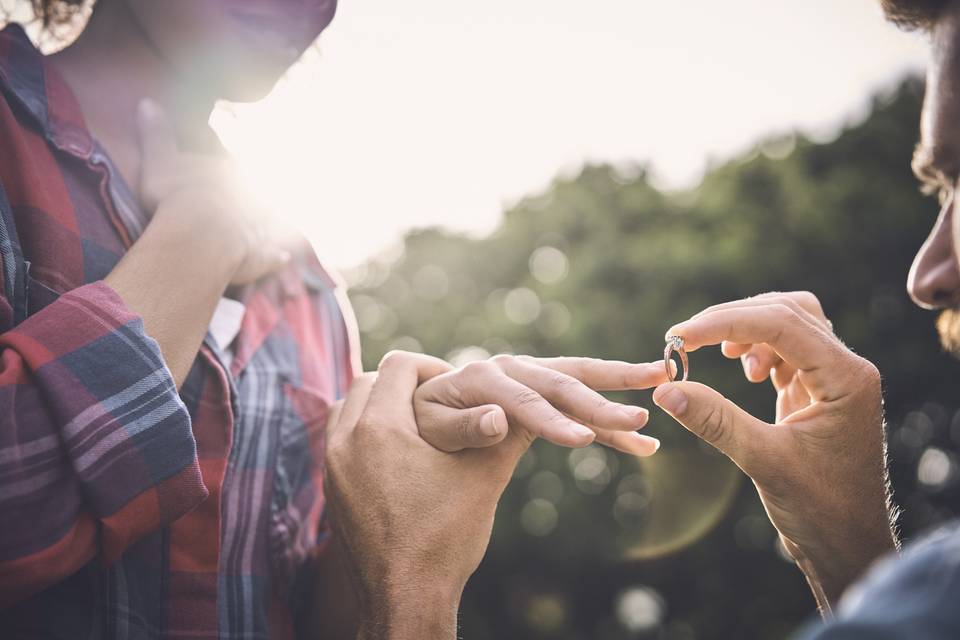 In the digital, social media-saturated age in which we live, there's a lot of pressure surrounding proposals, in terms of how, when and where they happen—and a big fear of making a proposal mistake. They used to be nothing more than a declaration of love from one person to another and a commitment to maintain the relationship for the rest of life. But now they're becoming more for public viewing than for private, and are posted across wavelengths often in real time. It's important to remember that, at the very core of a proposal, is something unique, and almost sacred, explains Maryanne Parker, etiquette expert and founder of Manor of Manners. "If done the right way, a proposal becomes one of the most memorable and beautiful memories for us," she says. If done the wrong way, they can set up the courtship for a rocky start from the get go.
Whether you're planning on proposing to your partner, or hoping to be proposed to in the near future, here are some definite proposal mistakes etiquette experts recommend keeping in mind—and avoiding at all costs.
Don't do anything dangerous.
Yes, you want your proposal to be memorable and unique, but it shouldn't risk your safety. "Avoid dangerous proposal spots, such as on the top of the mountain or under water, surrounded by sharks, or on a safari in Kenya walking among the wild animals," says Parker. "All the ideas are great, but should be executed in a safe manner, jeopardizing the lives of both parties just because of originality should be avoided."
Don't place the ring in a strange place.
Surprises are great, but a big proposal mistake is placing such an expensive and important piece of jewelry anywhere that you or your partner might have trouble finding it, like inside a meal or dessert. "Usually the simpler the better, but some people like to spice up the experience and literally place the ring in a diner plate with food inside or in a drink," says Parker. "This is potentially dangerous because if the future bride doesn't realize the intentions, she might damage the ring, choke or even swallow it."
Don't spend more time planning the proposal than preparing for marriage.
Proposals are exciting, but don't forget that they mark the beginning of a long and not-always-easy journey called marriage. "Couples can be caught up in the excitement of planning a wedding; the ceremony, the attendant, the venue, the menu, colors, themes, gifts, seats, playlists and the amazingly romantic honeymoons," explains Jodi R.R. Smith, owner of Mannersmith Etiquette Consulting, in Marblehead, Massachusetts. "The wedding is just the beginning, so be sure that you are simultaneously building a strong foundation for marriage as you are planning your proposal and nuptials."
Don't propose in public unless you're sure of your partner's answer.
Chances are you have a strong hunch that your partner will say "yes," whether you've discussed your future or perhaps even picked out a ring together. If either are the case, go ahead and propose in public, but avoid doing so if you're not quite sure what your partner's answer will be—that's a big proposal mistake. It's also a good idea to actively work to resolve any outstanding issues in your relationship before proposing, notes Smith. "Deciding to be married is not a magical solution to strengthen a weak romance."
Don't propose with a ring you've used previously.
Sometimes proposals and engagements don't work out and you find yourself embarking on a new relationship. That's wonderful—but propose with a new ring. "Not only is it very disrespectful to the other party to propose with the same ring as you used for someone else, but secrets from the beginning should be out of the way," says Parker. "The truth about the ring being used previously can jeopardize our future happiness."
Don't allow others expectations to cloud your best judgement
If you tell anyone about your proposal plans, chances are they'll have ideas about how you can do things differently or better. Hear them out, but don't feel obligated to listen to them. "Just because Grammy is expecting there to be a big diamond does not mean that is the only way to go," says Smith. "If your sweetheart would prefer a small sapphire, opt for the sapphire."