Because of the region's abundant sunshine and incredible natural landscapes, there are so many amazing places to propose in San Diego. Whether you're hoping to pop the question while surrounded by nature, on the water, or at a romantic restaurant, there are lots of options when it comes to where to propose in San Diego. Truly, your proposal will be memorable no matter where it takes place, but with San Diego as your backdrop, it will certainly be even more breathtaking!
Check out our favorite places to propose in San Diego.
The Gondola Company
If you're looking to combine San Diego's exquisite views with the feel of Old Italy, you'll definitely want to take your love on a gondola ride through the Coronado Cays. Cruises are 50 minutes and you can purchase or bring your own wine and/or dessert to enjoy. We recommend the sunset cruise for the ultimate in romance.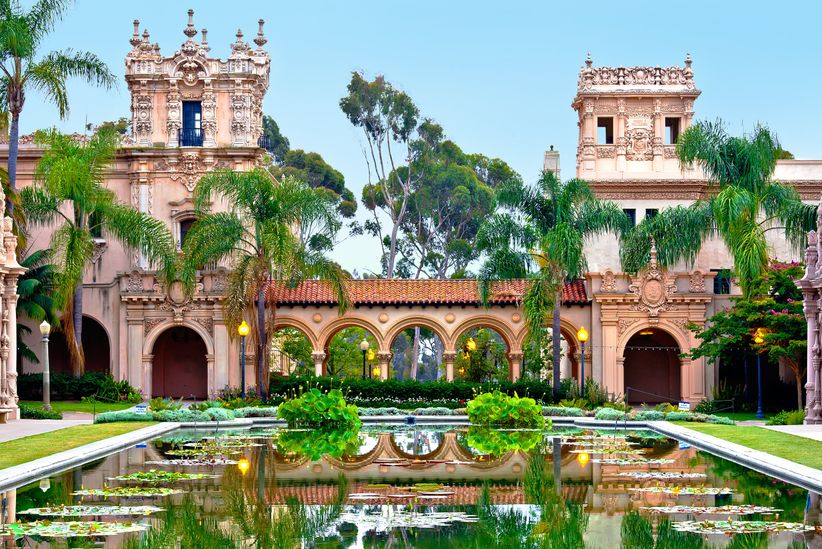 Balboa Park
Balboa Park isn't just a park, it's the cultural hub for the city—and an amazing place to propose in San Diego. From the incredible museums and Spanish colonial architecture to the serene koi pond and lush gardens, there are so many spots to propose within the park that you may have a hard time deciding where to pop the question. Our favorite proposal spots include the Lily Pond near the Botanical Building (try to visit on a weekday or during off-hours to avoid crowds) or the Zoro Garden.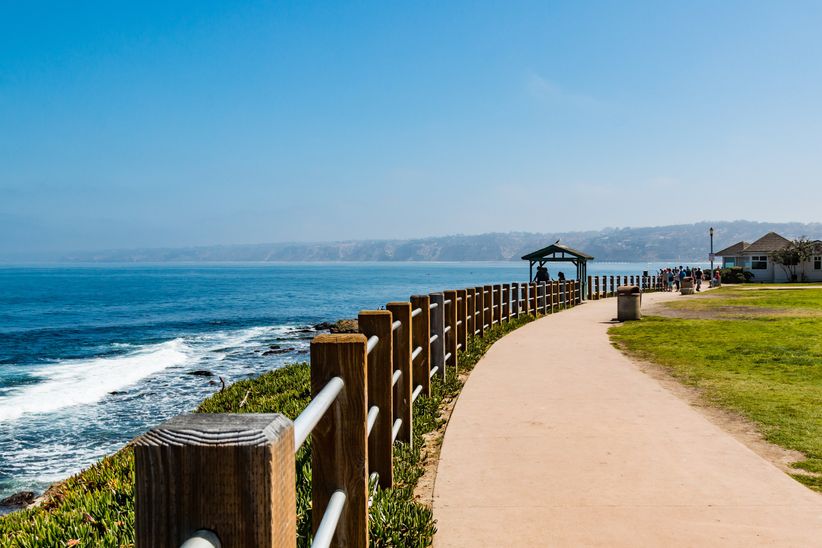 La Jolla Cove
Whether you're into water sports, diving, or just want to see some incredible views, La Jolla Cove is the perfect spot for a day trip—perhaps with a proposal to cap things off. Located about 30 minutes north of Downtown San Diego, La Jolla Cove offers a variety of activities that you and your partner are sure to love, including snorkeling, scuba diving, stand-up paddle boarding, kayaking, cycling, and much more. Head over to the cliffs above La Jolla Cove and admire the adorable sea lions, or enjoy at picnic at Ellen Browning Scripps Park—there are so many opportunities for an uber-romantic proposal in La Jolla!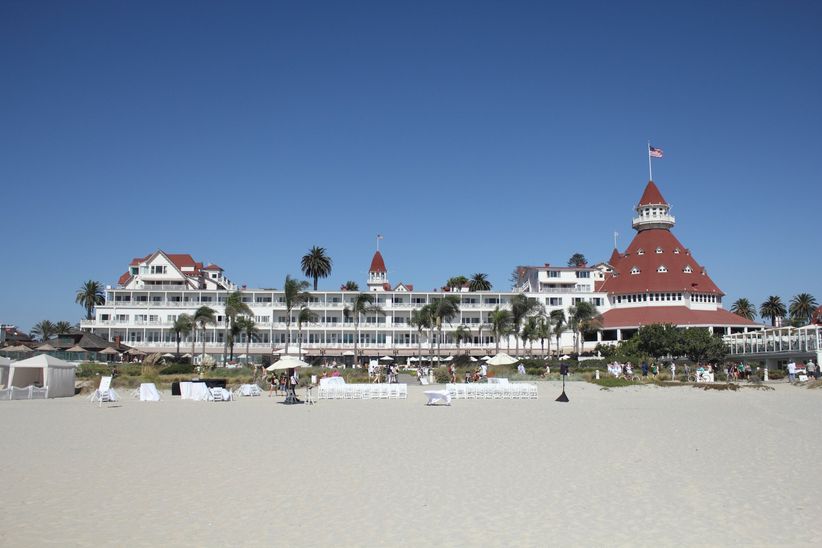 Hotel del Coronado
We love the idea of proposing during a weekend getaway. You and your partner will be able to relax and enjoy each other's company, which will make popping the question a breeze. For San Diegans, there's perhaps no lovelier location for a romantic weekend than a trip to the historic Hotel del Coronado, also known as "The Del." You and your sweetie will love the lounging on the beach or pool, dining at the renowned restaurants, and riding bikes around the property. And if you want to include your four-legged friend in your proposal, The Del is a pet-friendly resort! Many celebrities have enjoyed stays at the Hotel del Coronado, including Brad Pitt, Oprah Winfrey, and more—so you're sure to get the star treatment for your special weekend away.
Mister A's
If you're wondering where to propose in San Diego, a restaurant is always a safe bet. But you don't want it to be just any old eatery. That's why Mister A's in Banker's Hill is one of the best places to propose in San Diego. The panoramic city views are simply stunning, and whether you're enjoying a full dinner (yum!) or a cocktail on the patio, you and your love are definitely in for a romantic experience that truly celebrates what the city has to offer.
Ponte Vineyard Inn
You don't have to travel all the way to Napa to visit some incredible wineries. Just an hour north of the city you'll find Temecula, where there are lots of wineries ideal for a couples' getaway. One of our favorites is the Ponte Vineyard Inn, which is a lovely boutique hotel with incredible vineyard views. You'll be within walking distance to three wineries, and can dine in the four highly-regarded on-site restaurants. The property itself screams romantic, and the inn wins raves as a wedding venue in its own right.
Coronado Ferry Landing
We love the idea of taking a day trip to Coronado, one of the best places to propose in the San Diego area. You and your sweetie can take the hourly ferry to the Coronado Ferry Landing, where you can enjoy great shopping, delicious food, and even activities like cycling, kayaking, and more. As the sun goes down, let your partner admire the twinkling San Diego skyline views, while you get down on one knee.
Cabrillo National Monument
If you want to pop the question in a spot that truly celebrates California's history and natural beauty, check out this national park, one of the best places to propose in San Diego. Of course, seeing the monument itself as well as the Point Loma Lighthouse may be the top draws here, but there are several scenic hikes that you and your partner can enjoy, as well. The skyline and ocean views are absolutely breathtaking.
Torrey Pines State Natural Reserve
If your idea of an amazing proposal takes place in a quiet and serene setting, with just the sounds of nature as your backdrop, you'll definitely want to check out Torrey Pines. Explore unspoiled flora and fauna at this natural reserve, located about 20 minutes north of the city. There are many trails for all levels of hikers, and the nearby beaches are ideal for a romantic picnic.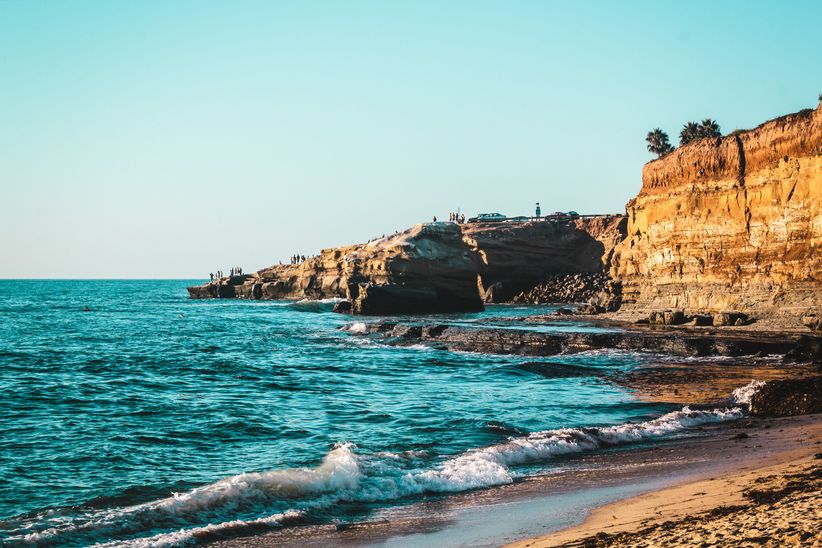 Sunset Cliffs Natural Park
You'll have to travel down the steep cliffs to access the beach area here, but it's definitely worth it for the natural beauty and serene vibe. In fact, couples travel from all over the world to pop the question at this oh-so-scenic cliffside spot. There are so many beautiful locations for a memorable proposal here, we recommend taking the time to scout out the perfect spot before bringing your love here—and hiring a professional photographer to capture the amazing moment.