8 Philadelphia Wedding Planning Essentials for PA Couples
If you're planning on getting married in PA, you'll need to browse this guide to stay on top of your Philadelphia wedding planning checklist.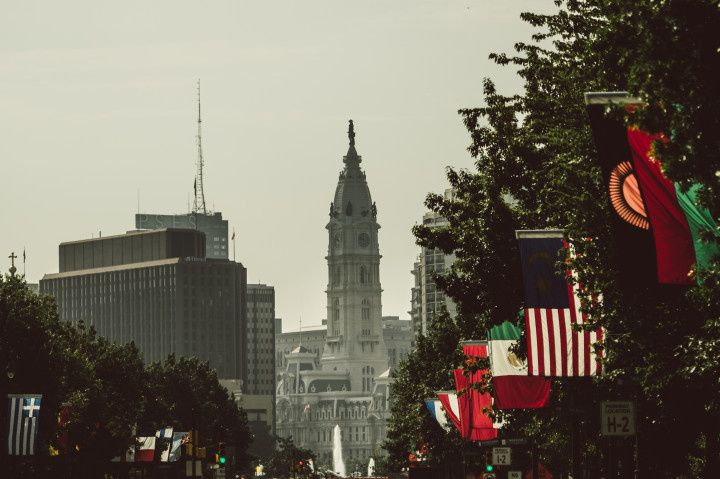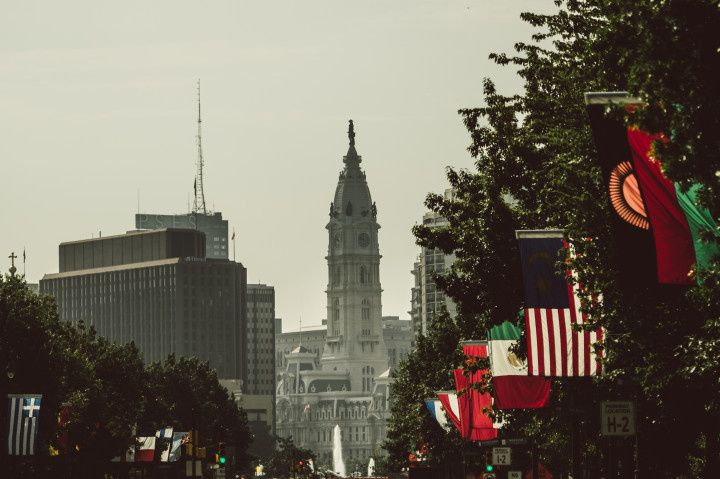 Couples planning a Philadelphia wedding have lots to coordinate. From choosing between the options for Philadelphia wedding venues to coordinating accommodations for out-of-town guests to keeping your budget updated to making sure you apply for a marriage license — it's going to take some planning. Rest easy, because this handy list is designed to help guide you through all the necessary steps of planning your dream Philadelphia wedding.
Here's what you need to know to plan your Philadelphia wedding.
The Basics
Couples getting married in PA seem to be in no rush — the average Philly couple spends about 15 months planning their Philadelphia wedding, according to WeddingWire data. Couples invite about 120 wedding guests, on average, and hire 13 wedding vendors to execute their wedding day vision. Both May and October are equally popular months for getting married in Pennsylvania.
Getting There and Getting Around
Whether you need to get to Philly for your destination wedding, or you're helping guests coordinate their travel to the city for the nuptials, you probably know how accessible the region is to many points near and far. From the Mid-Atlantic and New England regions, the city is a reasonable drive, bus or train ride away, with 30th Street Station being the arrival point for Amtrak and some bus lines.
Folks arriving from further away will want to fly into Philadelphia International Airport, which is a short 12 miles from the city center.
Once your guests arrive, they can make use of the region's extensive subway system, SEPTA (Southeastern Pennsylvania Transportation Authority) which serves Philly, but also its environs in Bucks, Montgomery, Chester and Delaware counties. If your wedding venue or accommodations aren't fairly close-in, your guests might have an easier time with a rental car or the use of ride-share apps to get to your venue and other locations during their stay.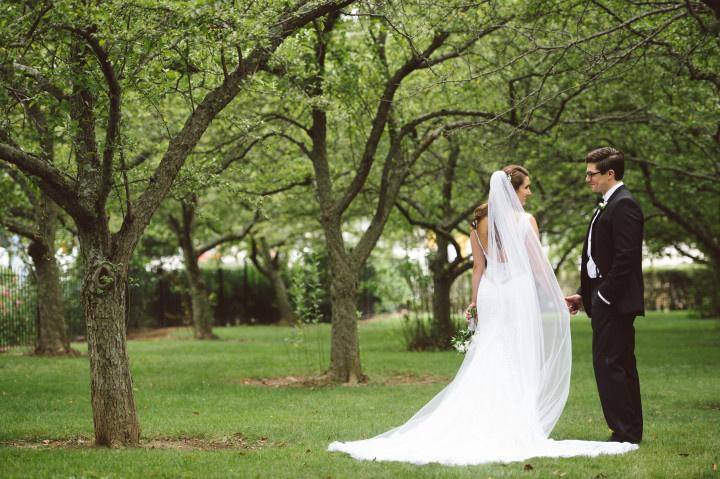 Weather
Philadelphia enjoys fairly mild weather for most of the year with December, January and February being the chilliest and snowiest for the city.
Summer: Temperatures peak in July with highs of 89 and lows of 72, on average, according to the National Oceanic and Atmospheric Administration.
Fall: Temperatures wane from the 80s to the high 50s by the end of November, with lows from the 60s to the 40s.
Winter: Precipitation peaks with 3.1, 5.7 and 5.8 average inches of snowfall in December, January and February, respectively.
Spring: Highs climb from the mid-40s to the high-60s during this season with lows going from 30 degrees to the high-40s.
Philadelphia Wedding Venues
Getting married in PA, and specifically in or around Philly, opens up a lot of possibilities when it comes to selecting your wedding venue. If you aren't tied to a city wedding, the surrounding countryside is home to many excellent rustic barn venues, while the city itself is perfect for chic and unique venues. Here are some of our favorites:
Marriage Licenses
To apply for a marriage license in the Commonwealth of Pennsylvania, you and your partner will need to prepare the following documents: 1) valid photo ID (for example, a driver's license, passport, military ID or other government forms of ID.); 2) a social security card or an official document that reflects the social security number like a pay stub, W-2 form, income tax return, etc. If one or both of you does not have a social security number, you must provide a second, official ID, like a birth certificate (officially translated, if needed).
If either of you have been previously married, you must also bring a divorce decree or death certificate (if you were widowed) to show how the previous marriage ended.
In order to get married in PA, you've got apply for the marriage license in person — and both you and your partner need to be there. Bring your documents to City Hall (1400 John F Kennedy Blvd, Marriage License Bureau, Room 413), along with the $90 fee, payable by Visa, MasterCard, certified check or money order only.
The marriage license is issued on the third day following the application, so there is effectively a two-day waiting period. The license is valid for 60 days from the time of issue, and it can be used in any county in Pennsylvania, not just Philadelphia.
Wedding Accommodations & Transportation
For out-of-town-guests at your Philadelphia wedding, you'll want to create a hotel room block to ensure they have access to lodging near your venue. Be sensitive of different budgets by creating a two or three room blocks at different hotels at various price points.
Getting your guests to and from your venue is also something you'll need to consider. Particularly for rustic venues at far-flung PA farms, renting shared transportation for your guests is a nice gesture.
Things to Do in Philadelphia
Delaware River Waterfront: Enjoy shopping or food at any of the many restaurants and shops along Philly's waterfront.
Valley Forge National Historical Park: Walk through more than 3,000 acres of trails and picnic areas that were Revolutionary War headquarters for George Washington's army.
Liberty Bell: Prepare for year-round lines to see the most popular attraction in Philadelphia at the Independence National Historical Park.
Philadelphia Wedding Inspiration
It helps to see how other couples in the region planned their Philadelphia weddings. Take a look at these real couples for real-life inspo: