9 Long Island Vineyard Wedding Venues for Wine-Filled Celebrations
Move over, Napa! You'll be wowed by these Long Island vineyard wedding venues, renowned for their amazing scenery and tasty wines.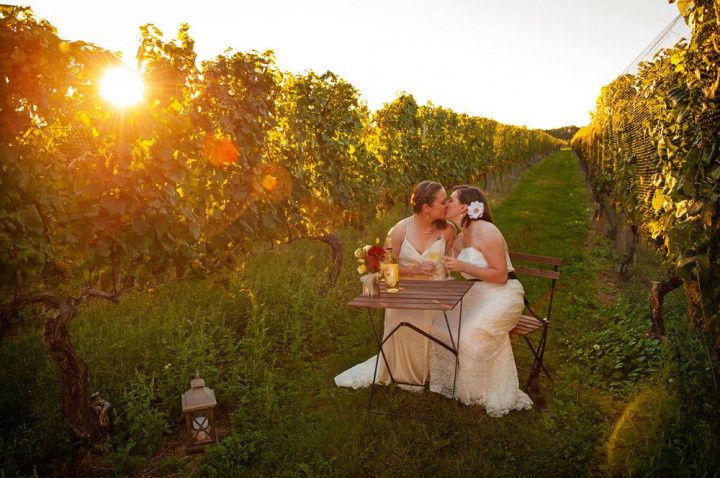 While Long Island may be thousands of miles from Napa Valley, there's actually a vibrant wine scene on the island. If you're a recently-engaged wine lover, you'll be glad to know that there are several Long Island vineyard wedding venues to choose from. Most of these venues are located on the eastern end of the island, both on the South and North forks, so you and your guests will be able to enjoy all those areas have to offer, from amazing beaches to delicious restaurants and more. Not only are these beautiful settings featuring both indoor and outdoor spaces for your ceremony and reception, you'll also be treated to some of the best wines in the country on your wedding day.
Check out eight of the top Long Island vineyard wedding venues.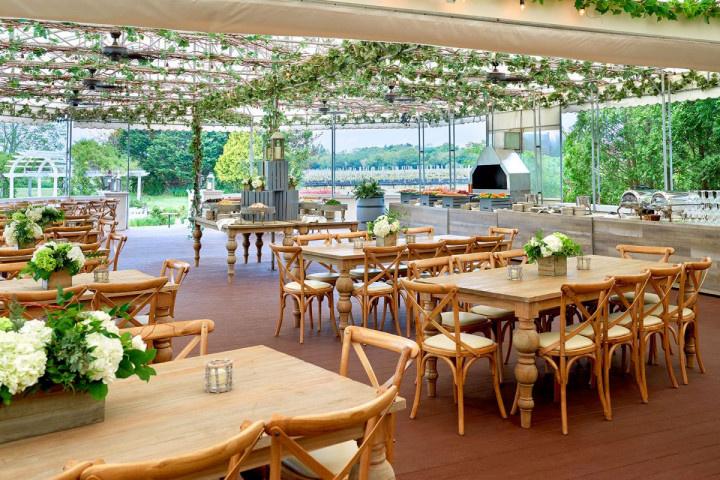 The Vineyards at Aquebogue
Located on the North Fork, this Long Island wedding venue is quite popular and a multi-year Couples' Choice Award winner. Weddings for up to 250 guests can be accommodated here, and because it's all-inclusive, there are a variety of delicious wedding packages and menus to choose from, from upscale fine dining to casual clambakes and BBQs. Weddings can be held indoors, outside, or in a tent on the expansive, beautifully-manicured property and you'll find lots of special photo ops among the vines.
Learn more about The Vineyards at Aquebogue »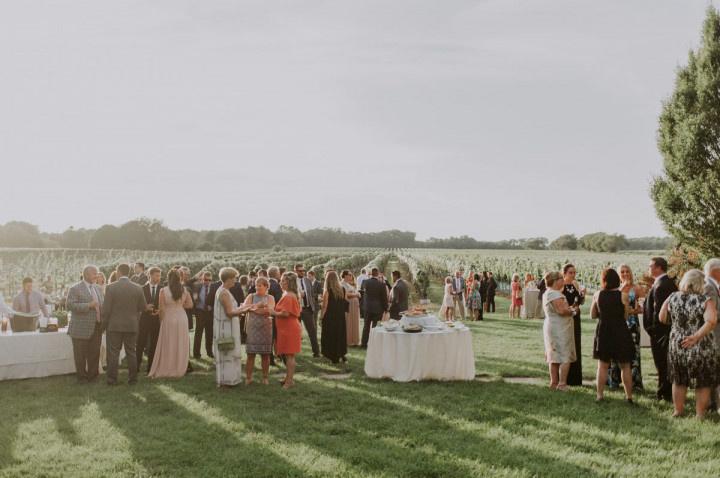 Bedell Cellars
This North Fork, Long Island vineyard wedding venue is located in Cutchogue. Host your ceremony in the apple orchard, your cocktail hour near the vines, and your reception in the mahogany, barn-style pavilion with its cathedral roof and incredible views of the farmland and vineyard. You'll also have access to the intimate tasting room. Not only can Bedell Cellars host weddings of up to 200 guests, it's also available for rehearsal dinners, engagement parties, and bridal showers.
Learn more about Bedell Cellars »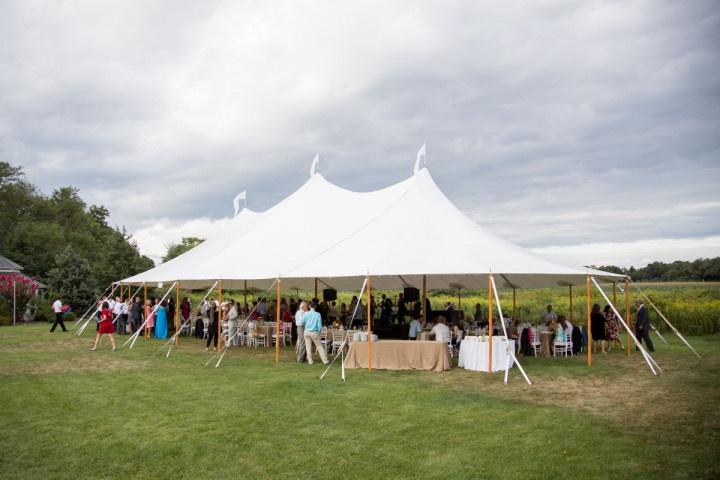 Jedediah Hawkins Inn
For the couple who wants a totally luxe event, this Jamesport, Long Island wedding venue is oh-so celeb-worthy. It's among the more intimate Long Island vineyard wedding venues, with space for up to 125 guests. This historic Couples' Choice Award-winning venue is set on 22 acres in Long Island's wine country and is an ideal site for outdoor (you'll love the charming gazebo!) and tented weddings, as well as events inside the rustic wooden barn. There's also a Solarium and Speakeasy on premises, ideal for smaller events like rehearsal dinners and showers. On-site catering is available, and couples rave about the delicious food and impeccable service.
Learn more about Jedediah Hawkins Inn »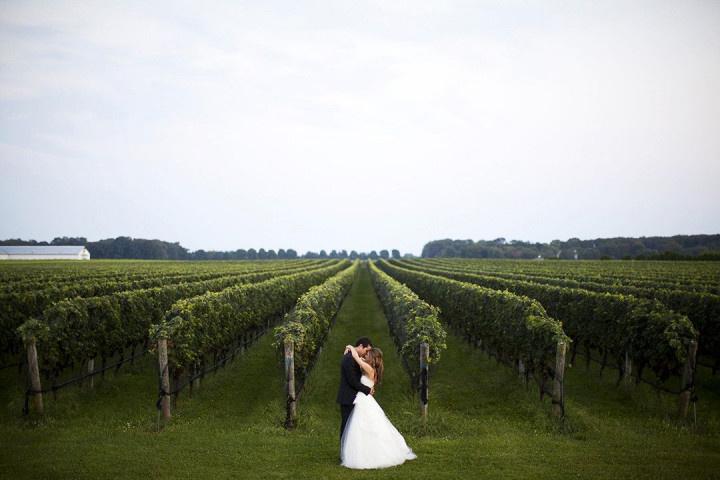 Martha Clara Vineyards
If you're looking for a Long Island vineyard wedding venue that combines a fairytale-worthy outdoor setting with a rustic vibe, you'll love this Riverhead location. There's ample outdoor space for a romantic ceremony (the most popular ceremony location is aptly named the Bridal Path), and the Northville Barn, complete with modern bathrooms, air conditioning, a bridal suite and a grooms' loft, will make all of your country wedding dreams come true. There's even a horse pasture on site for some truly special photo ops, and you can even rent a horse and carriage to amp up the princess wedding vibes. This venue can accommodate up to 200 guests, and is open year-round.
Learn more about Martha Clara Vineyards »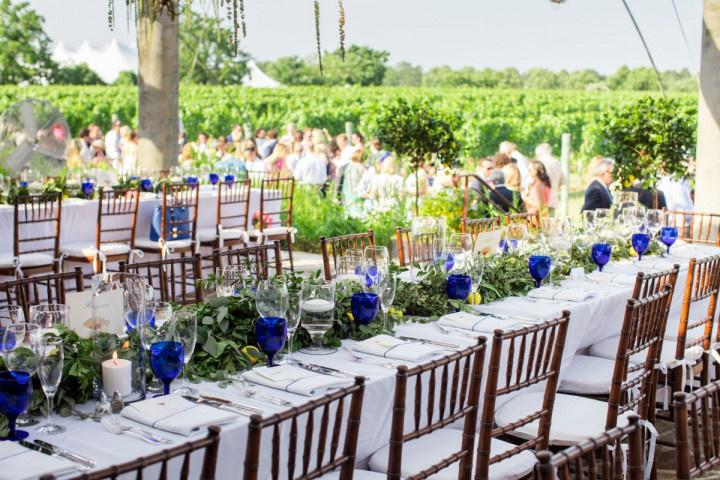 Wolffer Estate Vineyard
One of the most in-demand Long Island vineyard wedding venues, this Hamptons winery offers a luxurious and scenic setting for your special day. Set on 55 acres, this venue can host weddings of up to 175 guests, as well as smaller rehearsal dinners and other events. Ceremonies and cocktail hours are held outdoors, while receptions are set on the gorgeous covered patio overlooking the rows of vines. This is truly one of the most exquisite venues on the East End, and definitely worth a look for wine lovers.
Learn more about Wolffer Estate Vineyard »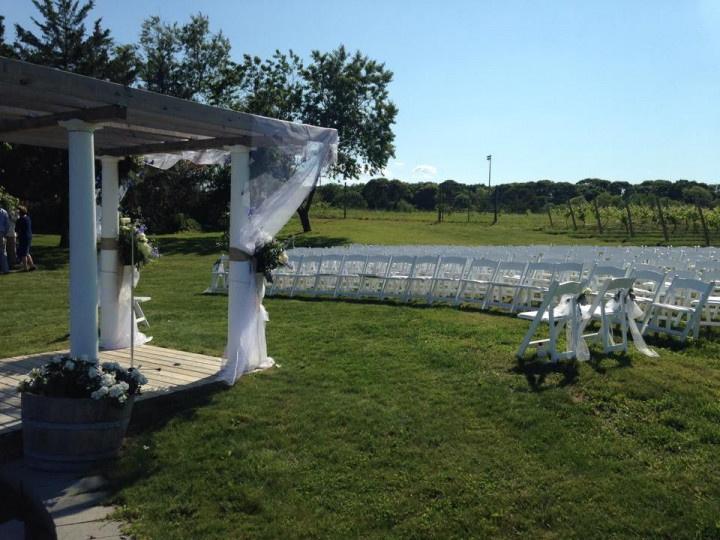 Laurel Lake Vineyards
There's something so magical about an outdoor wedding at a vineyard, and this Long Island wedding venue, located in Laurel, is ideal. Host your ceremony on the lakeside Vista Terrace, and your reception inside the tasting room, barrel cellar or winery (for events under 120 guests), or in a tent on the expansive property (for weddings up to 250 guests). This venue allows outside catering, so you can choose the vendors that best suit your style for your perfect wedding.
Learn more about Laurel Lake Vineyards »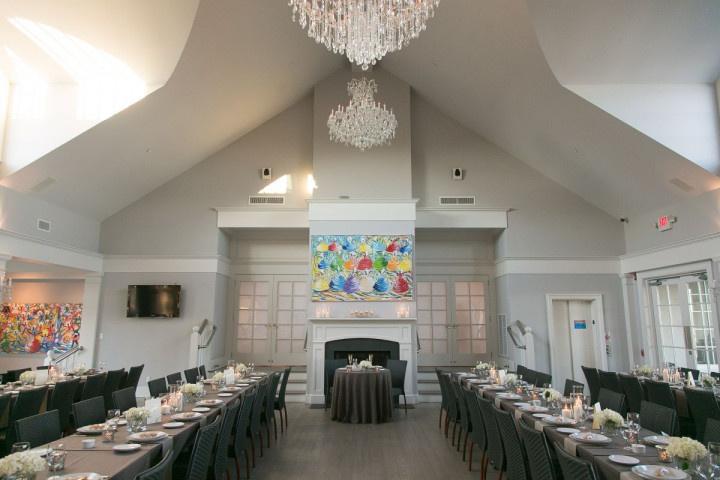 Sparkling Pointe
Champagne lovers, this is the Long Island wedding venue for you! Sparkling Pointe, located in Southold on the North Fork, specializes in sparkling wines and offers an Old World setting in the style French country manor for your special day. Exchange vows outdoors on the 10-acre vineyard and host smaller receptions inside the Tasting House, with its crystal chandeliers and high ceilings, or larger events in a tent on the terrace. This venue has a capacity of 250 guests for tented events, and 100 for indoor receptions. Sparkling Pointe has several recommended caterers to choose from.
Learn more about Sparkling Pointe »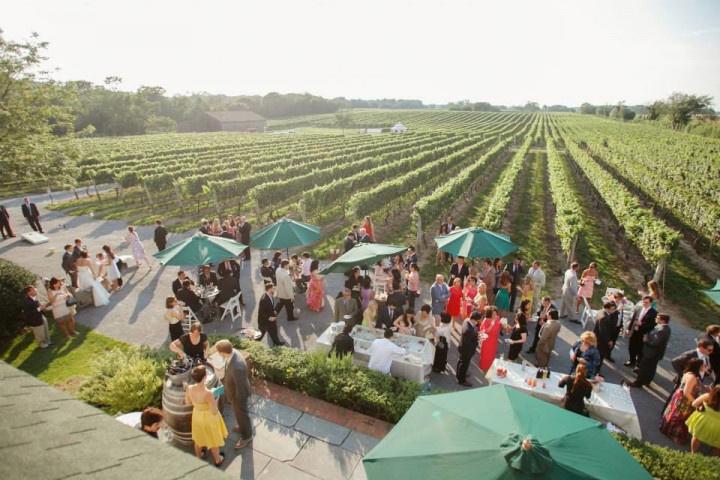 Pellegrini Vineyards
Wine lovers will delight in this Cutchogue vineyard venue, located on the North Fork. There's gorgeous outdoor space for ceremonies, and the rustic-chic Tasting Room and tented courtyard are ideal for receptions—many couples even choose to host dessert in the barrel cellar. There's room for up to 200 guests here, and the reasonable costs and friendly staff win raves from couples.
Learn more about Pellegrini Vineyards »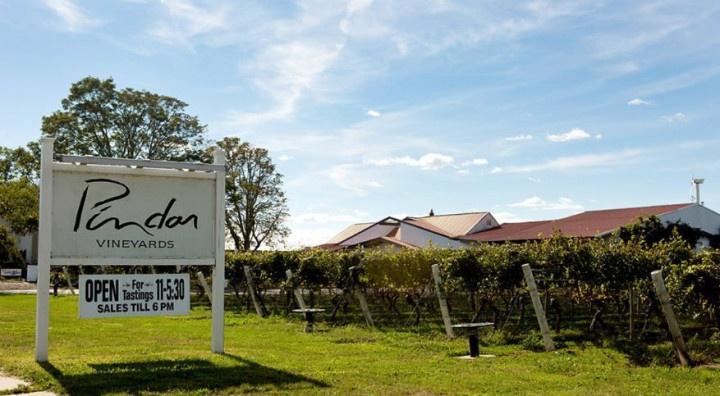 Pindar Vineyards
One of the largest vineyards on Long Island, this Peconic winery is also a lovely, family-run wedding venue. Larger weddings of up to 200 guests can be held in the Pavilion and outdoors or tented on the nearby fields, while smaller weddings can be hosted on the covered Wisteria Deck or indoor Lobby Gallery. This venue can also accommodate pre-wedding events, like rehearsal dinners, engagement parties, and showers.