How to Throw a Big (or Small) Vegas Wedding
Whether you're planning a massive bash or a more intimate affair, there are plenty of Las Vegas wedding venues to choose from.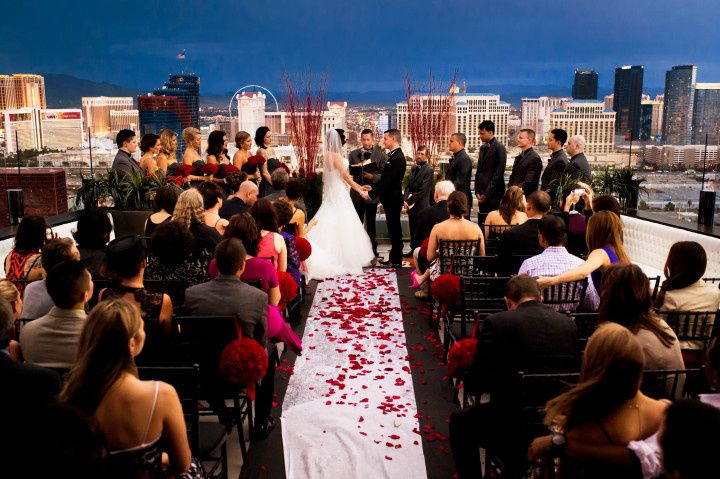 Sponsored by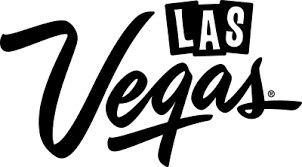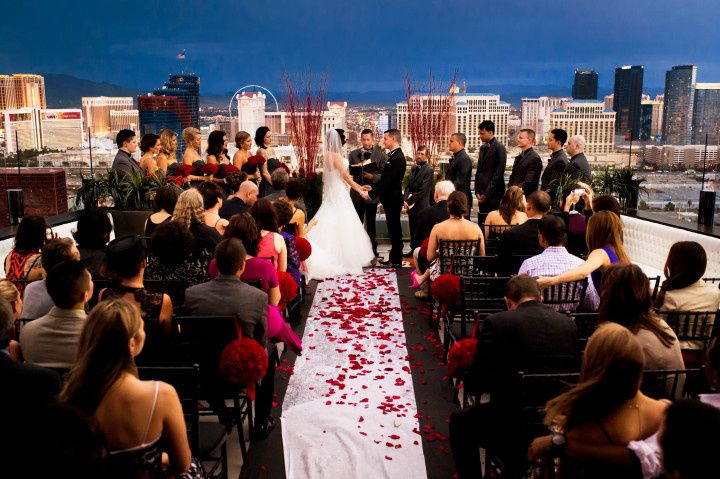 Photo: Chrisman Studios
Las Vegas is known as a hotspot for small weddings or elopements, but it actually can be an incredible destination for bigger weddings. Whether you're planning a small wedding with just a few guests (or none at all!) or a huge blowout with everyone you've ever met, Las Vegas is the perfect place.
Check out some of these venues to help you decide which type of Vegas wedding is right for you.
For Small Weddings (Under 100 Guests)
This venue is ideal for couples who desire the true "Vegas experience"—an intimate ceremony at a chapel on the Strip. If you want to bring a few friends, this venue can host up to 70 guests. Best of all, the venue offers several different spaces to choose from—including the Italian-inspired La Capella Chapel or the modern Magnolia Chapel.
What could be a more relaxed setting for a wedding than poolside at the luxe Palms Casino Resort? There are many other wedding settings to choose from at this resort, including the SkyVilla (located at the top of the Fantasy Tower and with an incredible view of the Strip), the sexy Ghostbar, and over-the-top Crib Suite.
Looking for an intimate venue with a side of history? The Little Church of the West is the only building on the Las Vegas Strip to be listed on the National Registry of Historic Places—it's also the oldest building on Las Vegas Boulevard! If you're interested in getting married elsewhere on the Strip—including underneath the famous "Welcome to Las Vegas" sign—these guys can help make it happen! Otherwise, the church itself can host up to 50 guests to celebrate with you.
For Medium-Sized Weddings (100-200 Guests)
Talk about a wedding spot with a view! The M Resort hosts wedding receptions in their brand-new rooftop venue Lux, which features views of the Strip and Las Vegas Valley. Host your ceremony in the pool area, where your aisle is a walkway between two of the luxurious pools.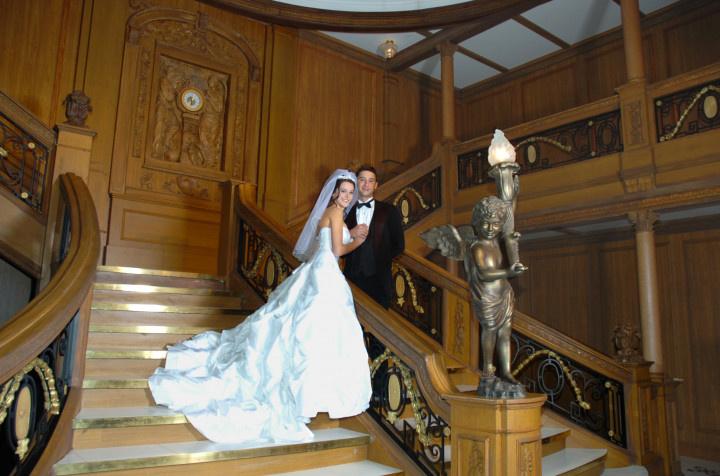 Photo: Luxor Wedding Chapel
This hotel has a variety of venues for every style. From traditional chapels to cool nightclubs to outdoor poolside patios—even a space that's a replica of the Grand Staircase of the RMS Titanic! You can also wed in front of the hotel's famous pyramid and sphinx for an unforgettable celebration that your guests will surely remember.
Canyon Gate Country Club
If you're having a wedding with a bigger guest count, you may want a more outdoor experience. A country club like Canyon Gate can provide you with an outdoor ceremony site (this one against the backdrop of Red Rock Canyon) and a grand ballroom for your reception. Plus, it's only about 20 minutes away from the Strip so your guests can have the best of both worlds. This venue can hold up to 190 guests.
For Big Weddings (Over 200 Guests)
Located in nearby Henderson, Nevada, this resort features a lakeside wedding venue with a capacity of 600 guests. Be sure to check out the Capella Di Amore—an above-water wedding chapel (yes, you read that right). There are several other wedding spaces to choose from, as well.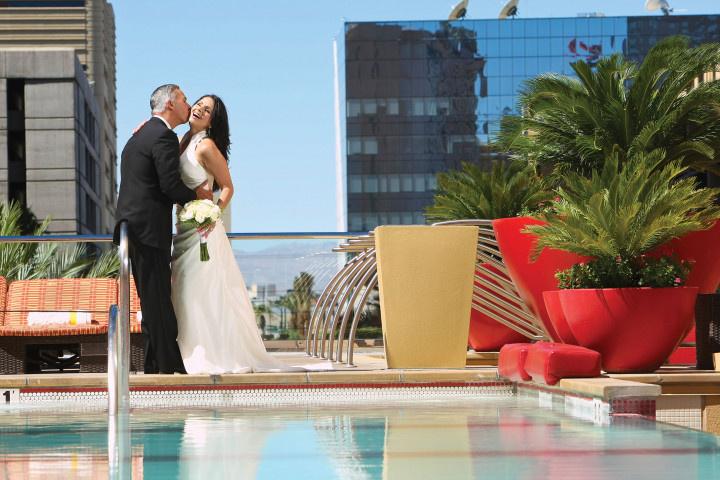 Photo: Golden Nugget Hotel & Casino
This Downtown venue has a "vintage Vegas" vibe that's totally fun. There are lots of package options to choose from, and both indoor and outdoor spaces for your big day. From the Gold Diggers Nightclub to The Tank Pool, there's a venue for every wedding style.
Emerald at Queensridge
A premier events center in the Queensridge community, this venue has a lovely courtyard for your ceremony and a gorgeously-appointed reception ballroom. This venue can host up to 350 guests for a larger wedding. And—bonus!—this venue has fabulous bridal and groom suites for all the getting-ready fun!