Whether you're shopping for gifts for his birthday, Father's Day, the holidays, or just because, we thought you might need some help with your search for the best gifts for a father-in-law. It's only natural to want to honor your own daddy-o on holidays and events, but once you're a two-some, you'll have a "bonus" dad to celebrate as well. That can be difficult though, since you may not know him quite as well as your own dad (who, by the way, can be difficult to shop for in his own right!).
Don't worry, we get it, and that's why we've rounded up some of our favorite gifts for a father-in-law, from the funny to the classic and just about everything in between.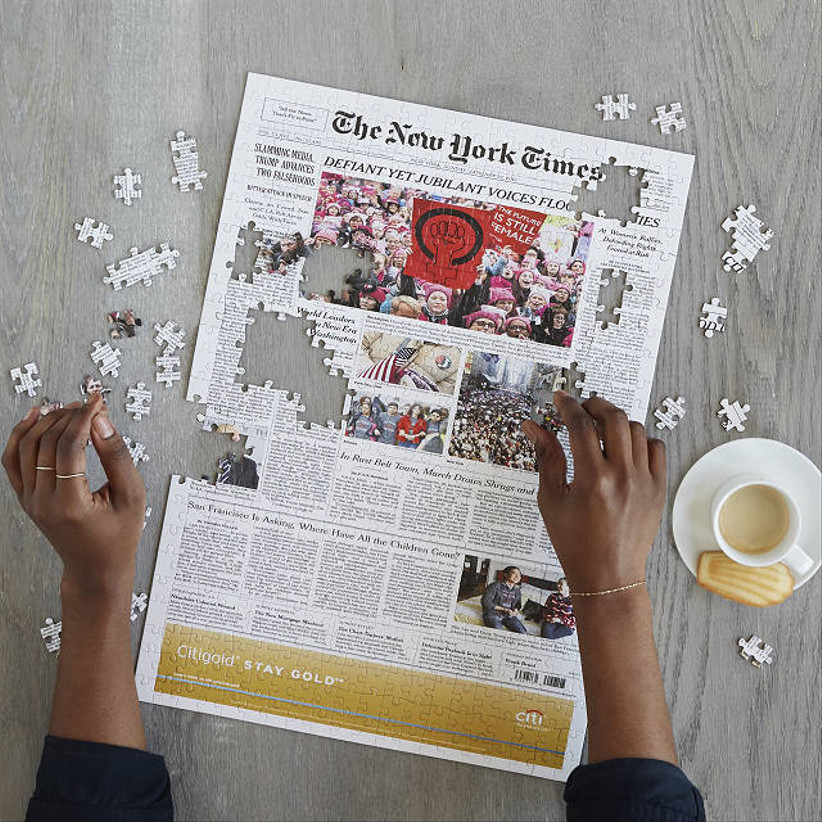 This unique gift idea for your father-in-law turns a New York Times cover into a 500-piece jigsaw puzzle. You can choose any date since 1851, from your father-in-law's birthdate to a significant historical event, to create this unique puzzle experience for your favorite father-in-law.
Uncommon Goods New York Times custom front page puzzle, $50, Uncommon Goods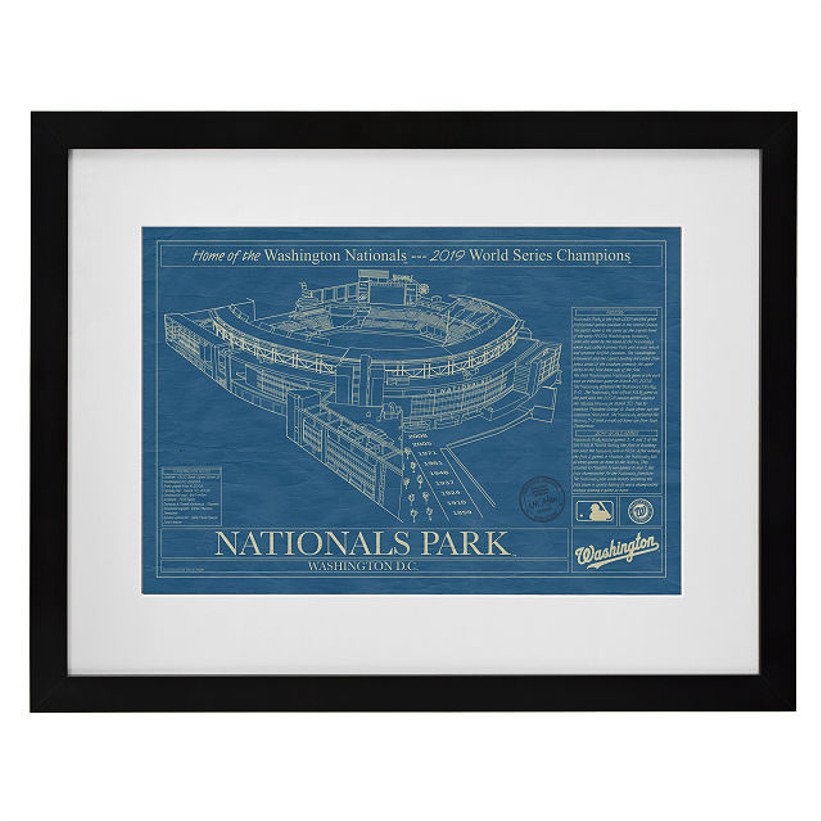 If your father-in-law is a sports fan, this vintage-style blueprint of his favorite stadium is the perfect gift. The blueprint comes already framed, making it an ideal piece of art to hang in his office or man cave.
Uncommon Goods baseball stadium blueprints, $185, Uncommon Goods
If your father-in-law likes to enjoy a cold one from time to time, he needs his own mug or glass that lets him know you're lucky to have him in your life. This one, available on a mug, pub glass or whiskey glass, is sweetly inscribed with "Best Bonus Dad Ever." Awww.
GudIdeaATX father-in-law beer glass, $13, Etsy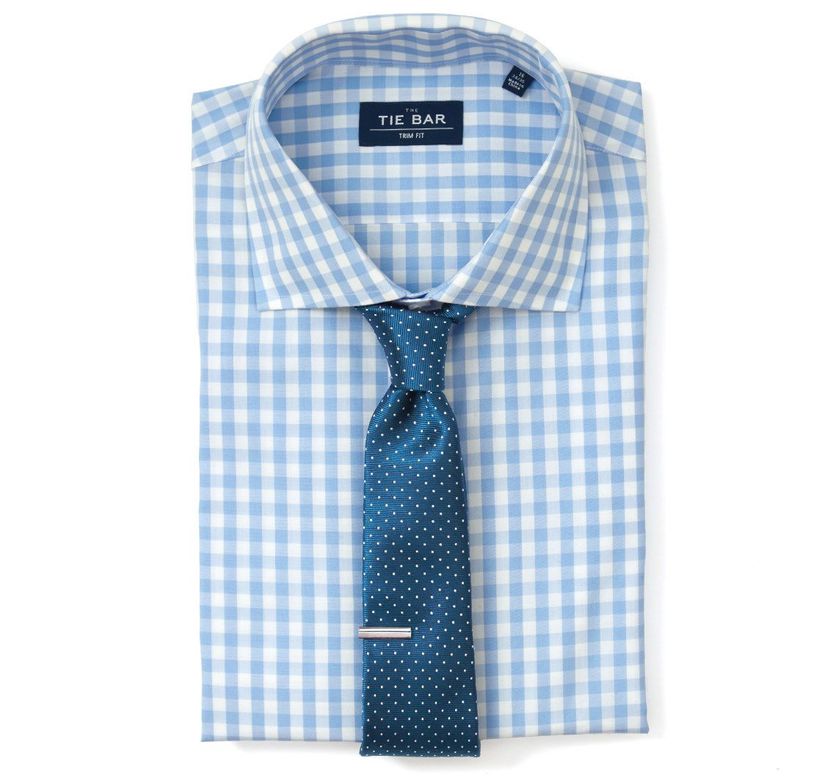 A crisp button-down is one of our favorite gift ideas for a father-in-law. It's a classic gift that's just right for pretty much any guy. We're loving this sky blue and white gingham shirt from Tie Bar. He can dress it down with jeans or khaki shorts, or pair it with slacks and a tie for a day at the office.
The Tie Bar sky blue classic gingham shirt, $55, The Tie Bar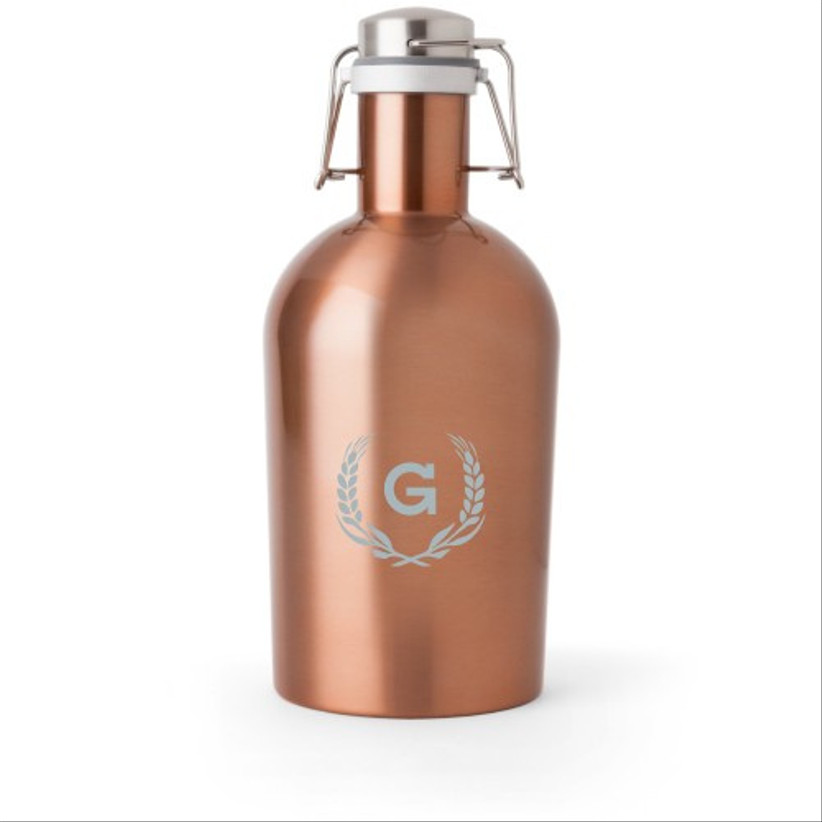 Craft brews are totally having their moment right now, so of course, every guy needs a growler to bring home his favorite brew. Why not opt for this one, courtesy of Shutterfly. It's a behemoth at 64 ounces, and comes in three finishes; stainless steel, trendy copper, and for the father-in-law who's looking for that masculine vibe, matte black. A monogram surrounded by an attractive wheat design adds a nice finishing touch.
Shutterfly wheat growler, $50, Shutterfly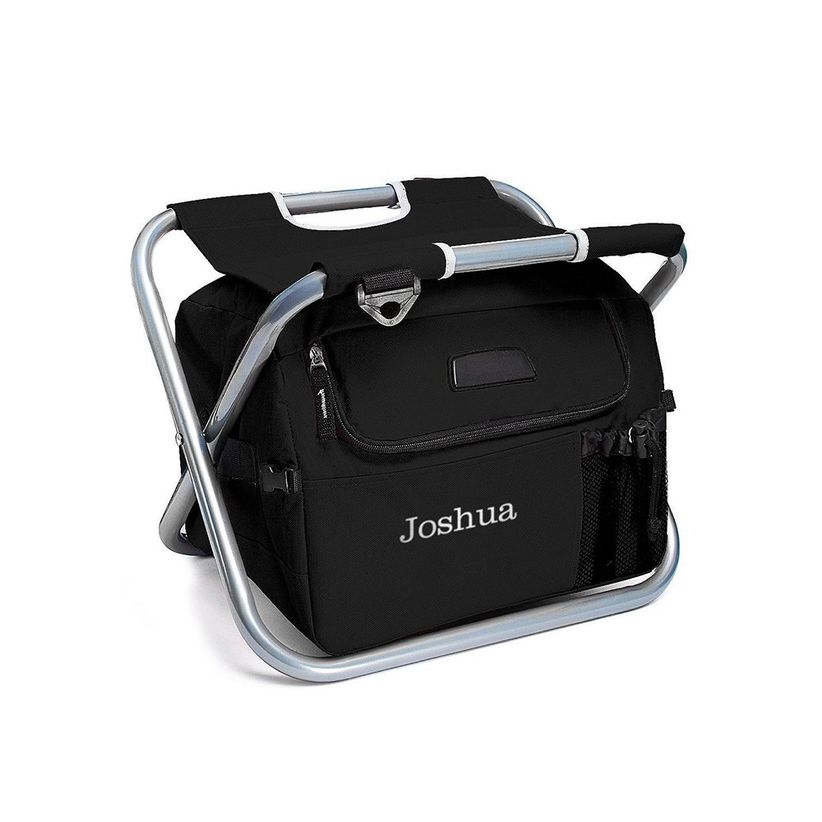 We love a gift for your father-in-law that does double duty. This cooler is perfect for toting beers to the big game, and it also serves as a chair so your father-in-law can kick back while enjoying his beverage of choice. This unique gift can be personalized with your father-in-law's name.
WeddingWire Shop folding cooler chair, $28, WeddingWire Shop
What guy wouldn't appreciate an awesome charcuterie platter? If you need a great gift idea for your father-in-law, we promise this one won't disappoint. This wood platter allows him to elevate any tailgate party or outdoor picnic with an ample cutting surface and a unique pull-out drawer that provides storage for cutlery. A cut-out along the edge of the tray is the perfect place for crackers.
Bambusi slide out charcuterie platter, $55, Amazon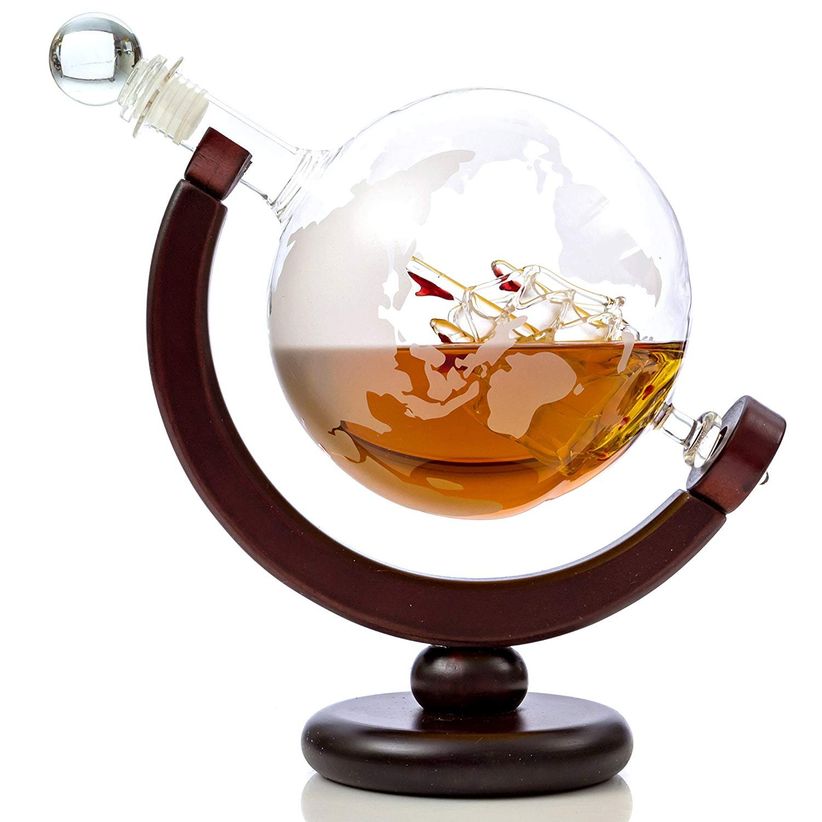 We couldn't resist adding another whiskey gift to our list when we saw this gorgeous globe decanter. It's crafted from hand-blown glass etched with a world map, resting on a handsome dark wooden frame. So if you're searching for gifts for your father-in-law, this would make the perfect addition to his desk.
Kemstood whiskey globe decanter, $40, Amazon
A nice dopp kit is a safe bet if you're looking for gift ideas for your father-in-law who loves to travel. And this one is a standout: it's handcrafted from real buffalo leather and weathered to a rugged finish he'll appreciate. A sizable interior provides plenty of room for everything he needs, while an outer zip pocket is handy for smaller essentials.
Kolmac genuine buffalo leather toiletry bag, $35, Amazon
Maybe your father-in-law is a total grill master (or thinks he is one, anyway!). This personalized spatula is sure to be a welcome addition to his BBQ tool set. Not only can the handle be (affordably!) personalized, an image of a golfer is laser cut into the stainless steel. Oh, and it even has a built-in bottle opener in case your dad likes to crack open a cold one while grilling.
WeddingWire Shop BBQ grill spatula, $20, WeddingWire Shop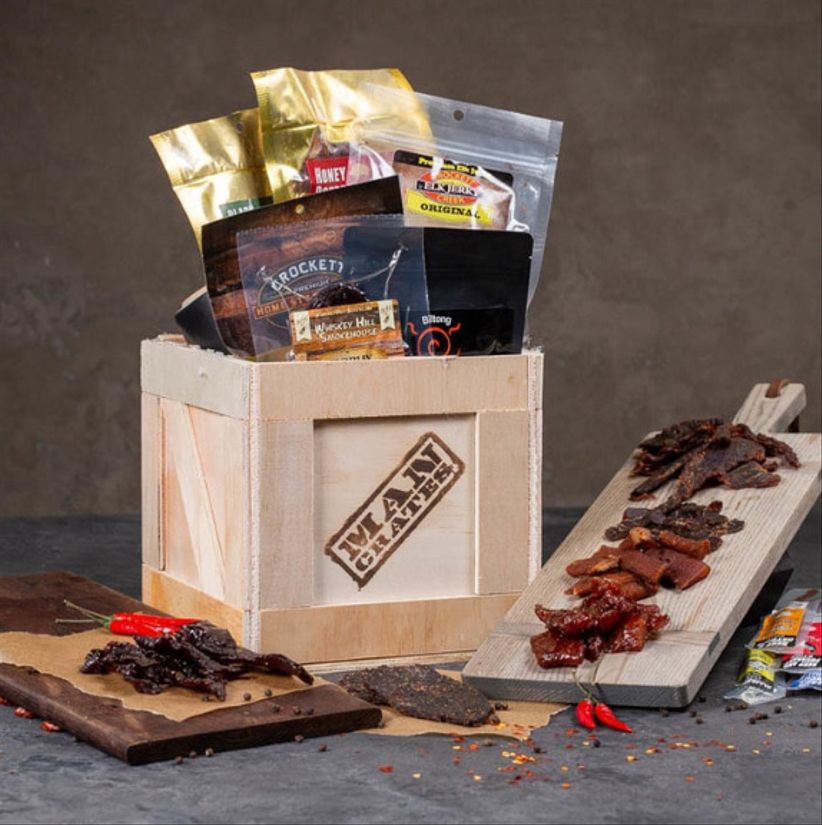 Is there a better gift for guys than meat? We don't think so! That's why we've included this premium jerky crate from Man Crates on our list of the best gift ideas for a father-in-law. It arrives in a real wooden crate with a handy crowbar to pry it open. It's a fun way for him to get to all that smoked goodness inside–the crate is filled to the brim with meats from all over the world. Jerkies like wild boar, elk, alligator and pheasant will keep him coming back for more.
Man Crates exotic meats crate, $110, Man Crates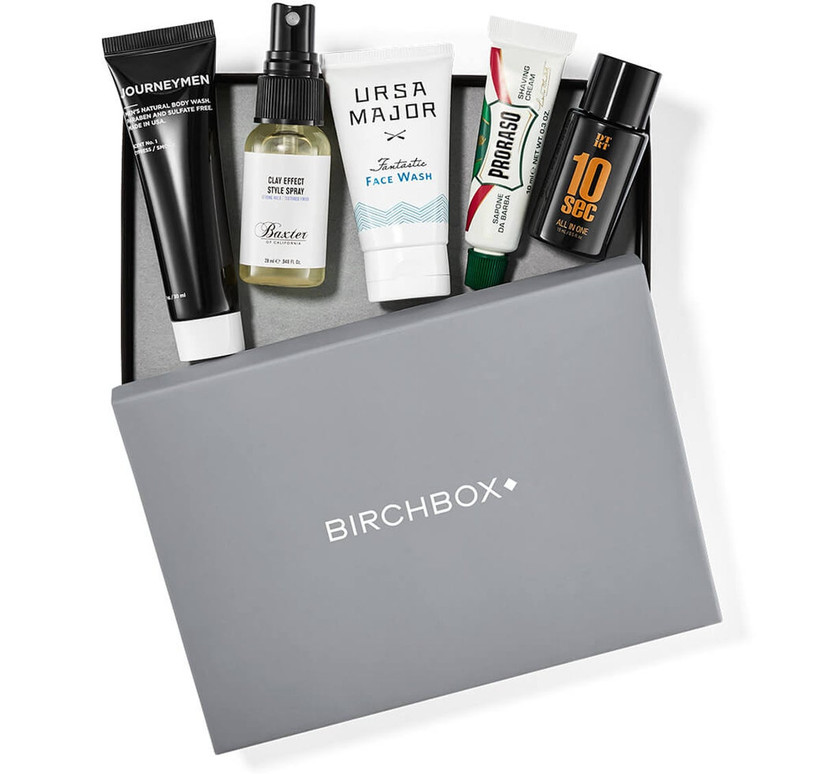 If you're searching for the perfect gift ideas for a father-in-law who loves new grooming products, you've got to snag him a subscription to BirchBox Men. For just $10 per month, you can give him the gift of five sample-sized products from some of the top men's grooming brands available today.
Birchbox monthly plan, price varies with subscription, Birchbox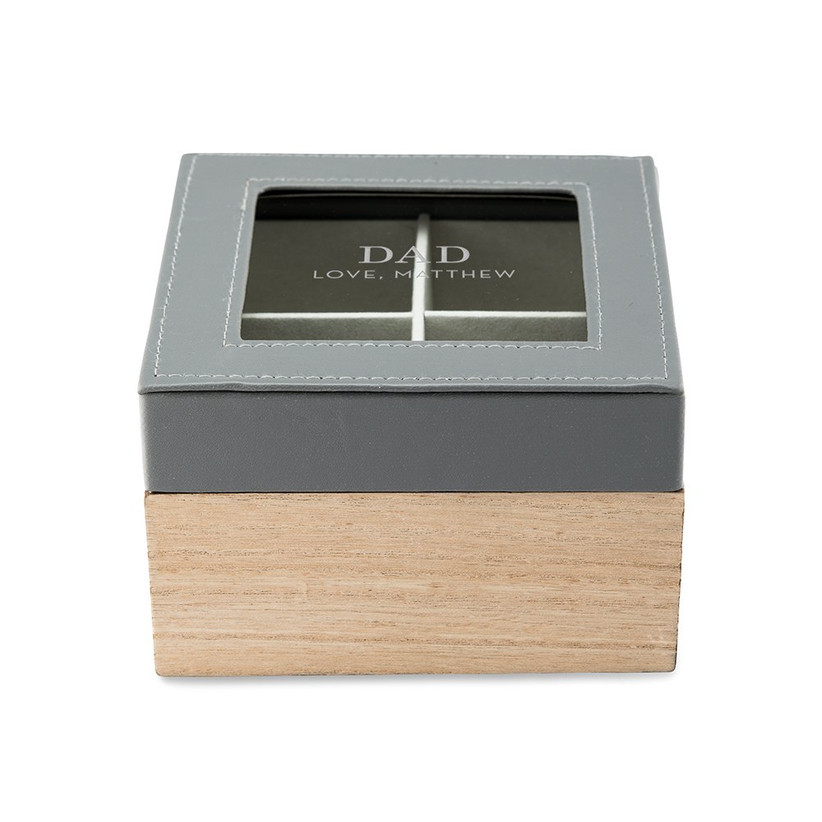 This keepsake box will help dad stay organized. He can use the box for collar stays, tie clips, cufflinks, or any other little treasures he doesn't want to lose. We love how this gift for your father-in-law can be personalized—and quite affordably, too.
WeddingWire Shop keepsake box, $20, WeddingWire Shop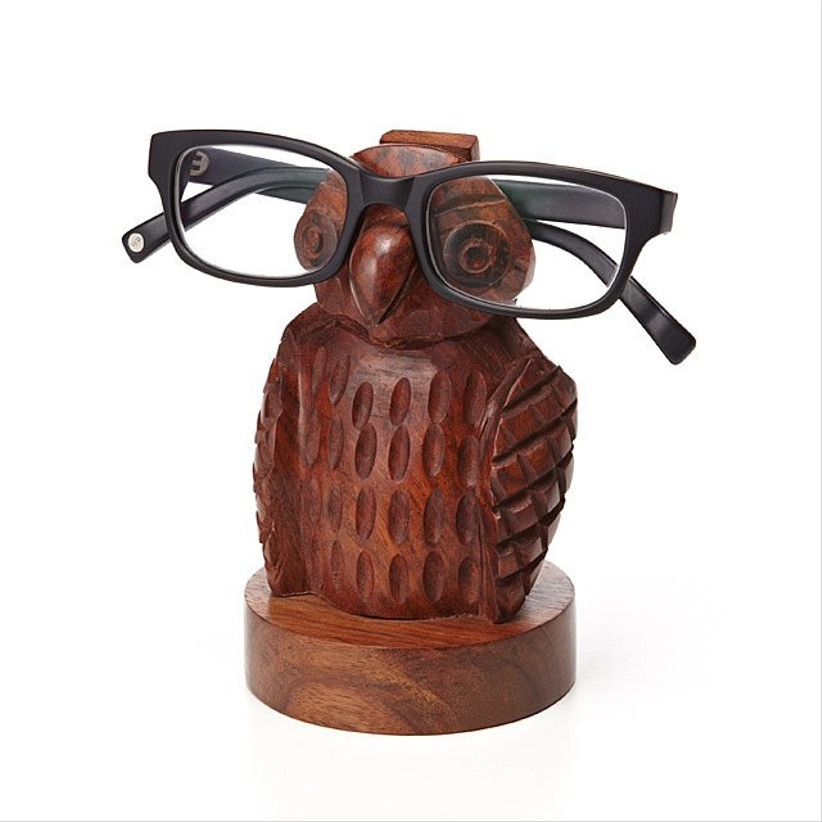 If your father-in-law is a glasses wearer and always seems to be misplacing his specs, this wooden owl-shaped glasses holder will ensure he never loses his eyewear again. It will be the perfect addition to his nightstand, and definitely a gift that will be greatly appreciated.
Uncommon Goods owl eyeglasses holder, $24, Uncommon Goods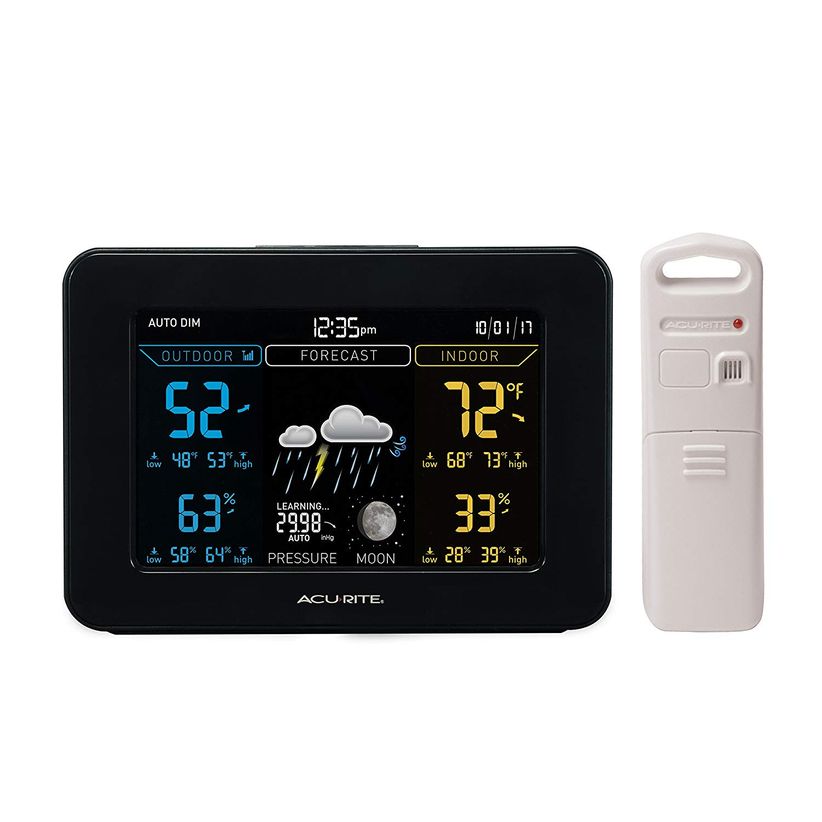 For the father-in-law who loves tech gear is this handy in-home weather forecasting station. A small outdoor adapter feeds data to the unit, which then displays the weather conditions, high and low temp and humidity level on a color screen. He'll never have to guess the weather before heading out for the day when he keeps this on his counter.
AcuRite Weather Station, $55, Amazon
A great pair of noise-cancelling headphones has so many uses: on trips, while falling asleep, when the grandkids come over...just saying. So if you're trying to come up with gift ideas for your father in law, these Bose headphones should definitely be on your list. These premium headphones are wireless, so he won't have to worry about getting tangled up in cords, and are surrounded by ample cushioning around the ears for a comfortable fit.
Bose noise-cancelling headphones, $350, Nordstrom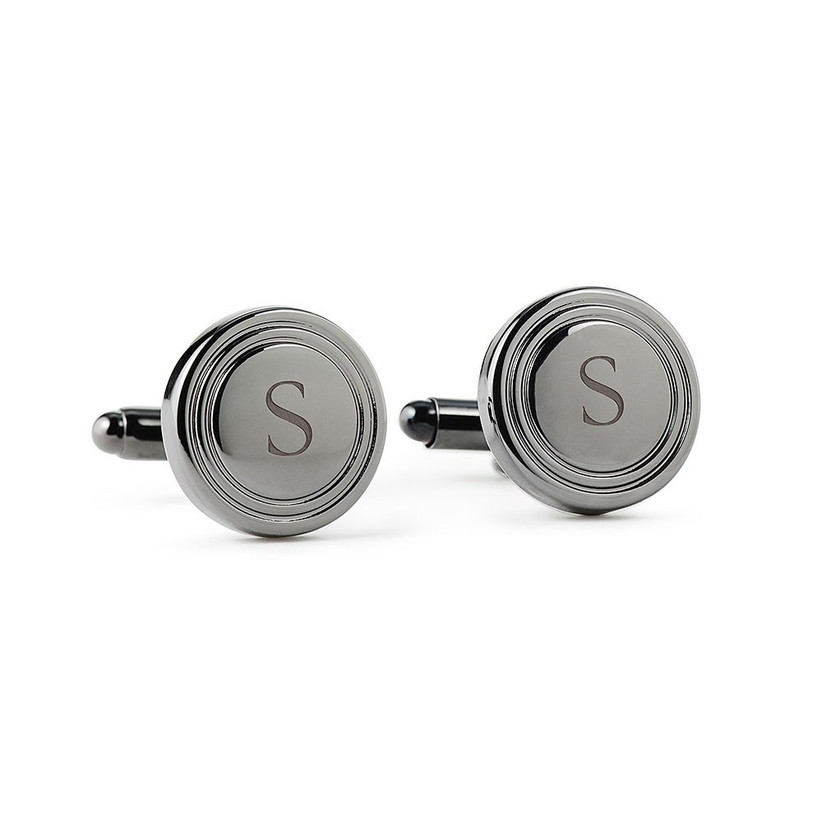 Rugged and handsome while at the same time elegant and refined are these Ted Baker cufflinks from Nordstrom. They'd make a great wedding gift for a father in law, but they're also the perfect little token of appreciation if you're looking for gifts for a father-in-law, or even a great option for a birthday. These classic circular cufflinks can be personalized with your FIL's initials for an extra-special touch.
WeddingWire Shop round gunmetal cufflinks, $16, WeddingWire Shop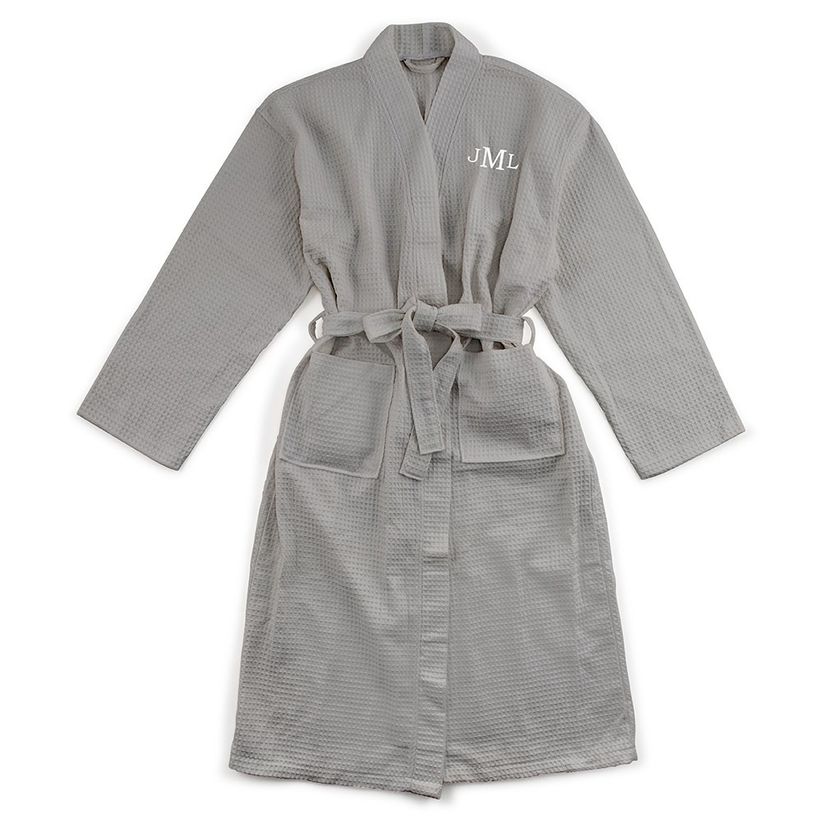 A robe is an ideal gift for the father-in-law who can be a bit stressed out. This comfortable waffle robe will help your father-in-law relax after a long day—and we love how it can be monogrammed with his initials.
WeddingWIre Shop men's robe, $30, WeddingWire Shop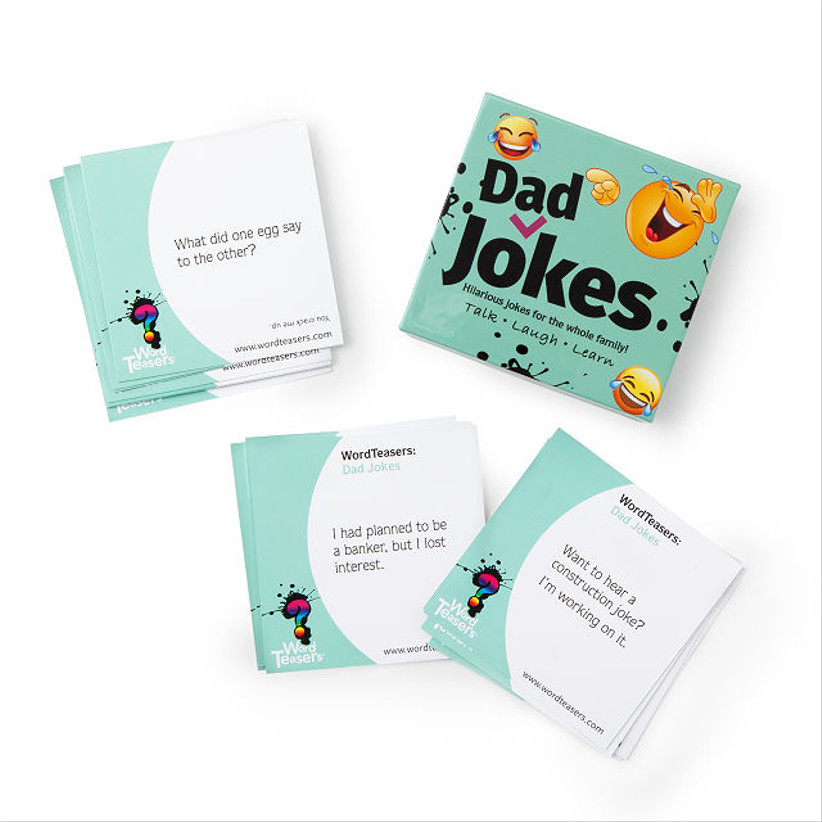 Does Dad love a good pun? Then this box of silly "dad jokes" will make the perfect gift for your father-in-law. You'll love hearing your father-in-law's new material at your next family dinner.
Uncommon Goods word teasers dad jokes, $15, Uncommon Goods
Got a father-in-law who loves to travel the world? Gift him this leather passport holder from Tumi. It's got a place for his passport, along with eight other card inserts and a place for paper money, too. It's everything he needs on his next international adventure.
Tumi Alpha passport case, $115, Nordstrom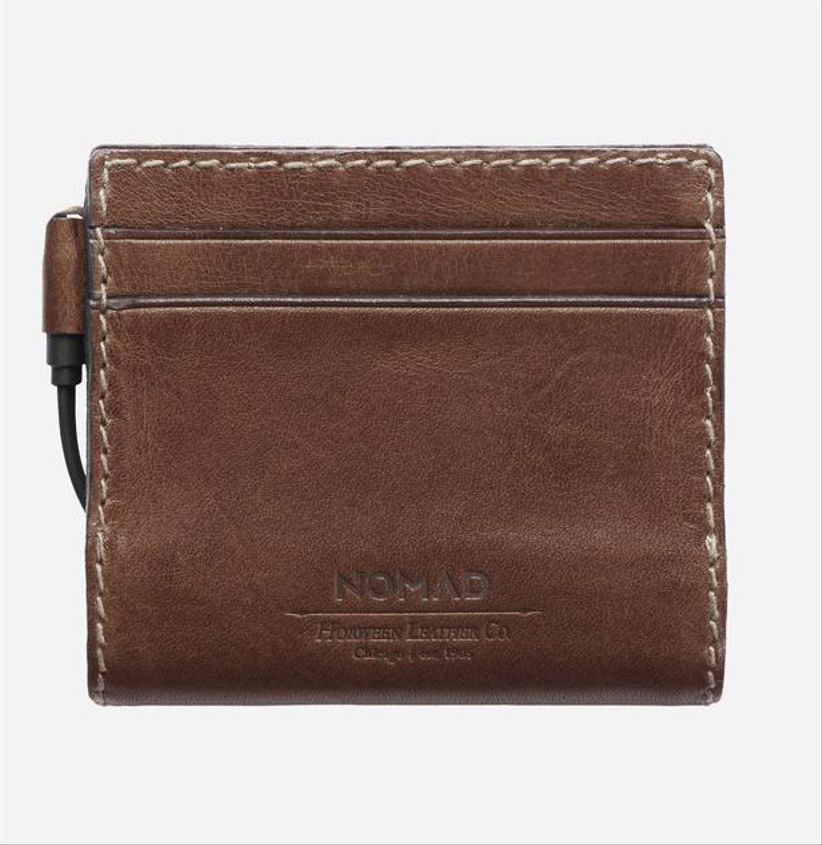 The two things everyone carries today are a phone and a wallet. So why not gift your father-in-law this charging wallet so one of these go-to accessories can keep the other one up and running? Whether he's taking important calls, listening to a podcast, or simply loves to have his tunes handy, we can guarantee your father in law will get plenty of use out of this wallet.
Nomad slim charging wallet, $80, Amazon
Every father-in-law enjoys a casual day every once in awhile! Now, he can relax in style when you gift him the Topman casual pullover hoodie from Nordstrom. This soft navy hoodie is super cozy, but the slim fit prevents a slouchy look. The cotton blend allows this pullover to feel warm but not restrictive.
Topman hoodie, $45, Nordstrom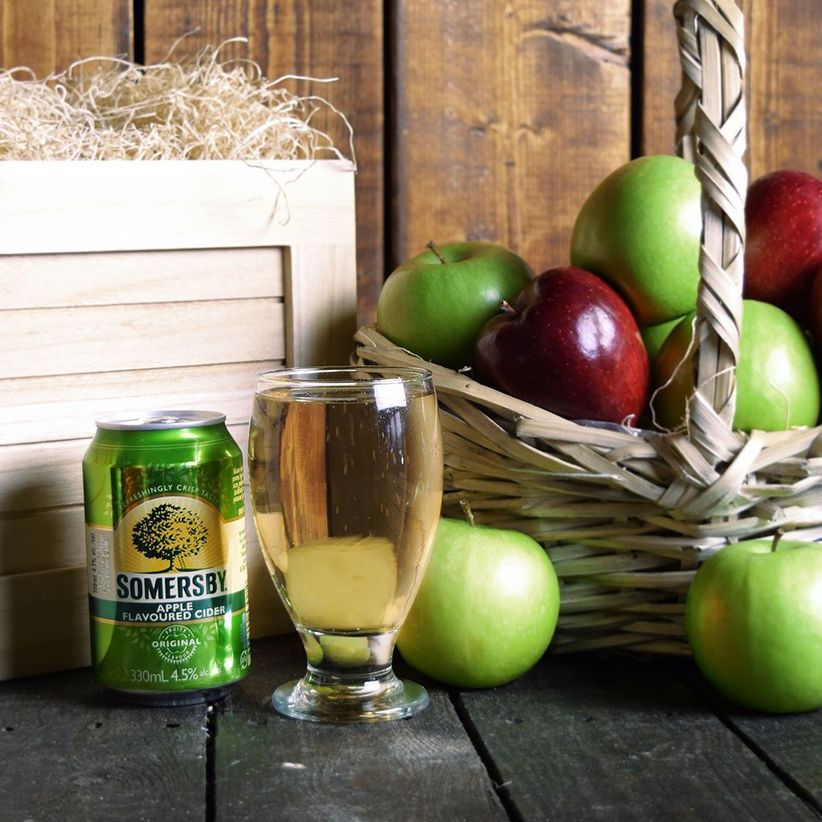 And speaking of subscriptions, one of our favorite gift ideas for a father-in-law is Brocrates. This unique service allows your special father in law to enjoy a monthly beer or cider subscription that comes right to his front door. What could be better? Choose from 4 bottles, or opt for six,12 or even 24. Tons of add-ons like chocolate, balloons, wine or regular beer allow you to customize a gift that speaks to his favorite things.
BroCrates cider beer subscription, price varies, Brocrates
We love this gift for a father-in-law who is a total history buff—a pair of rocks glasses printed with script from the U.S. Constitution and Declaration of Independence. Perfect for the Dad who likes to enjoy a drink while watching his news channel of choice.
Uncommon Goods Constitution and Declaration glasses, $15 each, Uncommon Goods
Disclosure: This post contains affiliate links, some of which may be sponsored by paying vendors.