Everything You Need to Throw a Friends-Themed Bachelorette Party
Found your lobster? Here's how to plan the ultimate Friends-themed bachelorette party, with everything from swag to decor and more.
We have included third party products to help you navigate and enjoy life's biggest moments. Purchases made through links on this page may earn us a commission.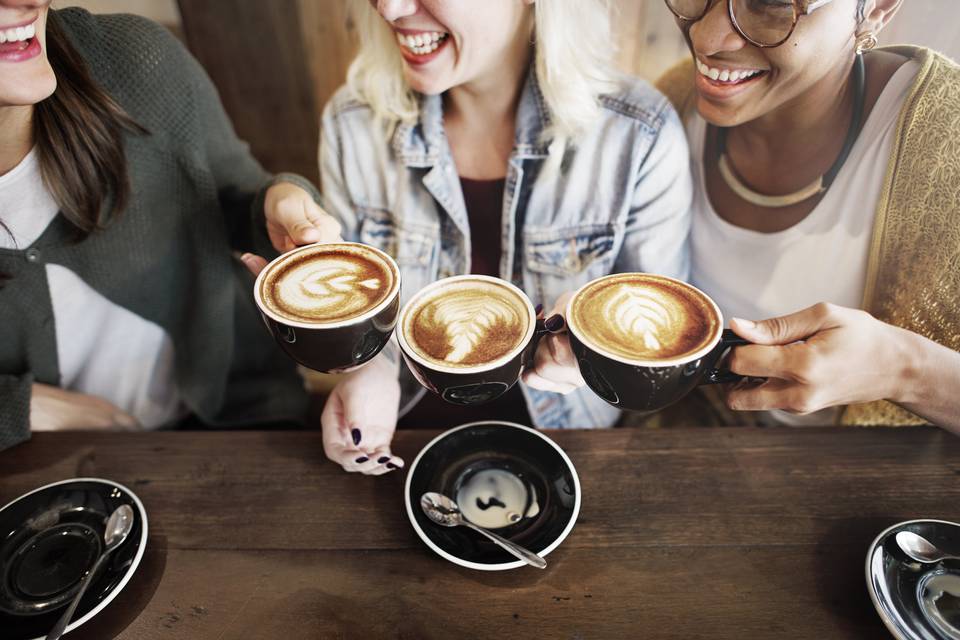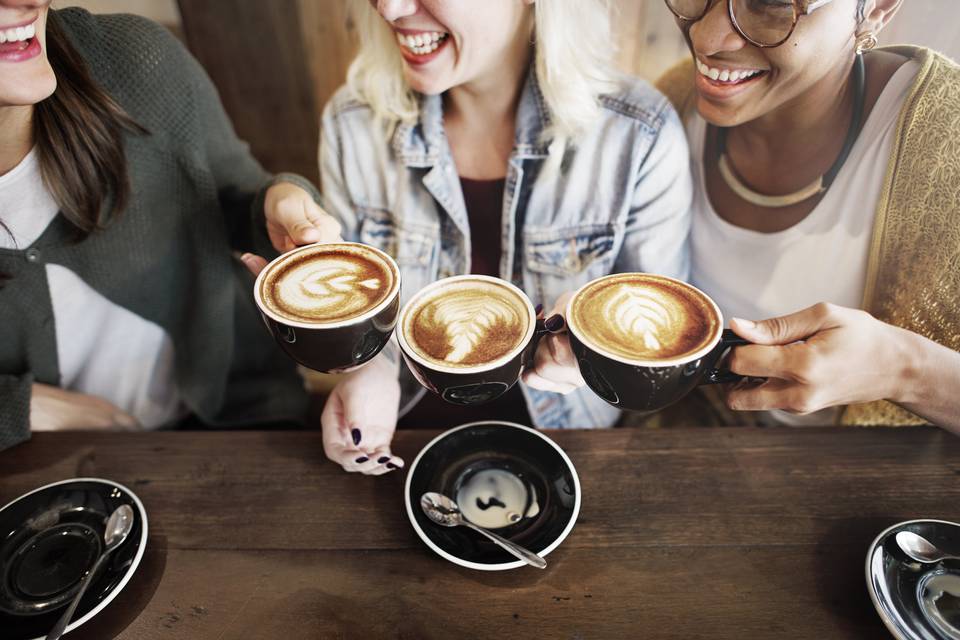 Engaged? Looks like you've found your lobster! And if you know what that means, you're probably a fan of the hit '90's sitcom, Friends. And why not? It's got to be one of the funniest shows of all time. If you can't get enough of the Central Perk crew, why not consider a Friends-themed bachelorette party? There's so much you can do with this fun theme! We're here to make your Friends-themed bash the best ever with our round-up of decorations, t-shirts and other swag that would make even Rachel jealous.
Check out the very best decor, favors, and more for your Friends-themed bachelorette party.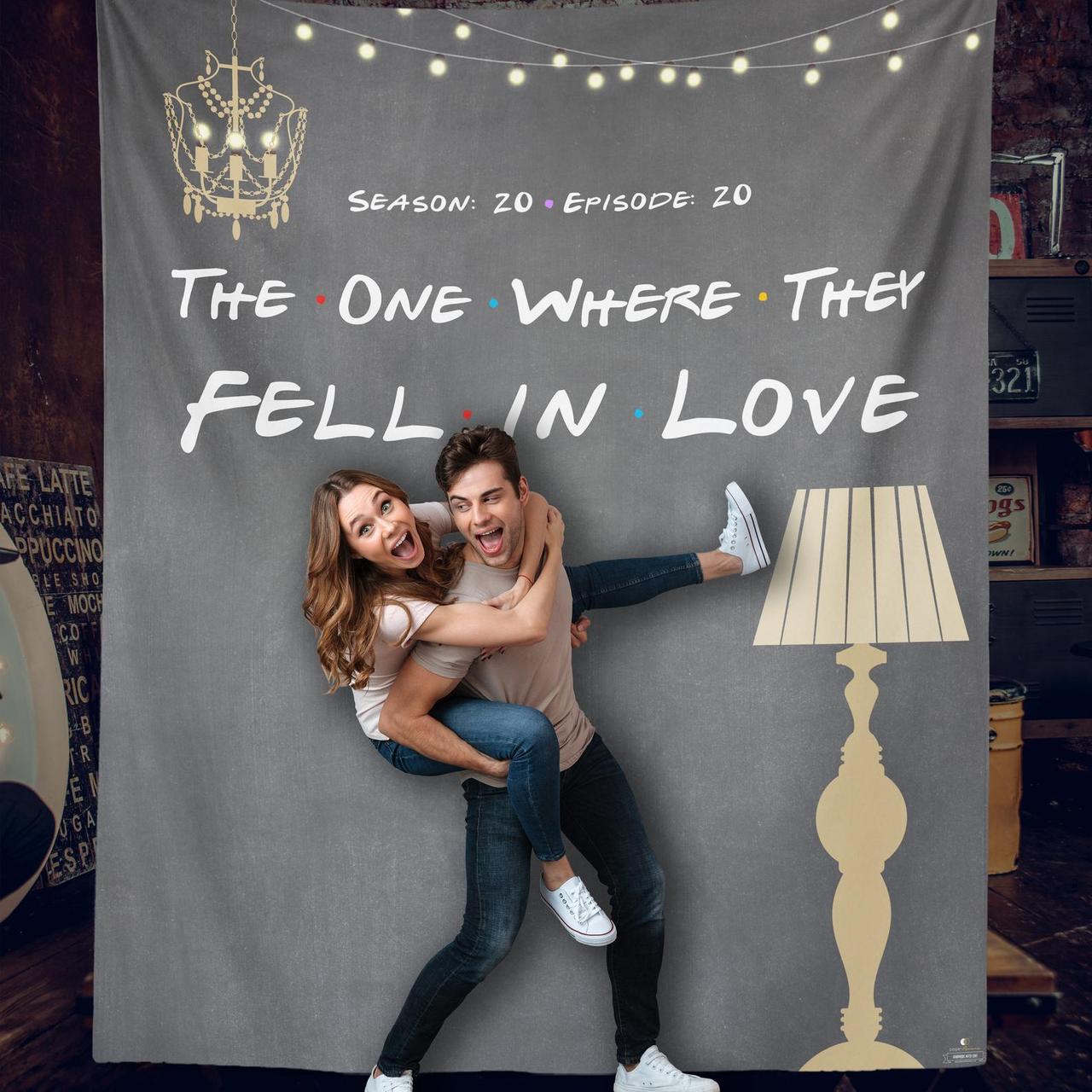 This dramatic grey background that proclaims, "The One Where They Fell in Love" in the characteristic Friends font is a must-have for any Friends-themed bachelorette party. Get plenty of snaps in front of it and create an album to look back on as the years pass.
Paper Ramma Friends theme engagement backdrop, $65, Etsy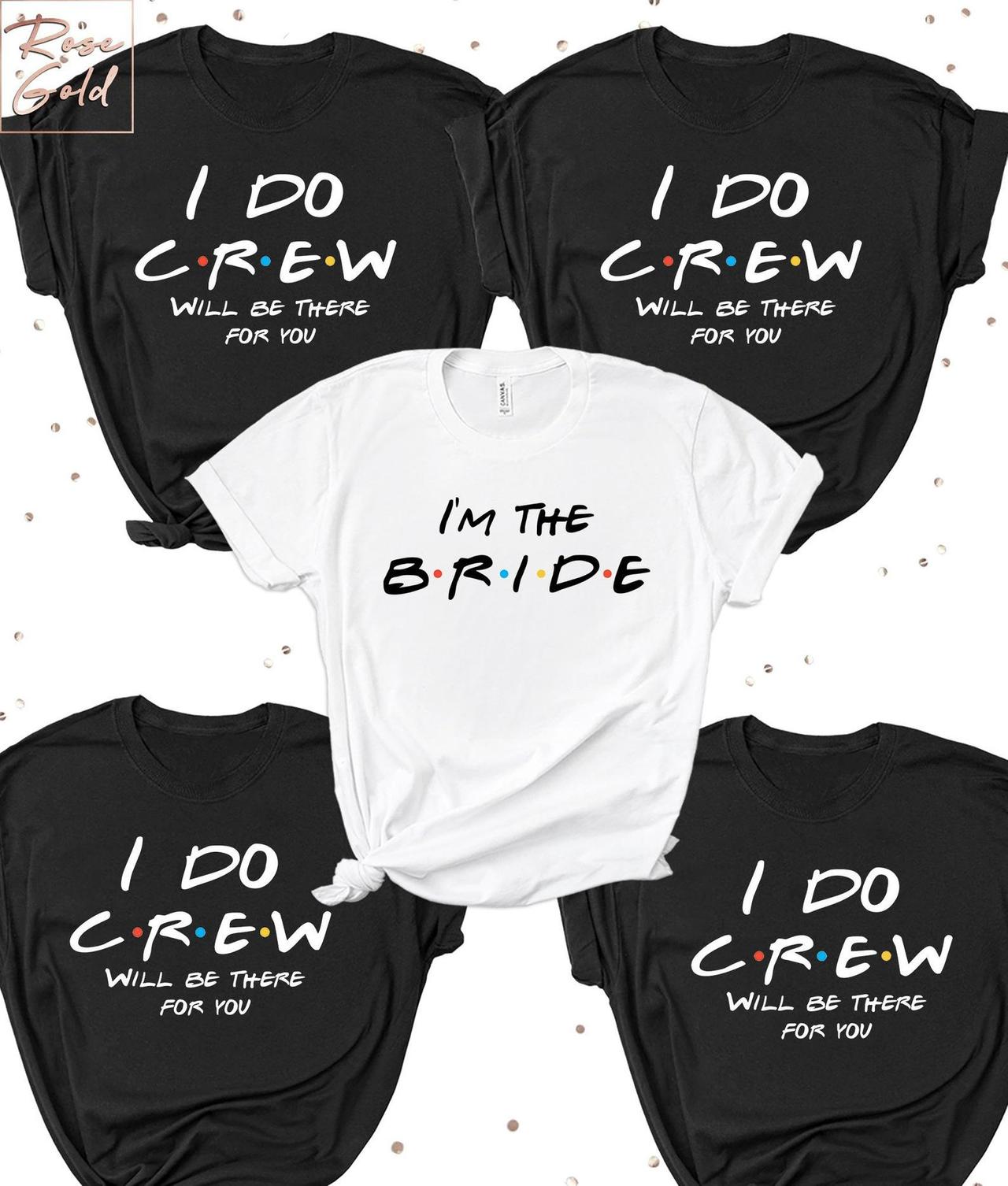 Hit the town with your I Do crew in these adorable Friends-themed bachelorette party t-shirts. Your crew will be decked out in black while you'll stand out in the white, "I'm the Bride" version.
Rose Gold London I Do Crew t-shirts, $16 each, Etsy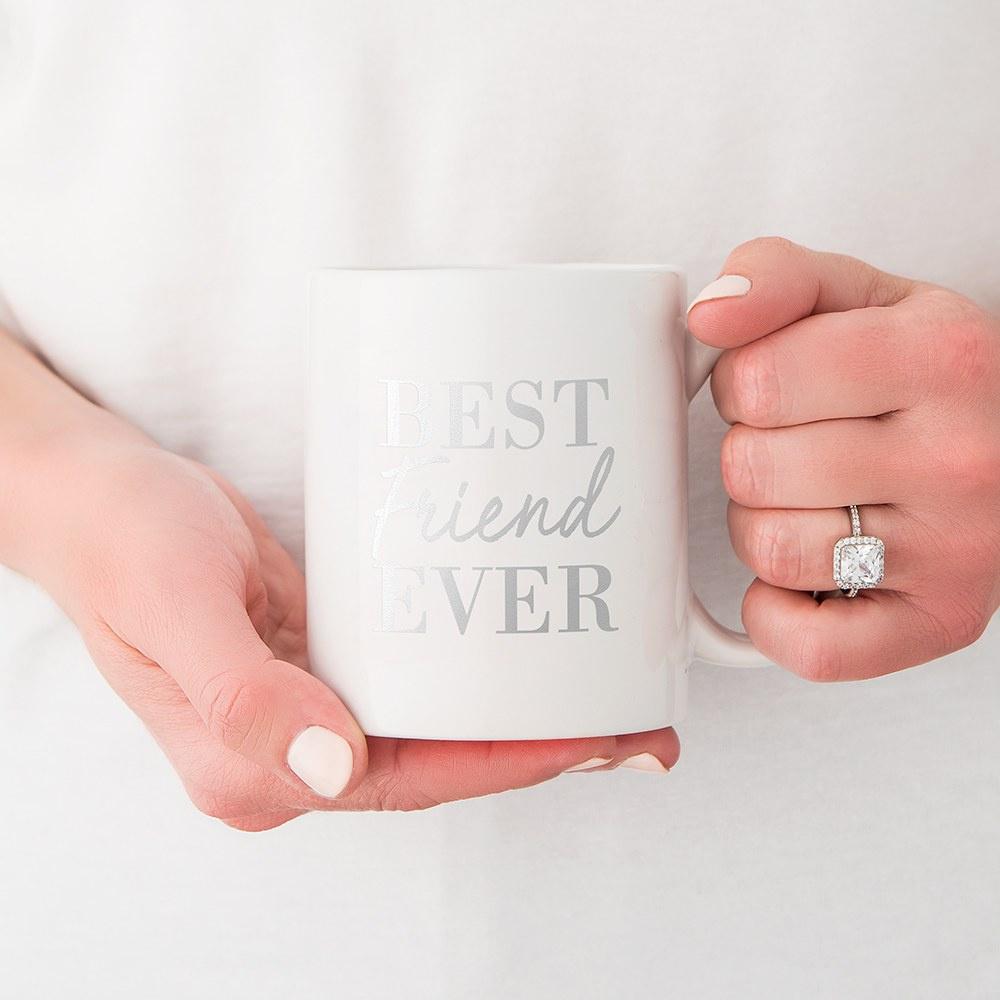 So, you're making the show Friends the central theme of your bash. That doesn't mean everything has to be directly related to the show. Why not gift your girls this "best friend ever" mug? It's a nod to the theme while still having that timeless appeal, allowing them to use it for years to come. Not like the show ever goes out of style, or anything.
WeddingWire Shop personalized coffee mug best friend ever, $12, WeddingWire Shop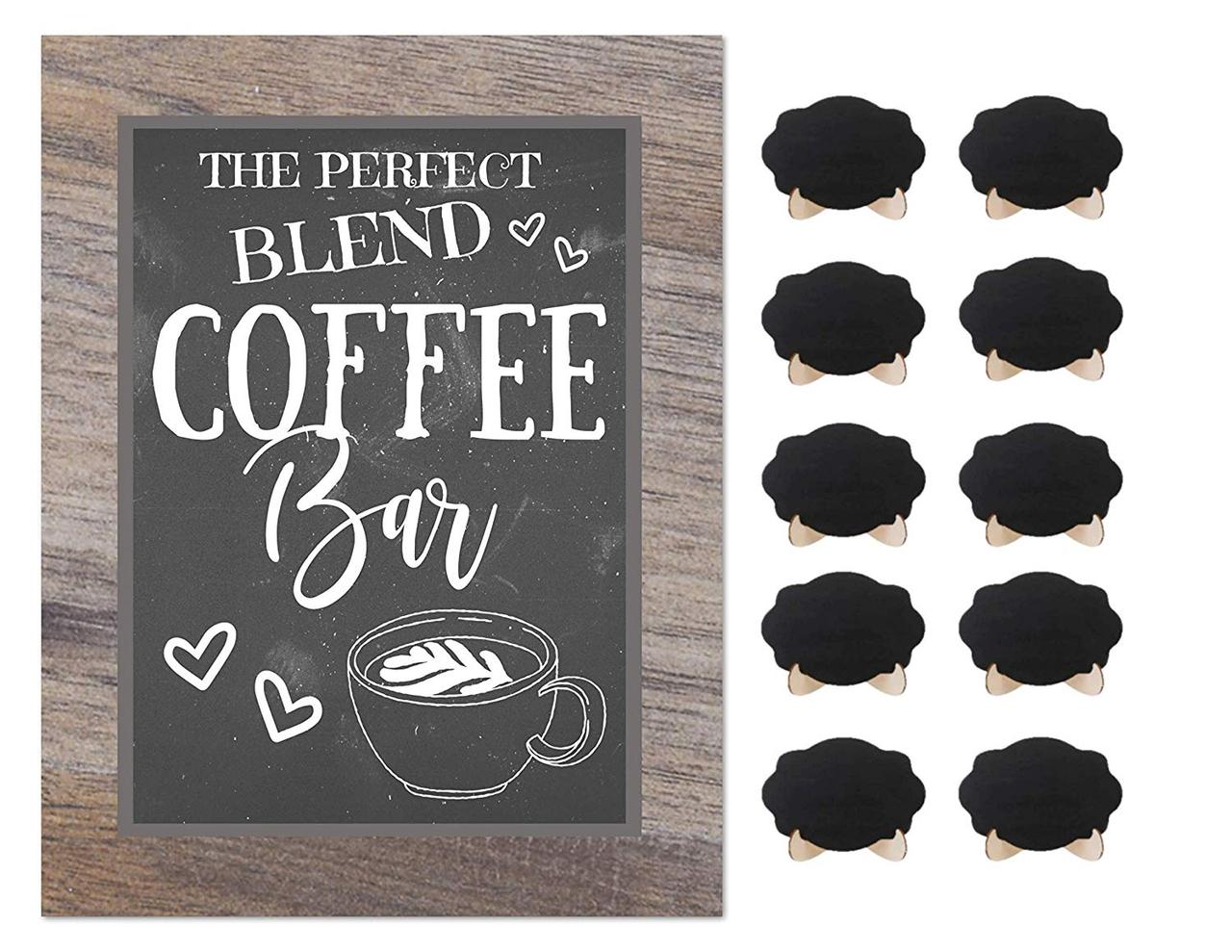 If there's a central theme to the show Friends, it's coffee! So make the must-have beverage central to your Friends-themed bachelorette party with this rustic coffee sign. With ten mini chalkboards that can double as table assignments, signs for the food table or funny phrases from the show, this set is a perfect addition to your bash.
Happy House Merchandise coffee bar rustic chalkboard sign, $15, Amazon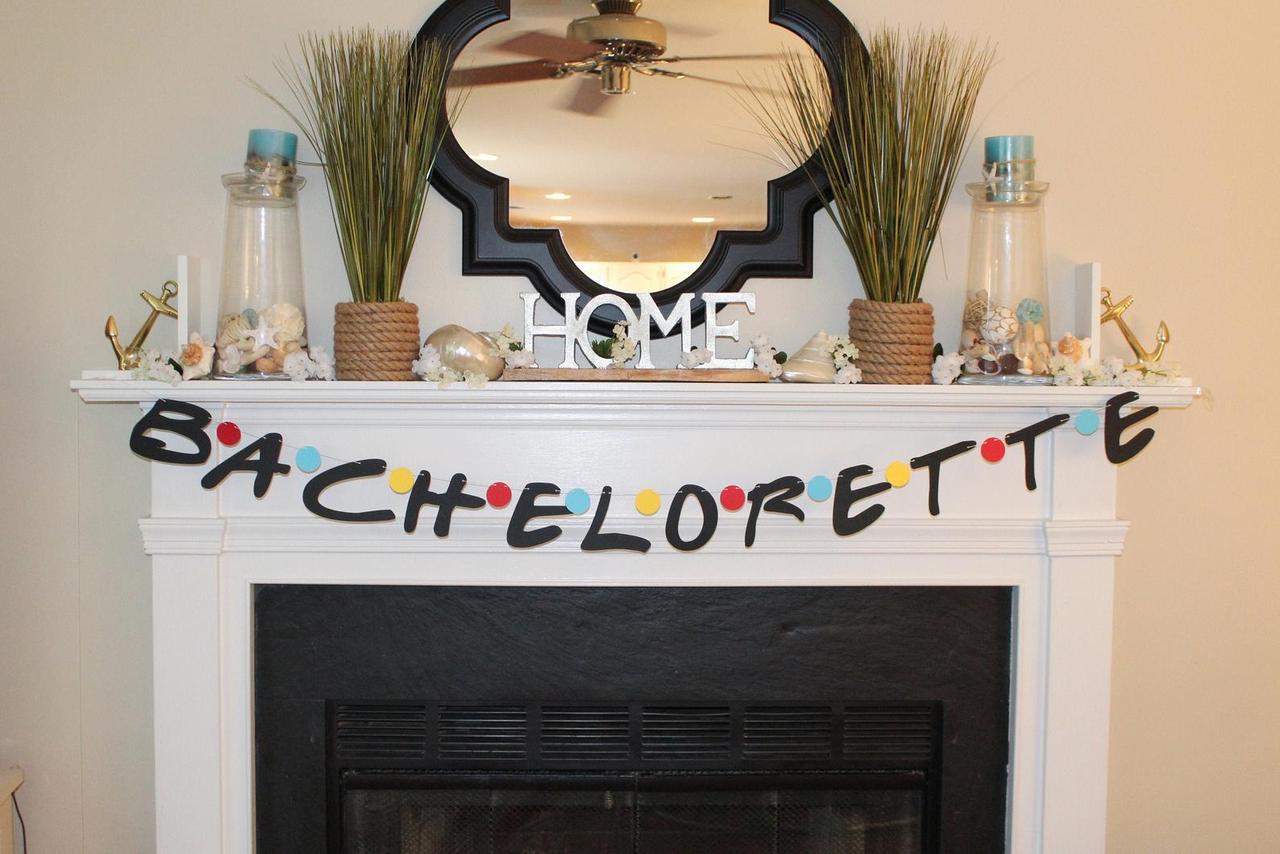 A great banner is a key piece of party decor for any festive gathering, and this bachelorette banner is no exception. Crafted using the iconic Friends font and strung together with whimsical blue, red and yellow dots, it's the perfect finishing touch for your get-together.
Crafty Curls Shop bachelorette banner, $25, Etsy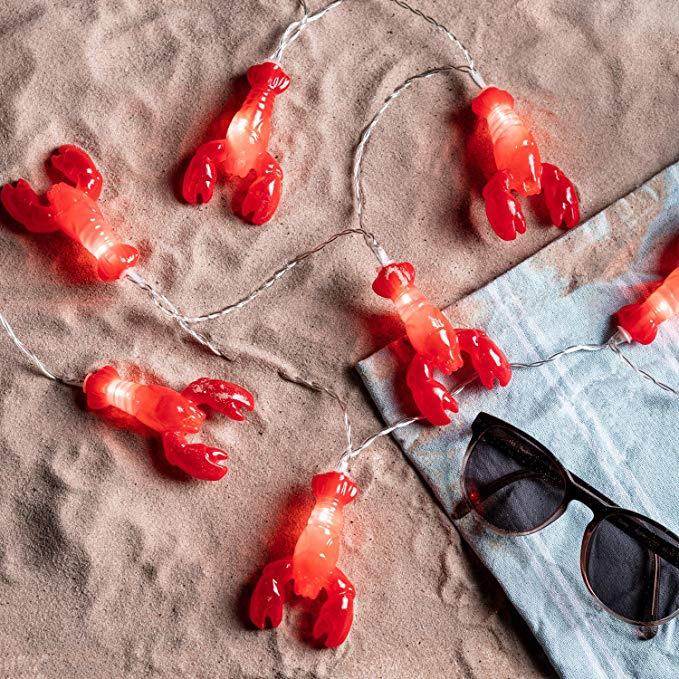 In our opinion, these lobster string lights need no explanation. After all, any hard-core Friends fan will totally get it. You've found your lobster, now switch these lights on and get the party started.
Lights4Fun lobster battery-operated indoor string lights, $15, Amazon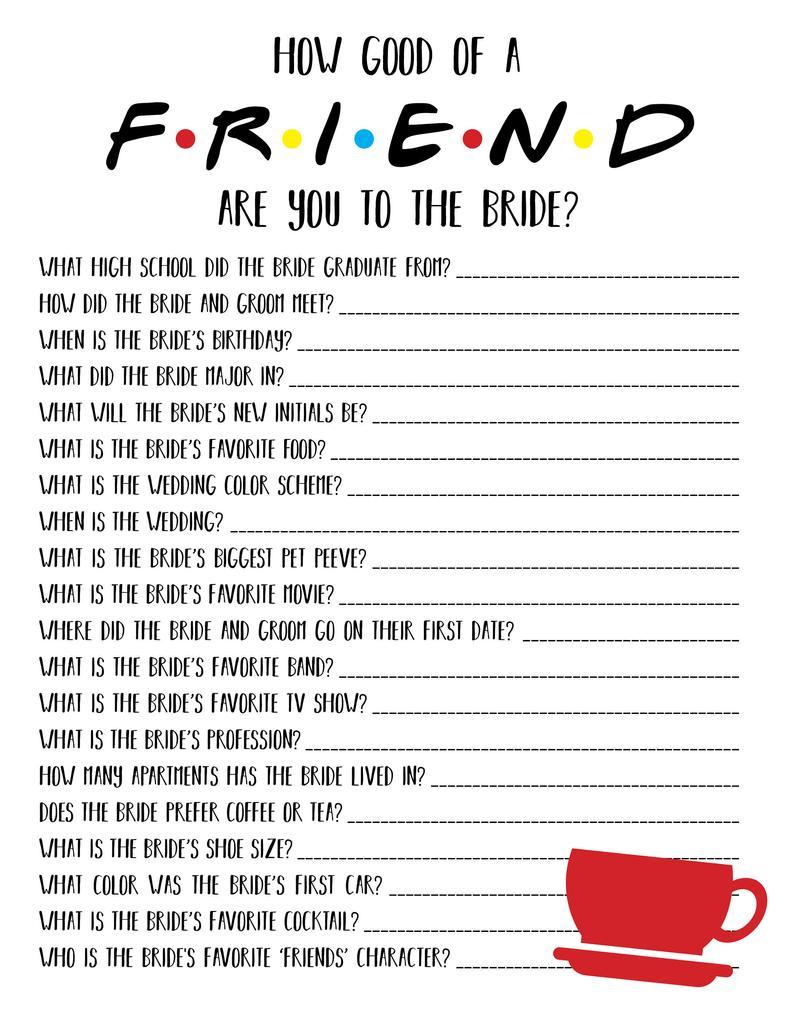 No bachelorette party is complete without a couple of fun games. And we love this clever Friends-themed game from Etsy shop Adorably Abbie. How well do your girls know you? Find out when you incorporate this fun game into your evening.
Adorably Abbie Friends bridal shower/bachelorette party game, $5, Etsy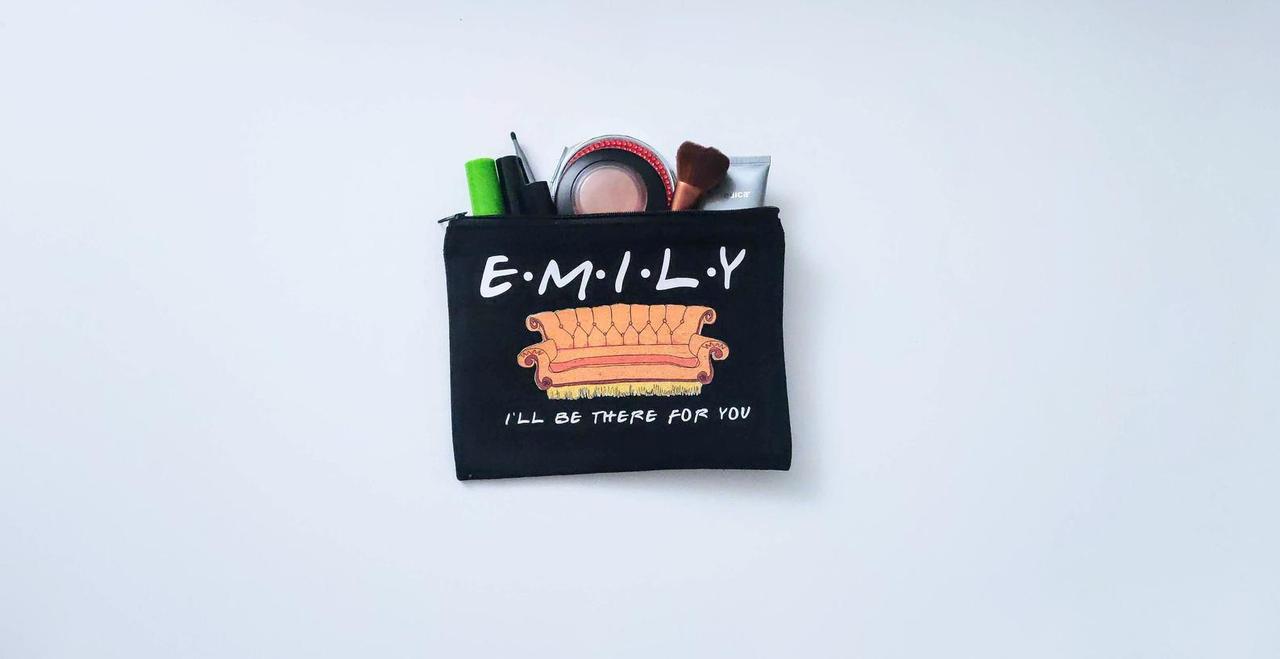 Your crew of gals has been there for you through thick and thin, just like the song says. And if you'll be having a Friends-themed bachelorette party, you can keep with the theme when expressing your gratitude with these adorable Friends-themed makeup bags. They're made of black canvas with tons of different color options for the text.
Pretty in Pate Friends inspired make-up pouches, $9, Etsy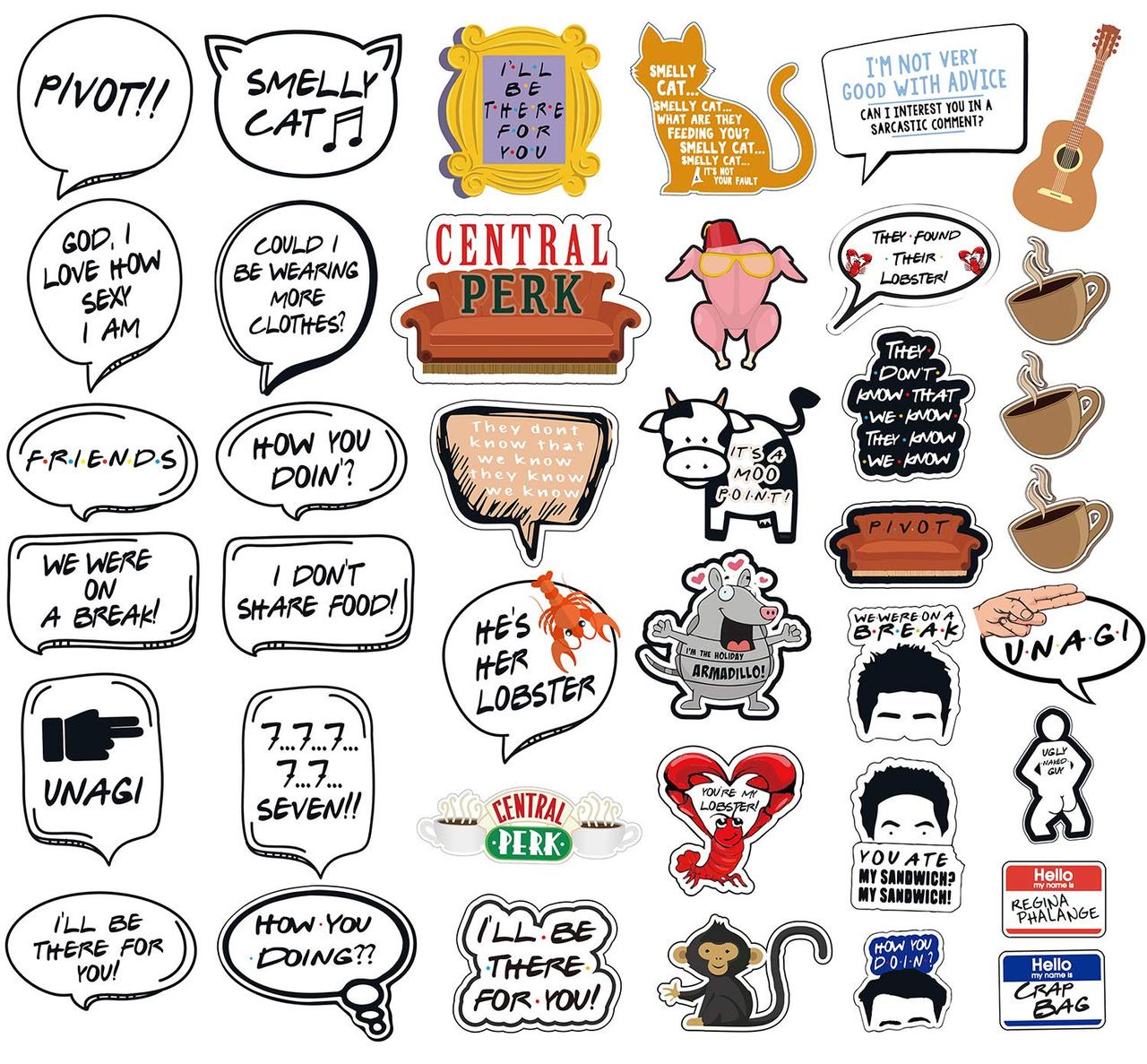 No matter what theme you choose for your bachelorette party, you've got to have a photo booth. Luckily, Amazon has your back with this expansive set of Friends-themed booth props. So when your guests are ready to be "on a break" and "pivot" over to your photo booth, they'll find plenty of apropos props to use.
BParty Friends photo booth props, $38 for 38 pieces, Amazon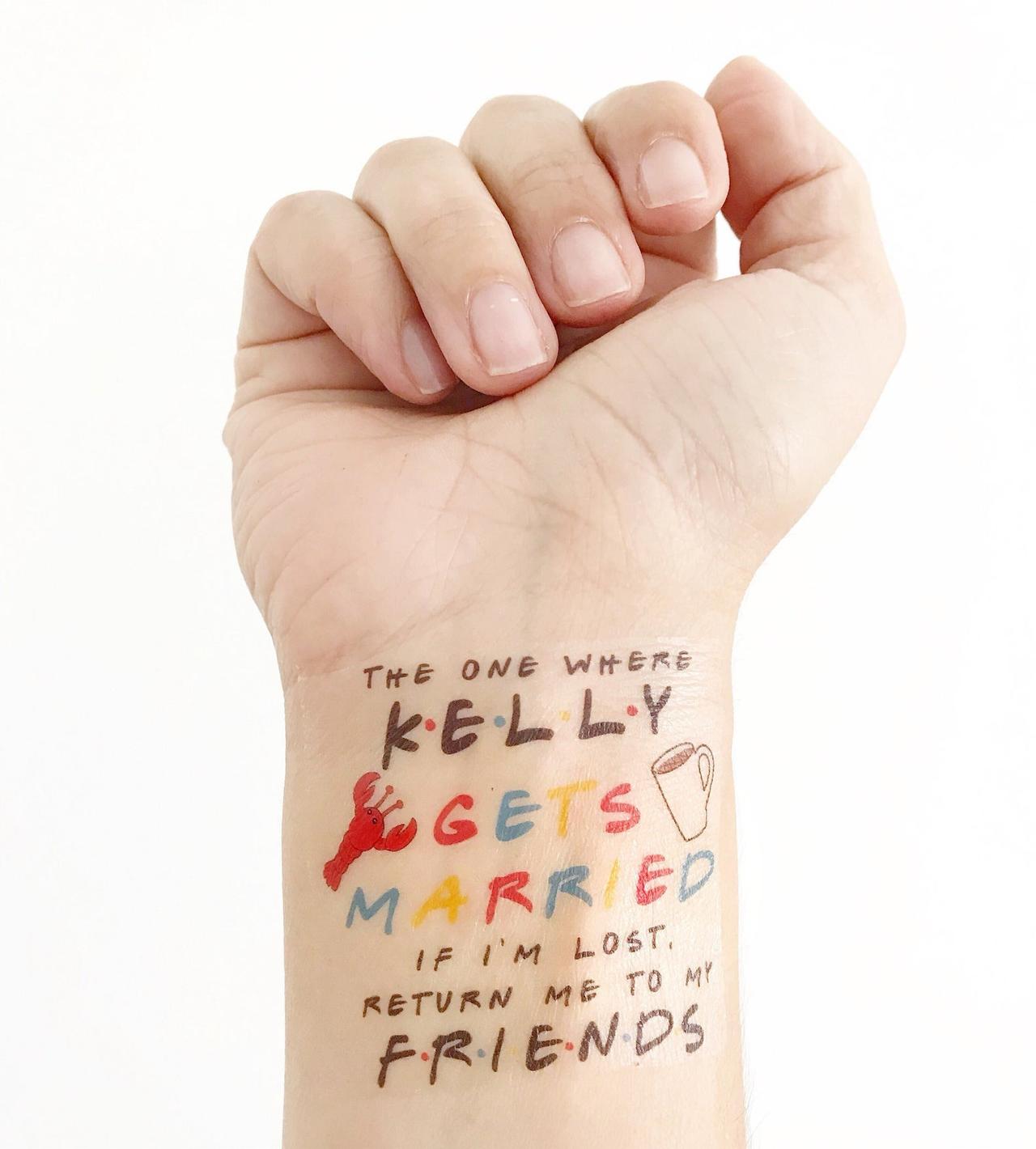 Temporary tattoos are a must for any modern bachelorette party—and we adore these for a Friends-themed bachelorette party. With a coffee cup, a lobster, and that famous Friends font, these tattoo are totally Instagram-worthy.
Love and Lion Friends temporary tattoos, $20, Etsy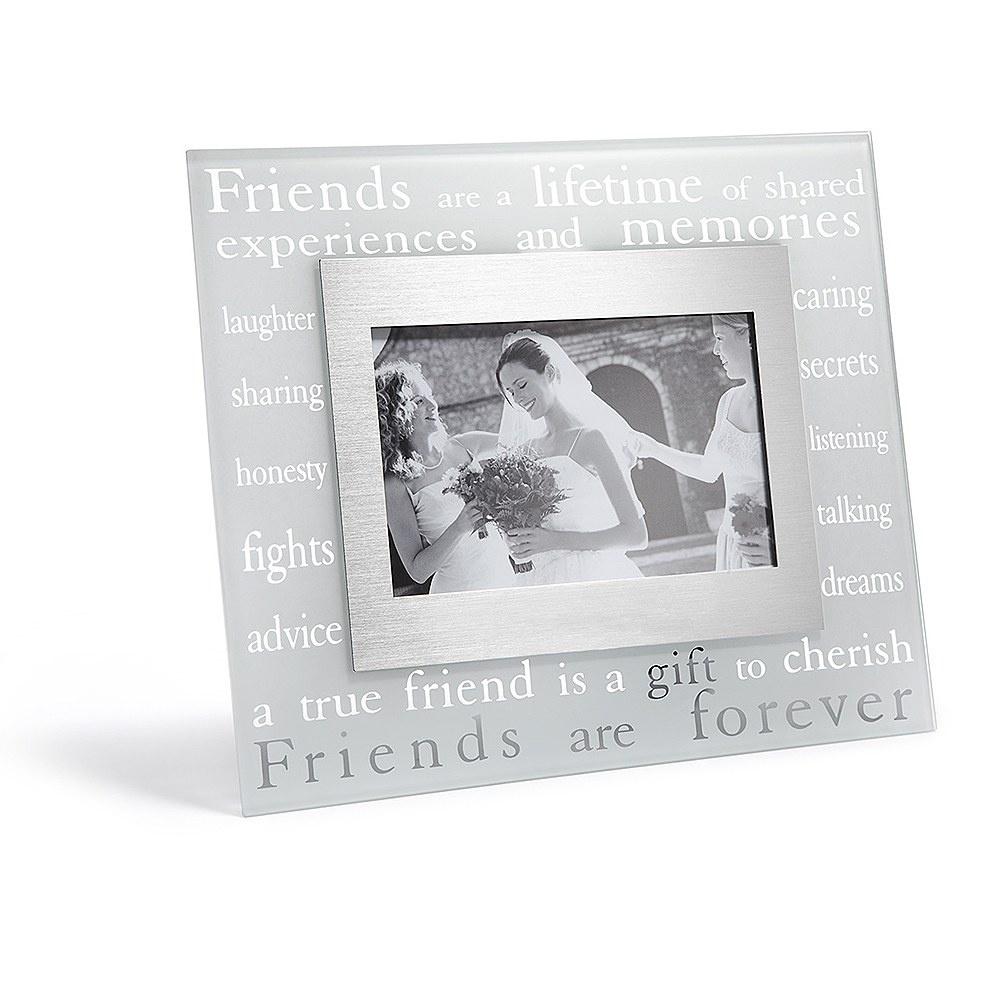 Hook your leading ladies up with some Friends swag that'll last a lifetime when you opt for this beautiful silver frame from the WeddingWire shop that proclaims, "Friends are Forever." It's a sweet gift they're sure to treasure.
WeddingWire Shop photo frame, $8, WeddingWire Shop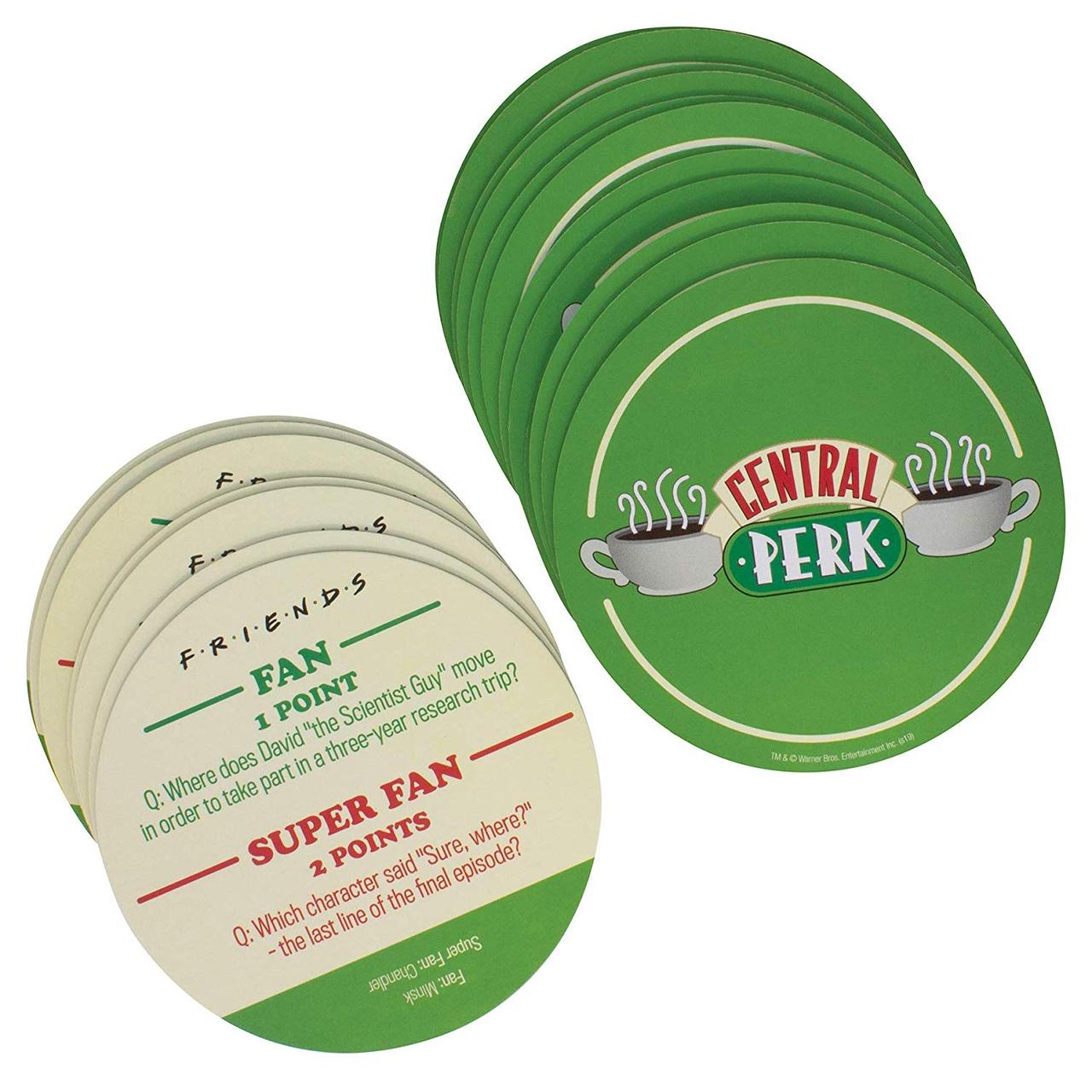 Here's another game we love if you're considering having a Friends-themed bachelorette party. They're drink coasters with the iconic Central Perk logo, but they double as fun trivia questions. Two questions adorn each coaster; one for "fans" and a harder one to suss out the "super fans" among you. This fun ice-breaker is sure to be a hit!
Paladone Friends trivia drink coasters, from $9, Amazon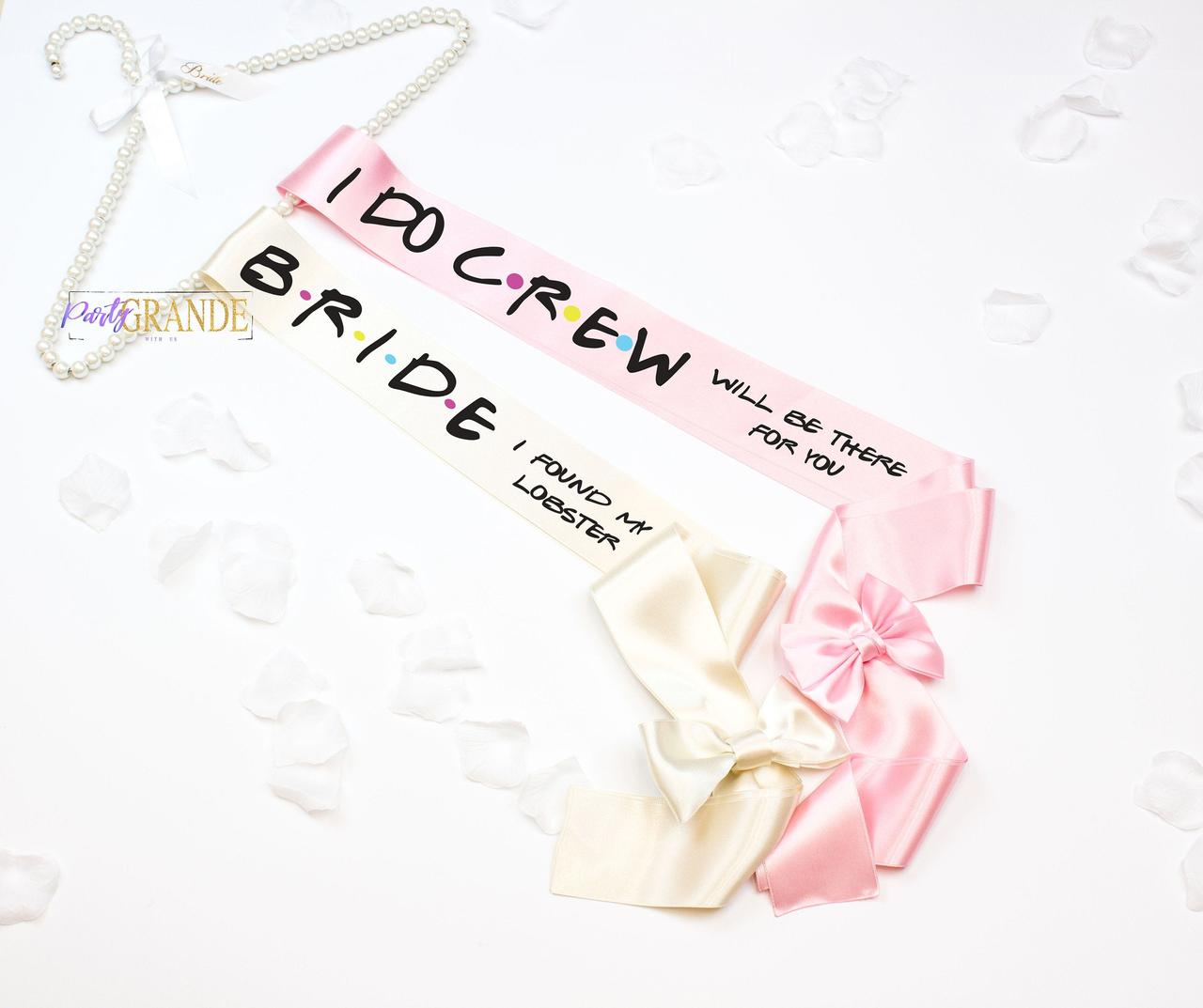 Get your party on with these super cute silk sashes with Friends-themed font and sayings. Customizable with lots of different text options for you and your crew, they're available in several different colors so you can stand out from your group while still rocking coordinating accessories.
Bachelorette Sash Shop Friends bachelorette party sashes, $14 each, Etsy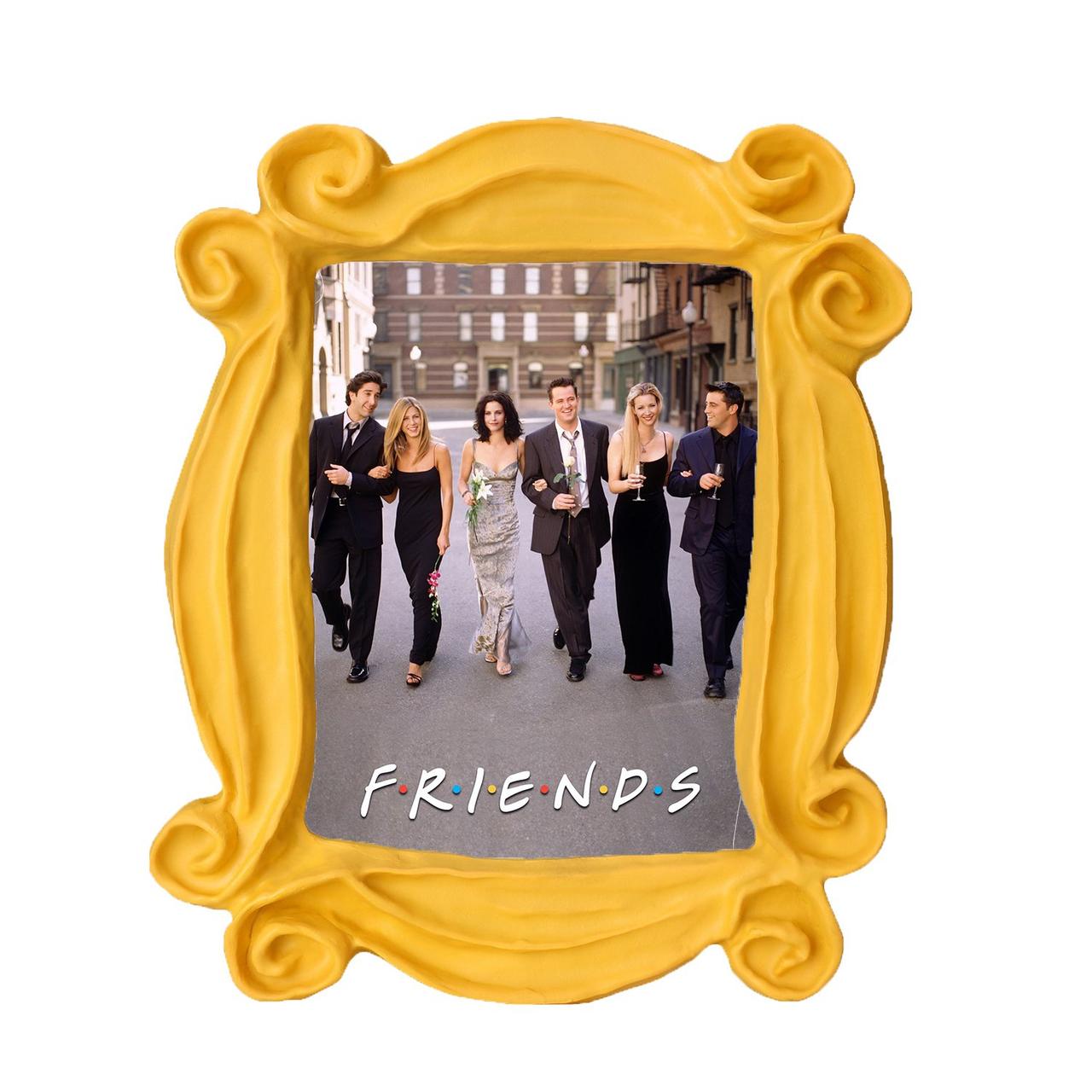 One of the most iconic images from the Friends show has got to be the yellow frame around the peephole on Monica and Rachel's door. Now, the same frame can make an appearance at your bachelorette party. Use it as a table decoration or come up with your own purpose. Either way, it's the perfect addition to your Friends-themed bachelorette party.
LaurBella peephole frame, $26, Amazon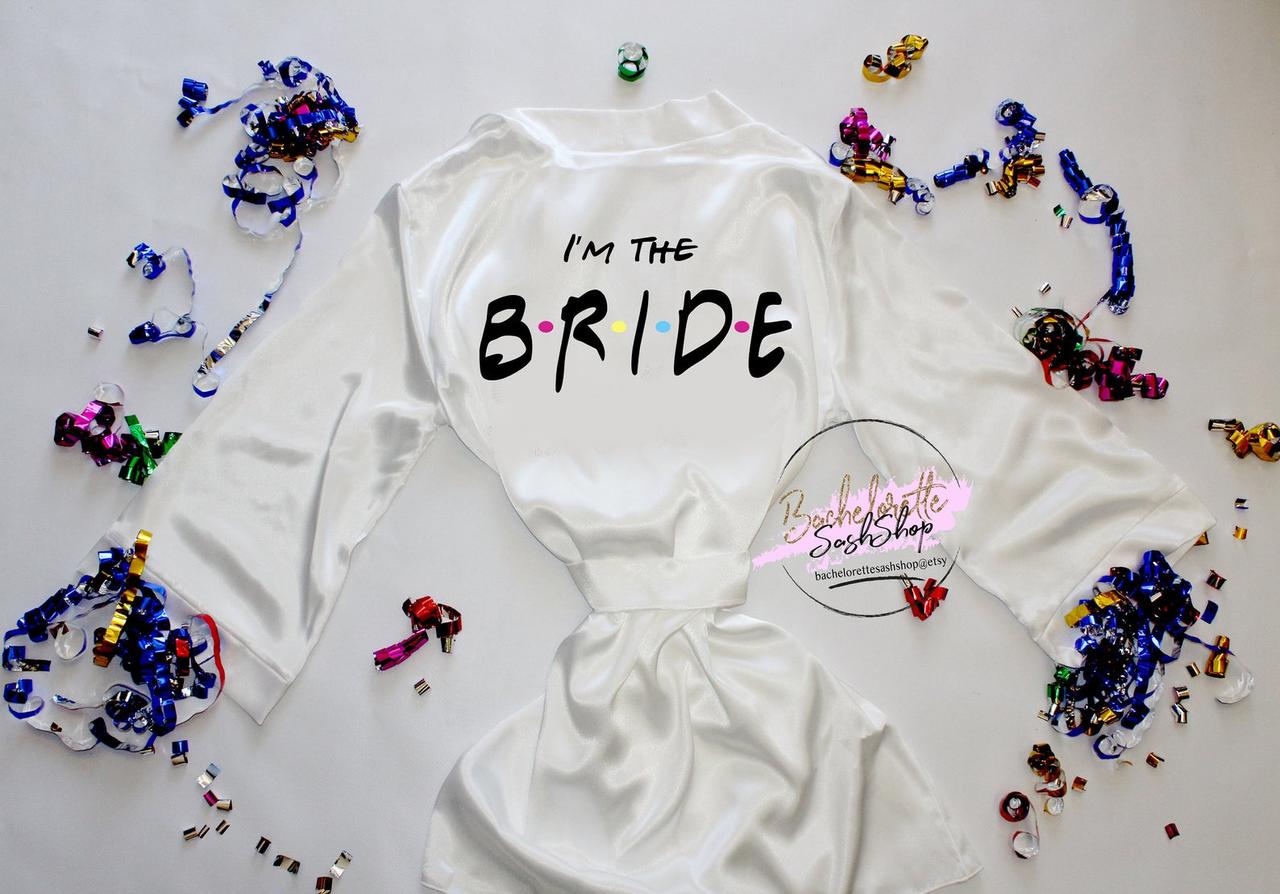 Combine elegance with fun when you wear this Friends-themed silk robe while getting ready before your bachelorette party. It's available in three colors: white, cream and rose gold, and it's sure to get you in the mood for your Friends-themed bachelorette party.
Bachelorette Sash Shop silk robe, $38, Etsy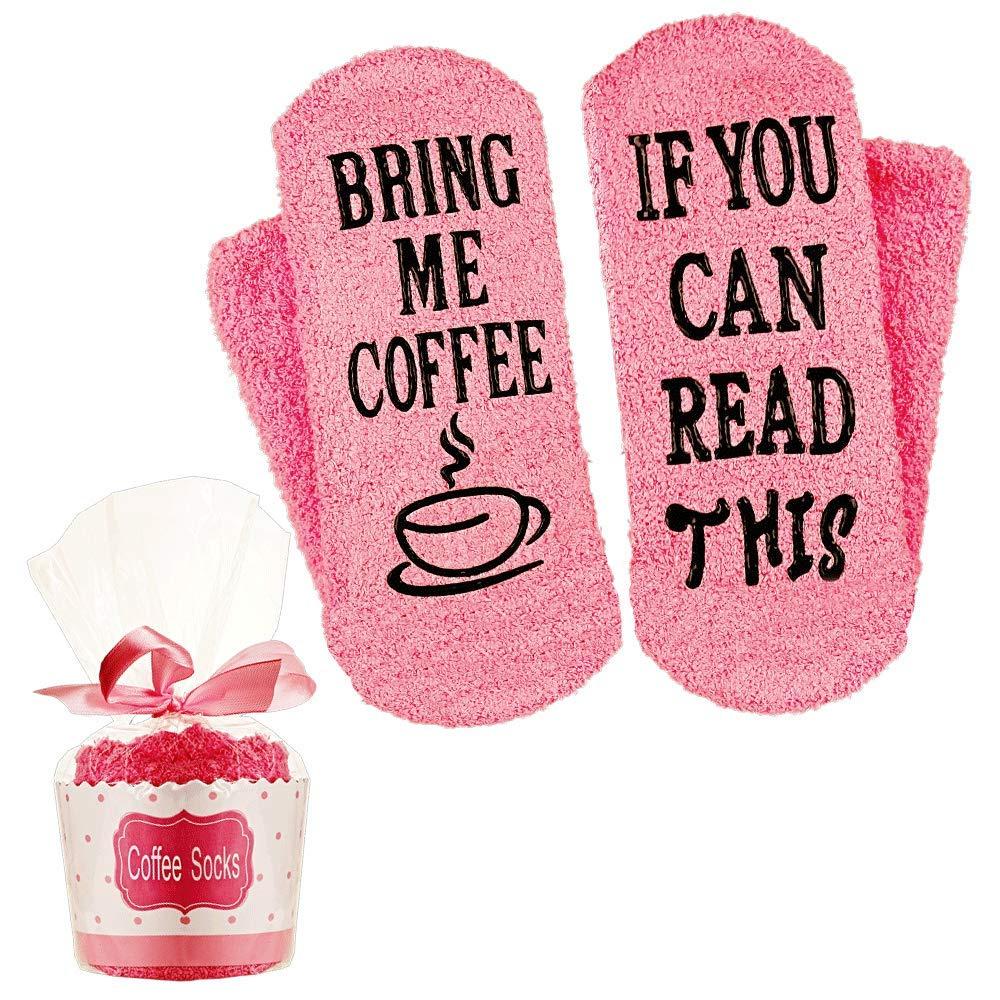 Need some affordable swag to pass out to your leading ladies? It doesn't get much better than these fuzzy socks that proclaim their love for coffee, just like the six leading characters in Friends. Priced well below $10, these would pair perfectly with a Friends-themed bachelorette spa day, or if your fete will include an overnight stay.
Adamita fuzzy socks, $7, Amazon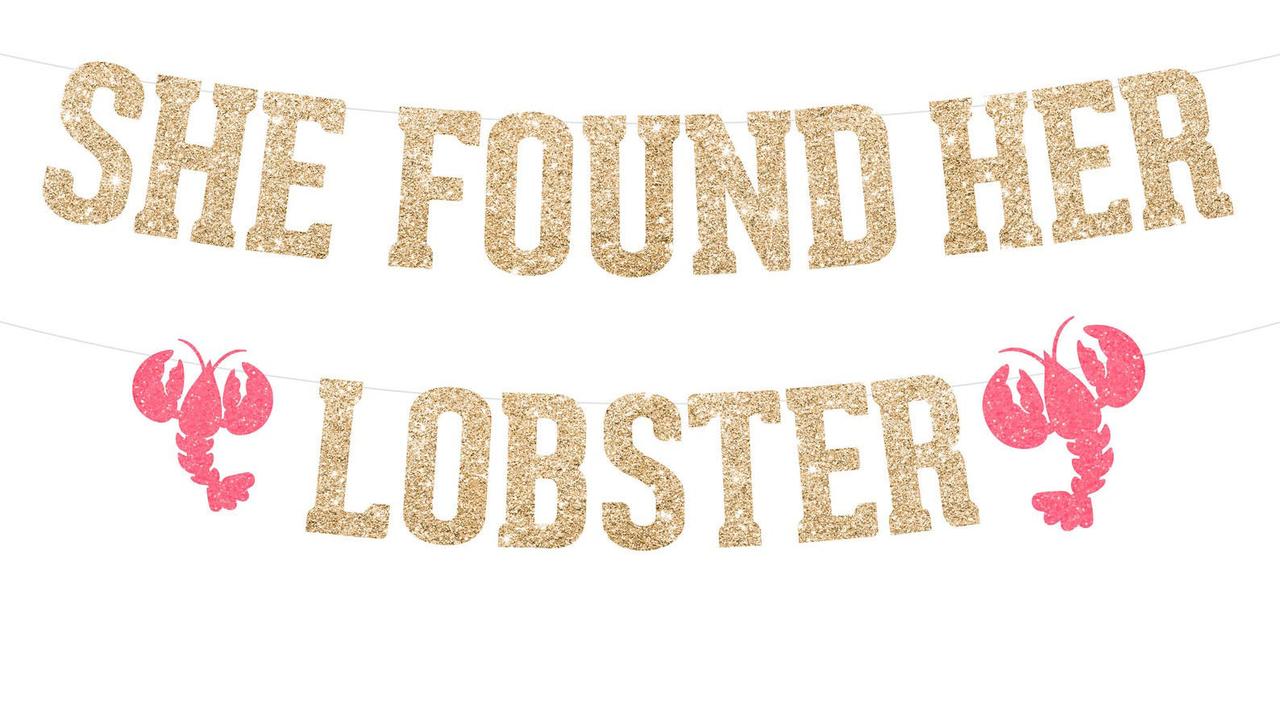 Tell the world (or at least your partygoers) that you've found your lobster with this sparkly banner covered in gold glitter, and adorned with two sparkly pink lobsters. It's a nod to the Friends episode when Phoebe explains to Ross why Rachel's his lobster. And it's a just-right decoration for your Friends-themed bachelorette party.
The Krooked Halo She Found Her Lobster banner, $15, Etsy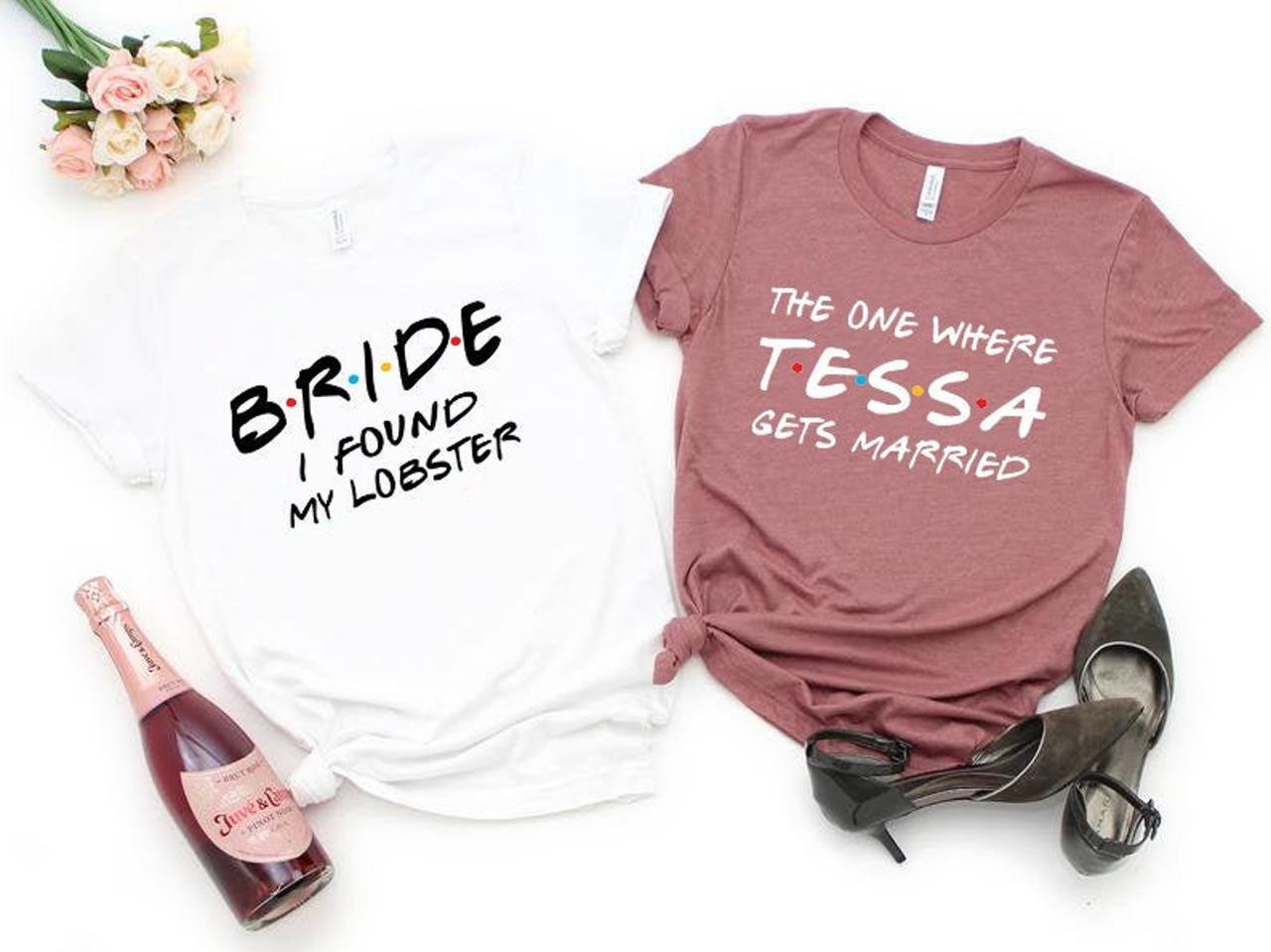 There's nothing better than a great set of tees for your squad on your bachelorette party day. We love these coordinating tees from Etsy shop Bachettees. A white shirt for you and a pretty dusty rose for your girls are both emblazoned with that Friends font we all know and love.
Bachettees bachelorette t-shirts, $17 each, Etsy
Throwing a Friends-themed bachelorette party? Don't forget to include the New York City skyline in your event. These cool stemless wine glasses get the job done! Give them as gifts or keep them for yourself as a reminder of your special night–either way, these etched skyline glasses are sure to be a big hit, and a cute addition to your theme.
Du Vino cityscape skyline stemless wine glasses, $18, Amazon
Disclosure: This post contains affiliate links, some of which may be sponsored by paying vendors.