8 Unconventional Bouquet Ideas
Check out these fabulous flower alternatives.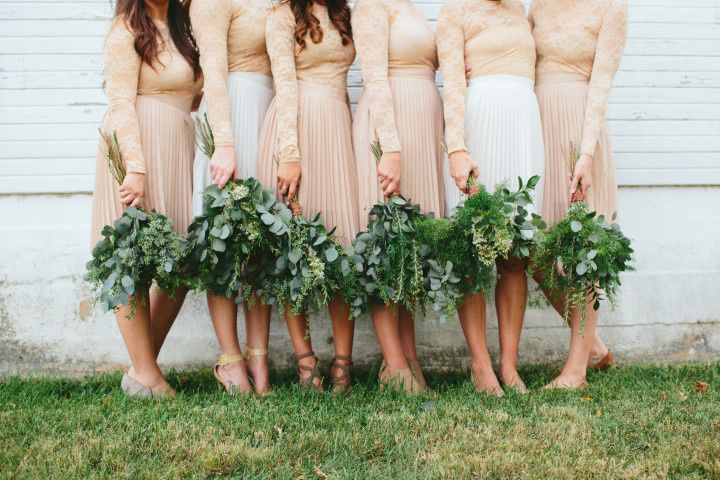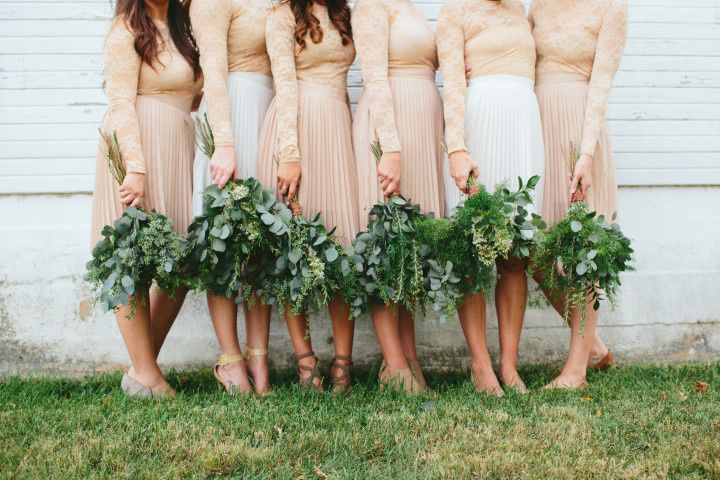 Photo: Studio 127
A beautiful wedding day bouquet doesn't have to consist of traditional blooms. Whether you're looking to maximize your budget or just want something a little bit different, there are plenty of great non-floral options to include.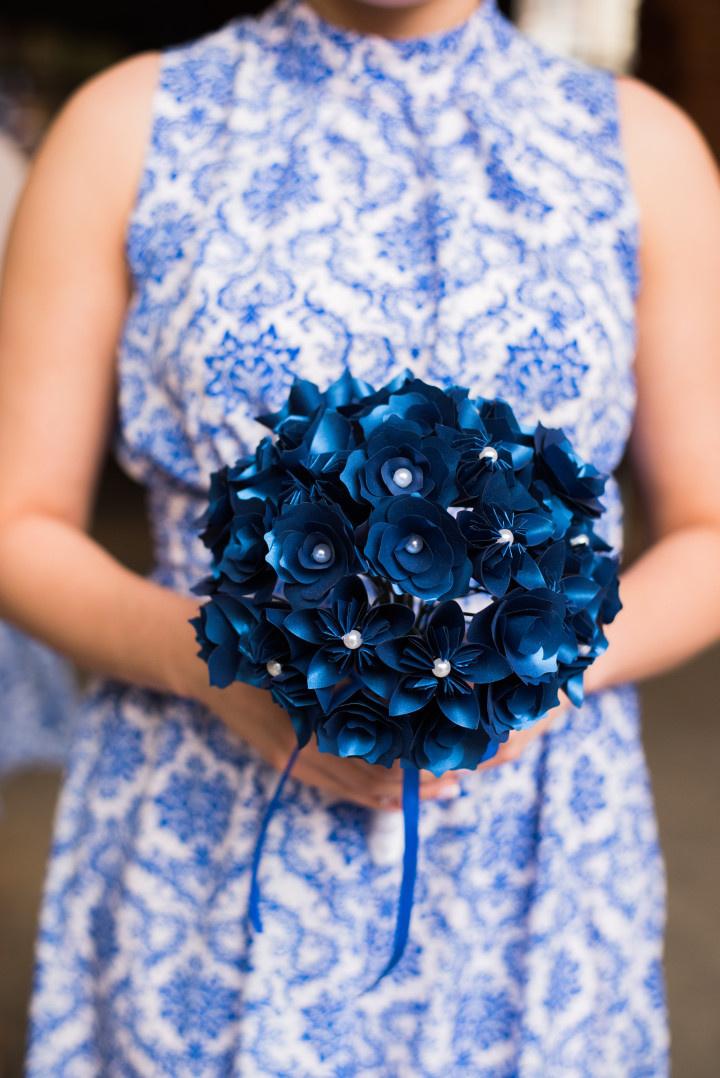 Photo: Nichole Meredith Photography
Paper
Craft faux blooms using pretty colored card stock, tissue paper, or even newspaper, depending on the look and feel you'd like to achieve.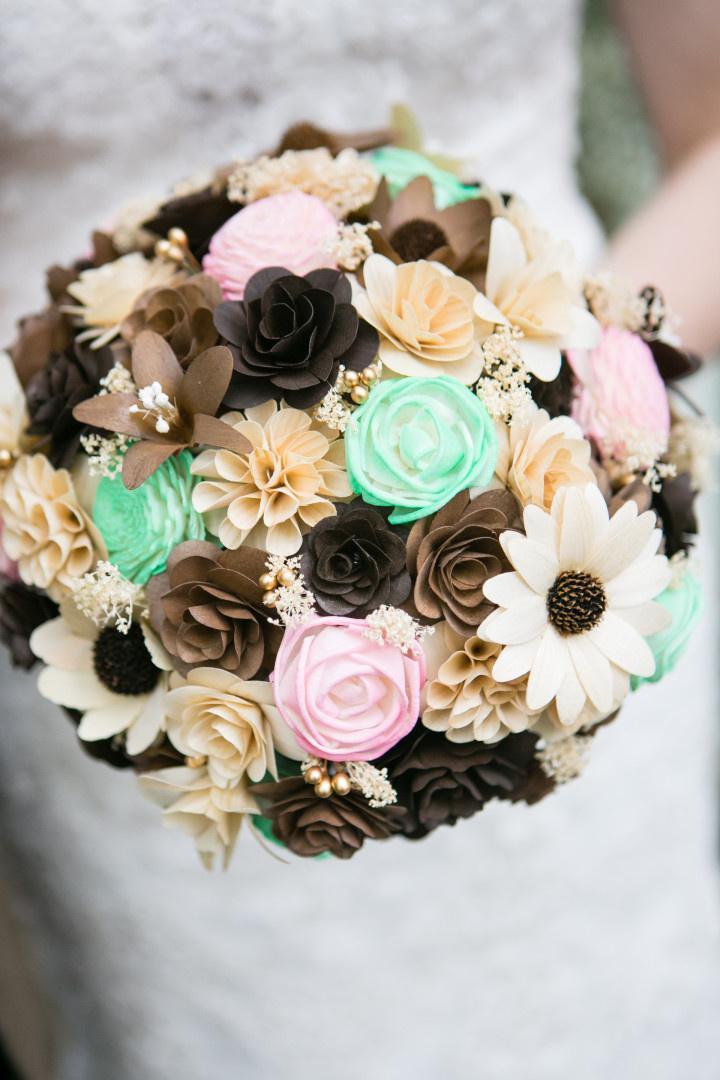 Photo: Andrejka Photography
Balsa Wood
Balsa wood is a durable material that can be fashioned into flowers. It also will never wilt or die, so it makes a great keepsake.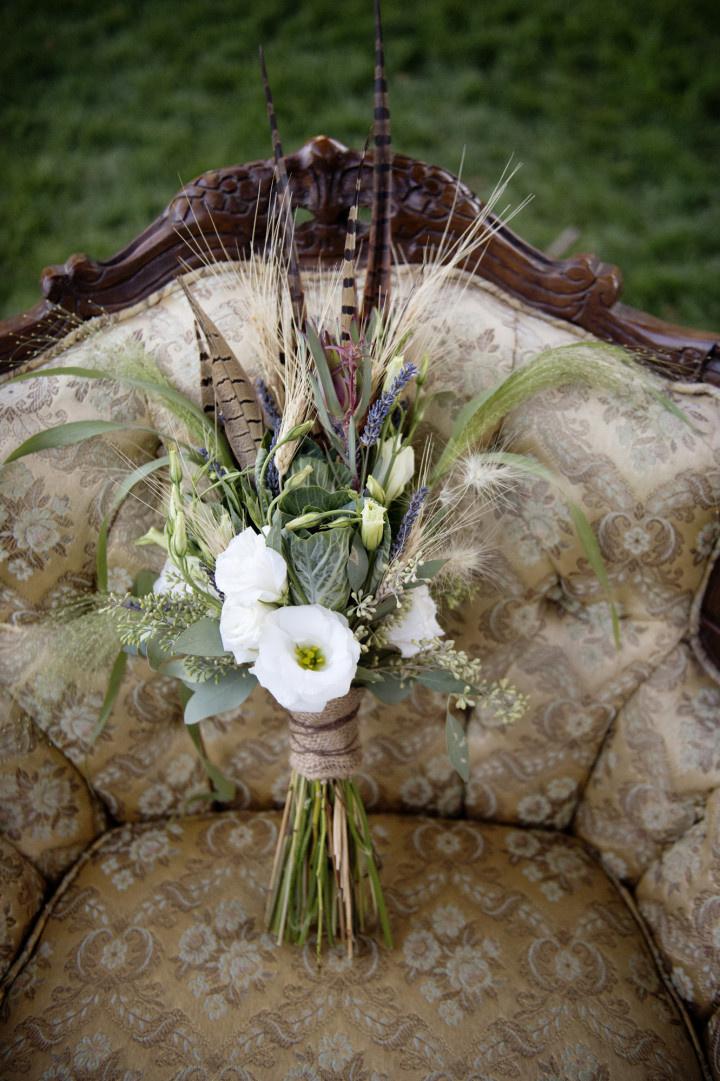 Photo: Lauren Brown Photography
Feather
Feathers are quite versatile—they can be used in glamorous, lavish bouquets or in more rustic, boho-chic arrangements.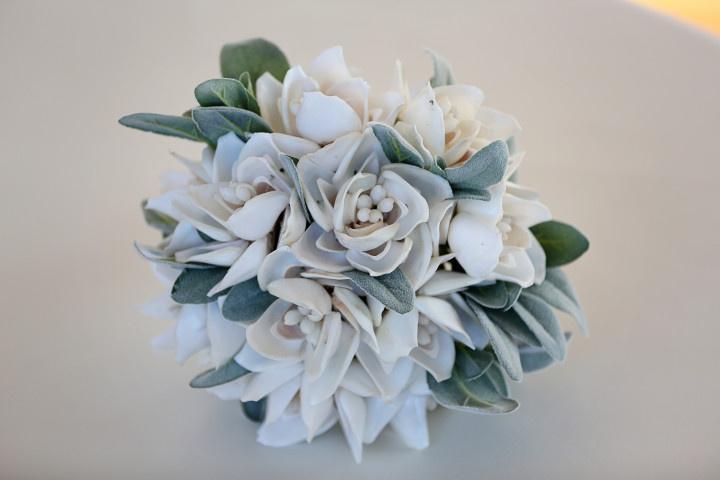 Photo: Zenobia Photography Studios
Seashells
Can you believe this bouquet is made of seashells? What a fun idea for a beach or nautical-themed wedding!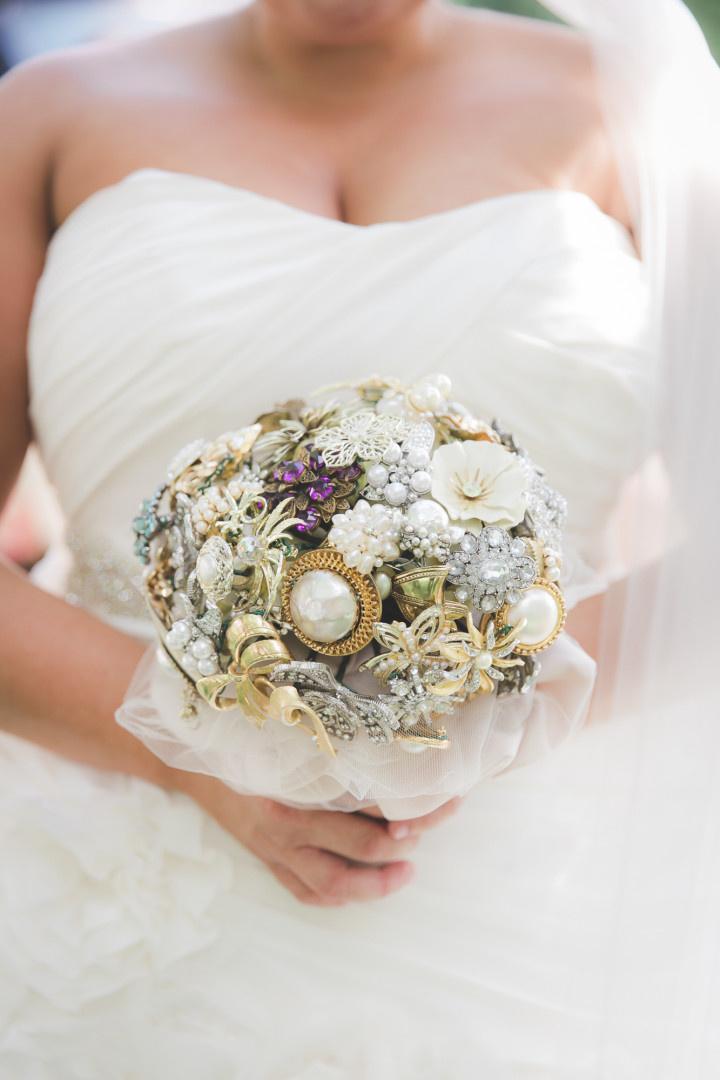 Photo: Jaimie Nicole Krause
Brooches
A bejeweled bouquet is a perfect choice for a wedding with a vintage glam feel. It's also great way to incorporate family heirlooms into your special day!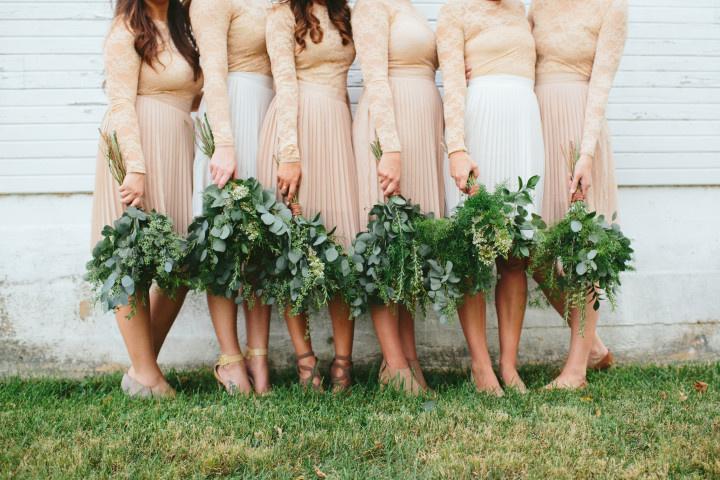 Photo: Studio 127
Greenery
Fashion a bouquet from plants, leaves, or lettuces for an offbeat, eco-friendly wedding.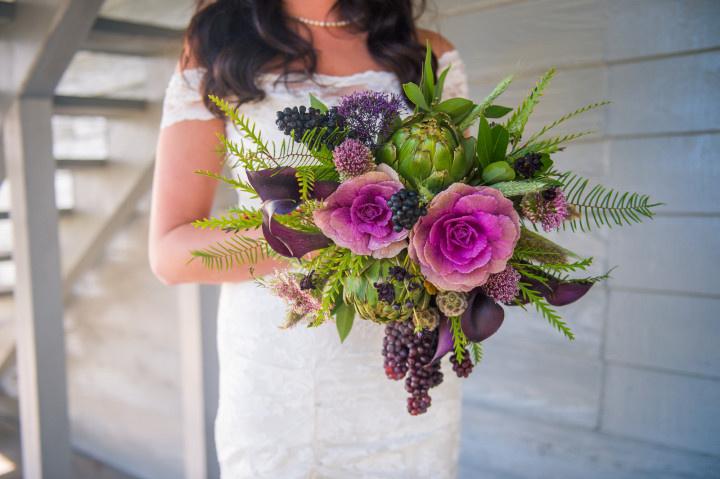 Photo: Molly Joseph Photography
Produce
If you're getting married on a farm, an abundant bouquet featuring fruits and veggies can add to the rustic, natural theme. This arrangement features artichokes, cabbage, and berries, but you can add your favorite produce, too—just make sure they're hardy enough not to wilt or rot!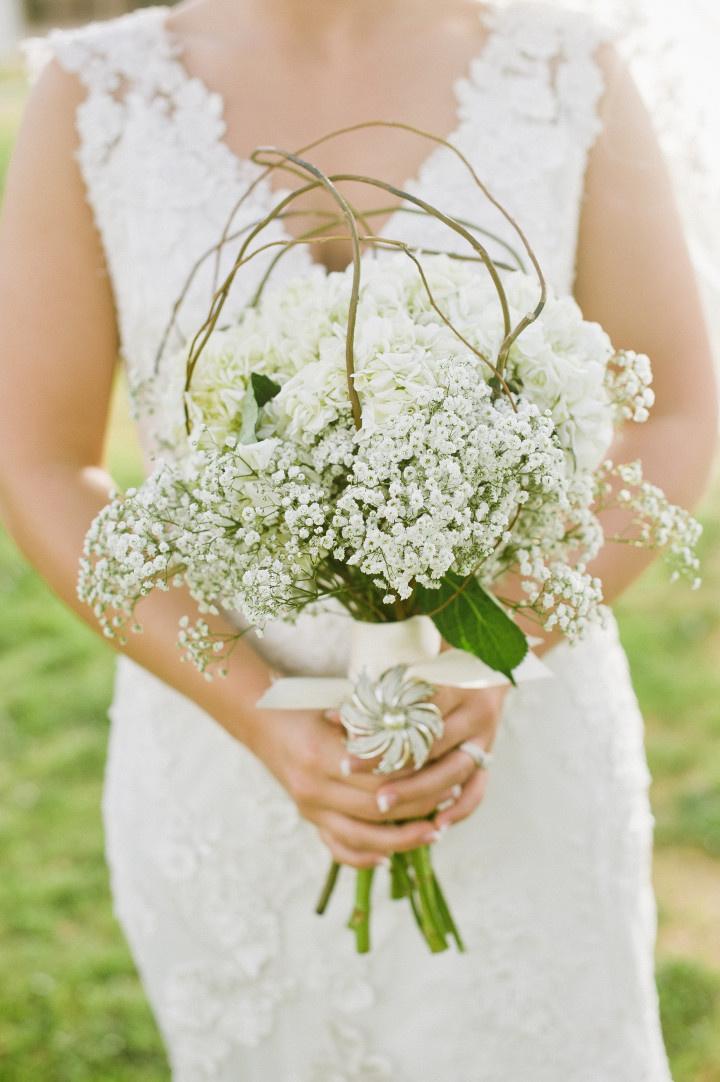 Photo: Lissa Anglin Photography
Branches
Twigs and branches lend a natural, yet modern and architectural vibe to a rustic bouquet.