14 Unexpected Ways to Use Flowers at Your Wedding
When it comes to using flowers as wedding decor, we've learned that the possibilities are endless.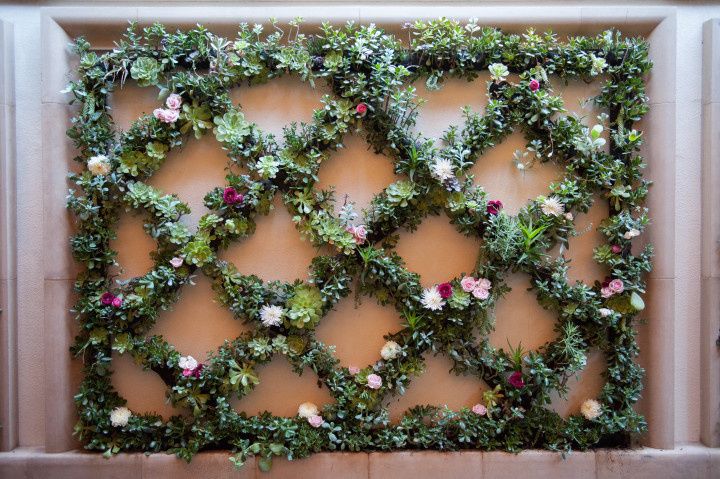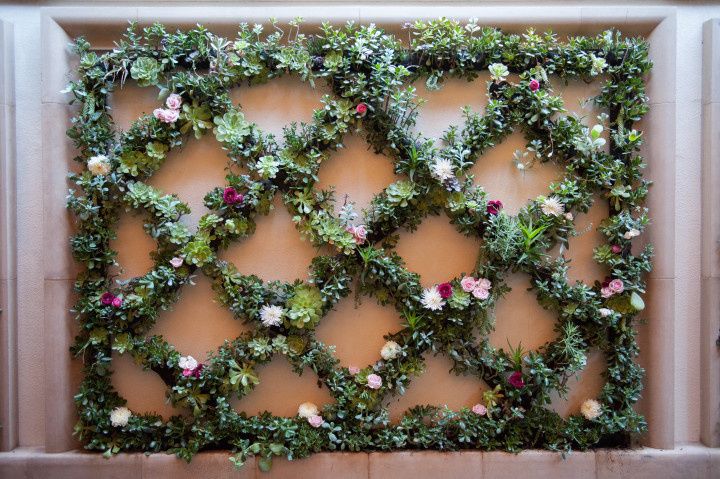 You might have considered carrying a bouquet down the aisle and having floral centerpieces at your reception, but don't stop there! When it comes to using flowers as wedding decor, we've learned that the possibilities are endless.
Check out some of our favorite unexpected ways to incorporate flowers (real or not) on your big day.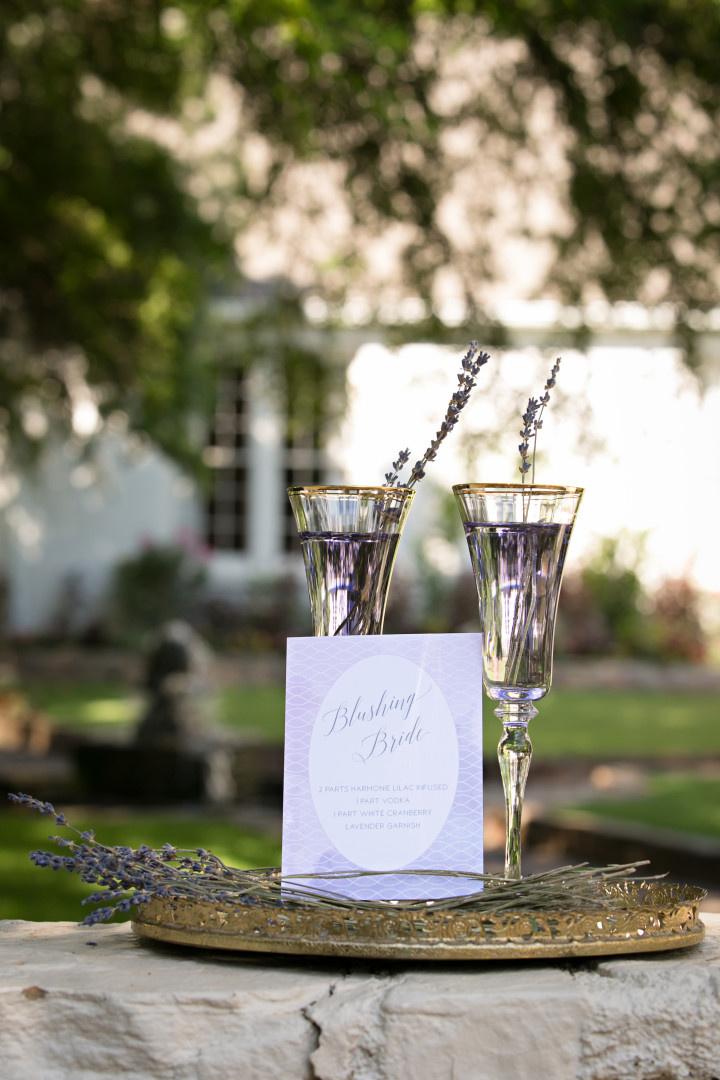 Cocktails
Garnish your signature cocktail with a fresh flower. These sprigs of lavender look so pretty!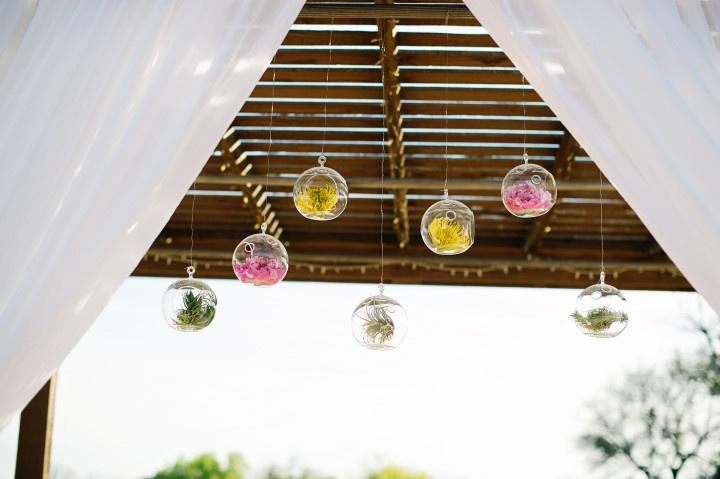 Glass Orbs
Glass orbs are a simple way to show off fresh blossoms. Display them throughout your reception space or even on shepherd's hooks along the aisle at an outdoor ceremony.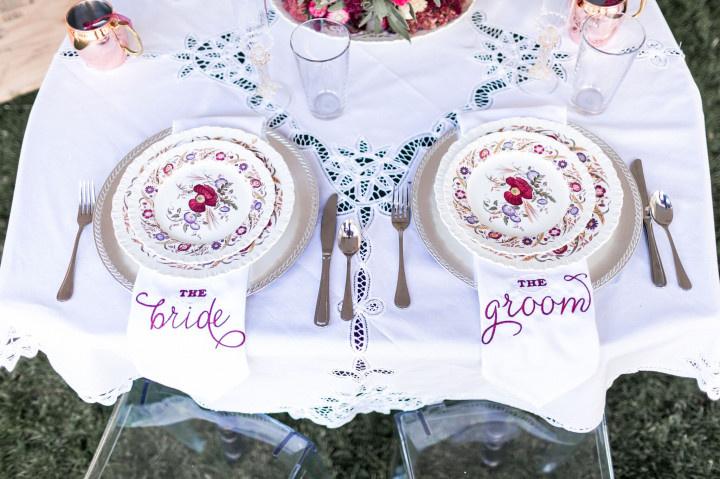 On Your China
Hosting a vintage-boho wedding? Opt for floral patterns at your place settings! Use mix-and-match sets for an eclectic vibe.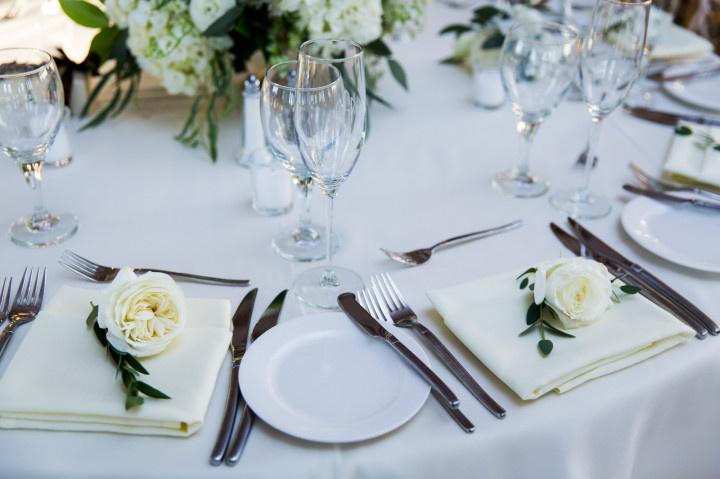 Place Settings
These elegant garden roses look beautiful, but you could switch up the flower based on your wedding theme (think daisies for rustic or orchids for modern).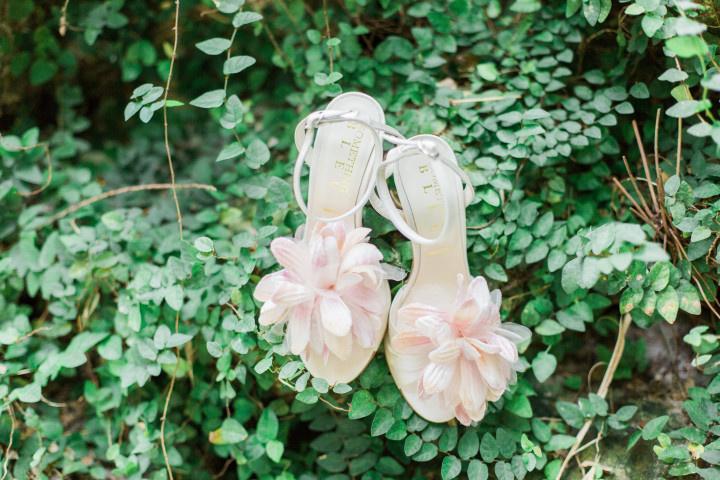 On Your Shoes
We love this playful pair of sandals topped with blush floral embellishments.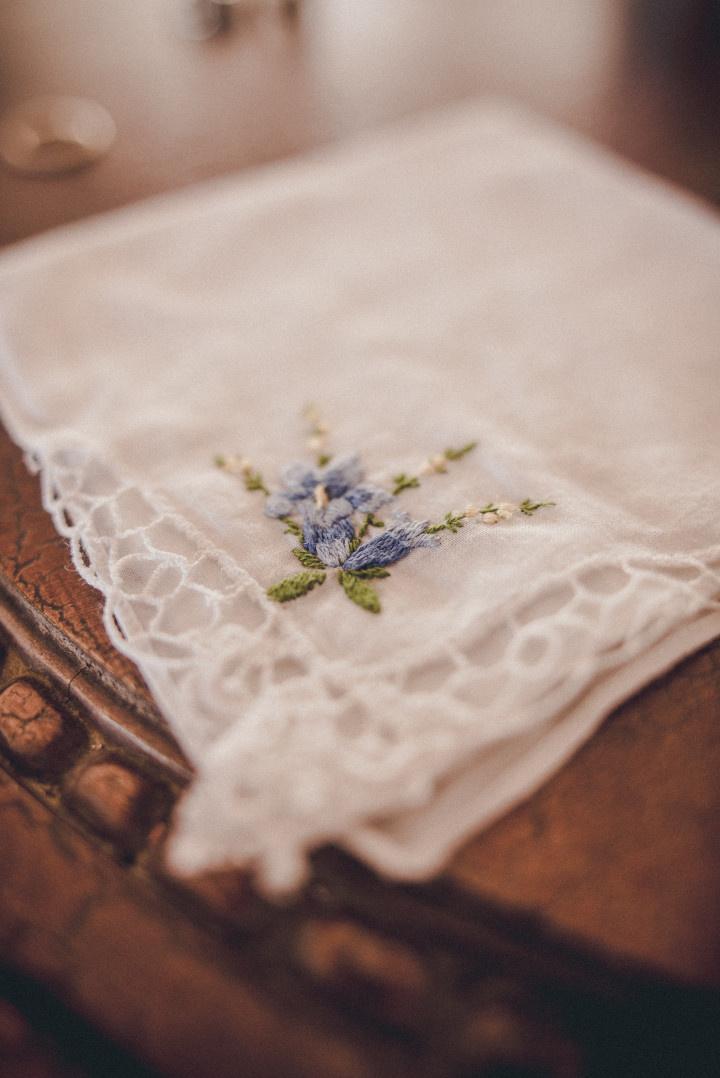 As Your "Something Blue"
We think this sweet embroidered hankie would make a great family heirloom to be passed down at future weddings.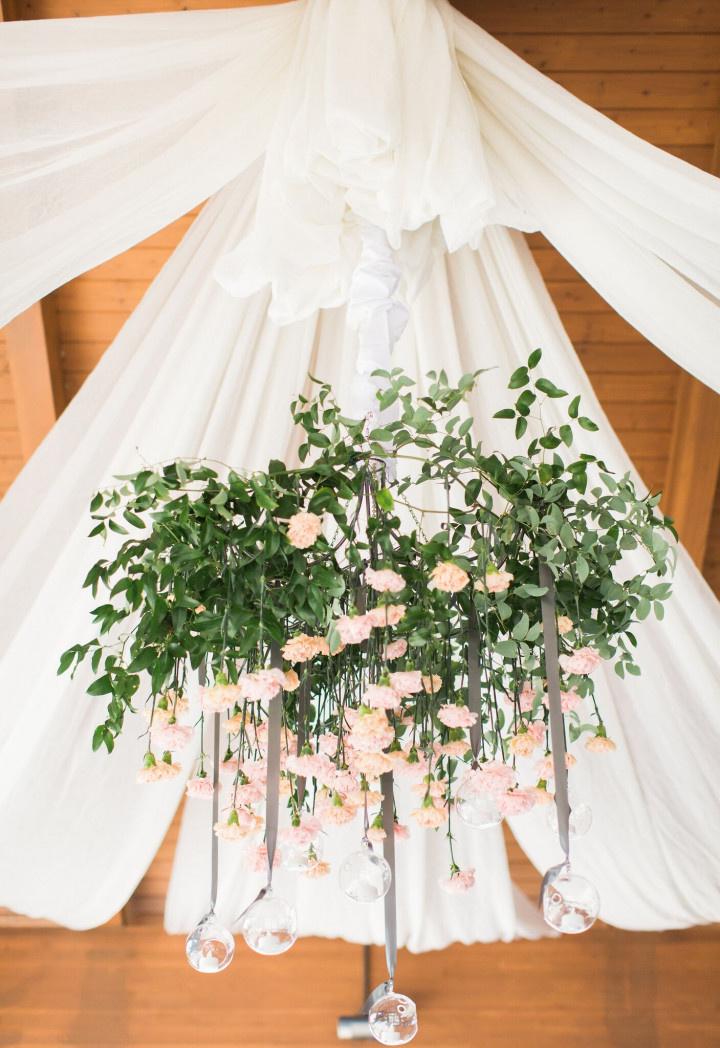 Floral Chandelier
Work with your florist to create a blossom-covered chandelier for your reception space. It's sure to be a show-stopper!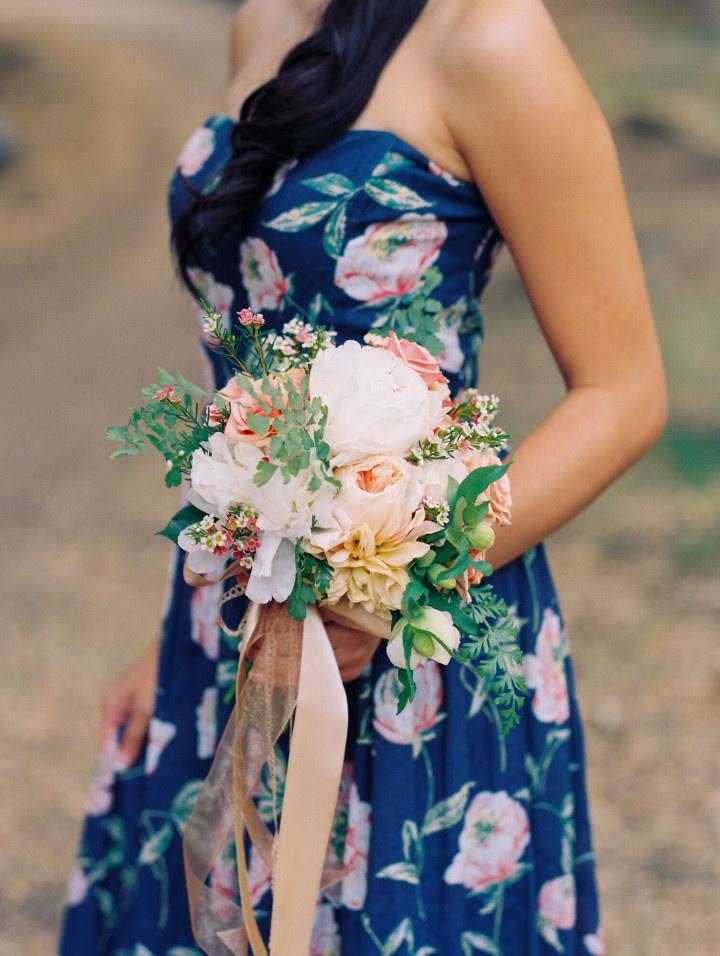 Bridesmaid Dresses
Wow the crowd by having your 'maids or maid of honor wear floral-patterned gowns.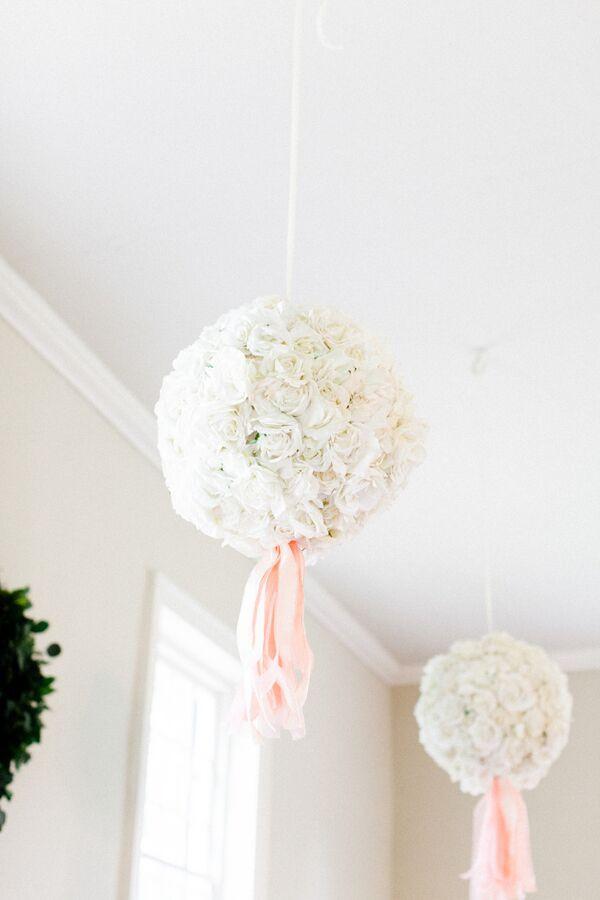 Hanging Accents
Pomanders can quickly add a bit of oomph if you're renting a space with tall ceilings. We love the tassels, too!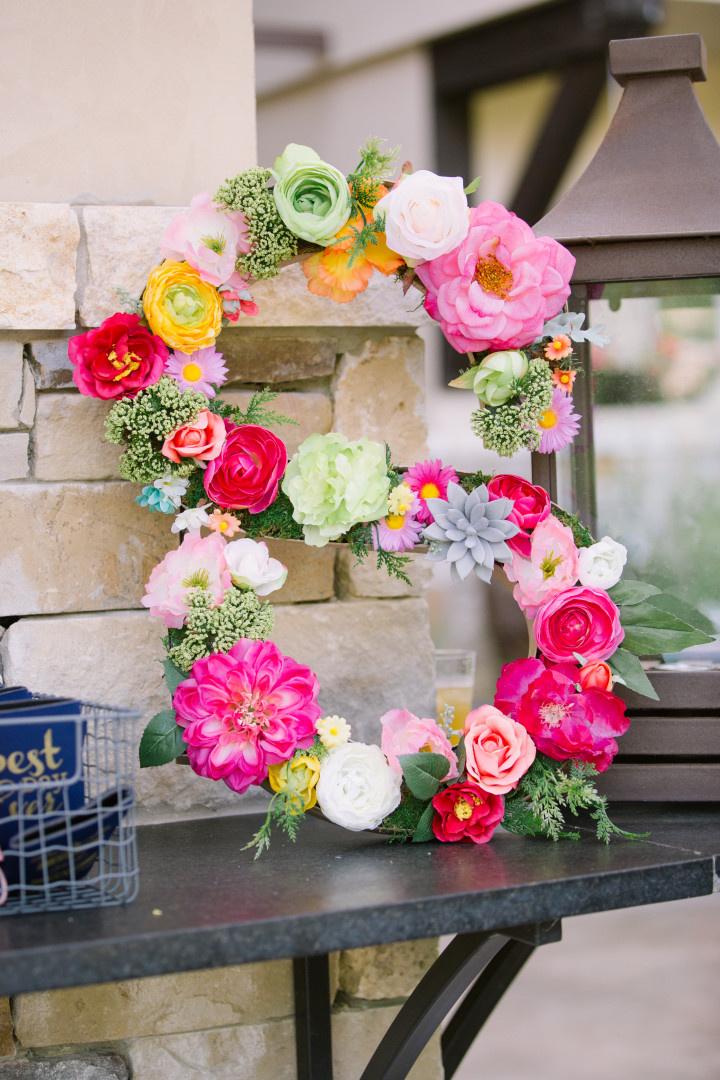 Monograms
Personalize your decor by covering your initial(s) in flowers!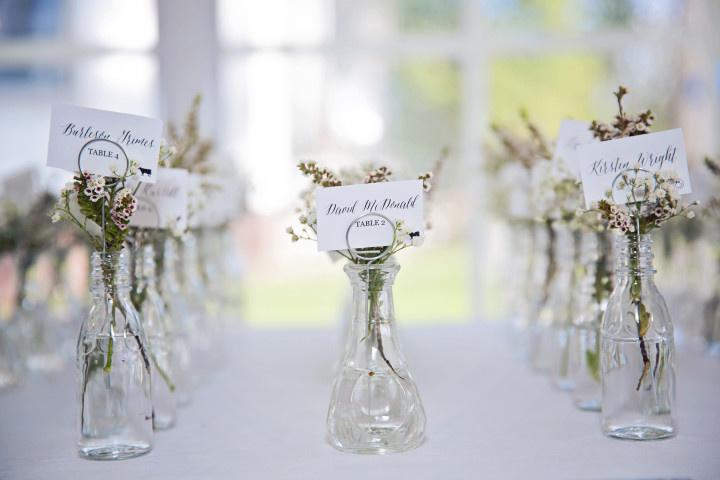 Escort Cards
Add simple blooms, like these wax flowers, to bud vases that double as escort cards. Bonus: Your guests can take them home as favors!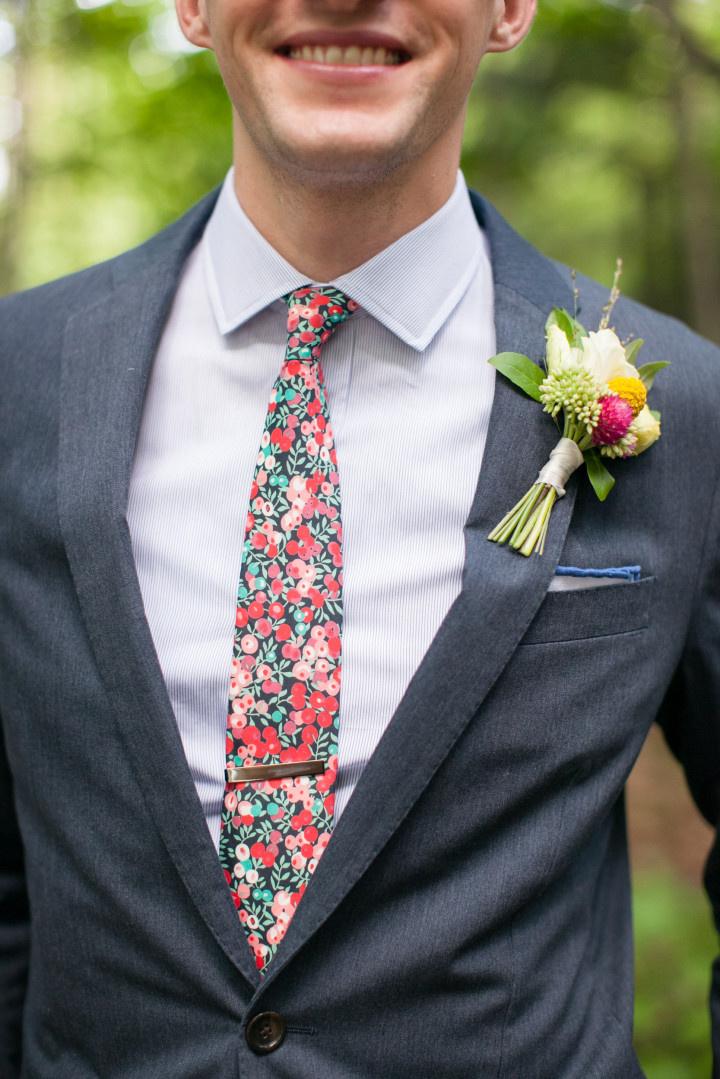 On Your Tie
Grooms: Don't feel restricted to solid color accessories! A floral tie can be fun to mix-and-match with the rest of your look.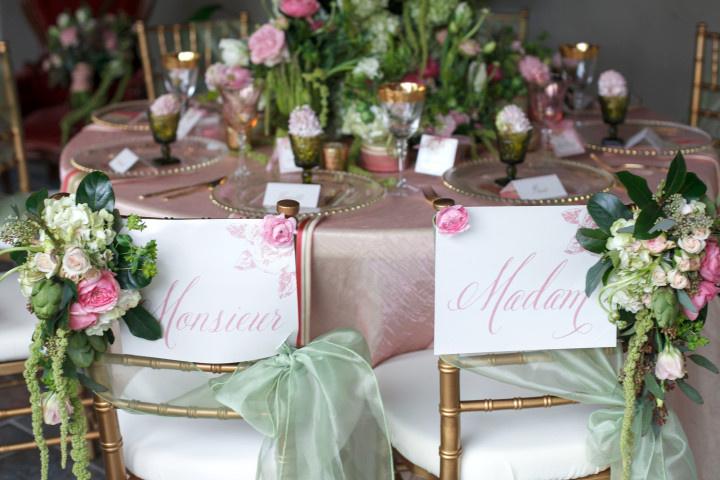 Decorate Your Chairs
As newlyweds, you'll be the center of attention all night long, so you might as well be sitting in style!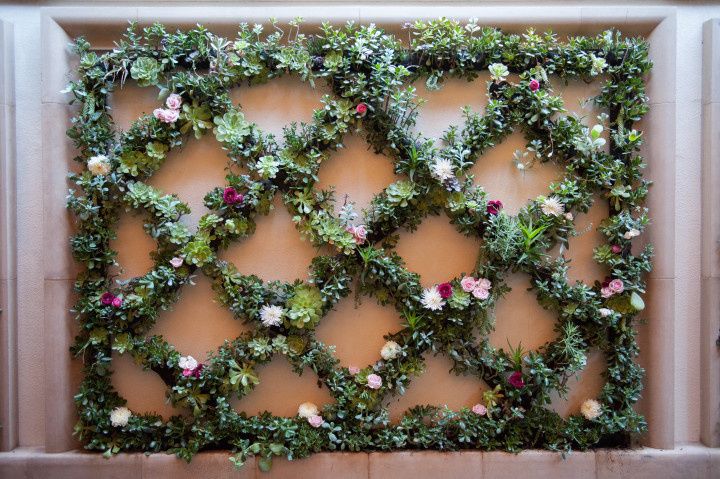 Ceremony Backdrop
An eye-catching arrangement of flowers is an unforgettable backdrop for your I do's.