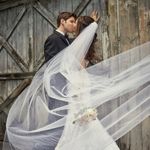 Gen
Married my college sweetheart on June 2, 2019!
Happily married 🎉
June 2, 2019

How to nicely decline wedding events/bridal party?
Gen
, on May 4, 2022 at 5:33 PM
Hey ladies! This site was my favorite thing ever when I was planning my wedding a few years ago but I haven't been here in ages lol. Figured I'd pop back on because I have a question about someone...