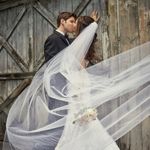 Gen
Married my college sweetheart on June 2, 2019!
Happily married 🎉
June 2, 2019

Social media name change?
Ok this is a relatively unimportant thing lol but I'm just curious what all of you who are changing your last names will be doing with your name social media after you get married! When will you be...