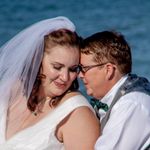 Ivy ORP
Happily married to the woman of my dreams.
Happily married 🎉
October 10, 2019

Corsages instead of bouquets?
Alexis
, on December 27, 2019 at 12:26 AM
I'm trying to think of ways to save on the flowers for our wedding, and was thinking of doing corsages for the bridesmaids instead of bouquets... Has anybody done this? Please share pictures if you...