I started a discussion
203 days ago
1 pt
Bar opens before ceremony... how to work that?
Hello! My ceremony is starting at 4:30 but we are having the bar open at 4 so guests can grab a drink before sitting down. I'm struggling how to word this on our invitations? I don't want to put 4 as the time as i'm sure guests will arrive at 3:30...

I started a discussion
808 days ago
1 pt
Order dress now or later?
So my fiancé and I decided this week that we will probably postpone our Spring 2021 wedding to June 2022 (we're about 90% sure). However, I already had a few dress shopping appointments scheduled for this week. Low and behold I fell in love with a...

I participated in Lauren's discussion
811 days ago
3 pt

I earned a badge!
811 days ago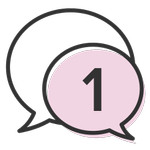 Testing the Water
You're warming up to our community and getting to know the ropes. Today you've taken your first step and tested the water by making your first ever comment.

I participated in Emily's discussion
811 days ago
3 pt

I started a discussion
814 days ago
1 pt
Spring 2021 Wedding - Considering postponing?
Hello all! My fiancé and I are supposed to get married in May 2021. The longer this pandemic goes on, the more it seems apparent that there will be no sense of normalcy for events like weddings, until there is a vaccine available which would be...

I started a discussion
934 days ago
1 pt
Should i postpone dress shopping until family can be there?
Hello lovely brides! My wedding is in May 2021. I live in Michigan but my parents live in Texas and my sister/MOH lives in Wisconsin. My parents and sister were all planning on flying into Michigan next weekend to go dress shipping with me....

I earned a badge!
938 days ago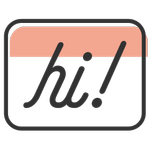 Break the Ice
We were hoping to hear what you had to say! You've broken the ice by sharing your thoughts in your very first discussion. We can't wait to see where the conversation goes.

I started a discussion
938 days ago
1 pt
Michigan outdoor wedding in early May
Hello! My fiance and I originally had planned for a winter wedding but have since decided we'd rather have our ceremony outside, since our venue has a beautiful backyard space. The only dates they have left for outdoor ceremonies in 2021 are May 1...
View more