How does everyone feel about covid in 2021? Honest Opinions
Post content has been hidden
To unblock this content, please click here

How does everyone feel about covid in 2021? Honest Opinions
We are really trying to weigh out the reality of 2021 with covid progressing so strongly in the US. How does everyone feel about 2021 plans? I'm starting to feel like these rules and restrictions will be present even if the cases start to go down, if the virus is still lingering and the vaccine isn't completely available to the public. We still have winter coming where covid will be mixed with flu season too! I want to be optimistic, but starting to feel unsure! Thoughts?
Latest activity by Michelle, on July 16, 2020 at 3:29 PM
It's so frustrating to not know where COVID will be in a few months or even a year. My fiance and I postponed our wedding from July 2020 to July 2022, partially because of limited venue availability for 2021, but also because we don't know where things will be with COVID and we don't want to have to postpone again. My guess/hope is that by next summer, most people should be adjusted to a new normal and things won't seem as crazy by then, though not sure what restrictions will look like. If you already have your wedding planned for 2021, I recommend you keep planning for 2021, though avoid putting dates on anything until time gets closer. Maybe also talk with your vendors to come up with a backup plan in case COVID is still forcing events to be cancelled. Hoping for the best!

I got engaged June 2019 and planning my July 2021 wedding like nothing will be around. Hard to know what a year will look like but planning like things are fine. Im just happy I went with the middle of summer and not spring or fall with flu season worse.

I'm trying to stay as positive as possible, but it just seems so up in the air. I just find it hard to believe that the wedding industry will allow a second year of business loss. They simply can't afford it at this point. We are only four months out of March which was the start of all the shut downs. Since then, cases have gone up yet more and more restrictions have been lifted as far as weddings go. The only way I can see 2021 wedding season not happening is if we have some sort of second pandemic with something new. If that's the case I'm moving to a private island.

It's hard to know how anything is going to go. Not to get political, but another consideration is that this is election year, we know how Trump has handled the pandemic essentially letting each state do their own thing, we don't know how Biden would handle it if he got elected.
If we truly will be having a second wave, that's concerning because the second wave of past pandemics were far more fatal than the first wave, but I would hope with all our medical advancements we would be in a better position to handle it. It's so hard to even predict. When this first started showing up in the US predictions were that it would be gone by summer.


It Isnt Going To Just Disappear One Day, Though I Wish. This Is Something We Have To Learn To Live Around. But We Can't Let It Stop Us From Living Our Lives. Take Precautions While Still Doing The Things That Make You Happy. Plan A Wedding So That You Can Marry Your Soulmate. We Cant Let This Tear Us Down. It Won't Last Forever, But In The Meantime Lets Try To Make The Best Of It.

I don't see it going away any time soon, but I think things can improve and get better. We're postponing our big celebration until next year just hoping cases are fewer, and until we can figure out more thoroughly the proper safety protocol.

I agree a bit with Jessica's post that it's an election year so who knows what will happen next in terms of new restrictions or guidelines. But also I think 2021 is too early for us personally to decide to hold an event. After experiencing the stress of having to reschedule and then loosing the venue this year, I wouldn't want to go through that again so we're just waiting until 2022 without committing to any specific plans. This isn't easy for us, but a decision that I can sleep at night with knowing that we're not putting lives at risk, and not slowing down our nation's recovery efforts.

I'm extremely frustrated because there has been such a poor response on the federal level and on a state level where I am. It makes me upset to see people not abiding by mask and social distancing recommendations because if they had in the first place we wouldn't be going through a second wave. There are a lot of people in my state who still think it's some election year propaganda or hoax.

In my state, I think it's still going to be around in early 2021, but I'm hopeful after the election there will be a better federal response that will force my state to act.

My fiancé and I just decided to postpone our May 2021 wedding to June 2022. The stress of the unknown was making planning so difficult and kind of ruining the experience for us. Our hope is that we can have a wedding that is at least some level of normal by the new 2022 date 🤞🏻

I honestly think maybe end of 2021 or 2022 has a better chance of a pandemic free wedding. They expect maybe a vaccine to roll out around early 2021 but that will take a while to distribute and for it to take effect. I think many would be fearful of getting a new vaccine so early so it'll not be over in a blink of an eye.

We're continuing with planning our May 2021 wedding as though it'll be normal (we had booked just about all our vendors before the pandemic anyway), but honestly we're expecting that we will have to make our wedding significantly smaller. It's too soon for us to cancel or anything, since we just don't know at this point, but we are already discussing how we will change things if needed. We've been holding off on sending save the dates because neither of us feel confident about things, and the idea of uninviting people kills me.

View Quoted Comment

Are you getting married in the meantime?

View Quoted Comment

Unfortunately, we haven't even passed the first wave yet.

Just Said Yes

August 2020

I mean really the brutal reality is that until a vaccine is for sure ready to go in early 2021 then things will be better. But that's simply not the case right now. I think this COVID thing is going to stick around until late 2021. It's so unfair for us pandemic brides!

View Quoted Comment

I think we are going to proceed with a much smaller gathering. Our date is in just 3 weeks and we needed to decide if we were going to move forward or not. We decided we are ready for the next chapter! We can throw a separate reception once things get safer for everyone who couldn't be there! What a hard call to make!

View Quoted Comment

Well, In the meantime we're not legally getting married. Hoping to do that around the time we decide to finally have a wedding. It will probably sound silly but to share something very personal here: From all the planning and imagining the wedding day in my head like what I would be wearing, the ceremony, the dinner, etc, I'm just living with the visuals that I created in my mind and that makes it feel like it really happened. I know that's not the reality but the happy feelings from this hold me over. Because in the end, it's how we feel that we remember, not what happened. We've been together for almost a decade. We're each other's and having a wedding right now or not, nothing will change the fact that we're forever connected.

I'm pretty ambivalent about next year. Our wedding was scheduled for 08/08/2020. We're still getting married then, but we postponed our big reception to 2021. In my state, I know we can't have the party we planned until after there's a vaccine or effective treatment available, and even if it was allowed, I wouldn't feel comfortable bringing everyone together if I wasn't completely sure it would be safe. At my (drive through) shower people kept trying to confirm our plans. "So you're still getting married in August, but then the party will be next July." I said yes to the first few people, but then it kind of turned into, "that's the plan," or, "hopefully!" It's kind of hard to believe that it will actually happen at this point.
We've already sent two rounds of save the dates to 160 people, so we will have a big reception at some point, but I'm not sure it'll be in 2021.


We've had our date set since our engagement in February). I'm trying to keep planning since things may fill up faster due to 2020 weddings being postponed but at times I loose motivation. Luckily, we had a lot of our vendors booked before the lock downs/stay-at-home orders started. As of now, we still plan on getting married in July 2021 and if we have to, move the reception to 2022. A lot can change in a year so I'm trying to be optimistic but realistic at the same time. I want to be able to enjoy the planning process and dress shopping but it's stressful, especially with my family being in Indiana while I'm in Wisconsin.

View Quoted Comment

This is why I'm not taking the free postponement because they are allowing free of charge Jan-March which is likely to have the virus still around. After March it is $4,000+!!!
Related articles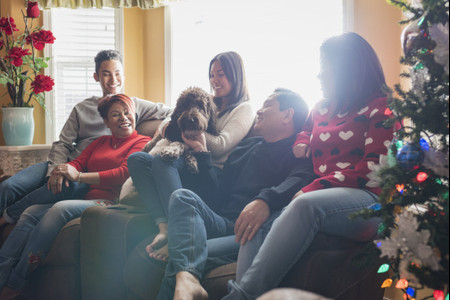 WeddingWire celebrates love
...and so does everyone on our site!
Learn more
Groups
WeddingWire article topics