How to Shop for the Right Undergarments for Your Suit or Tux
Boxers or briefs, cotton or silk—turns out there are quite a few options when it comes to what to wear under your suit. Here, experts help you pick what's right for you.
We have included third party products to help you navigate and enjoy life's biggest moments. Purchases made through links on this page may earn us a commission.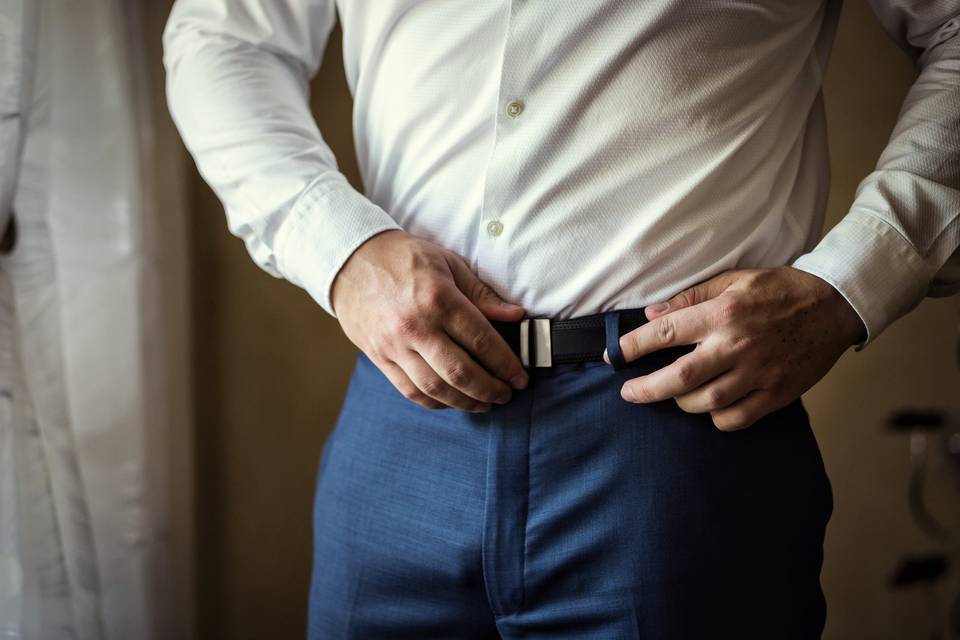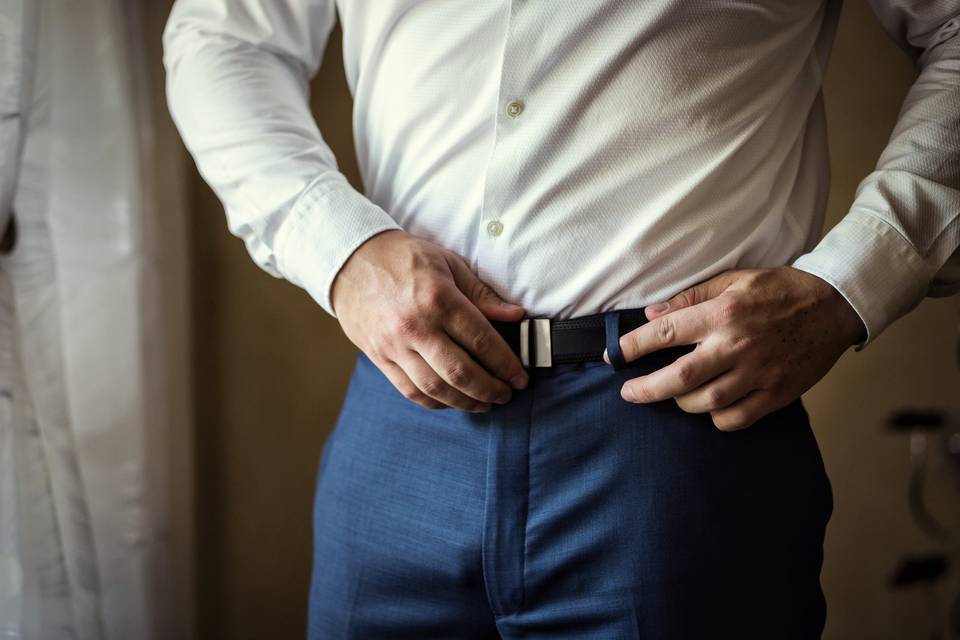 If you're a groom on the brink of getting married, you might find that there's so much information about the undergarments those wearing a dress should be wearing on their wedding day, but so little discussion about what to wear under a suit. "It's a shame that, for grooms, the attention to wedding-day attire seems to end with the tuxedo choice and maybe the shoes and stops there, especially, since there are so many options for men to choose from," says Ralph Auriemma, Creative Director at Paul Stuart in New York City. "When you've just invested a large amount of money in a well-made suit that has been tailored to your specifications, it would be uncomfortable to wear it without shorts and could possibly affect the lifespan of the tuxedo for future use."
Tom Patterson, founder and CEO of Tommy John, agrees, adding that comfort starts with the base layer. "You don't want to be adjusting yourself while you're up on the altar or uncomfortably sweating all night long," he says. "Finding the right undergarments can leave you feeling cool, comfortable and confident all night long."
So how do you go about shopping for the right undergarments for your suit or tux? Follow these experts' advice for how to choose what to wear your suit your wedding day.
Take your underwear on a trial run.
Patterson recommends against waiting until the day of your wedding to try a new type of underwear and figure out what to wear under your suit. "Pressure test your underwear in advance to make sure the fabric and silhouette is right for you," he says "Once you prove it out, then you can invest in a fresh pair for your wedding day." And when it comes to the best underwear style for suits, Loren Petrowski, owner of Marry You in Hawaii, in Honolulu, recommends boxer briefs and suggests that grooms stick with neutral darker colors to go with the suit that they have selected—or lighter if they go with a lighter suit. "If you generally wear boxers, you should wear these for a few days so that they are not unconsciously tugging at their briefs since they are not used to the tightness compared with the boxers," she says.
Do a few squat tests.
Once you have your suit and underwear on, Patterson suggests doing what he refers to as the "squat test." "Bend over, reach for the sky, twist and move around, making sure everything stays comfortably in place," he says. "Underwear should be designed for the real moving body, because after you say I do, you won't be standing or sitting still." When you're dancing up a storm on that dance floor with your new spouse, you want to make sure your underwear isn't bothering you throughout.
Carefully consider your choice in materials.
Grooms have choices when it comes to materials to wear on their wedding day, notes Auriemma. "They start with the classic mercerized cotton, then there's Pima cotton, broadcloth cotton, and of course, silk, all of which should be considered," he says. In his opinion, Pima cotton is one of the most comfortable for a wedding. "It's a fine gauge, long-staple cotton with built-in stretch for 'body fitting' styling," he says. He recommends it to the grooms who are looking for ultra comfort, underneath their tuxedo shirts. When it comes to the material of choice for your boxers, silk is the way to go. "Silk boxers are the perfect complement to a wedding day tuxedo, as they are the ultimate in comfort and provide a great base for a well-made trouser," says Auriemma.
Choose the right fit.
According to Auriemma, a well-made undershirt lays flat against the skin, doesn't bunch up and should be long enough in the torso to prevent it from riding up. "A wardrobe stylist's trick is to tuck it into the briefs to keep a slim line underneath a man's shirt," he says. "It's always best to wear a crew neck collar rather than a v-neck or tank style for the same reason, to make sure you're not seeing the outline of the collar underneath."
Treat your groomsmen to the perfect pair.
Lastly, once you find your perfect fit, Patterson recommends treating your groomsmen to a premium pair of underwear. "Share the wealth!" he says. "I can assure you a good pair of underwear can be the most memorable and considerate gift you can give on your big day." This is definitely one way to ensure that nothing is holding them back from joining you on that dance floor and having the time of their lives.