How to Save Money on Your Wedding Tux
Read on to find out how to save money on your wedding tux and groomsmen's attire.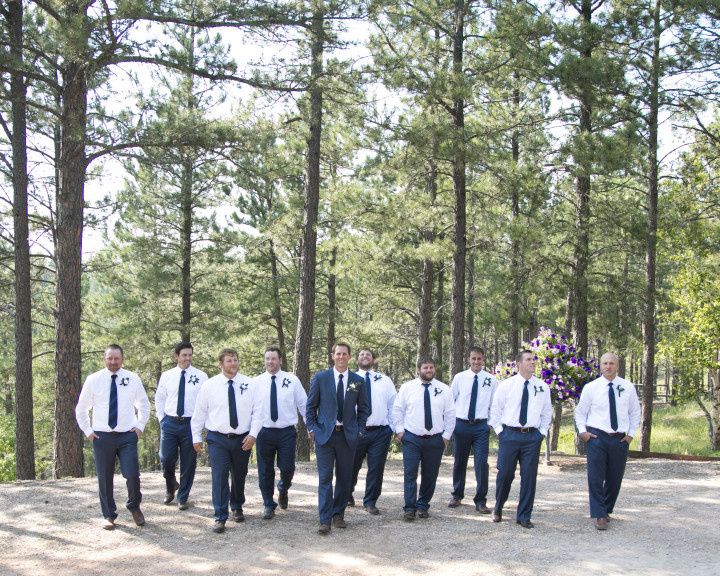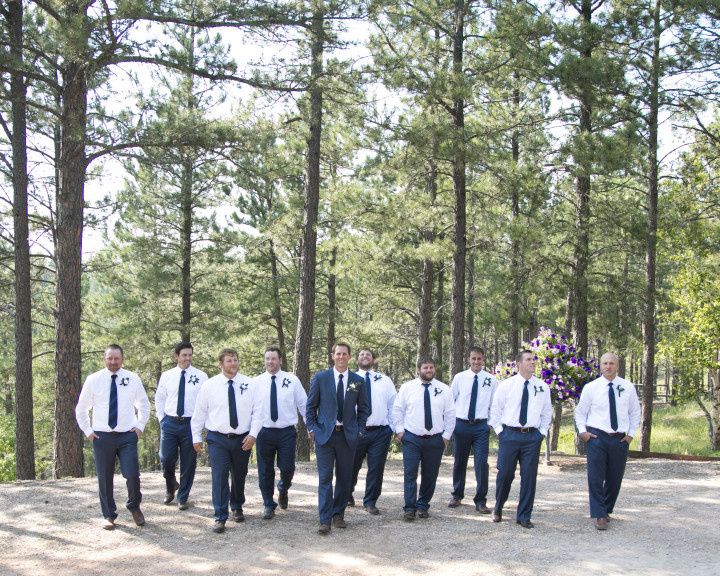 Photo: Cadey Reisner Weddings
Your wedding has already cost you and your spouse-to-be a small fortune, so at this point you're probably looking for a few cost-saving tips. Well, there are actually several ways to save some cash on your wedding tuxedo—and you won't have to compromise your style.Whether you're a fashionable groom who knows exactly what he wants to wear or a roll-with-the-punches kind of guy who would be happy in anything clean (or somewhere in between!), we're here to help.


Wear a suit as opposed to a tux.
In case you're not sure, the biggest physical difference between a tux and a suit is the use of satin: tuxedos use it, suits don't. (Also, suits are primarily worn with high-stance vests, while tuxedos are worn with cummerbunds or lower-cut waistcoats.) But these days, suits can be just as elegant and appropriate for a wedding as tuxedos—there are so many styles and fits to choose from, a suit could be just right for your big day, depending on the kind of event you're having. Plus, suits are cheaper than tuxes to buy and rent, so either way you'll save.

Adjust your attire to suit your venue.
If you're having a black - or white-tie wedding, it goes without saying that you'll need a tuxedo. But if you're tying the knot on the beach, for instance, a crisp pair of linen pants and a nice button-down shirt could be more appropriate than a full suit—and way cheaper.

Do a little comparison shopping.
You don't have to rent a tux from the first shop you enter—visit a few stores to see exactly what your money can buy. Chances are you'll find the right look and fit at a price you can afford, it just takes a little legwork.

Be flexible with brands and fabrics.
If you know you want a slim-fit suit, or a traditional tux or any other particular style of formalwear, you can shop around for the best price without being beholden to a certain brand or material. If, for example, a high-end designer makes a tux you love, but it's priced at more than $1,000, consider finding an outfit that has similar qualities (fit, style, type of buttons etc.) that's from a different brand.

Buy accessories you'll wear again.
Of course, it's important to buy accessories like cufflinks, shoes, and socks that will look great on your wedding day. But also try to only purchase accessories that you'll likely wear after your big day. The last thing you want is a pair of cufflinks that will sit in a box for decades—choose items that will have value for a long time.

Look for sales, coupons and discounts.
Keep your eyes peeled for sales and coupons from tux shops, which can help you save even more. Some stores offer sales for buying or renting more than one tux or suit at a time, which can be helpful if you're ordering ensembles for your groomsmen as well.