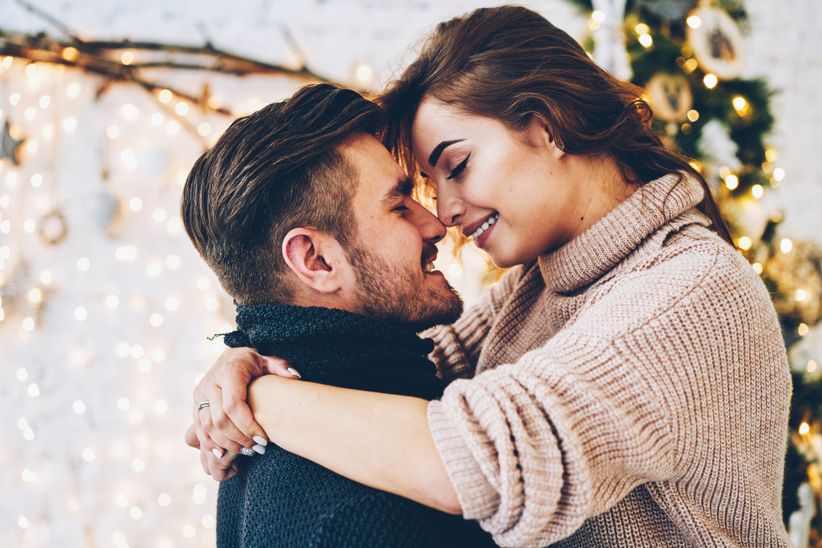 Seasonal attachment, or better known as Cuffing Season, usually means you and your bae will cozy up for the winter months and then part ways once the temp rises and your desire to stay cooped up all the time ceases. But, what if you want your relationship to be more than just a short-term "Netflix and Chill" fling? Don't worry, you're not alone. There have been quite a few solid relationships that blossom well after Cuffing Season ends. So, if you're starting to feel like the one you cuffed may be the real thing, we've got you covered.
Learn everything you need to know about Cuffing Season so you can make sure your relationship will last.
So, what is Cuffing Season?
Cuffing Season refers to the time of year when people who would normally rather be single find themselves wanting to be in a steady relationship, instead. This sense of wanting to be "cuffed" or tied down is stemmed from the idea that during the months of November to March people realize that the chances to meet others out at a bar, or just out in general, significantly drops due to cold weather and busy holiday schedules. Therefore, people decide to couple up so they can avoid having to attend holiday parties solo and also have an excuse to stay in on a Friday night.
How do you know if you're cuffed?
There are many signs that someone is cuffing you and it's important to stay observant about whether or not your partner is seeking a serious relationship or just a temporary fling. It's a telltale sign you've been cuffed if you start to notice that you're no longer meeting up for drinks or a bite to eat, and instead are opting for more casual hang at the house dates. Yes, you can thank Cuffing Season for the term "Netflix and Chill." Another sign, or shall we say phase, of being cuffed is when you become each other's go-to date for all types of holiday work parties or family-functions. Cuffing Season falls right during all the major holidays — like Thanksgiving, Christmas, and Valentine's Day — so many people look for commitment so that they don't have to deal with these social events alone. However, this doesn't mean you can't turn your relaxed courtship into a blossoming romance. You can easily build a stronger connection by showing interest in your prospective suitor's hobbies or trying to get to know their family or friends on a more personal level. These types of initiatives will help you build an emotional bond, rather than a friends-with-benefits relationship.
Do relationships last after Cuffing Season?
Yes, relationships can totally last well after Cuffing Season, but you both have to be willing to put in the effort. While dating is never easy, a commitment that started as a casual, seasonal fling means you'll have to start asking more "get to know you questions" in order for your relationship to grow. Once Cuffing Season ends, you'll no longer feel the pressure from your family or from the holidays about settling down. So, if you believe your partner is the real deal, be open and honest about pursuing a more serious relationship. Along with being less guarded with your partner, you should also start making future plans or dates together well in advance. Gone are the days of you two being quick date options, so putting an outing on the calendar a few weeks (or maybe months!) ahead of time is ideal. This type of planning will let each of you know that you're both on the same page and ready to brace the aftermath of Cuffing Season together.