What It's REALLY Like at Bridal Fashion Week
From attending runway shows to checking out the new dress collections up close, here's one fashion editor's view of what it's really like at New York Bridal Fashion Week.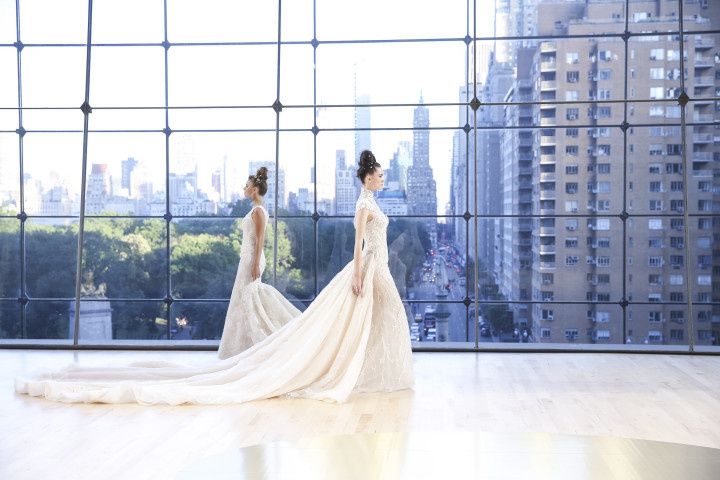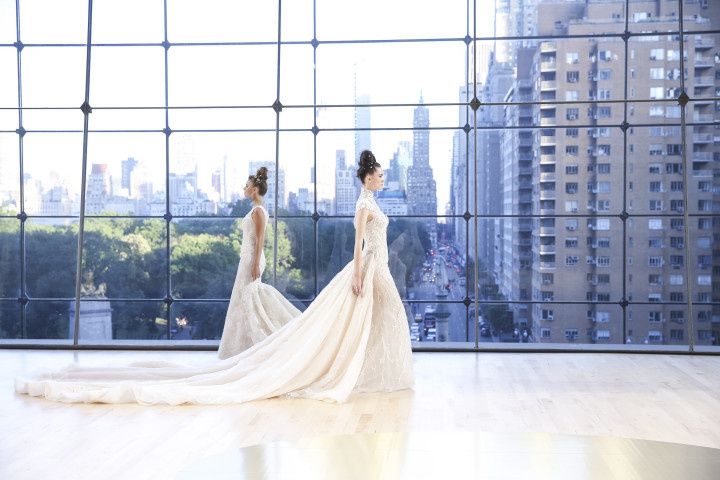 New York Bridal Market gives editors a sneak peek of the newest wedding dresses — basically, it's Fashion Week for the bridal set. This past Bridal Fashion Week, we were surrounded by the wedding dress trends that took our breath away. We saw hundreds of dresses and met with our favorite designers as we spent the week all over New York City. Want to know what NYBFW is really like? It's not always as glamorous as you might think! We've got a few years of experience under our belts, so keep reading to find out the real scoop.
Here's what we've learned firsthand about New York Bridal Fashion Week.
Don't forget to pack flats.
I make sure to pack my bags with my most statement-worthy clothing and shoes. Throughout the week you'll be around the biggest bridal fashionistas, so looking your best is a must. Being 5'2" in the world of fashion, I also have to wear some kind of heel when I'm surrounded by towering models all day, but I never forget to pack a pair of foldable flats to wear in between shows. Running around New York can do a number on your feet if they're squeezed into fashionable but not-so-comfy high heels. Carrying some kind of flat to slip on as I'm trekking to the next show always saves me from too many blisters.
It's not all runway shows.
Designers showcase their collections in three different ways at Bridal Fashion Week:
• A runway show is the only time the designer plans to show the collection and will have models strutting down the catwalk to catchy music.
• A presentation is at a scheduled time, but isn't presented like a runway show. Models will come out in the latest dresses and either walk around, stand on platforms, or pose in front of backdrops. The designer may be mingling with buyers, press, or PR representatives talking about the inspiration behind the new collection. It's a way to get the experience of a show with models, but in a less formal environment allowing you to get up close and personal with the gowns.
• An appointment is when you can drop in and and see the collection at a convenient time. Most of the time you'll have one-on-one time with the designer and you can pick out which dresses you want the model to try on, twirl in, walk around in, you name it. You can also discuss a designer's inspiration and vision in a more personal environment.
Nothing starts on time.
I never really fret if I'm a few minutes behind during Bridal Fashion Week, even though I try my best to be punctual. Typically, shows will start later than their original start time, which makes the rest of the day run late, too (cue everyone who's attending the same shows traveling from one location to another en masse). This gives you some time to walk around the runway, chat with other experts and admire the different backdrops and floral arrangements used at the shows.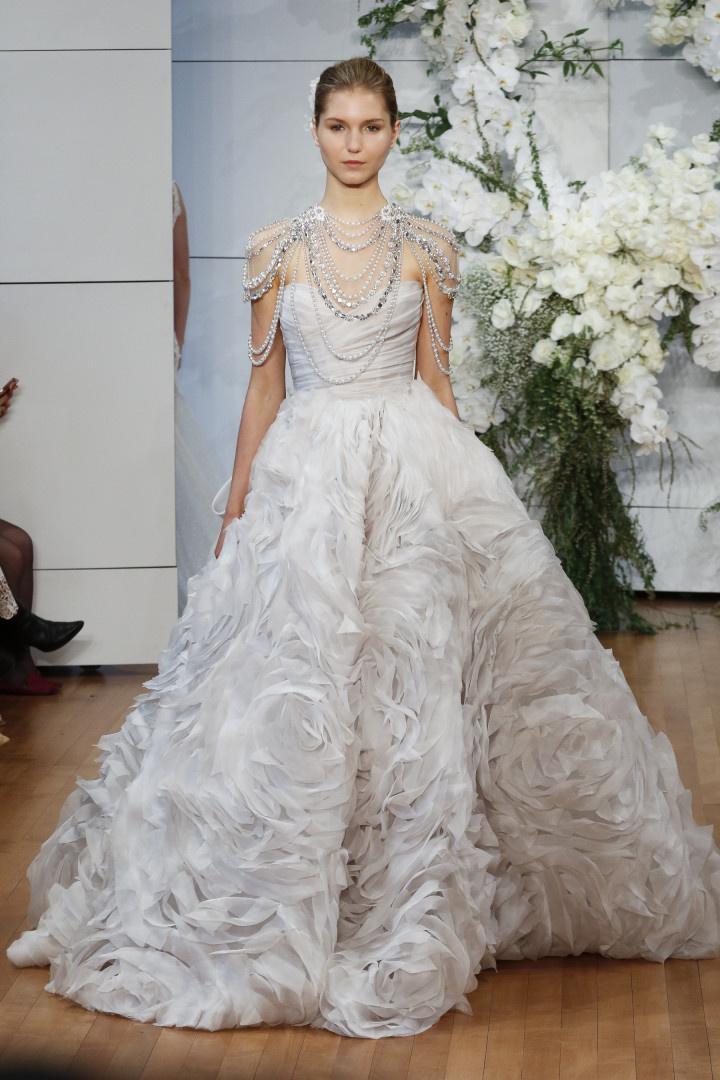 Fashion editors and bloggers aren't the only people attending shows.
While editors and fashion bloggers attend Bridal Fashion Week, the real stars are the bridal shop owners and buyers. They are there to purchase the gowns for their own stores — the dresses that you'll inevitably see (and hopefully buy!) when you go shopping yourself. While the runway shows and presentations are fun and lively events, these salon owners mean business. They often will provide feedback to the designers on which dresses will and won't work best for their brides—and see if tweaks can be made to certain gowns to better appeal to their clientele.
Never cross your legs during a runway show.
The last thing you ever want to do at Bridal Fashion Week is cross your legs at a show. If you have a front row seat, you'll need to keep your legs side by side and tuck your feet under your seat to make sure you don't get in the way of the models or in a photographer's picture. Trust me, you might get a stern look from a photographer if your legs end up in their shot, and it is totally embarrassing.
Your phone WILL die.
You HAVE to bring a portable charger with you—it will be your saving grace. In between shows, I often try and scope out an electric outlet where I can plug in, even if it is just for a few minutes. You never realize how fast your phone runs out of battery until you've been snapping photos of dresses or refreshing your inbox all day long.
You will see a celebrity.
While you are running around from show to show, you might also bump into some celebs along the way (think: any famous person who is recently engaged)! Being an avid Bachelor fan, I was giddy at the Hayley Paige show one season because I spotted former contestant Andi Dorfman. She was totally okay with grabbing a selfie before the show started.
It's okay to touch the dresses.
One caveat: you can't touch the dresses during a runway show (though you might like to!), but at one-on-one appointments, designers want you to touch and feel their gowns. That way, you can get get sense of how lightweight a skirt may be or how unbelievable soft the satin really is.
Uber will save your life.
Bridal Fashion Week shows take place all over Manhattan (and sometimes, Brooklyn). This means you'll be cabbing it a lot, especially if you're from out of town and don't want to use the subway. This season, I found myself booking it uptown, downtown, and everywhere in between. So if you feel like you don't know your way around New York, you definitely will after Bridal Fashion Week.
Champagne is everywhere.
At most shows, you'll be offered a glass of bubbly as soon as you enter the venue. This is a celebration of the designer's new collection, after all! While it is quite alright to enjoy a glass or two, you have to make sure not to overindulge. It's important to be present when you get to see the collections up close, especially if you have an opportunity to chat with designers about their gowns.
The front row will always be the best row.
It's hard to miss a single detail of a collection when you're sitting in the front row at a runway show. Models will strut literally inches from you in custom laces, endless tulle, and sparkly crystal accents. You'll notice everyone around you frantically pull their phones, tablets, and other devices out, but photos always look a hundred percent better if you are #blessed with a seat in the front row.