The Wedding Dress Style Guide: Everything You Need to Know to Say Yes to the Dress
Ready to start shopping for your wedding dress? It may be tempting to rush to your nearest bridal salon, but it's best to do some dress-shopping research beforehand. With the help of Allure Bridals, we've got all the information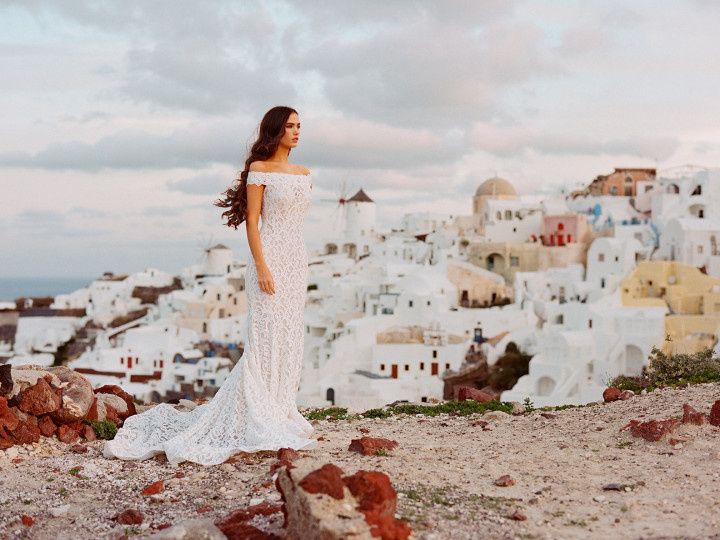 Sponsored by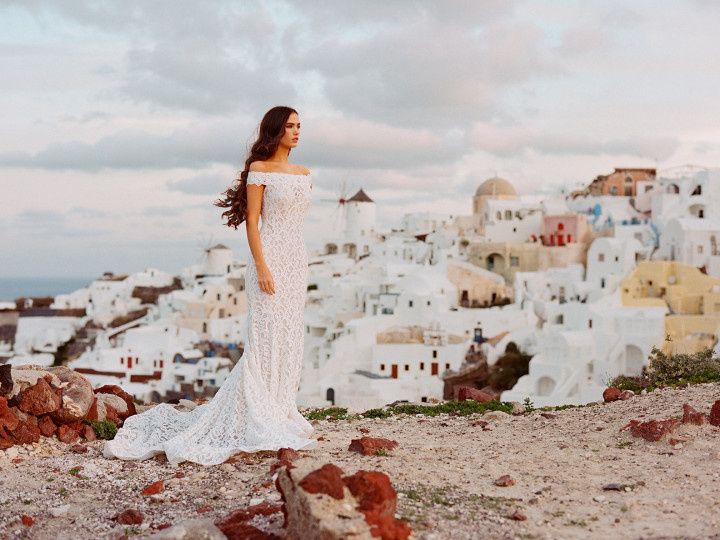 When it's time to shop for a wedding dress, it's easy to dive right into that sea of taffeta and lace—and get totally overwhelmed by the thousands of dress options out there. That's why it's so important to take a step back and do your homework (no, not that kind of homework) before shopping. By learning a bit about silhouettes, fabrics, necklines, and styles, you'll be able to better pinpoint the wedding dresses that will flatter your figure and suit your personality. We teamed up with Allure Bridals to provide a "research guide," if you will—an easy-to-understand rundown of all the info you'll need to find your dream dress.
From silhouettes to necklines and more, here's your ultimate wedding dress style guide. Happy shopping!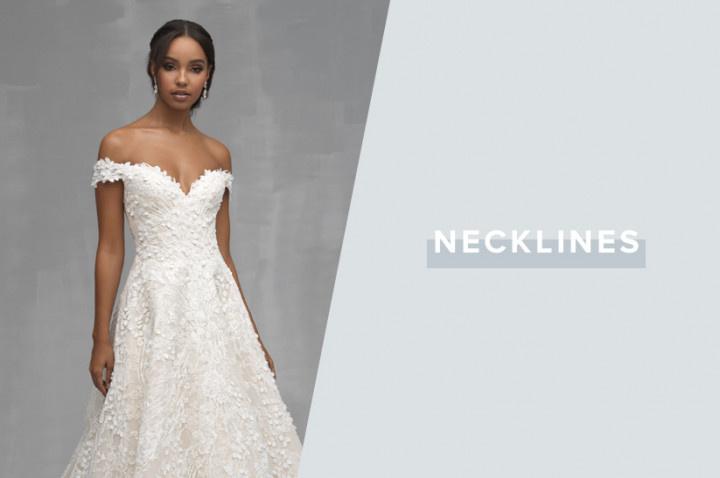 Off-the-shoulder, strapless, v-neck, sweetheart, bateau…the list goes on and on! There are so many gorgeous necklines to choose from, it's up to you to choose the look that best suits your figure and the style you want to convey. In particular, the right neckline will allow you to show some skin, if that's the look you're going for, or keep things more covered up if you'd prefer. Feeling a little overwhelmed by the wide variety of necklines available? We'll clear up all the confusion with this handy glossary.
Read More: All the Wedding Dress Necklines You Need to Know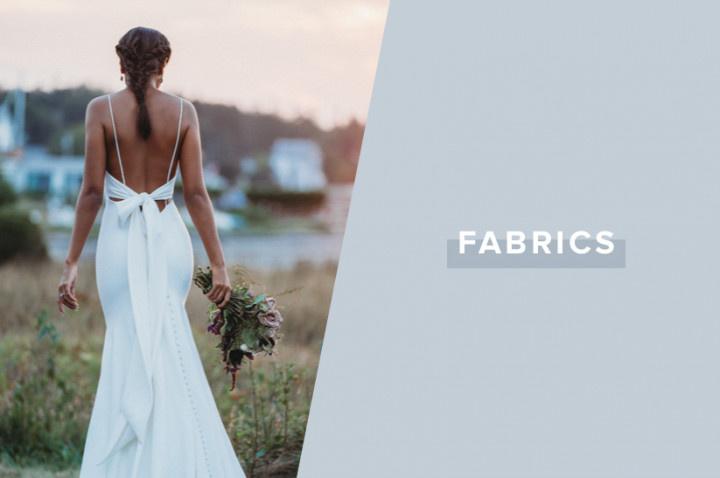 The wedding dress fabric you select has a major impact on the formality, silhouette, and even the cost of your gown. It's important that you start your dress shopping experience with an understanding of the different fabrics available. While learning about the different fabrics is a big deal, it's essential to try on a variety of dresses on—a type of fabric that you fell in love with in pictures might not look as amazing on and alternatively, a fabric you weren't a huge fan of might be a total winner.
Read More: The 5 Wedding Dress Fabrics to Know Before You Shop
Do you want a wedding dress that hugs your curves or a princess-worthy style with a full skirt? A wedding gown's silhouette is a major factor in how a particular dress flatters your figure. You might look amazing in a ball gown, gorgeous in a mermaid, or fabulous in a sheath—you'll just have to try on a bunch of styles to find out!
Read More: The 7 Wedding Dress Silhouettes Defined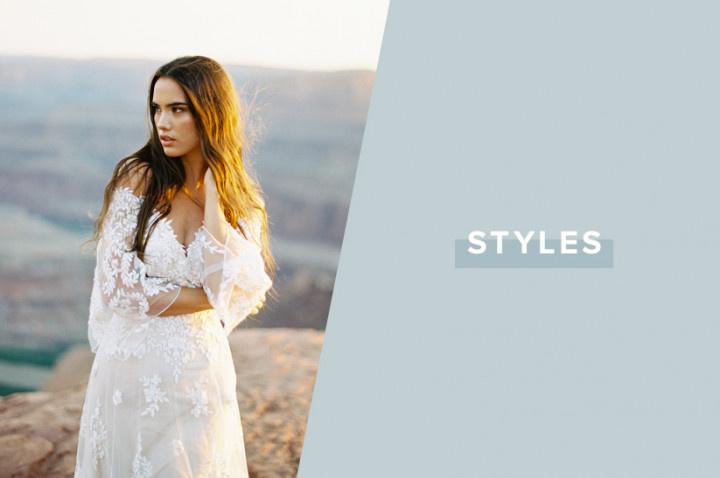 One of the first steps in your dress shopping journey is deciding on the style of wedding dress you imagine yourself wearing on the big day. One of the most popular wedding dress styles these days in the bohemian look. While boho style might conjure images of Coachella, don't discount this look just yet. It turns out that you can add your own twist to the bohemian look—and the Wilderly line has lots of options for you to do just that, whether you're more a boho-glam bride or a boho-minimalist.
Read More: How to Put Your Own Twist on a Bohemian Wedding Dress