Top First Dance Songs From the Past 10 Years
We went through Billboard's Hot 100 charts from 2007-2017, making a list of songs released over the last 10 years that will make great first dance songs.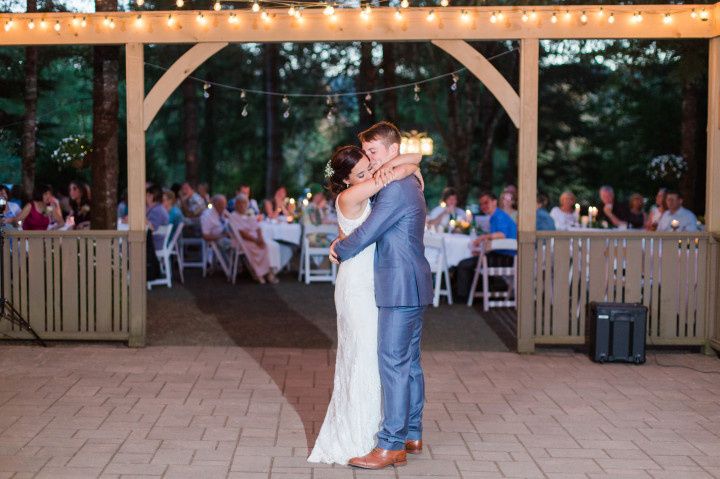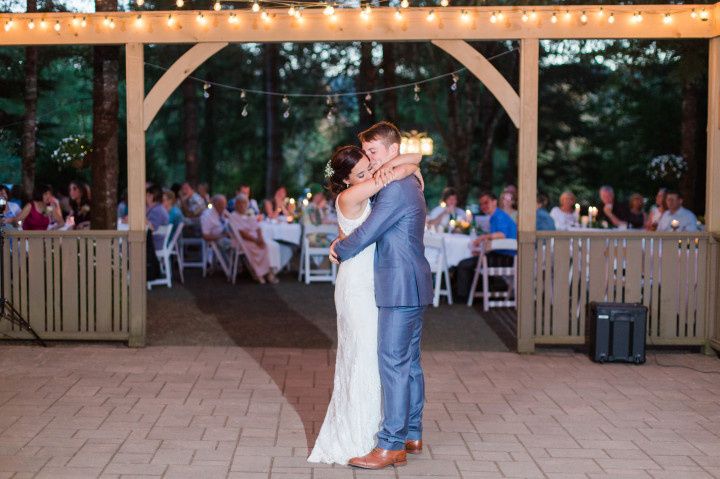 Photo: Allison Jeffers Wedding Photography
Choosing a first dance song is always fun, but not necessarily the easiest task of the wedding planning process. You and your S.O. want a song that represents who you are as a couple as well as the journey to your wedding day. To help (and to celebrate WeddingWire's 10th anniversary!), we've done the heavy lifting and went through Billboard's Hot 100 charts from 2007-2017, making a list of songs released over the last 10 years that will make great first dance songs.


Check out our favorite first dance song selections.

2007
"Everything" by Michael Buble
Not only does this tune have a classic, jazzy feel, it has a great beat to dance to!
"No One" by Alicia Keys
It's pretty much a fact that Alicia Keys is amazing. With lyrics like, "I just want you close/ where you can stay forever/ you can be sure/ that it will only get better", you and your new spouse will love dancing to this soulful jam.

2008
"Say Hey (I Love You)" by Michael Franti
Not only does this reggae-pop fusion hit have a great beat, it also has some seriously adorable lyrics.
"Make You Feel My Love" by Adele
Bring on the waterworks! If you're looking for a tune that's sure to tug at the heartstrings, this Adele cover of a Bob Dylan classic will do the trick.

2009
"Then" by Brad Paisley
Whether you're a lover of country music or not, Brad Paisley definitely knows how to write a love song. "Like a river meets the sea/ stronger than it's ever been/ we've come so far since that day/ and I thought I loved you then." swoon
"Lucky" by Jason Mraz and Colbie Caillat
This tune is pure sweetness and ideal for couples who want a light and happy tune for their first dance—not too sappy or emotional.
"You Are the Best Thing" by Ray LaMontagne
One of the most popular first dance songs to this day—and for good reason. The simple lyrics make this tune perfect for a more informal wedding.

2010
"Just The Way You Are" by Bruno Mars
What really needs to be said about Bruno Mars? He and this song are awesome.
"Stuck Like Glue" by Sugarland
Another adorable country hit, the bouncy beat and romantic lyrics will keep you smiling through the whole dance.

2011
"Love on Top" by Beyonce
Your first dance song doesn't have to be sweet and sappy—why not have some fun with it? This lighthearted and happy song is the perfect upbeat tune to celebrate your marriage.
"Honey Bee" by Blake Shelton
"You'll be my soft and sweet/ I'll be your strong and steady/ You'll be my glass of wine/ I'll be your shot of whiskey/ You'll be my sunny day/ I'll be your shady tree." Yes, please!

2012
"Adorn" by Miguel
The original pop version might not be the best choice if you're planning on slow dancing with your SO. But the acoustic version Miguel sings for his Spotify Session is too cute!
"I Won't Give Up" by Jason Mraz
Is it really a first dance song round up if Jason Mraz isn't mentioned? Definitely not. His duet with Colbie Caillat, "I'm Yours" is always popular but "I Won't Give Up" perfectly reiterates the vows you just took.

2013
"Suit & Tie" by Justin Timberlake
Another song choice for dance lovers, consider a choreographed first dance to this JT hit. Love the song but not the pacing, Jason Chen and Alyssa Bernal have an acoustic cover that's totally worth a listen.
"Ho Hey" by Lumineers
A relaxed tune—your guests will love singing along!

2014
"All of Me" by John Legend
This song is a favorite for couples who want their first dance to be a bit sultry and sexy.
"I Don't Dance" by Lee Brice
The first dance can be intimidating especially for people who don't like to dance. Lee Brice gets it right with this song. You might not like it, but you'll definitely do anything to make your SO happy.

2015
"Thinking Out Loud" by Ed Sheeran
This song was written to be a perfect first dance song (just watch the music video!). We have a feeling this song will be popular at wedding receptions for many years to come.
"Love Me Like You Do" by Ellie Goulding
Ellie Goulding has plenty of songs that make you want to sway to the music. The lyrics capture the fear and exhilaration of falling in love. Brooklyn Duo have a beautiful instrumental cover as well.

2016
"One Call Away" by Charlie Puth
"One Call Away" understands what it means to make that lifelong commitment to someone else and it's good for dancing.
"H.O.L.Y" by Florida Georgia Line
A slower song from the country-pop duo, "H.O.L.Y" or high on loving you, is a great choice for your rustic soirée.

2017
"Perfect" by Ed Sheeran
While "Thinking Out Loud" is still super-popular, we also love this song from Ed Sheeran. He's got a real talent for writing great love songs and this is sure to be heard for the next few years.
"Speak To A Girl" by Faith Hill and Tim McGraw
The country powerhouse couple are back. With other hits like "This Kiss" and "Your Love", Tim and Faith have perfected their duets.