16 Songs to Play on Repeat the Week of Your Wedding
We definitely think everyone should have a little dance party of their own the week before their wedding.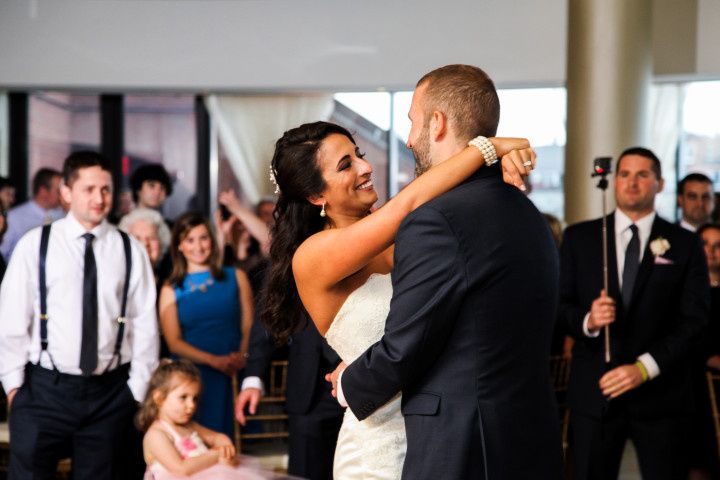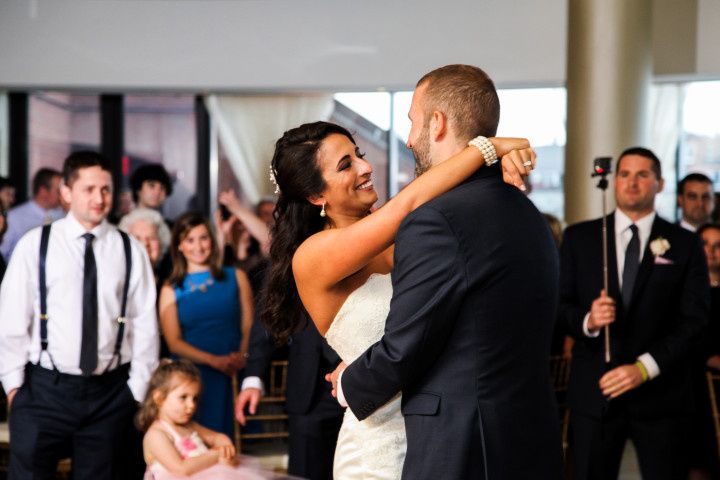 Woo-hoo! You've made it through the great plus-one debate and the oh-so-fun seating chart puzzle, which means you're at the final stretch before saying "I do." Therefore, it's time to finally relax and get excited for your big day! So kick back and put on a playlist filled with feel good songs to help relieve some of the stress of planning. Because we definitely think everyone should have a little dance party of their own the week before their wedding.
Check out these upbeat songs that you should listen to the week before your wedding.
"Happy Together" by The Turtles
Play this upbeat tune while cruising in the car with your S.O. and you'll be singing along together in no time.
"Shape of You" by Ed Sheeran
Ed Sheeran's pop hit is perfect to dance to or to blast while getting ready for one last date night before the big day!
"Send Me On My Way" by Rusted Roots
If you and your future-spouse need a pick me up after a stressful wedding planning task then this feel-good song will do just the trick.
"You Make Loving Fun" by Fleetwood Mac
A classic rock song, "You Make Loving Fun" is a catchy hit that can be played while cooking dinner or while you're getting ahead of the game and writing your "Thank You" notes.
"Just To See You Smile" by Tim McGraw
Do you and your fiancé love country music? Then this sweet little number will definitely have both you and your future-spouse smiling.
"All Eyes on You" by St. Lucia
An Indie hit, this chill happy tune is a great pick to listen to while commuting to work or when you unwind a bit.
"Don't Worry Be Happy" by Bobby McFerrin
Make sure to play this tune to help stop you from worrying about minuscule wedding details.
"Good Vibrations" by The Beach Boys
Amp up your week with this beachy song that is bound to give you good vibes.
"September Song" by JP Cooper
JP Cooper's fun and happy single will have you and your fiancé singing and dancing.
"Snapback" by Old Dominion
Another mood boosting song, this country hit can definitely be played to jam out to in a car or at home.
"I Want To Hold Your Hand" by The Beatles
Who wouldn't want to hold their fiancé's hand after listening to this love song?
"Malibu" by Miley Cyrus
We are obsessed with Miley's new single that is all about her falling in love with Liam Hemsworth. Swoon.
"Hooked on a Feeling" by Blue Swede
Another great sing along to, you and your S.O. will have a hard time not laughing as you listen to this mood boosting hit.
"I'm Yours" by Jason Mraz
Every time we hear the guitar chords of this love song our hearts skip a beat just a little bit.
"Celebrate" by Ingrid Michaelson, AJR
Get up and dance to this catchy pop song that makes everyone want to celebrate.
"Then" by Brad Paisley
We can't think of a better country love song that will have you excited for your wedding day. I mean who wouldn't gush over the lyrics "I got down on one knee right there and once again, I thought I loved you then."