21 Something Blue Wedding Ideas Under $50
Add a little pop of color to your wedding-day look with these something blue wedding ideas, from sashes to socks and more!
We have included third party products to help you navigate and enjoy life's biggest moments. Purchases made through links on this page may earn us a commission.
Something old, something new, something borrowed, something… blue? While many couples want to embrace this fun Old English tradition, it can be difficult to figure out how to include the color something blue wedding ideas into your big day ensemble. Symbolizing trust and fidelity—two hallmarks of marriage—it used to be said that blue would ward off evil spirits and protect the newlywed couple. While that might seem pretty silly these days, it's still a fun tradition to follow.
From the classic to the unique, we've got something blue wedding ideas for both brides and grooms. What's more, all of our picks clock in at $50 or less!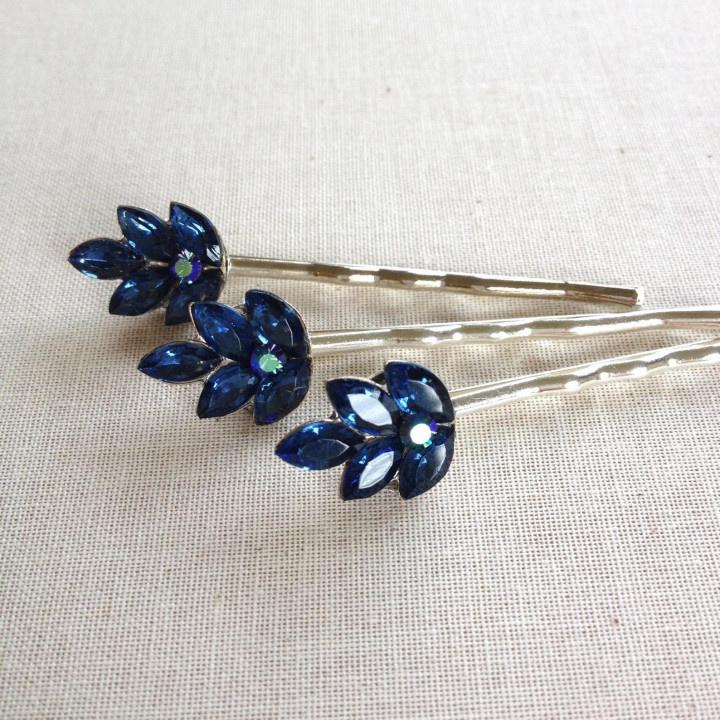 If you can't manage to incorporate that all-important "something blue" into your ensemble or even your bridal jewelry, why not work it into your hair? These stunning sapphire hair pins are the perfect way to do just that. They're handcrafted from Swarovski crystals and fashioned into the shape of leaves. Perfect for just about any bridal hairstyle, these pins are available in either a silver-plated or gold-plated option. Add a bit of bling to level up your pixie cut, or place them around a bridal bun; either way, these are one of our favorite something blue wedding ideas.
ChicMaddies navy blue Swarovki hair pins, $33, Etsy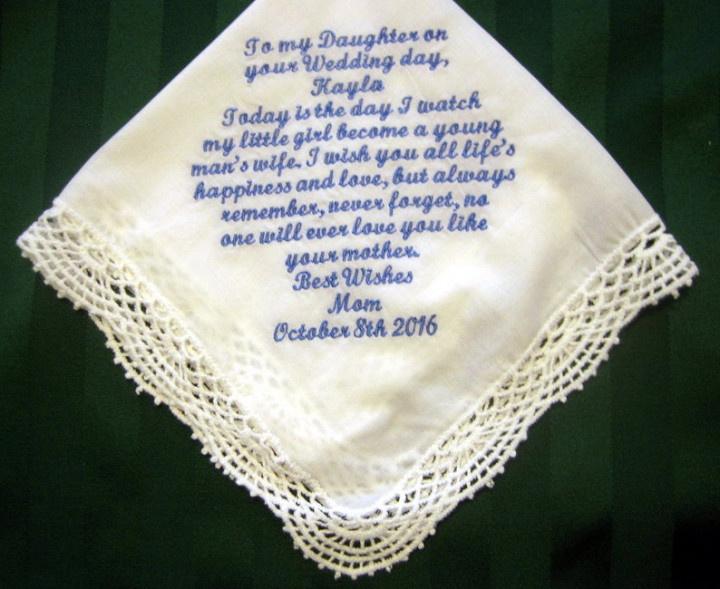 This beautiful handkerchief, with a touching message from Mom embroidered in blue, will have you reaching for the tissues. Or, you can wipe those tears away with this instead! If you're looking for something blue wedding ideas that you can carry instead of wear, this bridal handkerchief makes a great choice. It's a perfect keepsake that'll bring fond memories of your special day for years to come.
Embroidery by Linda bridal handkerchief, $33, Etsy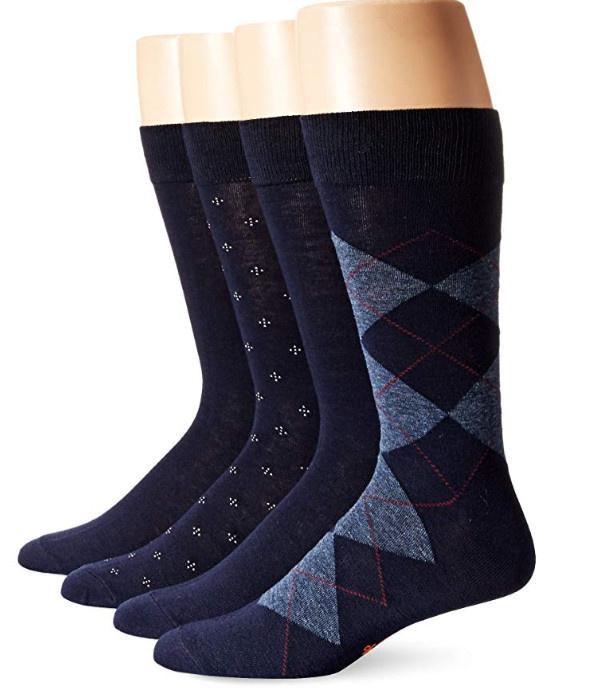 There's no reason why a groom can't wear something blue, too. But that doesn't mean he's got to don a 70's-style light blue tux! Have him wear a pair of navy socks for a subtle, masculine nod to this wedding tradition. A perfect choice for the wedding and beyond is this 4-pack of navy socks from Dockers. They're as appropriate for the board room as they are for the aisle, and the polyester/spandex blend ensures a snug fit.
Dockers men's argyle dress socks, $16, Amazon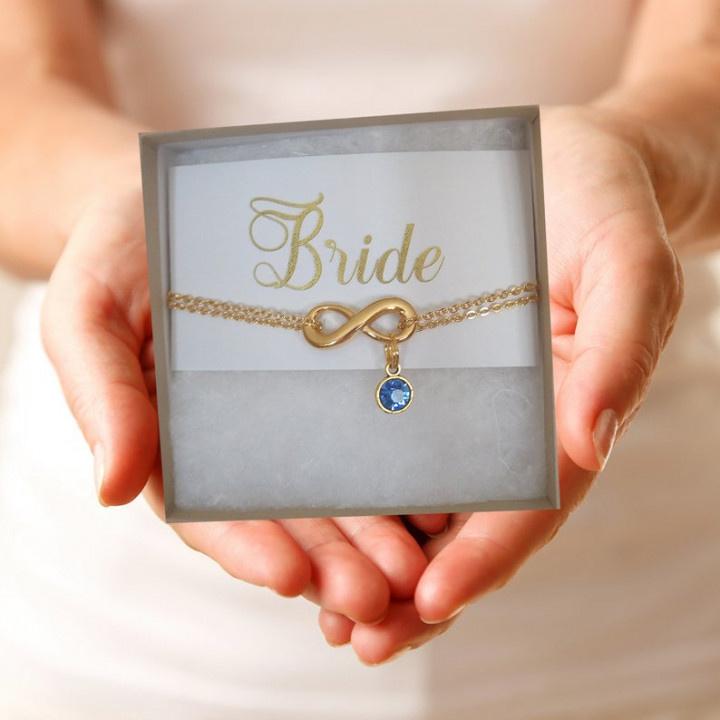 Already selected your bridal jewelry but need something blue? No worries—opt for an anklet! It's a great way to add just a touch of bling to your ensemble, whether your guests will see it or not. We love this infinity anklet from Etsy shop Savor the Memories. It's crafted from sterling silver and incorporates a single blue pendant so you can check the box on that something blue you're looking for. This 11.5-inch anklet comes in gold or silver and closes with a secure lobster clasp.
Savor the Memories something blue infinity anklet, $27, Etsy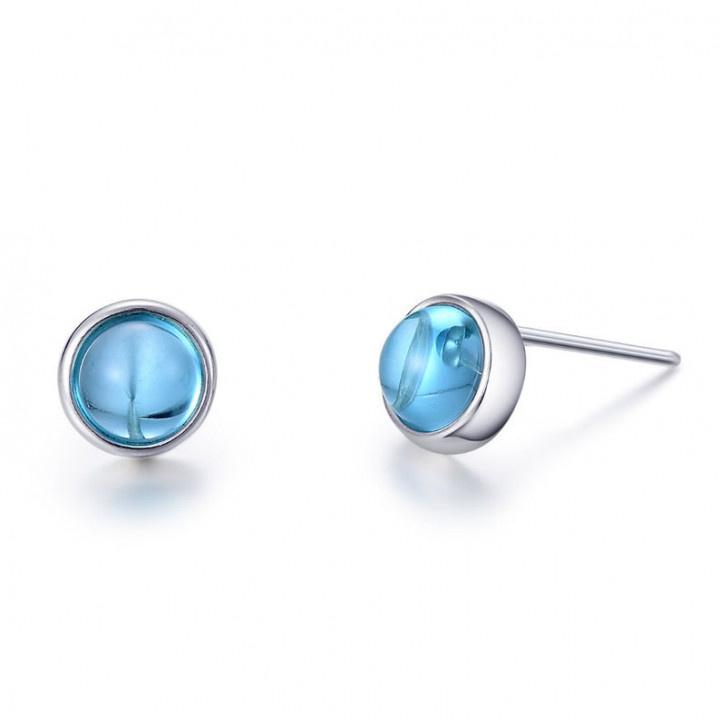 One of the best go-to something blue wedding ideas? A pair of earrings featuring a blue stone. It's an easy way to meet this fun wedding requirement. And these blue topaz studs definitely do the trick. They're simple and elegant; the perfect finishing touch for your bridal ensemble.
DouDouJewelry blue topaz studs, $32, Etsy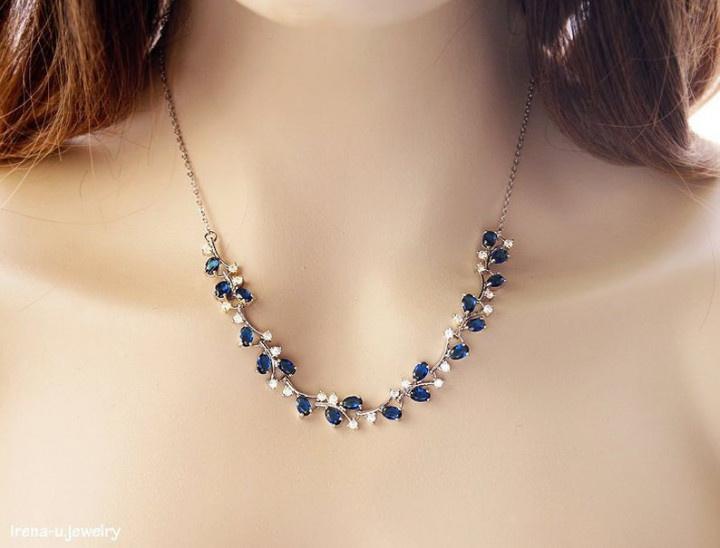 Looking for something blue wedding ideas you can wear for your wedding and long after? This sapphire cubic zirconia set from Etsy seller Ireneau is the perfect choice. Here, a delicate strand of gems designed in a leaf vine pattern is suspended from the neck at just the right length for a beautiful focal point—choose from 16, 18 or 20 inches. What's more, you can opt to make it a set with a matching bracelet and drop earrings.
Ireneau sapphire cubic zirconia wedding necklace, $47, Etsy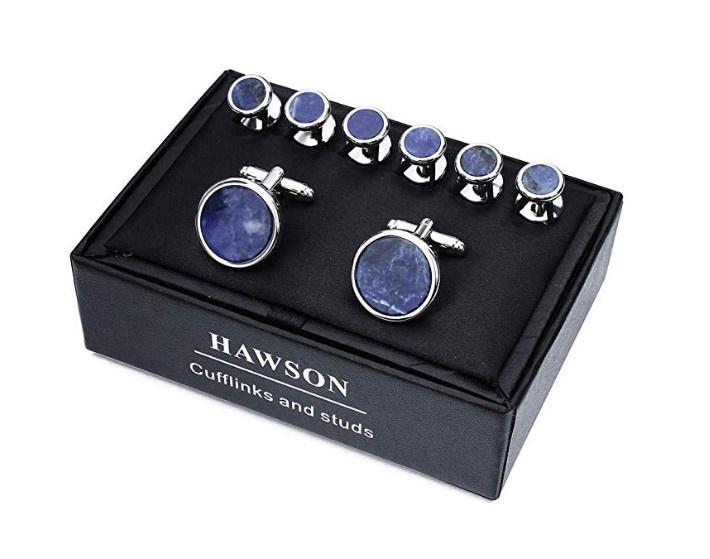 Blue cufflinks are an obvious choice when it comes to something blue wedding ideas for him. And we think these blue mother of pearl links are perfectly wedding ready. Masculine and chic without looking gaudy and overstated, they're the perfect choice if your tux-wearers need a hint of blue for the big day.
Hawson cufflink set, $17, Amazon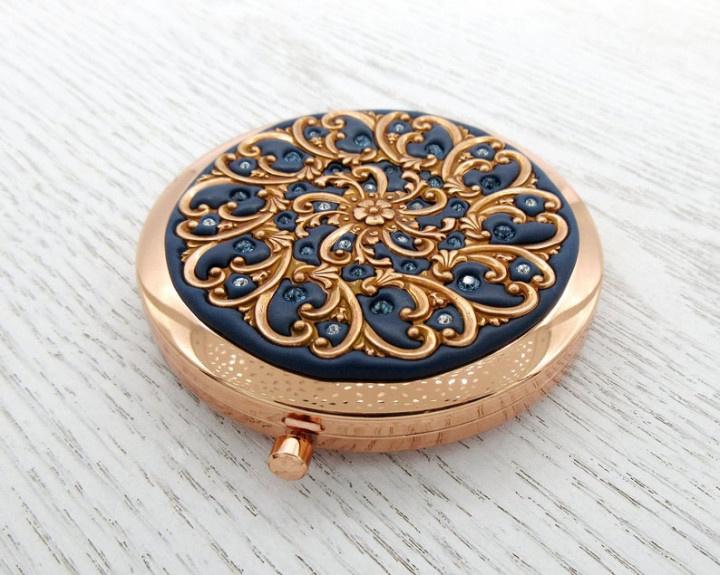 Every bride needs a compact mirror to stow in her clutch for any beauty emergencies that might arise, like running mascara or fading lipstick. Help keep your beauty game on point with this vintage-inspired navy blue and rose gold compact from Etsy seller Crystal Filigree. It's one of our favorite something blue wedding ideas.
Crystal Filigree navy blue rose gold compact, $35, Etsy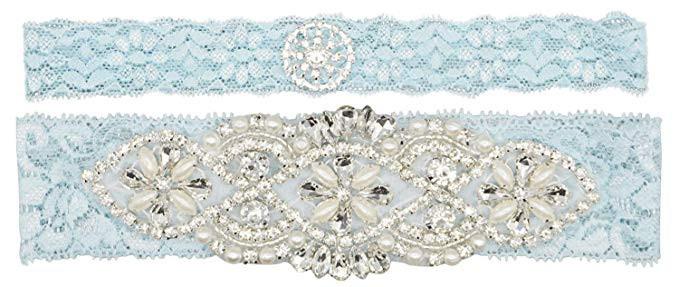 One of the most popular something blue wedding ideas is to simply wear a blue garter. It's an easy way to check the box without actually displaying any blue in your ensemble. We're in love with this simply adorable set from Amazon. It's delicate and tasteful, with just a hint of light blue. The faux crystal and diamond beading makes it a perfect bridal accessory, and this set comes with one for keeping and a smaller one for tossing.
Lovful blue wedding garter, $13, Amazon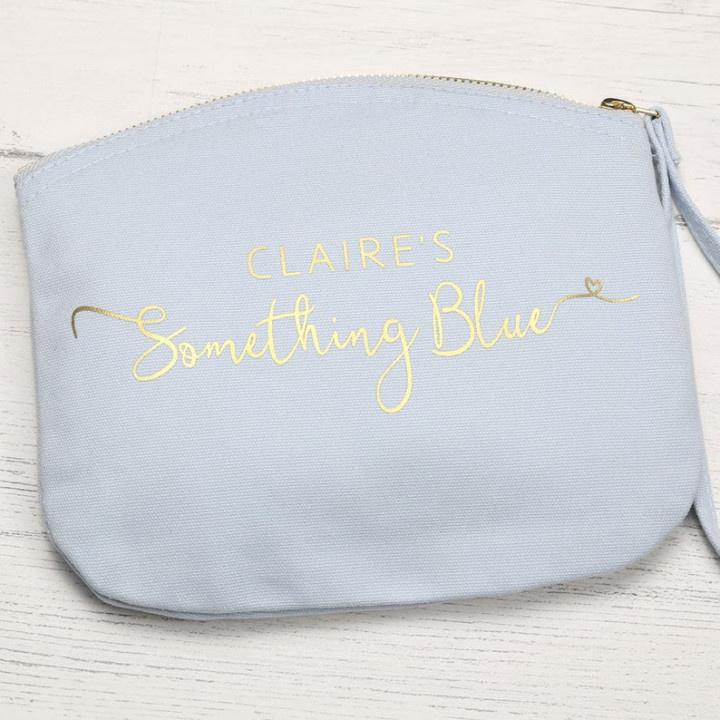 Stow that compact mirror (and a few other essentials as well!) in this sweet personalized bridal clutch from Etsy seller Prezzely. It's a simple canvas clutch that's just the right size, and the light blue hue makes it one of the best something blue wedding ideas that doesn't require you to actually wear blue. Choose from a variety of complementary colors for the text, like gold, silver, navy and more.
Prezzely something blue personalized brides bag, $15, Etsy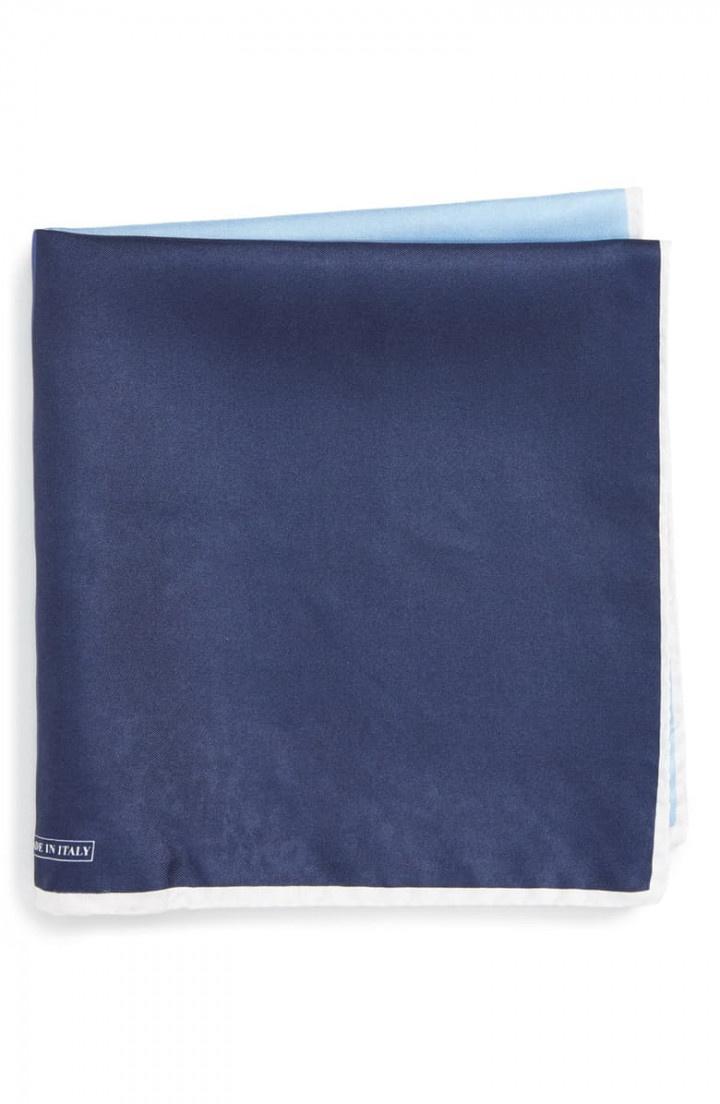 Looking for something blue wedding ideas for him? Look no further than this chic tonal pocket square from Nordstrom. Made from Italian silk, this pocket square incorporates not one, not two, but four different shades of blue, making it just right for pretty much any color palette you've chosen for your big day.
Nordstrom silk pocket square, $40, Nordstrom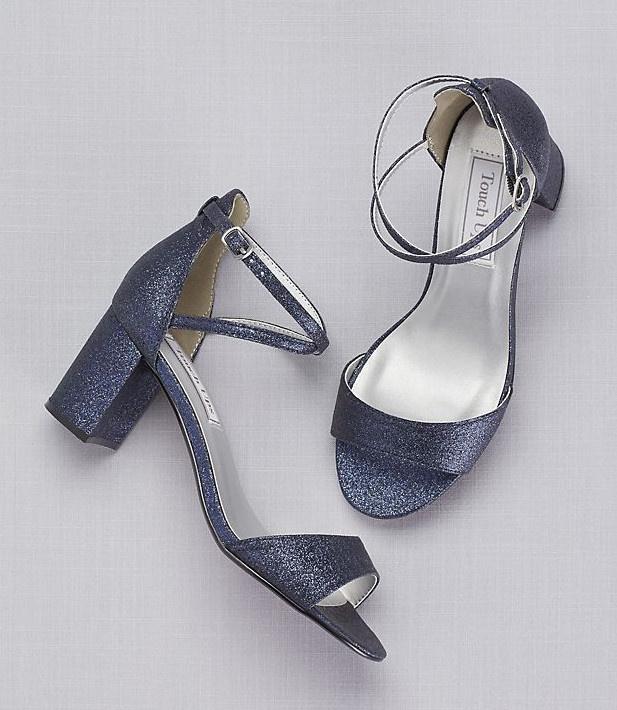 Make a bold choice when incorporating something blue when you opt for these gorgeous navy heels from David's Bridal. With a crisscross pattern and a 2.5-inch heel covered in navy with a hint of sparkle, they're the perfect way for guests to get a peek of blue from your ensemble.
Touch Ups Jackie blue shoes, $50, David's Bridal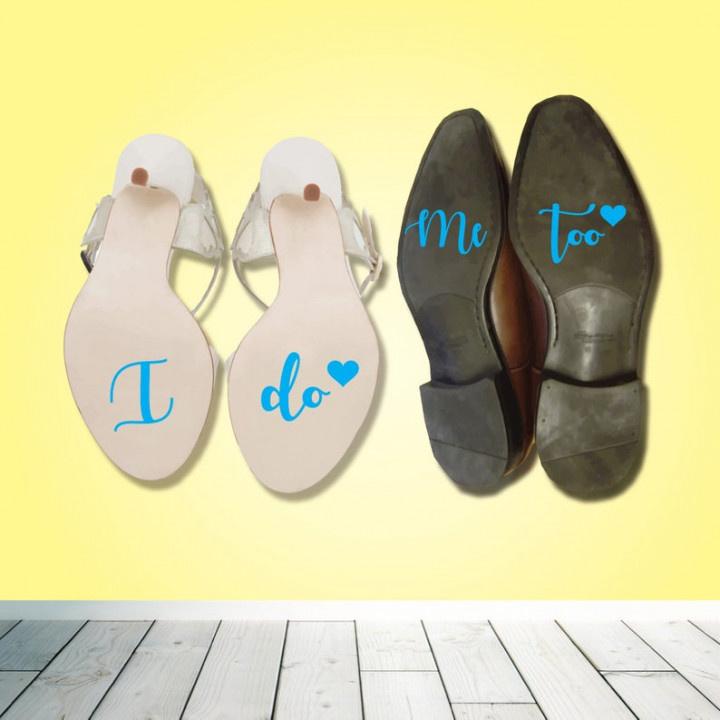 Not into wearing blue shoes? No problem! Simply attach these clever stick-ons to the bottoms of your wedding shoes. They're a super fun way to sneak in that something blue and give a nod to those all-important vows you'll say. These blink-and-you'll-miss-them blue stickers are just asking to be photographed. They're one of the cutest something blue wedding ideas we've seen.
Dream Craftz Online blue shoe stickers, $5, Etsy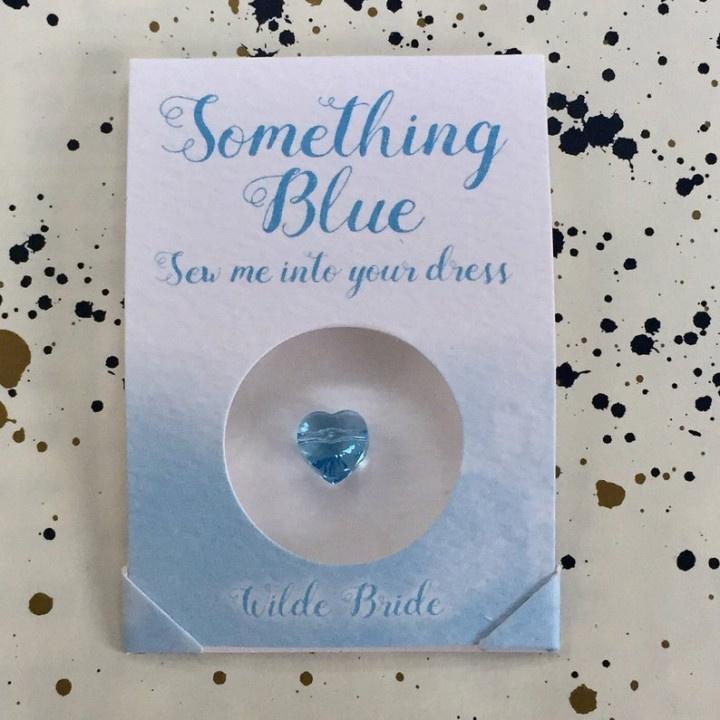 Maybe you've heard of this sneaky little trick: sewing a tiny blue item into the lining of your gown is a favorite when it comes to something blue wedding ideas. It's such a simple way to give a nod to this sweet tradition. We love this tiny blue Swarovski crystal heart—hand it to your tailor before your final fitting for the perfect touch of blue on your wedding day.
WildeBride something blue Swarovski crystal heart, $13, Etsy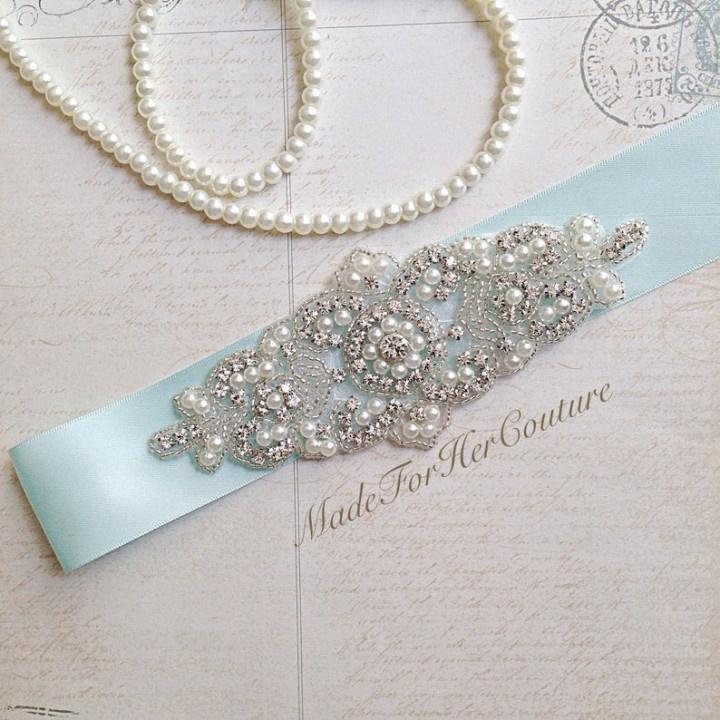 If your wedding dress is screaming for a sash, why not make it a blue one? It's a totally on-trend way to stick with that something blue tradition. Amp up your gown's glam factor with this light blue sash that incorporates a wow-worthy pearl and rhinestone applique. If you're looking for something blue wedding ideas, this one definitely needs to be on your list!
Made for Her Couture aqua bridal sash, $26, Etsy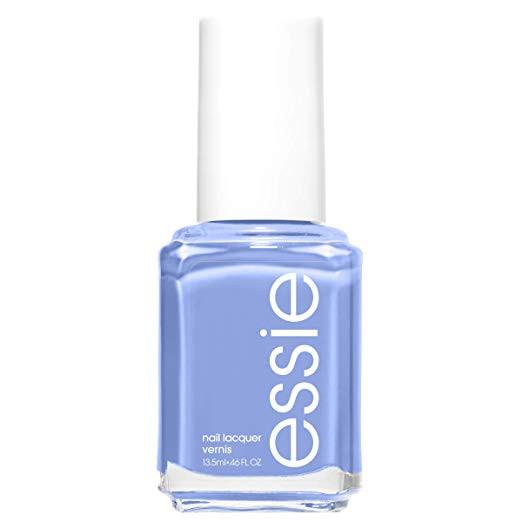 If you're looking for a unique way to add a splash of blue to your bridal look, a pretty blue manicure could be just the ticket. We love this soft powder blue hue from Essie. It's not flashy or overstated, and the light blue color will make an excellent compliment to your wedding gown.
Essie Bikini Teeny shimmer polish, $9, Amazon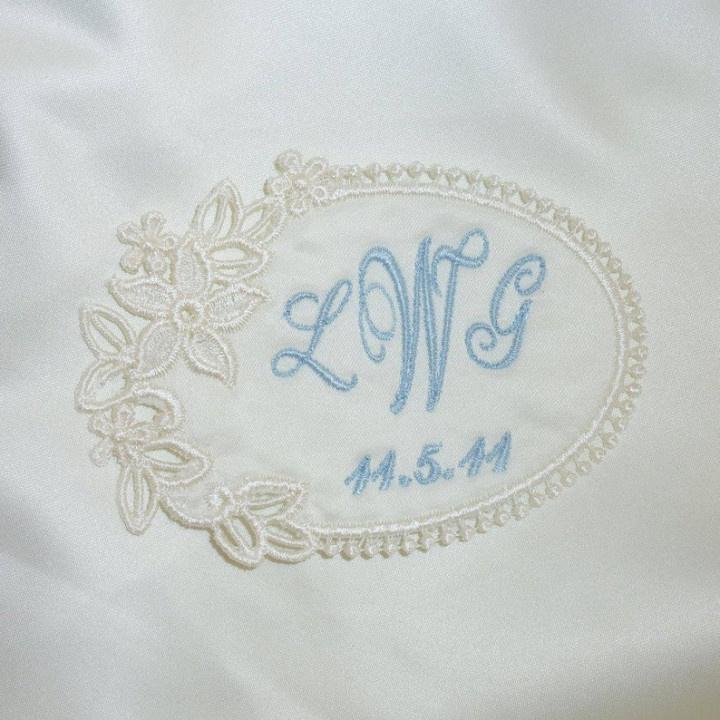 Something blue, something...discreet? We say why not? That's why we've included this wedding dress label on our list of our favorite something blue wedding ideas. Simply stitch this white and blue patch, which includes your initials and wedding date, somewhere on the inside of your gown for a hidden nod to this bridal tradition.
Timeless Embroidery wedding dress label, $40, Etsy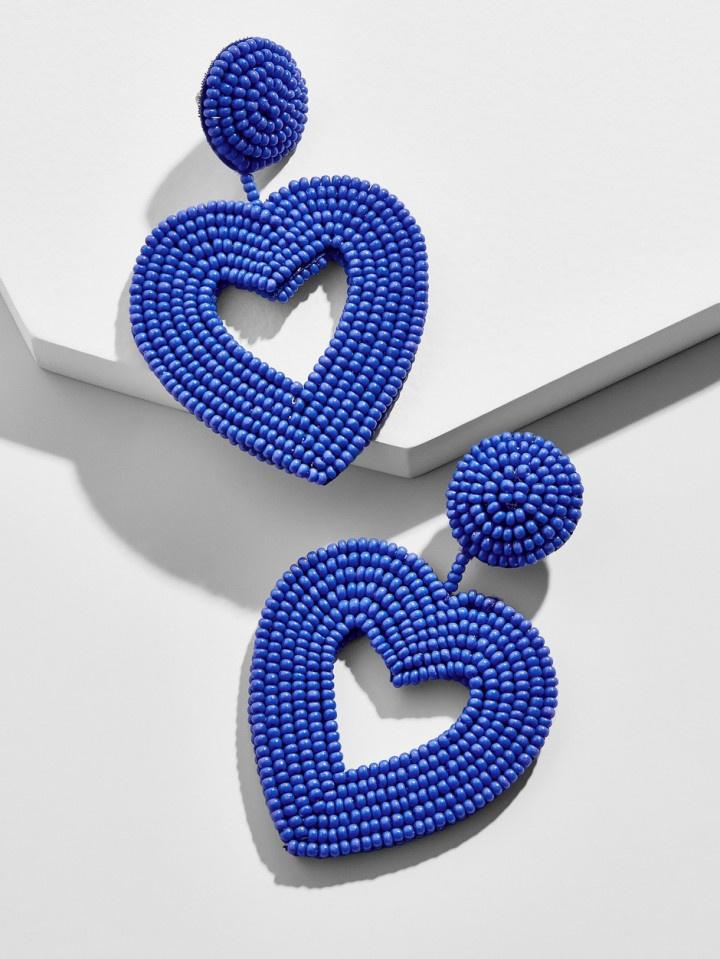 Perfect for a beach wedding or nuptials with a more casual vibe, these blue heart drop earrings are a fun way to add something blue to your ensemble. Tiny seed beads are tightly strung in the shape of a playful heart with cut-out middle; a perfect yet bold bridal statement piece.
BaubleBar Vionnet heart drop earrings, $42, BaubleBar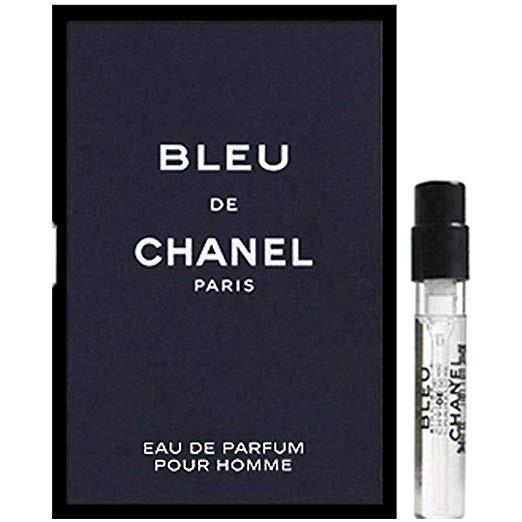 An amazing masculine scent and a cheeky nod to that something blue tradition? Bleu by Chanel makes an obvious choice for his wedding scent, and one of our favorite something blue wedding ideas. While the regular sizes are pretty pricey, we love the idea of purchasing this sample size, which will get him through the wedding and the honeymoon. Love it? Splurge on the regular size once those wedding bills subside.
Bleu by Chanel sample size, $12, Amazon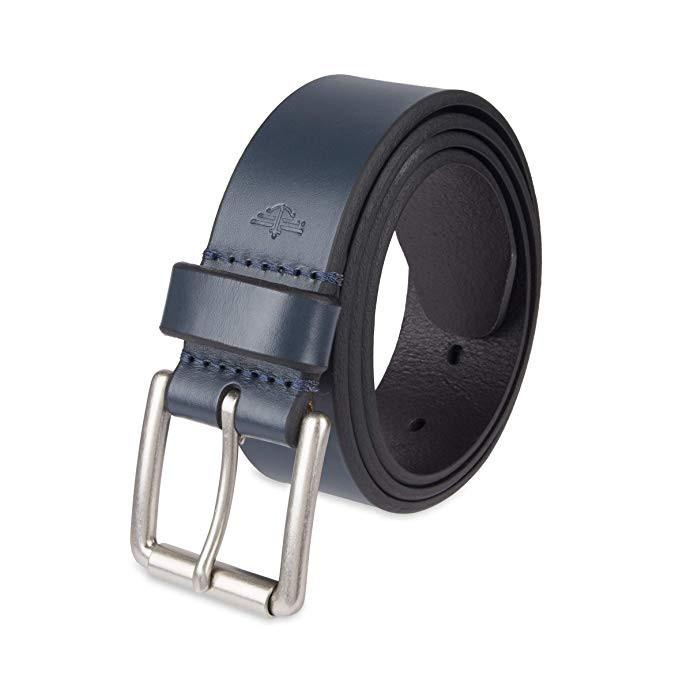 If your guys will be opting for more casual attire during the wedding, like a tan suit, a navy blue belt is a great way to incorporate a bit of blue into his look. And this classic navy leather belt from Dockers is the perfect choice; it's something he can wear long after the wedding. A huge bonus—this quality belt makes a great groomsman gift too!
Dockers men's leather bridle belt, $28, Amazon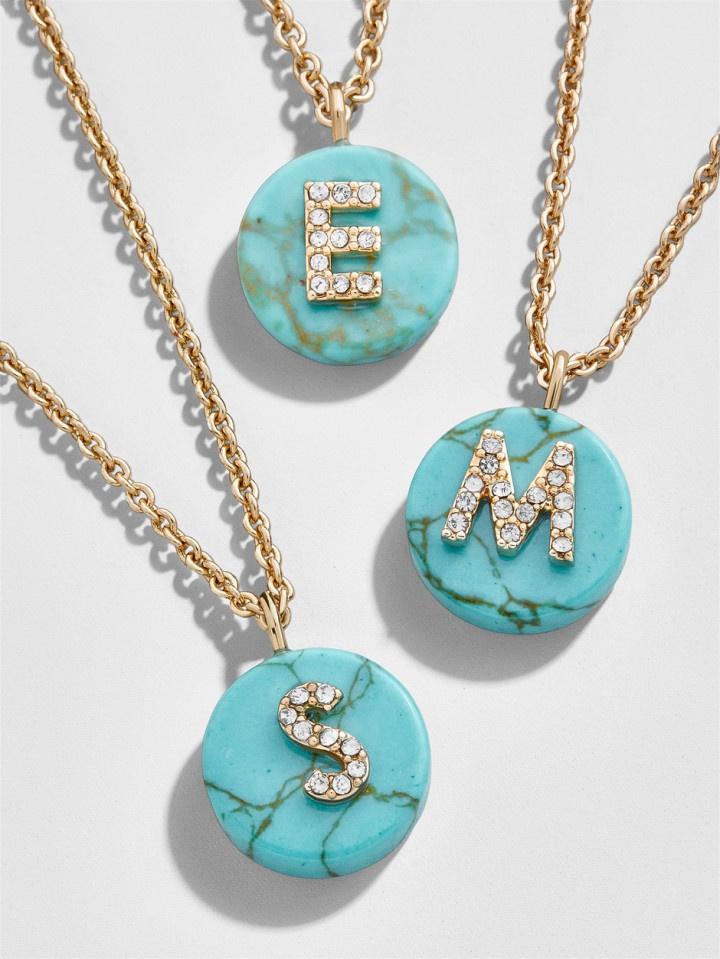 When it comes to something blue wedding ideas, turquoise totally counts! That's why we love these unique monogram necklaces from BaubleBar. A single pave initial is set against a turquoise background in this 16-inch necklace. And if you haven't snagged those bridesmaid gifts yet, this necklace is the perfect way to match your best girls!
BaubleBar Chromatic initial pendant, $36, BaubleBar
Disclosure: This post contains affiliate links, some of which may be sponsored by paying vendors.