8 Wedding Suits for Grooms That Aren't Super Fancy
No matter the style or theme of your wedding, finding the right attire should be a breeze.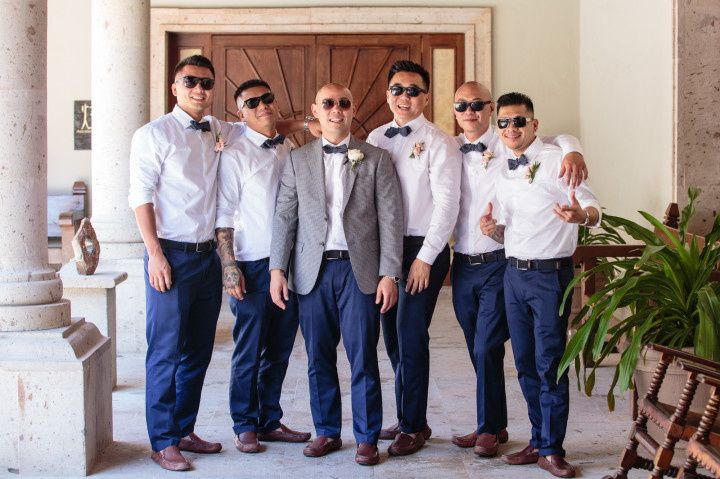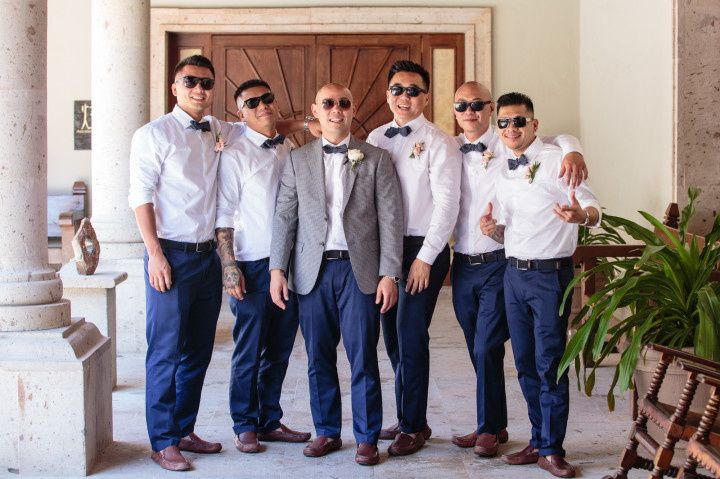 Photo: Anna Gomes Photography
Formal and semi-formal wear aren't appropriate for every occasion or every wedding. Some grooms don't feel comfortable in tuxedos and suits and we totally get that. No matter the style or theme of your wedding, finding the right attire should be a breeze. It's all about feeling your best on one of the best days of your life.

Here are a few grooms in casual attire.
Photo: Suzy Goodrick Photography
This groom looked handsome in a white button down paired with light gray slacks, matching bow tie, and pinstripe suspenders. An earthy boutonniere completed the look.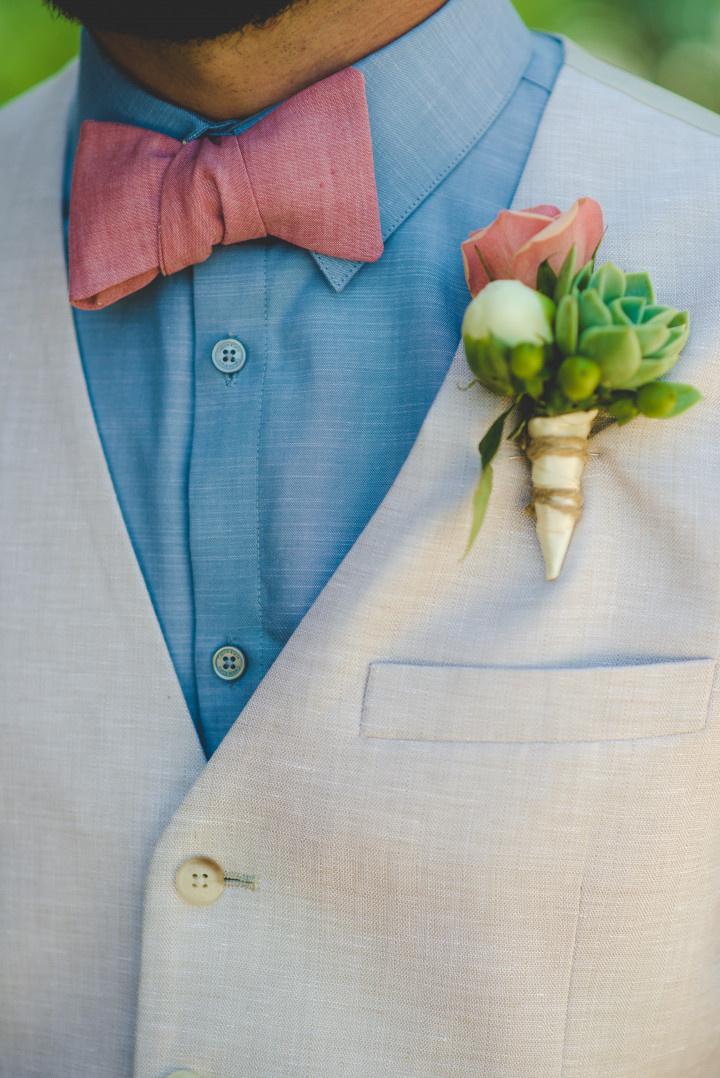 Photo: Cassie Jones Photography
We're absolutely loving this muted color combination. Lighter fabrics are great to wear for outdoor weddings in the spring and summer.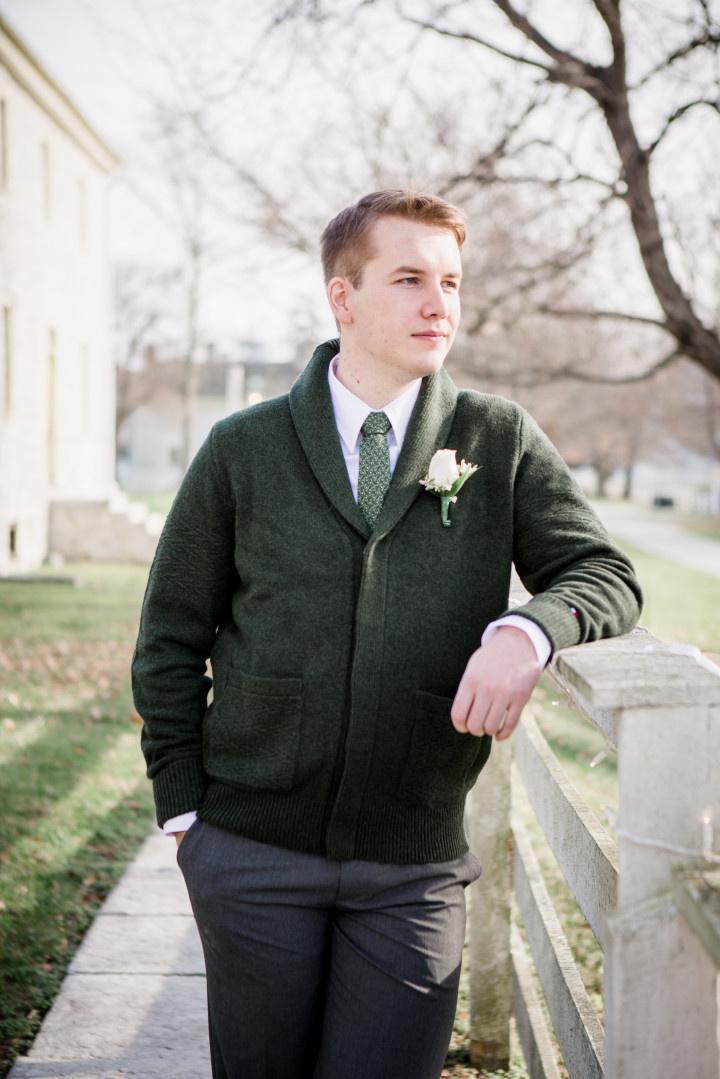 Photo: Amanda May Photos
For grooms getting married in colder climates, adding a cardigan creates a much more casual style while keeping you warm. It's a win-win!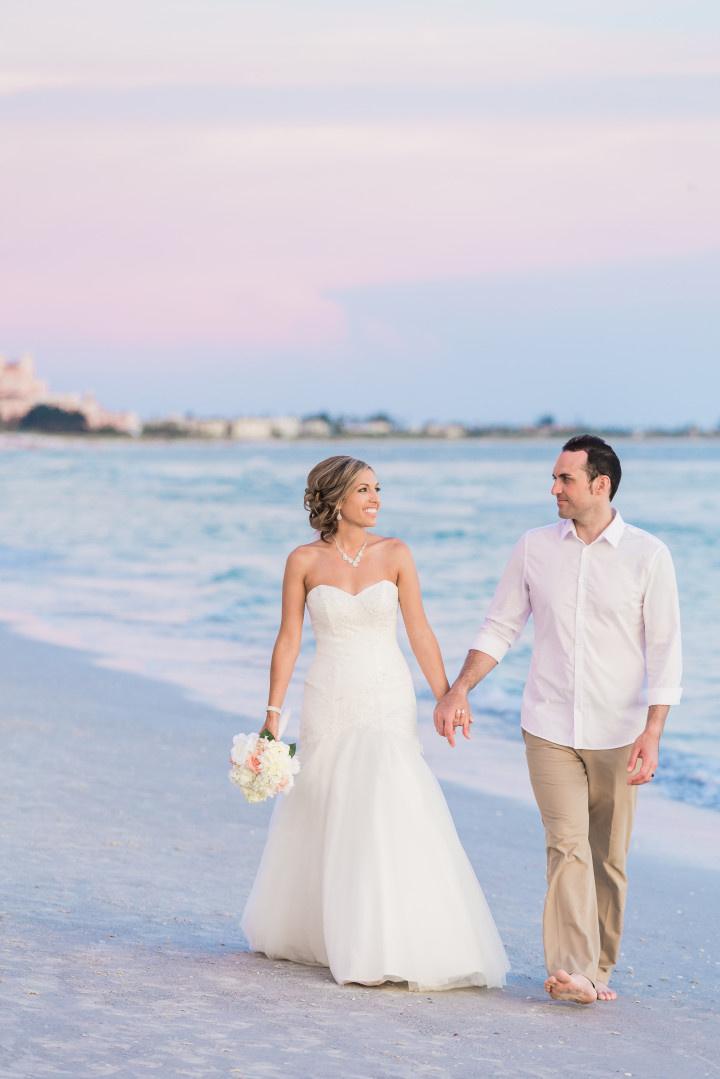 Photo: Rising Lotus Photography
A simple button down and light colored slacks is perfect for beach weddings. Forget shoes, bury your toes in the sand, and enjoy the relaxed vibes of beach life.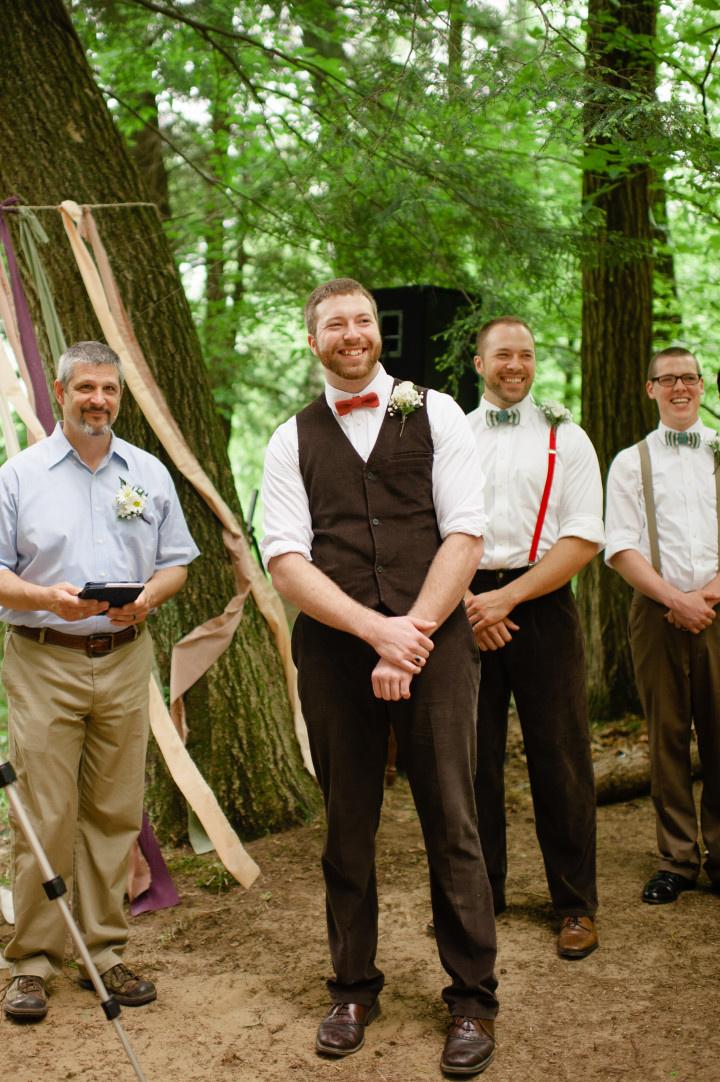 Photo: Veronica Varos Photography
A dark brown vest and matching slacks paired with a white shirt and red bowtie is fabulous and rustic. A great look for outdoor or indoor weddings of any season.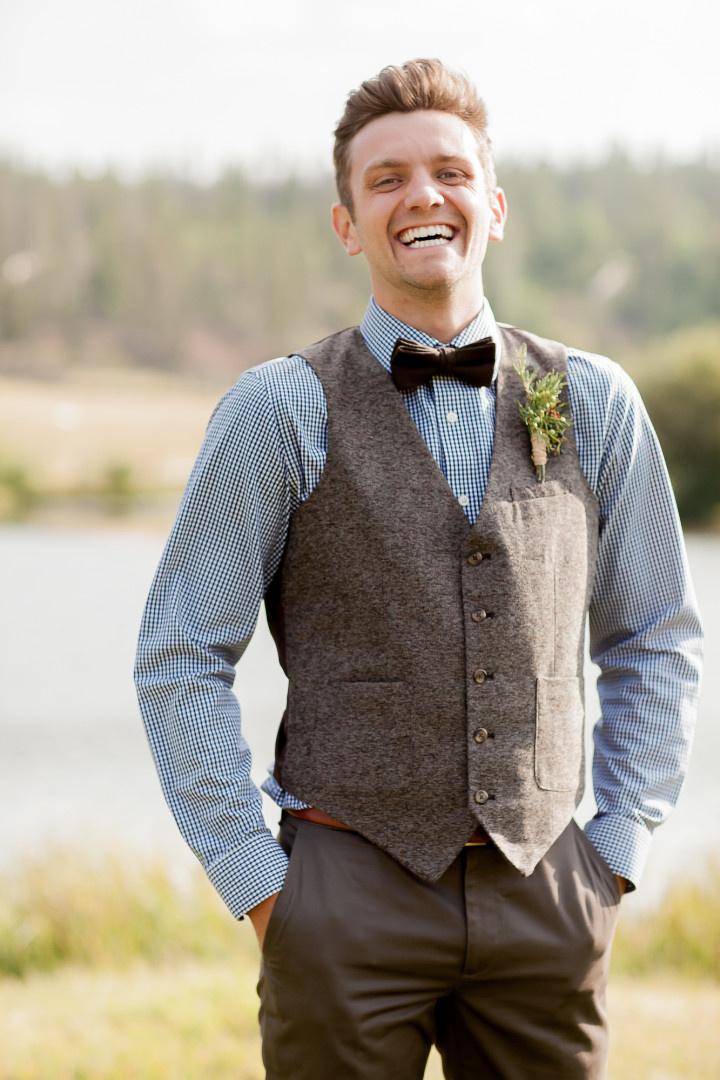 Photo: Alison Rose Photography
This guy is totally rocking the laid-back groom look with a tweed jacket, blue gingham shirt, velvet bowtie and rustic boutonniere.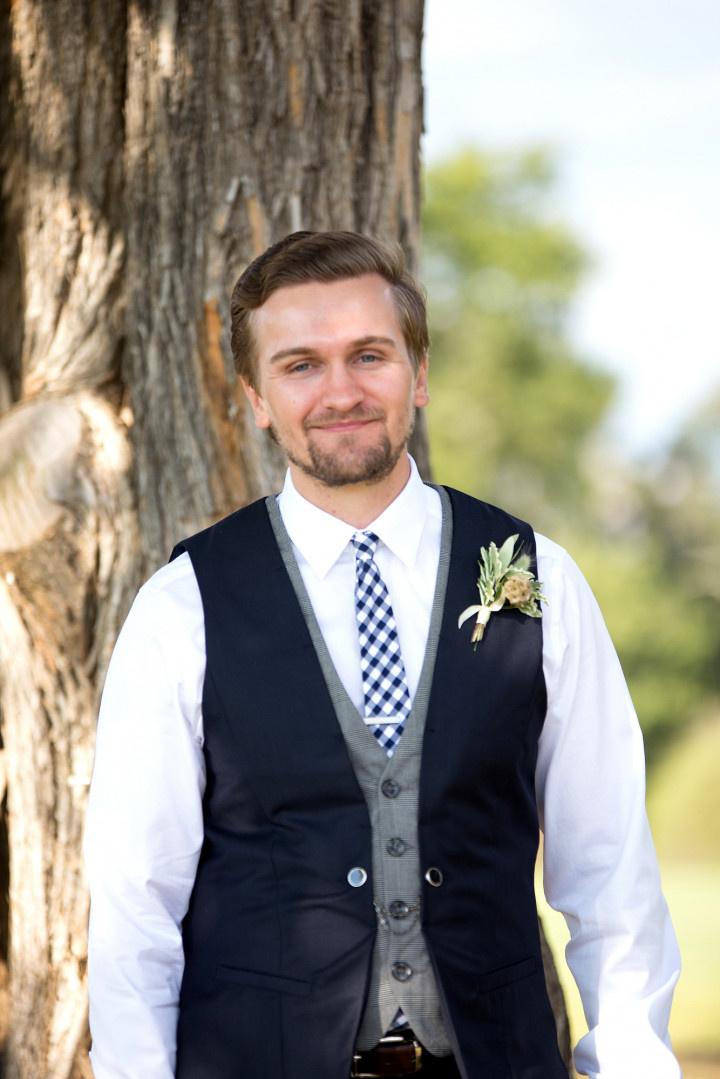 Photo: Smith Studios Photography
We adore this groom's double layered vest accessorized with a blue plaid tie and boutonniere featuring a scabiosa pod and other greenery.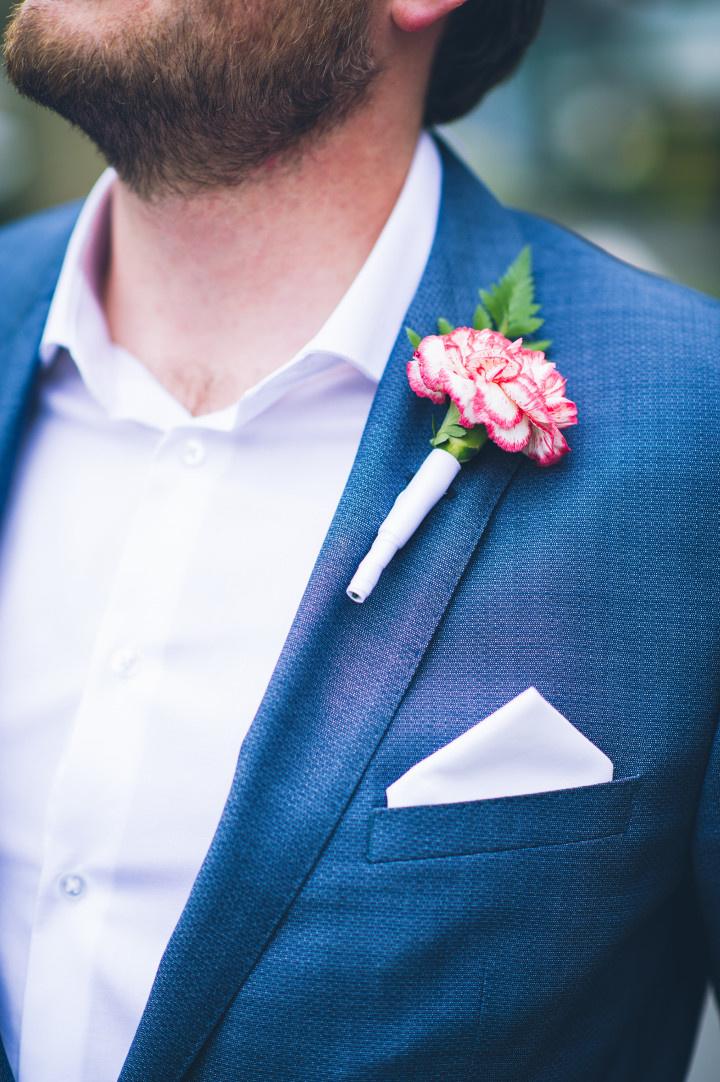 Photo: Sascha Reinking Photography
This groom looked relaxed and dapper in a navy-hued suit paired with a white button down and matching pocket square.