The #1 Way to Make Your Wedding Stress-Free
Getting married at a hotel is the secret to having a stress-free wedding—here are five reasons why.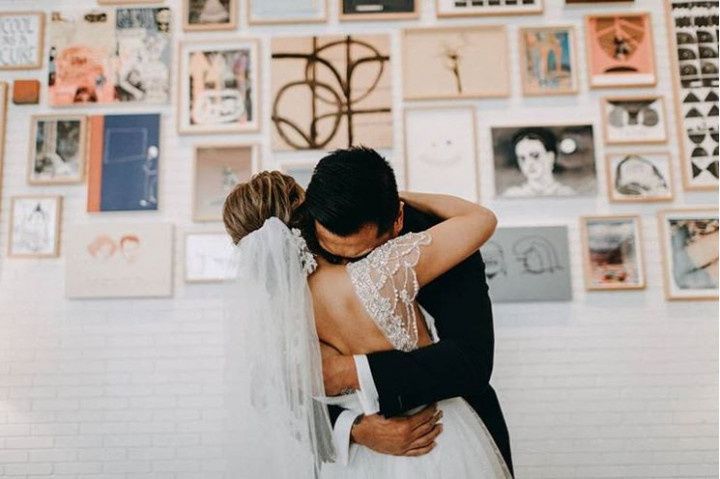 Sponsored by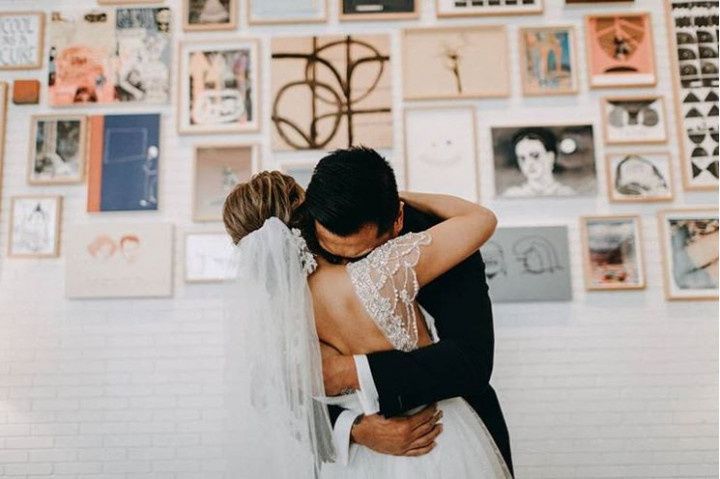 Regardless of location, budget, or personal style, we'd argue that planning a stress-free wedding is something that every engaged couple can get behind. And while this is a task that's often easier said than done, it's totally achievable with one simple solution: getting married at a hotel. Not only do hotels offer a ton of perks for your big day, such as all-inclusive wedding packages, but they also happen to be some of the best venues in the country in terms of quality and convenience. If you've been wondering how to make your dream wedding a reality without risking an anxiety-induced breakdown along the way, having a hotel wedding just might be the perfect solution.
Here's why getting married at a hotel is the ultimate way to pull off a stress-free wedding.
Everyone can stay overnight at the venue.
Why worry about traveling from place to place on your wedding day — waking up and getting ready in one location, making it to the ceremony on time, rushing to the cocktail hour, etc. — when you can do it all under one roof? Getting married at a hotel lays the groundwork to allow the wedding day to run more smoothly, and when the night is over, all that stands between you and a cozy bed is a short walk from the reception.
Any out-of-town guests will also appreciate your decision to get married at a hotel, since they can quickly and easily travel between their rooms and the wedding without having to worry about transportation or directions. Hotels will often offer room blocks or discounted rates with your wedding package so that your guests receive the best prices, allowing you to avoid endless questions from relatives about where to stay. Another perk? Having a group of guests stay at the same hotel can create a fun atmosphere (after party anyone?), especially if their rooms are near each other.
All of your vendors are in one place.
Putting up your guests in a central location is one thing, but having your wedding vendors under one roof is even better. This is one of the best ways to achieve a stress-free wedding, and it's a major selling point for many couples who ultimately decide to get married at a hotel.
Hiring wedding vendors is an extensive process involving research, price comparison, and in most cases, in-person consultations that often require traveling from place to place. But when you choose a hotel for your big day, most — or all — of your main wedding vendors will be supplied through the venue. Catering, linens, rentals, cake, and floral design are some of the most common services that may be included in hotel wedding packages, and you can usually finalize the details in a few easy appointments.
Along with providing a stylish setting for your big day, hotels like Kimpton have access to amazing in-house vendors. From music tastemakers who will customize your wedding playlist, to restaurant chefs who can help you choose creative menu options, you'll have everything you need to complete your wedding from start to finish!
Hotel weddings are ideal for couples who want more guidance throughout the planning process. Once you book the venue, you'll be paired with an expert wedding coordinator or event team who can offer suggestions on decor, timeline, and other important details. They'll also be responsible for running the show when the big day arrives.
You get multiple spaces in one location.
Most hotels are designed to be multi-functional, which works out great for engaged couples. You'll get the benefit of having a variety of event spaces, such as outdoor areas, ballrooms, lounges/bars, etc. all at one property. This allows you to customize your wedding by hosting each part of the day in a different space without ever having to leave the venue.
Another perk? No transportation costs. Limousines, party buses, and guest shuttles require planning (and a budget) if you're hiring them on your own. But getting married at a hotel eliminates the need for all of those, since your entire wedding day will take place in one spot.
Having multiple spaces in one location also comes in handy for pre- and post-wedding events, such as your rehearsal dinner, after party, and wedding brunch. Instead of going back and forth for these events, you can save everyone a bit of time and effort by hosting them right at the hotel while still having it feel different from one event to the other.
If your hotel venue is located in a trendy area or near popular attractions, you'll have even more opportunities for unique backdrops. Look for a hotel that's within walking distance to parks, monuments, or scenic areas that you can use for wedding portraits.
Hair and makeup comes to you.
A hotel is a perfect place to get ready on your wedding day. You'll have the privacy of your own room without the distraction of being at home or a friend's house. Most professional hair and makeup artists will come straight to your hotel on the big day, which is a total lifesaver for any couple looking to have a stress-free wedding (our suggestion: stay in bed a bit longer and order room service!). If your hotel has an in-house salon or spa, you may even receive a discount for using their services as part of your wedding package.
Destination weddings are a breeze.
Have you always dreamed of a destination wedding but worried about all of the logistics? Getting married at a hotel will solve everything and allow you to plan a stress-free wedding from a distance. Don't forget that hotels are designed to cater to out-of-towners! Not only will the hotel's wedding packages allow you to cross (pretty much) everything off your to-do list at once, but the front desk staff will be able to assist you and your guests with things like travel tips and important local information. Choose a hotel with on-site amenities, such as restaurants, fitness centers, and swimming pools so that guests have plenty to do during their downtime.
See how Kimpton hotels can make your wedding stress-free with this exclusive offer.