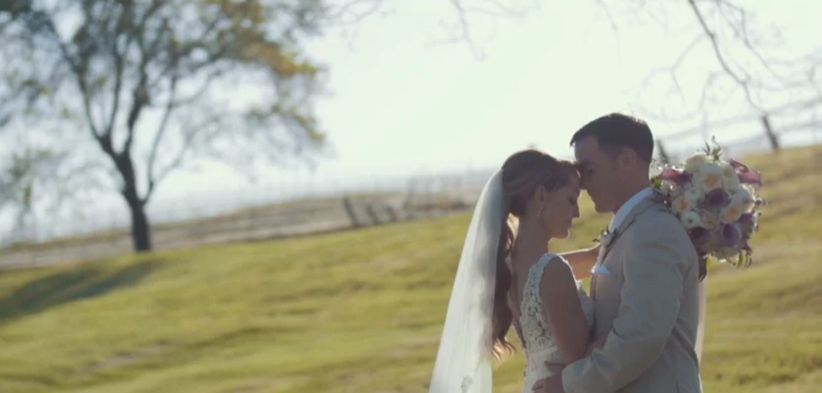 Rachel Jo Silver is the founder of Love Stories TV: The place to watch wedding videos! On lovestoriestv.com you can watch hours of real wedding films from all over the world to get ideas and inspiration for your wedding! Do YOU have a wedding video? Share it on Love Stories TV to be featured and inspire brides-to-be.

As someone who watches wedding videos for a living, I can tell you that the funniest part is how you really feel like you know the couple when you've finished watching their film! I've met brides in person after having seen their film several times, and I have to remind myself that we're not actually friends… yet ;). But when the wedding film is paired with a first-hand account of how they fell in love, got engaged, and what made their wedding special? That is really the best combination.


Here are a few of my favorite love stories and their wedding videos:
I'm going to tell you how they met and you're going to say, "Rachel I think you're getting this mixed up with an Oscar nominated drama." Nope. This is the truth: Madeline and Trenton met while working with Syrian refugees on the Jordanian border.
THEY MET IN A HOTEL ELEVATOR. That's all I'm going to say.
I promise this is real: Elijah had to postpone college after an Iraq war injury left him wounded with the potential that he'd never walk again. When he did return to school he met Eryn at a campus party -- how's that for cosmic timing?
Charles' mom dreamed about Katie before they ever met. To be clear: she knew what Katie was going to look like before Charles ever met her. I can't make this stuff up.
Short and sweet: They met at a college pajama party where she was the only girl to show up in flannels. Perfection.