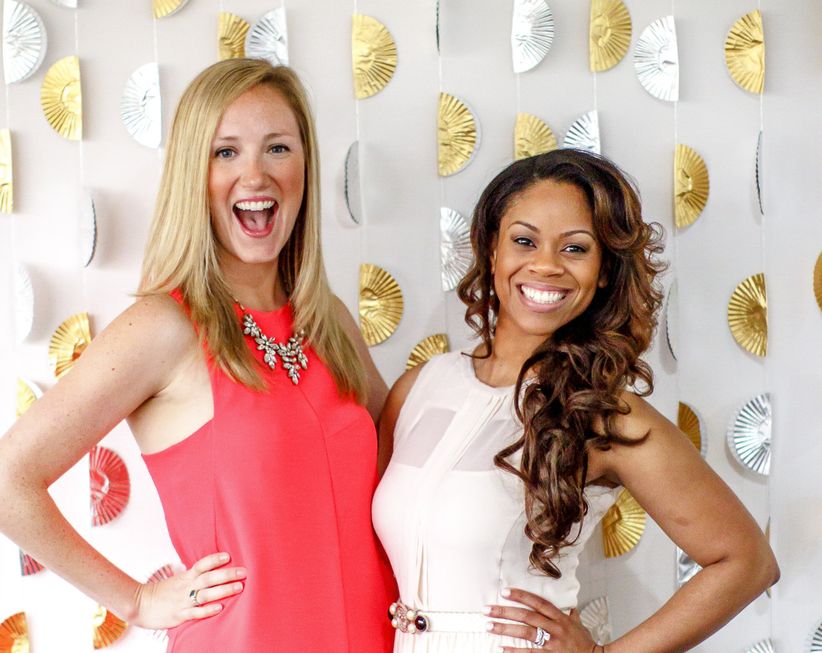 Photo: Crystal Downs
Want to add a little glitz and glam to your big day without shelling out tons of cash? It's simpler than you think! Keep wedding guests entertained with this sparkly DIY photo backdrop.
Here's how to make it.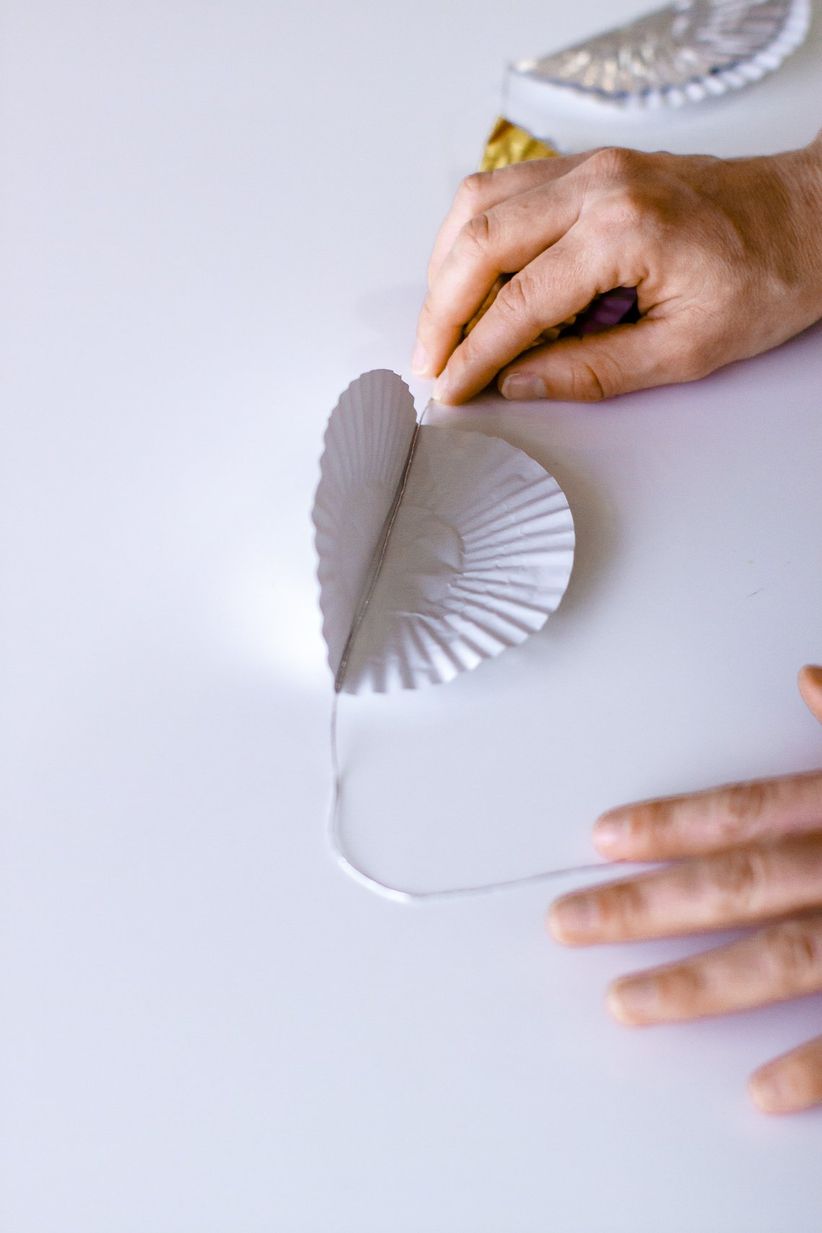 Materials
4 packs silver foil baking cups (we used these)
4 packs gold foil baking cups (we used these

)

30 yards silver elastic cord (we used this

)

Glue gun
Photo backdrop hanger
Props by Llorente Design
Before you get started
Cut your silver elastic cord into sections measuring 11ft each. Tie the end of each cord into a loop measuring about 2" in diameter.
Flatten all of your cupcake foils and fold them in half.
Step one
Feed the cord through the folded foil, so that the cord lines up directly with the fold line.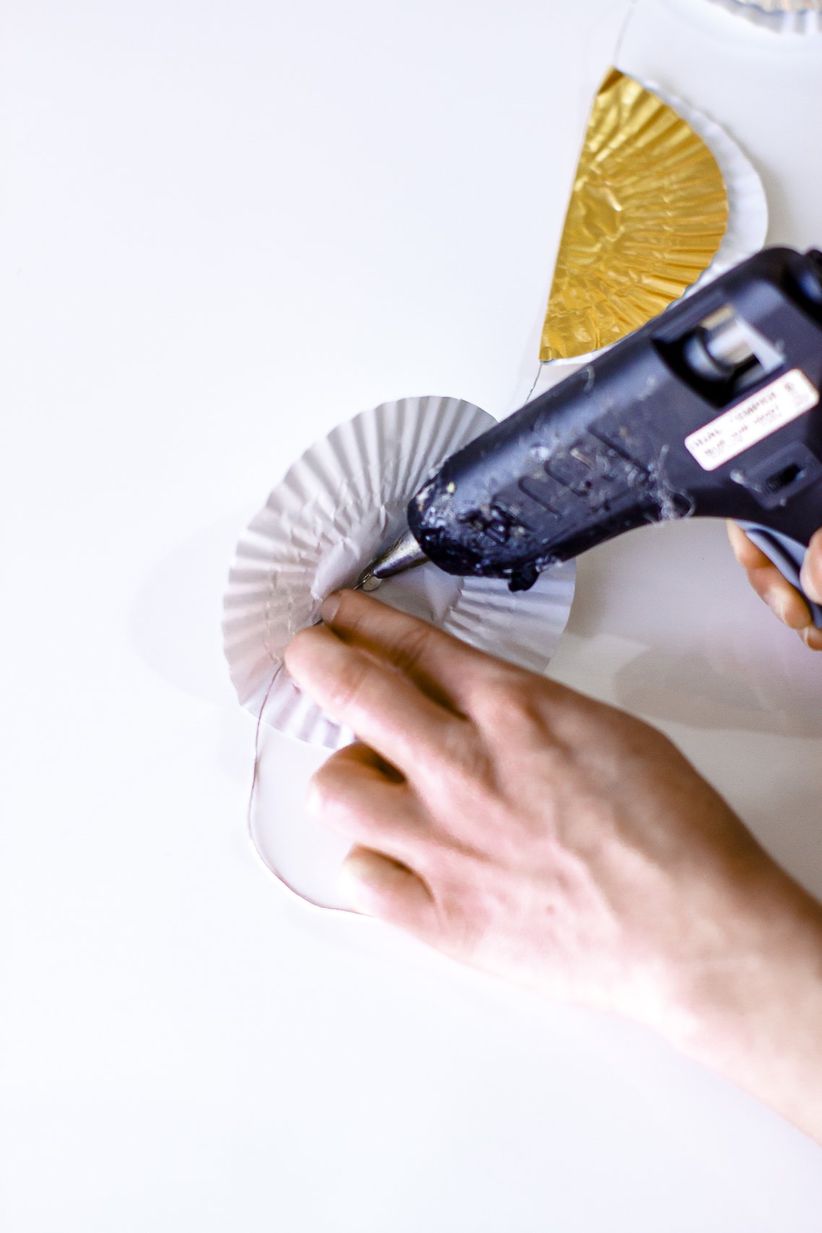 Step two
Using a glue gun, squeeze a dot of hot glue directly on top of the cord where it meets the fold. Repeat this step about an inch to the left and an inch to the right, so that you have a total of three hot glue dots running down the cord.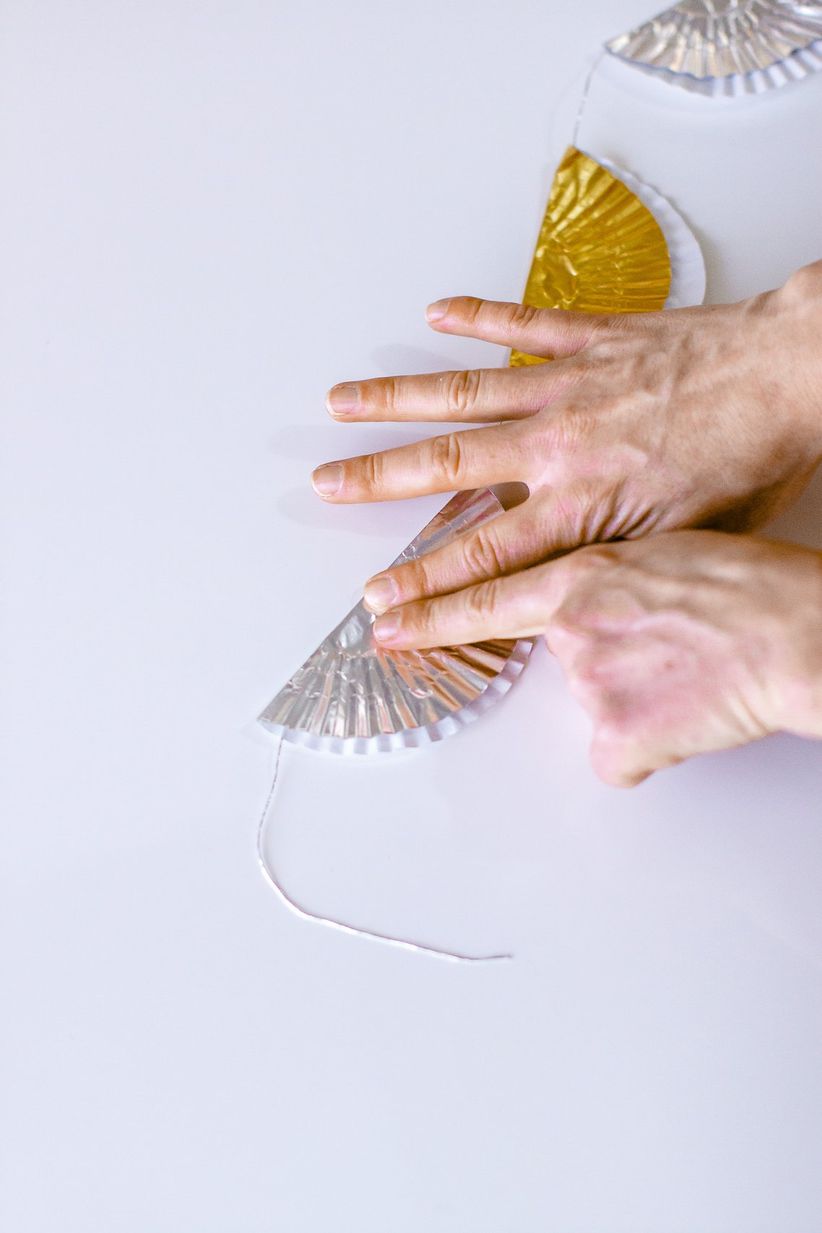 Step three
Before the glue has time to cool and dry, fold the cupcake tin in half and press down gently to make sure the fold remains flat. Be careful not to burn yourself, as the heat of the glue will rise through the foil. If you find that it's too hot, simply use an object like a pencil eraser to keep the foil flat while the glue dries.
Repeat this step all the way down the elastic cord, alternating between silver and gold foils. The foils should be spaced no longer than two inches apart. Continue until you have created at least 12 scalloped garlands.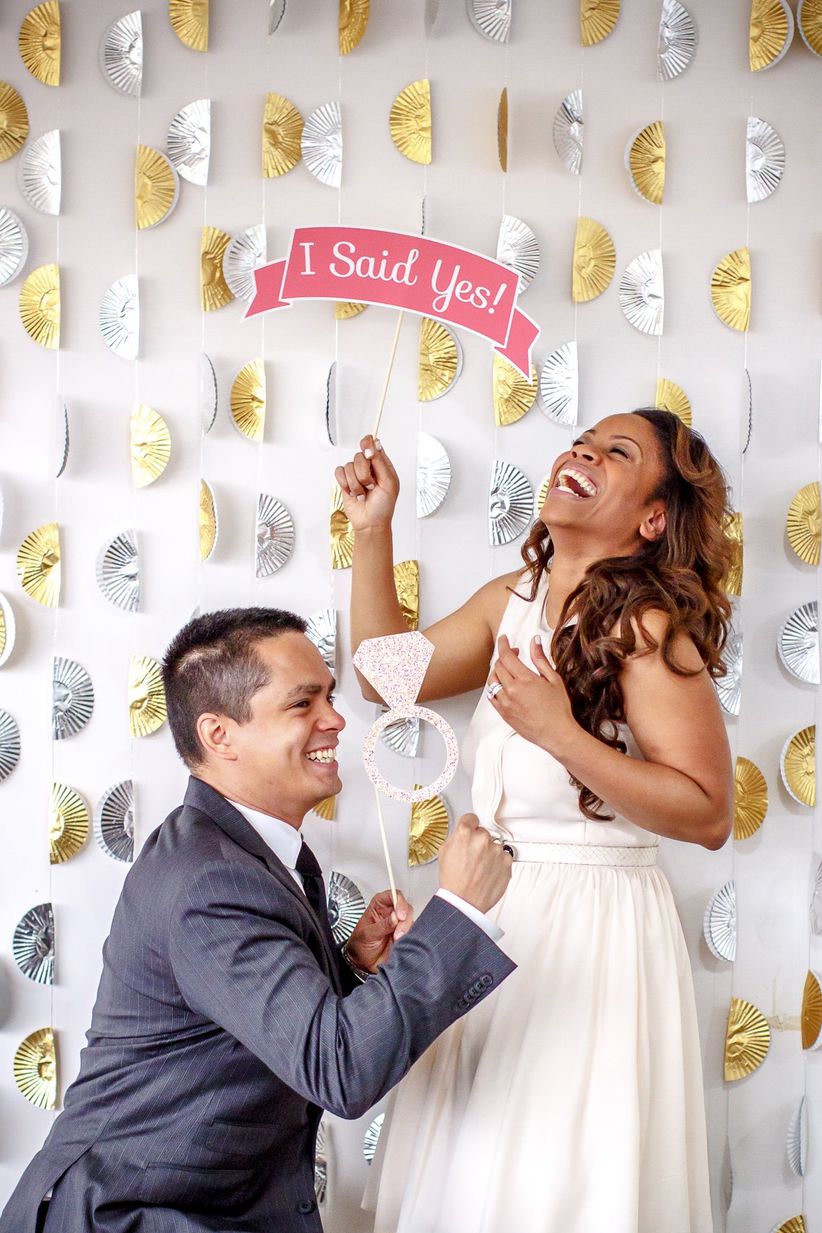 Step four
String the garlands along the dowel, hanging them by the loops you created at the beginning of the project. Make sure they are evenly distributed (we recommend between 4-5" apart) for optimal effect.
Enjoy!