4 Killer Brewery Wedding Venues in Denver, Colorado
For the Denver couple that loves beer, hosting your wedding at a brewery created the ultimate personalized atmosphere — with a killer bar, to boot!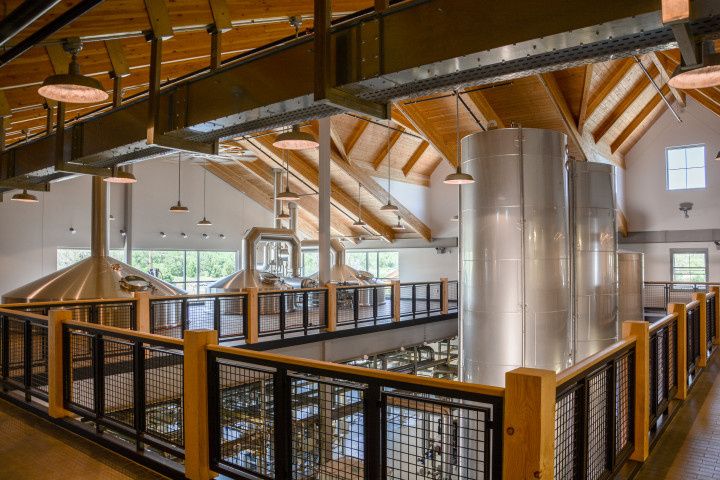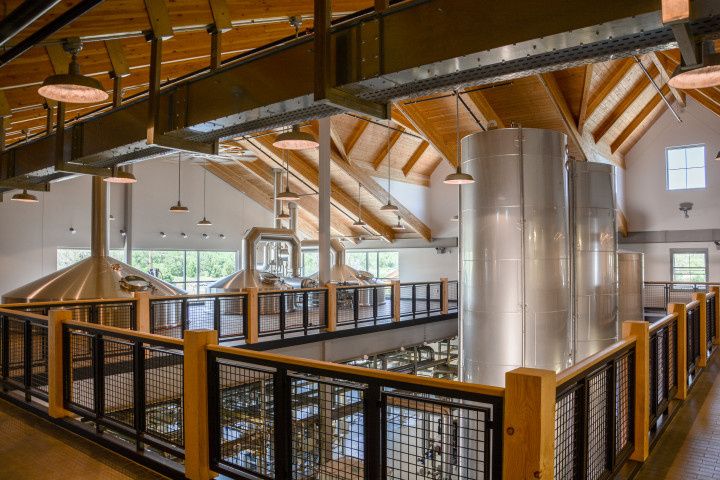 Photo: Farmhouse by Breckenridge Brewery
If your ideal date night is hanging with your fiancé(e) and trying a new IPA, these brewery wedding venues might be the perfect locale for your big day. Picture this: you, your family and friends partying all night surrounded by barrels and barrels of beer! You're excited. We know. So if you reside in Denver or are looking for a wedding destination that brings city life and the great outdoor together, this is for you. These Denver wedding venues will blow you away.

Now, when imagining Denver, people tend to immediately think of the Rocky Mountains, beautiful vistas, snow and skiing. While that's all available in the Mile-High city, Denver is becoming a booming metropolis — and that means its wedding industry is flourishing as well. For couples who have a non-traditional and out-there view of their wedding day, brewery wedding venues should be up for consideration. With nearly 90 breweries in and around the Denver boasting a variety of styles and architecture, engaged couples can easily find a brewery to fit their wedding needs.


For a wedding with good beer and great friends, look no further than these Denver breweries that double as wedding venues.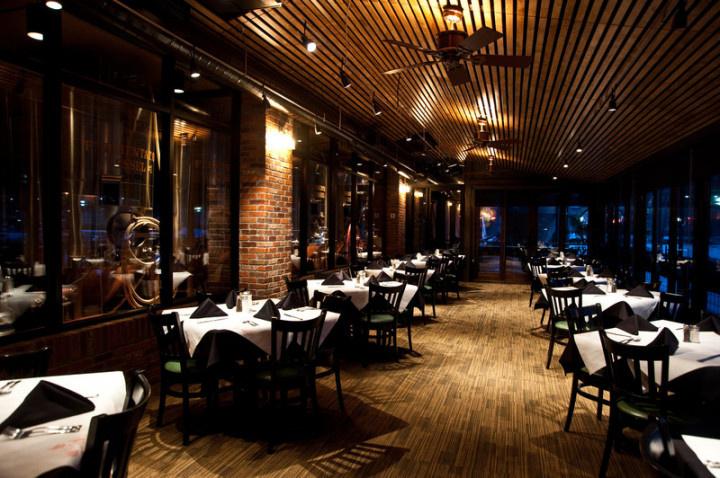 Photo: Denver ChopHouse and Brewery
Denver ChopHouse and Brewery

Located in downtown Denver inside the Historic Union Pacific Building, modern and vintage vibes collide in this restaurant/brewery venue. And with a staff that's ready to party with you, what's not to like? There are three wedding spaces to choose from at Denver ChopHouse and Brewery. Playing on the fact that the venue is in a historical train station, each room is named after a train car. The first is "The Caboose" with high industrial ceilings, decorated with stylish chandeliers, an outdoor patio, and views of Coors Field along with lower downtown Denver. It can accommodate up to 130 seated guests or 150 cocktail. For smaller wedding events, "The Box Car" can accommodate 40-60 seated, 75 guests standing with similar views as "The Caboose". This dining room has exposed brick walls that are totally on trend right now, along with floor-to-ceiling windows which can be dressed up or down with sparkles or bright and bold details. The last, and smallest space, for a private event or wedding reception is "The Club Car". This room can accommodate between 20 and 40 guests for a truly intimate experience with delicious drinks and food.

Learn more about Denver ChopHouse and Brewery >>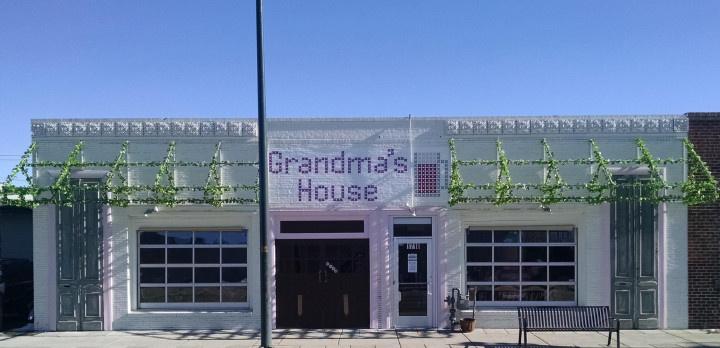 Photo: Grandma's House
Grandma's House

For couples looking for host a totally unique, out-of-the-box wedding, we've found the perfect spot for you: Grandma's House, a small brewery and one-of-a-kind wedding venue located in the historic Antique Row stretch of Denver's South Broadway. Their hope is to make you feel like you're in your grandma's house (how sweet!). Boasted as a blank space with ceilings that are 30 feet high, you can customize this wedding venue to meet your every need. If you're the kind of person who loves to craft and DIY, this is the perfect spot to say "I do". Plus there are no restrictions. on food or fee to use the space, just beer sales minimum! It can accommodate up to 75 guests for a ceremony and 110 for a reception.

Learn more about Grandma's House >>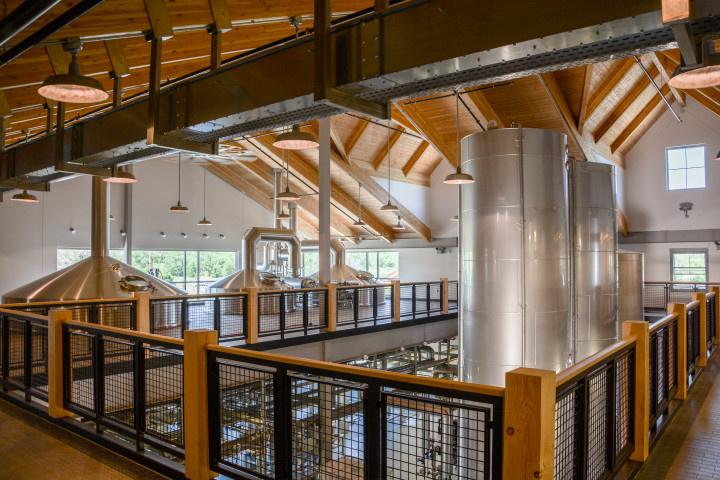 Photo: Farmhouse by Breckenridge Brewery
Farmhouse by Breckenridge Brewery

The Littleton Campus of Breckenridge Brewery is its second and largest location, sitting just outside Denver proper. The original brew pub opened in the mountain town of Breckenridge, Colorado in 1990. Over the last 25 years, Breckenridge has grown and needed more space. The Littleton campus debuted to the public in 2015. This 12-acre repurposed farm was turned into the company's new production house, featuring a 100 barrel brewhouse, barrel-aging room, packaging, and the farmhouse restaurant where you can happily say "I do" overlooking the Rocky Mountains. With a beer garden, wrap-around porch, and several stunning dining rooms, we're already swooning over this Denver wedding venue.

This rustic industrial building is the perfect blank slate for your wedding dreams to come to life. The three rooms that are available include: The Great Room, The North Room, and The Tour Tasting Room. The Great room is one of two semi-private dining rooms in the Farmhouse Restaurant. It can hold up to 100 seated guests or 130 for a standing reception. It features an fireplace and access to the beer garden. The North Room is the second semi-private room, which is smaller and can only accommodate about 50 seated guests or 85 standing. Tall banquet tables are perfect for an intimate and casual wedding reception. It also has access to the beer garden as well as food trucks outside. Lastly, The Tour Tasting Room is a completely private dining area, located across the plaza in the brewery building. It can host between 45-75 guests depending on the type of reception. It connects to a patio with outdoor fireplace (so cozy!). This space features buffet style dining. The event staff are happy to help create the perfect wedding menu for you and your guests. With a huge selection of craft beers, beer-cocktails, and non-alcoholic drinks, everyone is going to find something they love.

Learn more about Farmhouse by Breckenridge Brewery >>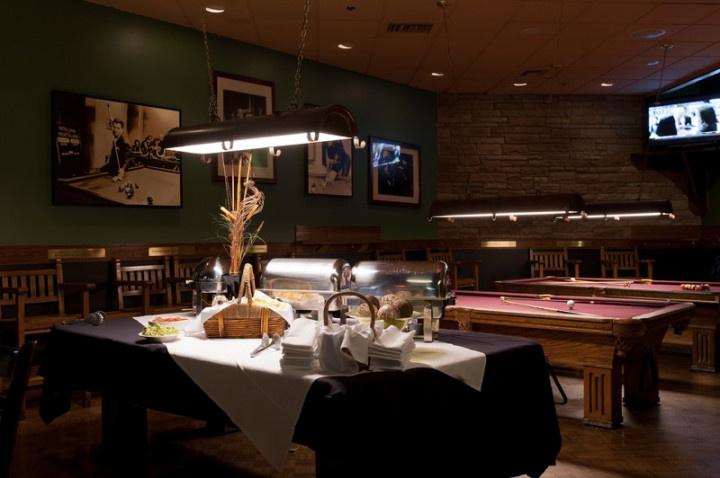 Photo: Rock Bottom Brewery Downtown Denver
Rock Bottom Brewery Downtown Denver

Are you a sports fan or just love the idea of getting married in Downtown Denver? Rock Bottom Brewery is the place to be. With easy access to all downtown has to offer (hotel block accommodations, anyone?), this brewery venue will make your wedding weekend easy and convenient for everyone. Rock Bottom Brewery is a great find for any couple with a guest list of up to 500 — so all of your friends and family of your friends and family will get to enjoy a variety of modern cuisine, cocktails, and desserts. There are both completely private and semi-private spaces depending on your needs, including a newly renovated banquet room and Mile High Pool bar. You can even rent the entire building!

Learn more about Rock Bottom Brewery Downtown Denver >>