The 6 Best Glamping & Camping Bachelorette Party Locations
If you and your crew love the great outdoors, check out these glamping and camping bachelorette party locations for a fun celebration.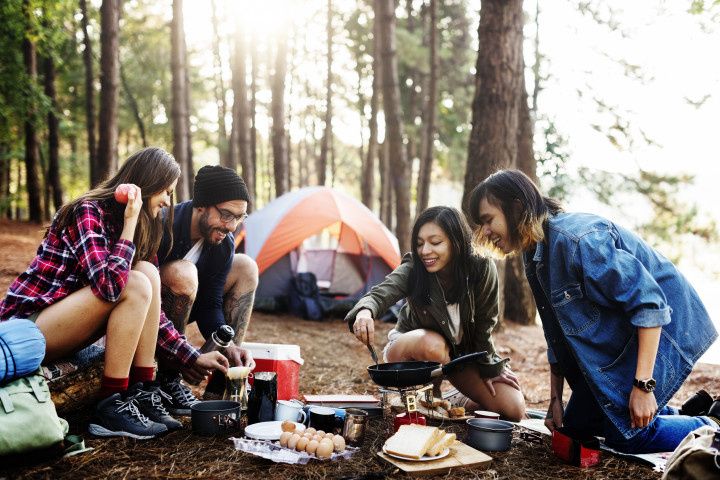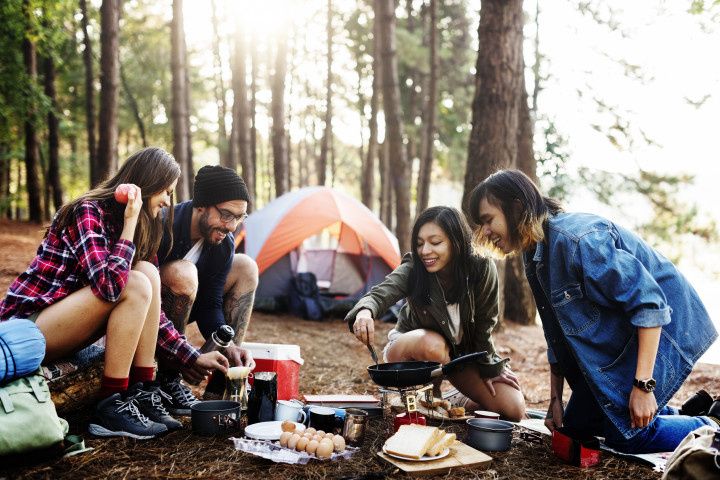 One way to guarantee a bachelorette party that your entire bridal party will (fondly) remember forever: Conquer the great outdoors with a camping (or glamping!) getaway. A weekend at the beach may sound dreamy and all, but these camping bachelorette party locations really know how to bring the zen...along with a solid cardio workout. And yes, we even found a glamping bachelorette party destination that involves wine — and lots of it.
From laid-back mountain retreats to "glampsites" that celebrate the finer things in life (wine, and more wine), here are the best glamping and camping bachelorette party locations.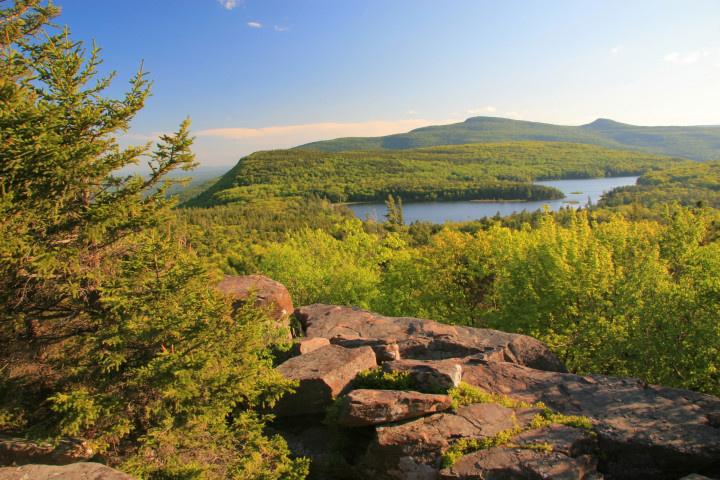 Catskill Mountains, New York
Perfect for city dwellers looking for a respite from the Big Apple, the Catskills (as the locals call it) is a just a short three hour car ride from the heart of Manhattan. If you're considering a visit to this camping bachelorette party location, be prepared for all the outdoor activities. Head to Kaaterskills Falls, the highest two-tier waterfall in New York, for a day hike that doubles as a prime photo opp. Or take in the natural beauty (minus the physical labor) at Mountain Top Arboretum, a 178-acre garden with plants, bedrock, meadows, wetlands and walking trails. Unwind during your visit in a glamping cabin at Eastwind Hotel & Bar, and while you're there, take advantage of their saunas, fire pits, and nearby Windham Spa for a day of R&R.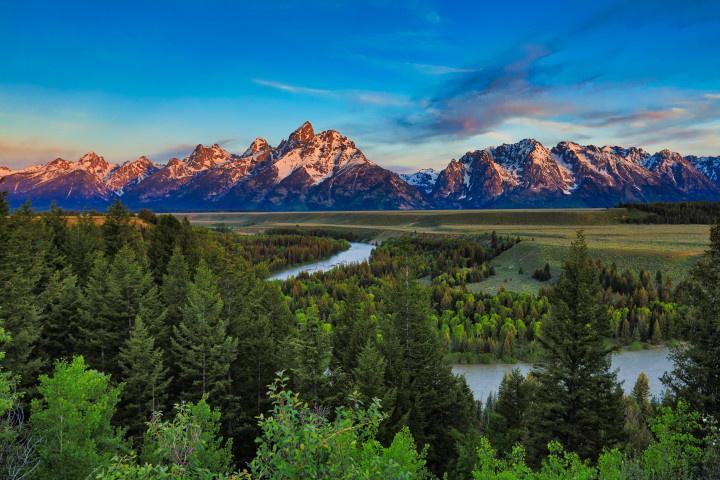 Jackson Hole, Wyoming
Sneak off for a memorable camping bachelorette party in this adventure-filled town. Close to Yellowstone National Park and a number of the country's top ski resorts — The Big One at Jackson Hole Mountain Resort claims to be the mountain with the highest vertical drop in the United States. — Jackson Hole is perfect for all seasons since there are opportunities to hike, bike, ski, and snowboard. Book a stay in the Sporting Cabin (sleeps 5) or Discovery Village (sleeps 3) at Snake River Sporting Club to have all of Jackson Hole's charm at your fingertips. There, you can cozy up by the outdoor fire pit, hike 7 miles to the state-famous Snake River, and explore 800-acres of gorgeous scenery by mountain bike, canoe, or one of the other resort's offerings.
Tucson, Arizona
Don't let the winter weather stop you from having the outdoorsy bachelorette party of your dreams. Tucson, which is known for its mild winter, offers just about everything under the sun (literally) from bar crawls to poolside hangs. And if it's your first time in Tucson, a visit to the desert is a must. From October through May, stay overnight at Under Canvas Tucson, which claims to be America's oldest dude ranch, for an authentic western experience full of breathtaking landscapes, horseback riding, and mountain biking. Best of all: The ever-popular Saguaro National Park and Coronado National Forest are just 12 minutes away by car.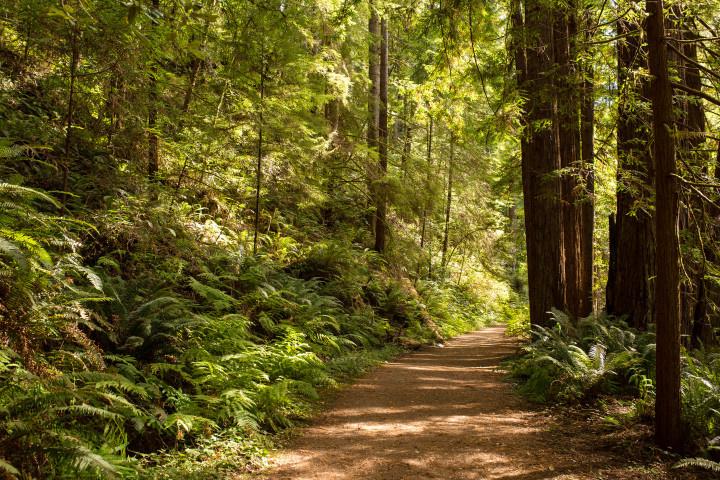 Mendocino, California
And no, not just because your girl gang resembles the characters of Big Little Lies. Rather than holing up in the mountains, opt for a change of scenery in this well-to-do coastal town—and fabulous glamping or camping bachelorette party location. To get the best ocean view, book a stay at Mendocino Grove, which has 60 safari-style tents overlooking the water. No matter their interests, everyone in your group can pick from an array of activities to keep busy, including hiking the Fern Canyon Loop Trail, renting a picnic kit for an afternoon at the beach, or window shopping at the nearby Mendocino Village.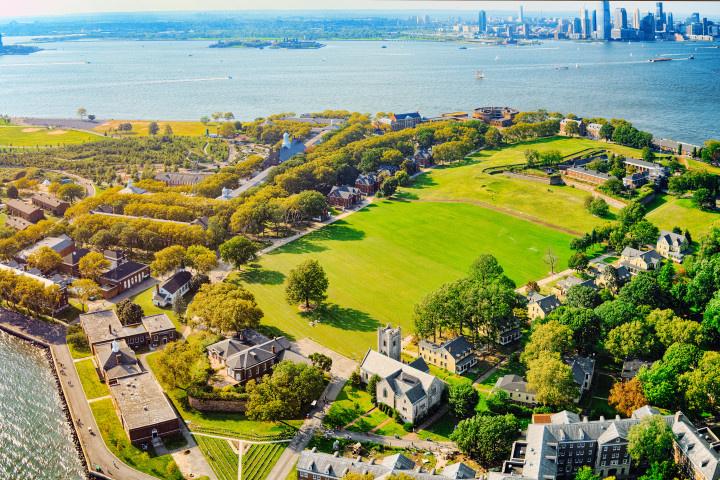 Governor's Island, New York
Get the best of both worlds by exploring the city — New York City, that is — by day and relaxing under the stars (no city lights in sight) at night. Everyday in May through October, a ferry runs from downtown Manhattan to Governors Island. Although there isn't too much to do once your there, Collective Retreats celebrates the beauty in nothingness — quality bonding time, okay? Smaller wedding parties can fit in the ultra-luxe Outlook Shelter, which is really considered "a transitional hotel room" that sleeps three. Along with the top-notch accommodations, you can also fill your itinerary with morning yoga, drinks overlooking the Statue of Liberty, and an outdoor massage.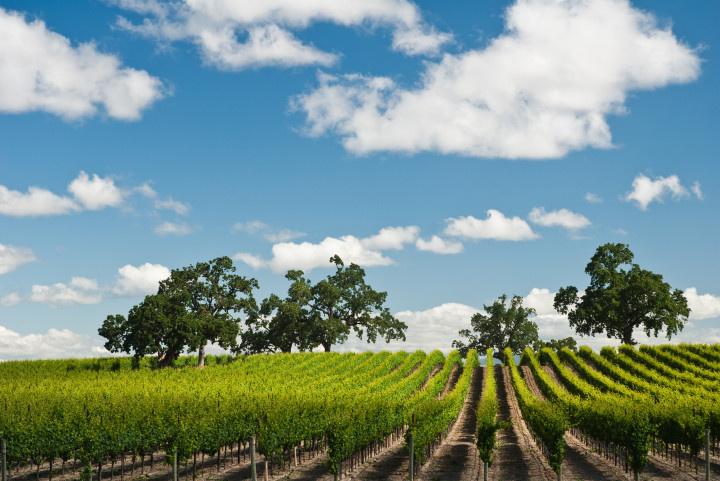 Sonoma, California
Glamping and wine? Now, we're talkin'. With more than 60,000 acres of vineyards in the Sonoma area, there's a bounty of red, white, and bubbly that your entire bridal party will enjoy. But after a day of tastings, there's nothing like kicking back (with yet another glass of Pinot) in a cozy airstream. In the midst of wine country, you'll come across AutoCamp, a resort full of airstream trailers outfitted with the best linens, mattresses, and amenities. Since it's located in a secluded grove of Redwood trees, the "campsite" is extremely peaceful, which is just what you need after a long day on the wine trails.