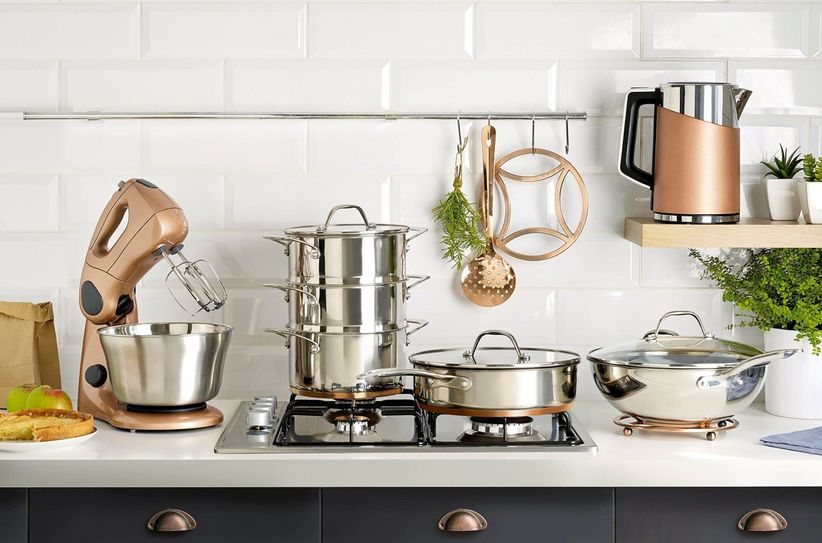 When it comes to setting up your registry, you're sure to want to put the best wedding gifts ever on your list. But how do you know which gifts are both awesome and actually useful? That's why we're sharing the best wedding registry items with us to help you not only create your gift list, but also set up your new home.
Check out this list of the best wedding gifts ever, ranked.
10. The Flatware
When it comes to flatware, there are so many on-trend options to choose from these days. Whether you prefer simple and streamlined sets or more modern and on-trend (hello, gold and copper!), there are so many flatware collections to choose from. Some couples register for more than one set (one for every day, and one for more dressed-up occasions), while others prefer a set that's versatile enough to straddle the line between the two.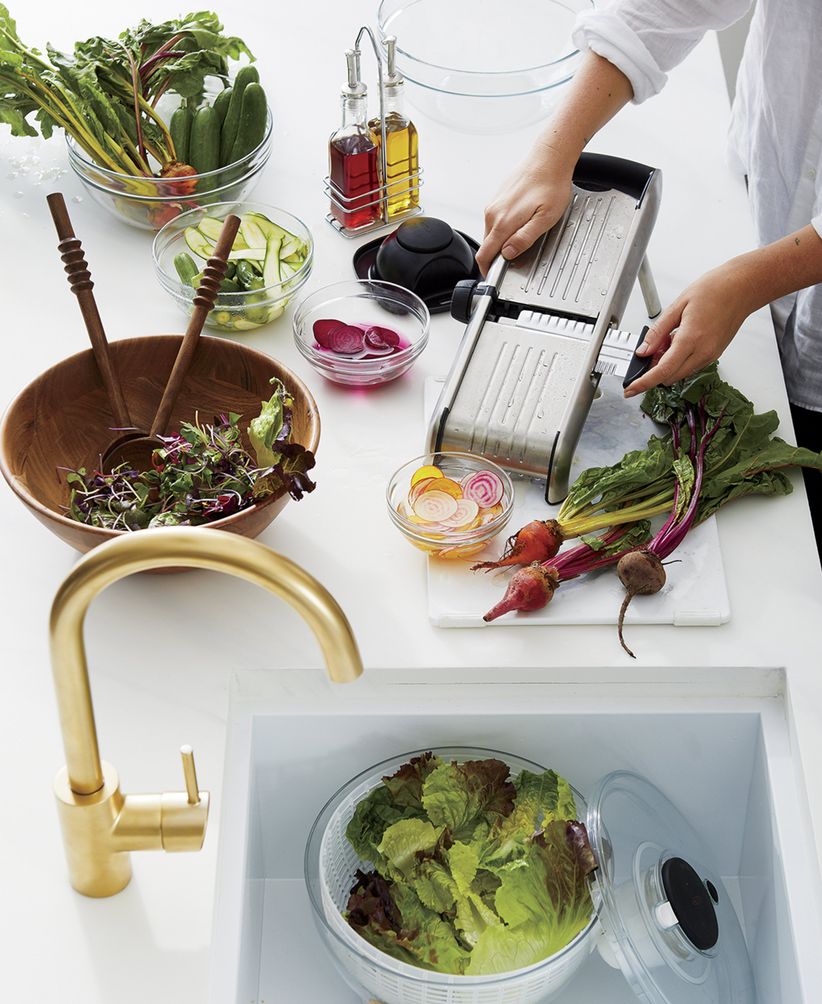 9. The Cool Kitchen Tools
If you love to cook but don't have a ton of time to spend in the kitchen, some of the best wedding registry items may be tools to help make cooking speedier. From mandolines to salad spinners, there are lots of items that can help you prep food quickly and efficiently. These cool tools may be items that you've always wanted, but don't want to spend money on—so they make perfect gifts for your loved ones to buy for you!
8. The Bath Items
While your bathroom may be among the smallest rooms in your home, it definitely shouldn't be ignored when it comes to your wedding registry. Bath accessories, including incredible towels, mirrors, and pretty storage solutions can turn your bathroom into your very own at-home spa.
7. The Entertaining Pieces
Whether you're hosting a Super Bowl party or a dinner for your boss, items such as serving dishes, trays, and beverage dispensers certainly make our list of the best wedding gifts ever. These items make throwing a party even more fun and will certainly wow your friends, even if you're just having everyone over to eat Chinese food and watch Game of Thrones.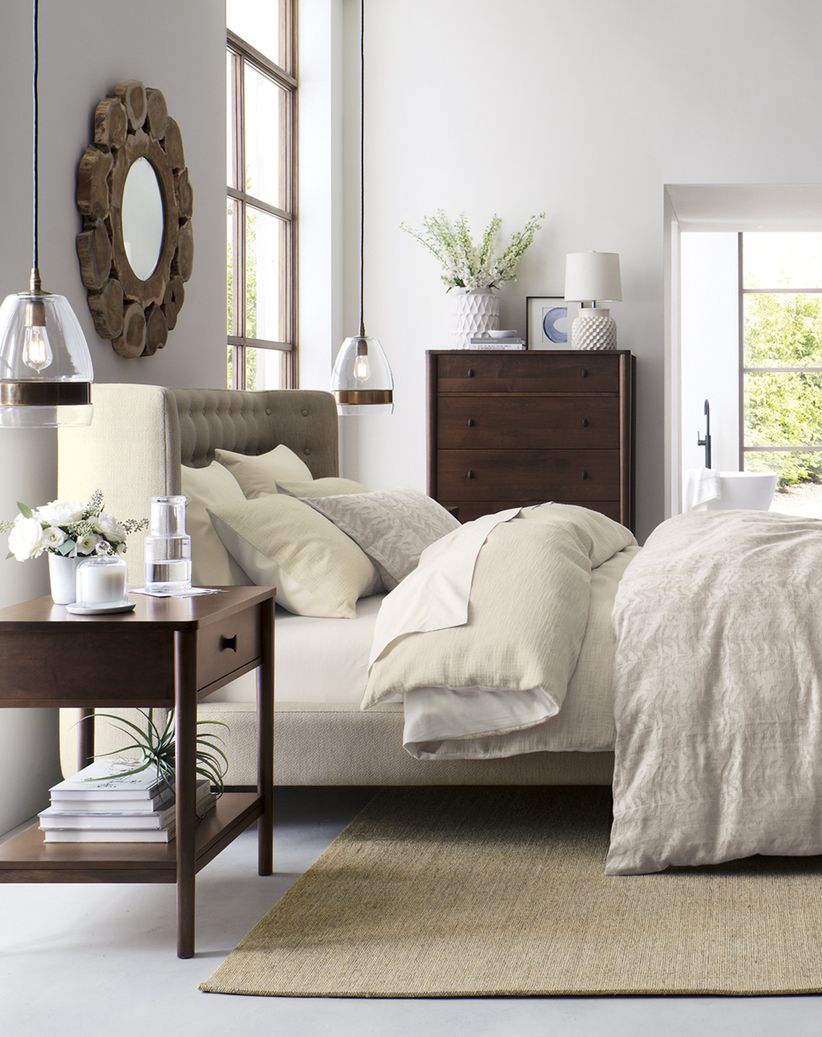 6. The Bedding
The same sheets you used in college aren't going to cut it in adulthood, so we recommend adding a new set to your wedding registry. There's really nothing more luxurious than a bed with incredible sheets. In fact, you may choose to register for more than one bedding set to accommodate a guest room or two.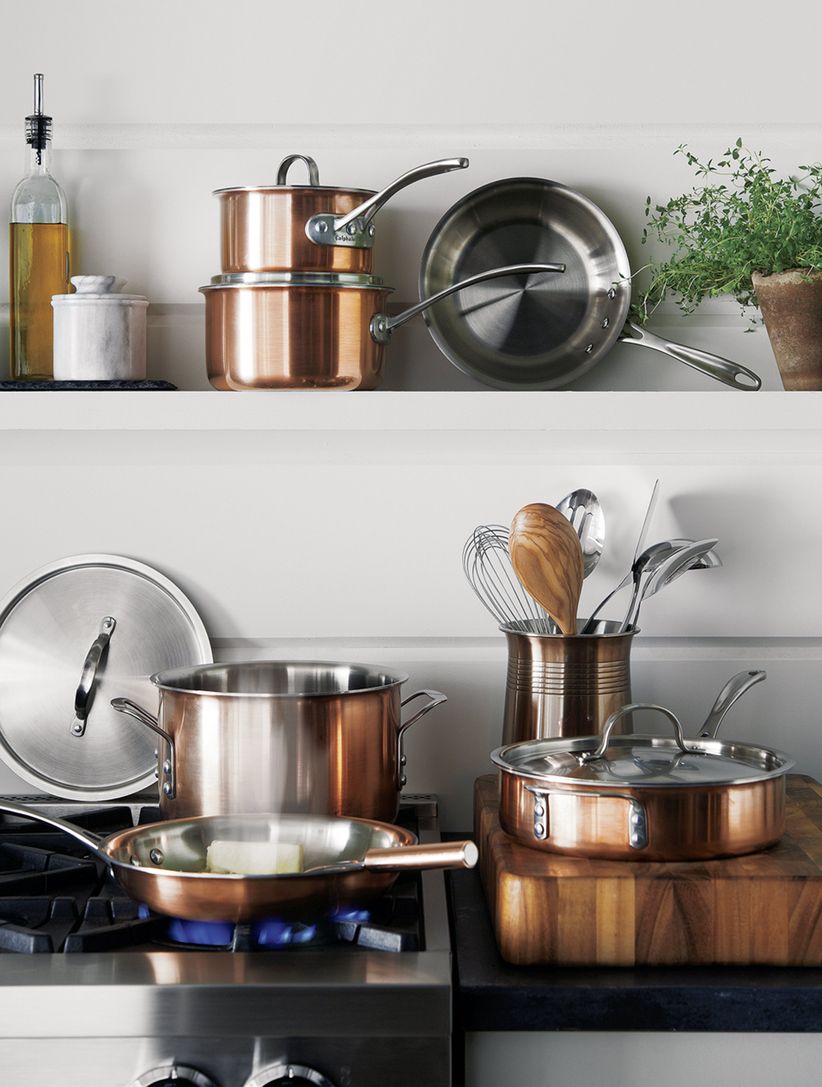 5. The Cookware
When it comes to cooking, a good set of pots and pans really makes all the difference, and they certainly make our list of the best wedding gifts ever. We particularly love a copper cookware set, as it's both high-quality and stylish.
4. The Barware
There's nothing like a fully-stocked bar, particularly if you love entertaining. A set of (real!) wine glasses is certainly one of the best registry items, and an essential addition to any married couple's home. Other barware pieces, such as decanters and wine racks, also fall into the category of "items we've always wanted but don't want to buy for ourselves."
3. The Slow Cooker
If you barely have time to boil water let alone cook an incredible dinner on your busy schedule, a slow cooker may be a game-changer. Certainly among the best registry gifts ever, we love the fact that you can throw a few simple ingredients into your slow cooker, turn it on and have an incredible meal waiting for you at the end of the day. Your loved ones definitely want to buy you gifts that are useful, and this absolutely fits the bill.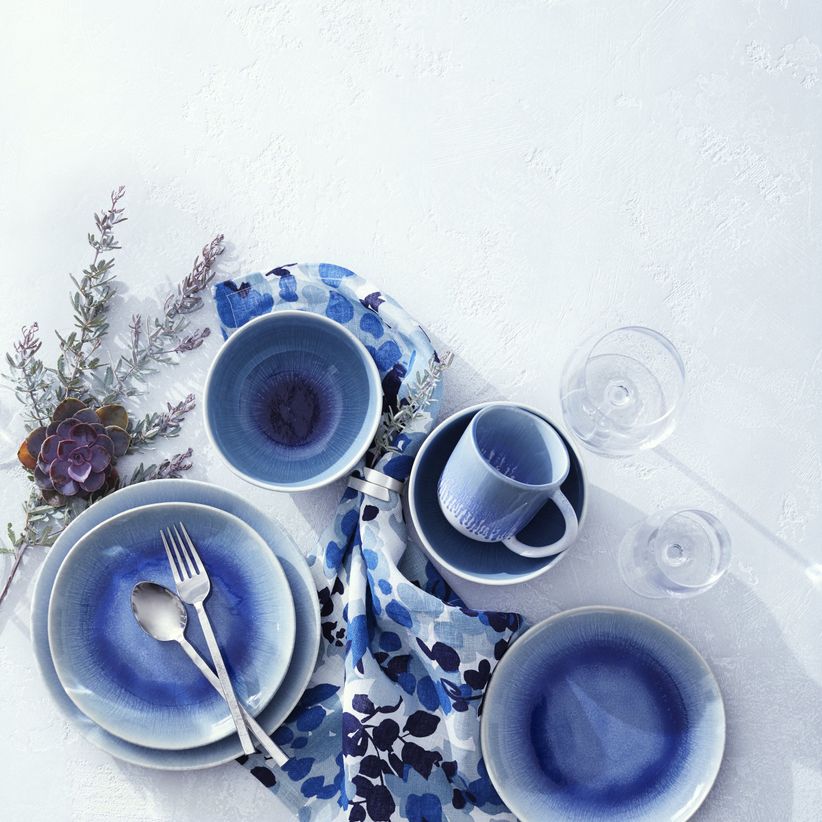 2. The Multipurpose Dinnerware
Your dinnerware should reflect your personality and sense of style, whether you're into bold and colorful décor or more minimalist pieces. And with so many designs to choose from, selecting your dinnerware pattern couldn't be more fun.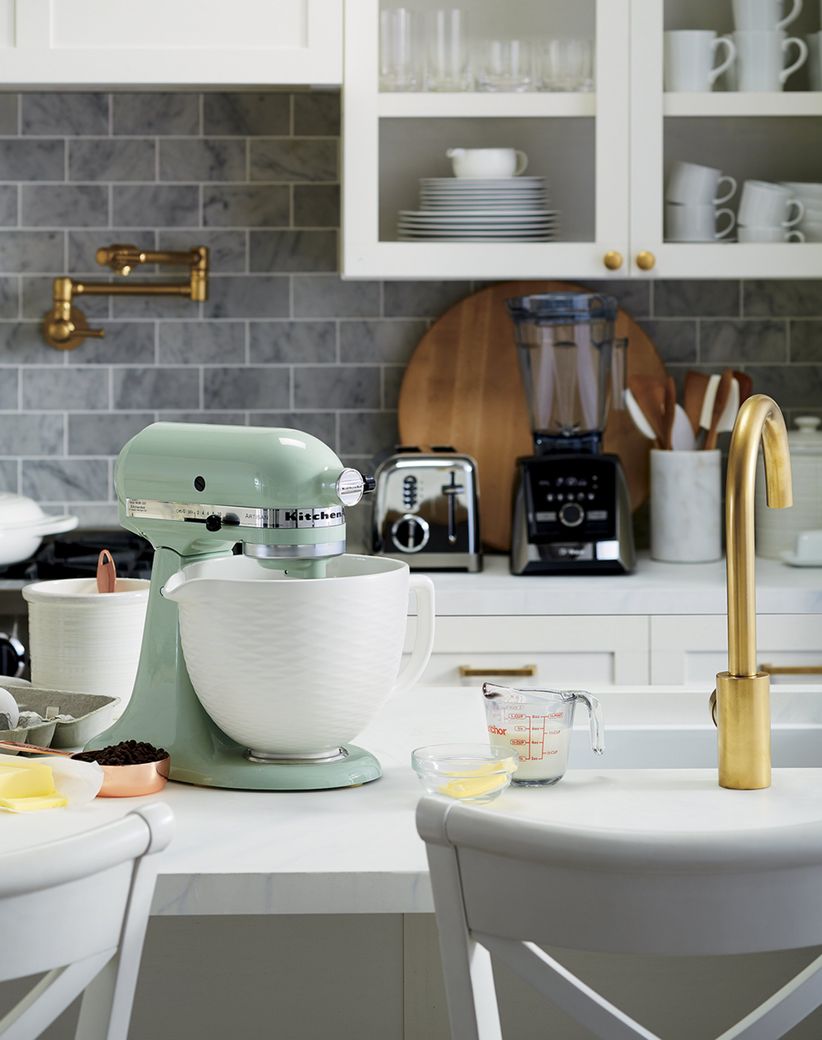 1. The Stand Mixer
The stand mixer is our pick for the best wedding gift ever for a few reasons. One, it's really, really useful (and not just for mixing). Once you've used a stand mixer, you'll wonder how you ever lived without it. Two, it's available in so many colors and makes a real style statement in your kitchen. And three, its price point makes it a perfect group gift or more expensive gift for a close loved one.