The Best Icebreakers to Help Start Conversations on Dating Apps
Ready to jump into online dating? Check out the best icebreakers for online dating to help you on your journey to meeting "the one".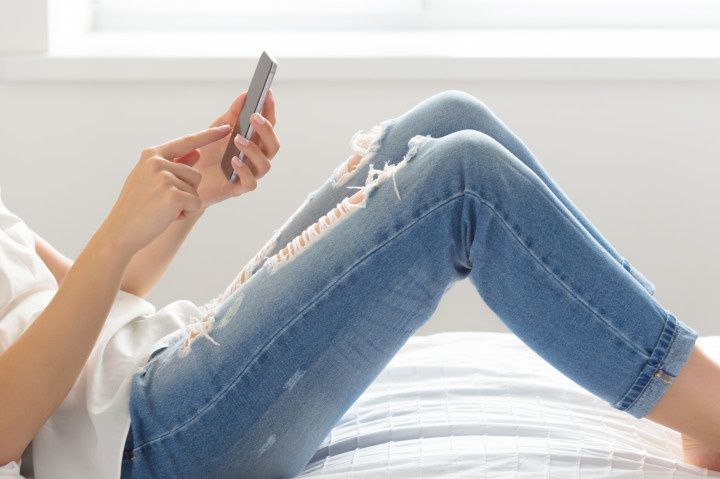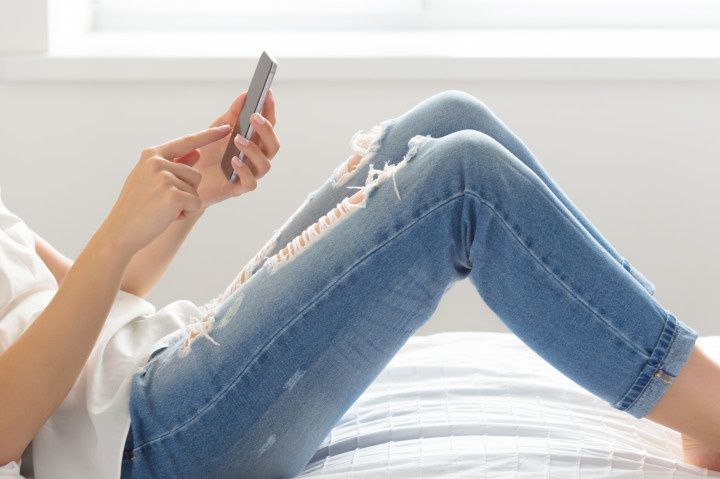 You downloaded the app your best friend recommended. You obsessed over the right photos, and finally settled on a handful of your favorite—and most attractive Instagram shots. You had your writing pal look over your bio, and now you're ready to put yourself out there. As your thumbs starting getting exercise, your matches begin to duplicate, and now you're facing the intimidating task of figuring out the best icebreakers for online dating.
Dating expert and founder of Todd V Dating, Todd Vandehey explains much like going up to a stranger in a bar, your conversation starter on Tinder, Hinge, Bumble, or any other app can be stressful. "There's a lot of pressure on the first word/sentence to be somehow not boring, confident, not offensive, and interesting all at once, and so people go with 'Hi' or 'How was your weekend?' online to be safe," he explains. But while a simple "hi" can work in person when you have your actual face and body to support it, he says when you're dating online, you're just a bunch of pictures and some words. "Some people just also end up never messaging at all because they don't know what to say," he adds.
To the rescue is this recommended strategy for icebreakers for online dating that makes it easier to slide into a witty conversation, and hopefully, get you offline and in person ASAP.
First, start with your endgame in mind.
One way to approach icebreakers for online dating is consider your goal. After all, chief branding officer Lori Vajda explains everyone is promoting their personal brand when they're dating online. Even subconsciously, you could be more strategically-focused than you realize. That's why she suggests thinking of your end game with every interaction before you push 'send.' "How do you want the other person to think about you? This will help you create icebreakers that differentiate you from your competition and reflect your best attributes," she explains. "Are you funny in a self-deprecating, wry or witting kind of way? Are you cultured, hip or up on the hottest trends? Is being authentic, straightforward and no B.S. more your style? Or are you competitive, a risk taker or all about having a good time?"
Once you have figured out how you will portray yourself online, you're ready for testing out icebreakers for online dating.​
Make an assumption—and challenge your match.
Remember in grade school when you were given a photo or a paragraph, and you had to analyze it and provide your thoughts? Many aspects of life require this essential critical assessment skill, and dating online is no different. Vandehey recommends exercising this portion of your brain to formulate an opener. "Make an observation or assumption about the person or something in one of their photos. This works because people usually want to know why someone thinks something in particular about them," he explains. You can go about it a few ways, he shares:
Say something negative: Might seem counterproductive to pique someone's interest, but consider saying: "Hm, I don't know if you and I are going to get along." He explains this puts the message sender in a position of chooser and creates sexual tension, as well as a 'chase' from the other person.
Present a challenge: If all of your matches photos feature travels to faraway lands or present them doing dangerous sports, you can probably assume a few qualities about them. So why not say: "I hope you're as adventurous in real life as you seem in your photos." Vandehey says this is a verbal challenge few can resist.
Be direct and say what you think.
Your friends appreciate your honest-to-a-fault nature, and how you are always willing to provide killer, smart advice. For many people you hope to date, this will also be an attractive skill set, and one you can show off from the get-go. Vajda shares going for a direct approach can works surprisingly well precisely because it's straightforward. You can directly say: "I find you attractive. You find me attractive. Why don't we grab a drink or a bite this week?" "By offering up options for getting together, you demonstrate you know what you like and aren't afraid to go for it," she adds.
Play a game.
And no, we don't mean tugging at their heartstrings or leading them on with unrealistic expectations, but rather, taking the stress and intimidation out of dating by being playful with your icebreakers for online dating. Vajda says if you're typically competitive, a risk-taker or all about having a good time, positioning your match to play a game with you will work in your favor. She suggests trying: 'Two truths and a lie. Read. Set. You go first.' Or, if you're into pop culture, she says asking a trivia question can be easy-peasy too, especially if it comes with an invitation. "Follow the question with, "No Google: if I have stumped you, I'll buy the first drink. If I haven't, you should let me do that anyway."
She explains this works because being playful brings down people's defenses as well as demonstrates your fun, good-humored nature.
Ask a question.
Much like doing an audit of their pictures or profile allows you to make assumptions, it also will fuel some questions worth asking. This can be an effective way to indulge in a conversation, especially if you are intrigued by a mutual interest or passion. Vajda suggest something like this: "It looks like your photo was taken in Spain. I was there in ___. Let's get together and share favorite sights." You can also make it more light-hearted and tap into their past times by asking something fun like, "You have the option of an all-expense paid trip to anywhere. The only catch, two nights in a five-star room or seven nights in a two-star room. Which one do you pick and why?"
You'll get a good sense of their personality, and you'll stand out above the pack. "By pointing out something in their profile they are in to, you not only demonstrate you actually took the time to read what their profile, you also show a level of interest that goes beyond physical appearance," she shares.