10 Ways to Make the Best of a "Wedding Planning Lull"
So you've checked the major wedding planning tasks off your list, but it's still too early to send out your invitations or handle any of the last-minute details.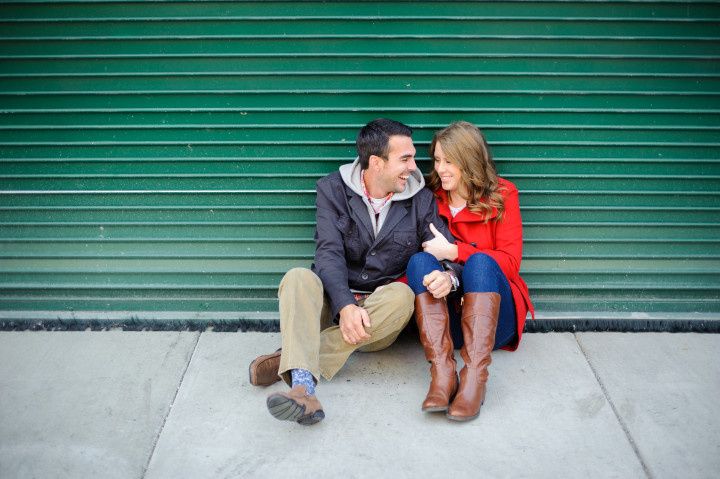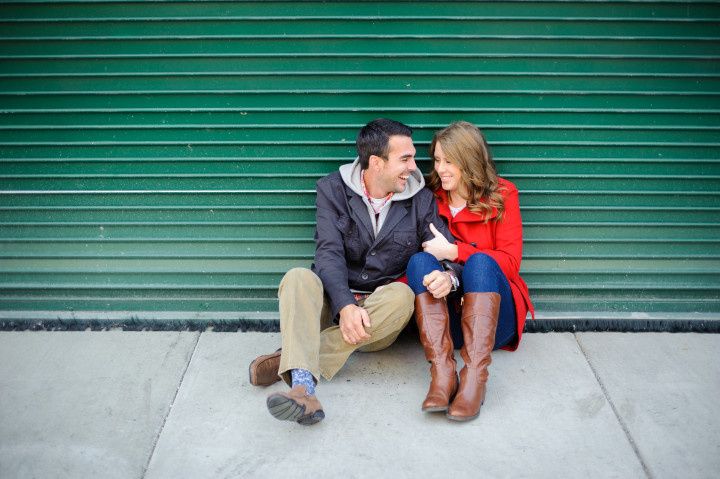 Photo: Keren Sarai Photography
So you've checked the major wedding planning tasks off your list—you've set a date, booked your venue, hired vendors, sent save-the-dates, and purchased your attire, but it's still too early to send out your invitations or handle any of the last-minute details. You're in what's called the "wedding planning lull," or a period of time where you really don't have much to do wedding-wise. This is very common, particularly for those who plan their wedding a year or more in advance.


We recommend making the best of this "free time"—check out our tips.

Plan your honeymoon
Even if you've already booked your flights and accommodations for your honeymoon, the "wedding planning lull" is a great opportunity to do a deeper dive into your travel plans. Take the time to research restaurants and activities, and make advanced reservations when possible.

Shop for wedding-related attire
You've probably already purchased your attire for the big day, but have you found your outfits for the rehearsal dinner, post-wedding brunch, and any other pre-wedding events where you'll be guest of honor? Take the time to either shop for new attire for these events, or scour friends', relatives', or your own closets for ensembles. Also, make sure that you have every fashion-related detail for your big day, including any accessories, shoes, and undergarments.

Enjoy pre-wedding parties
Usually, pre-wedding parties like showers and bachelor or bachelorette parties occur during the "wedding planning lull" period. Since you hopefully aren't swamped with wedding-planning madness, you can really kick back, relax, and enjoy all of the events being thrown in your honor.

Update your registry
Take the time to check the status of your wedding registry. Are there enough gifts at different price points left for your remaining guests to purchase? Are there any gifts you no longer like or need? Or are there additional items you just realized you and your spouse need or want (time to replace that broken coffeemaker, for example)? Registering at a retailer with a strong online presence will make updating your wedding registry a snap.

Organize your gifts and write thank-you notes
Some of your guests will choose to send gifts well in advance of your wedding, so you may find the boxes starting to pile up. Open 'em up, organize them, and get started on those thank-you notes. Yes, we know, it's so easy to procrastinate on those pesky little notes, but you're really supposed to send thank-you notes no more than two to three weeks after you receive a gift (before the wedding). So, get writing! Need inspiration? Click here for some fill-in-the-blank thank-you note ideas.

Don't second-guess yourself
With so much wedding planning inspiration out there, it's easy to see a photo of a bouquet, centerpiece, or attire, fall in love, and then completely reconsider your entire wedding vision. Don't let that happen. Stay true to your initial vision, and try to avoid going overboard with the wedding inspiration and blogs. Your first instinct is usually right, so best not to change your mind at this point in the planning process.

Take care of yourself
Whether it's working out, giving yourself weekly facials, or drinking more water, it's time to step up your pre-wedding wellness game. Think about ways that you and your future spouse can work together to improve your health, and in effect, look and feel even more fabulous on your wedding day.

Check your budget
According to our research, 74% of couples go over budget on their weddings. By planning ahead for those last-minute expenses, you can hopefully avoid being part of that statistic. Use the WeddingWire Budget Tool to make sure you're on track, particularly when it comes to organizing tips, which should be given to many of your vendors on the day of your wedding.

Take on a home-related project
With all of the time you're spending planning your wedding, your home may be feeling a bit, er, neglected. Use the free time to clean out your closets or redecorate a room. You can also use this time to cook freezer-friendly meals that you can enjoy when things get really hectic in the day before your wedding.

Relax!
Remember what wedding planning is all about—celebrating your relationship with your partner. Take advantage of this more relaxing period of your engagement by taking a romantic weekend getaway, going to the movies, trying new restaurants, spending time outdoors, or taking up a new hobby or activity together. You and your spouse will appreciate this break before things really kick into gear!