10 Surprising 2017 Wedding Trends
WeddingWire reached out to some of the country's most creative wedding vendors to find out what they have planned for 2017 weddings.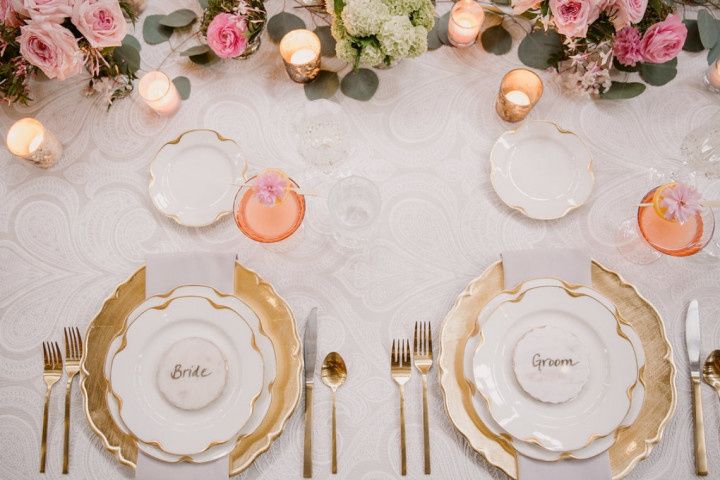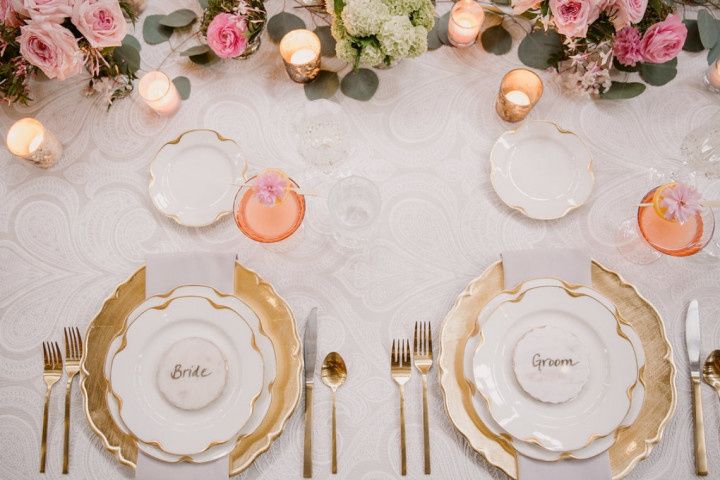 Photo: Julia Green Photography
Every year brides, grooms and their wedding vendors come up with exciting new ways to decorate and execute weddings. We've seen the signature drink evolve into a themed bar, wedding cakes turn into cupcake towers and even wedding dresses turn from pure white into shades of pink.


1. Custom Bars
While 2015 was the introduction of the themed bar, 2017 is upping the traditional bar by making it a more interactive element during the cocktail hour and reception. "Instead of going with standard tables and linens, couples are opting towards custom built or vintage bars," says wedding planner Nora Sheils of Bridal Bliss in Portland and Seattle. Bars can be decked out with flowers or fabric backdrops. Accessories can include personalized cocktail napkins, stirrers and coasters. And for the bar menu, large chalkboards can explain all the different options to your guests either hanging overhead or on a stand.

2. Doughnut Walls
Yes, you read that right. Doughnuts are huge today as couples want an alternative to cupcakes. "Doughnut walls are a fun late night snack or an alternative to wedding cake," says Nora. They can be arranged on a display that mimics the colors and style of your wedding including rustic wood or modern acrylic. Guests can pick their doughnut and then choose how they want to top it off: powdered sugar, colored icing, mini chocolate chips, cinnamon, sprinkles or another sweet topper.

3. Mixing Materials
Couples and planners are looking for new ways to style their weddings and that includes mixing unexpected elements together. "You can expect to see several décor-based trends such as the use of mix metals and different materials," explains Nora. Up and coming design elements new for 2017 include cement, marble and agate, which can be used as table surfaces, wedding stationery elements and wedding cake designs.

4. Rose Gold
"Forget the standard shiny gold and silver, this year is all about the softer and brushed metals with an emphasis on rose gold," explains Nora. A perfect fit with almost any wedding style, from glamour to rustic to vintage, rose gold works well with a range of colors too. So how can you incorporate it into your wedding details? Wedding planner Heather Lowenthal of Posh Parties in Palm Beach, Florida explains, "I have seen rose gold as the new metallic in everything. Table linens can be embroidered with rose gold thread, stationery uses rose gold ink to print wedding invitations, programs and other paper elements, and rose gold colored ribbon can be used to tie the bride's and bridesmaids' bouquets."

5. Going Green
When Pantone picked a shade of green to be the color of the year, wedding planners, event designers and couples went mad for it. Using green as a base color, wedding flowers are being accented with various types of greenery. "Full, lush floral arrangements are being finished with greenery, and garlands made of greenery are decorating long banquet tables," explains Heather. "A garland has a more natural, organic feel to it than a round and tall 'ice cream cone' shaped arrangement." And couples aren't limiting their palettes to green alone. Florals incorporating greenery are spotted with either white flowers such as roses, ranunculus and peonies, or designers are making their arrangements festive with citrus elements, think kumquats, to add a pop of color to the mix."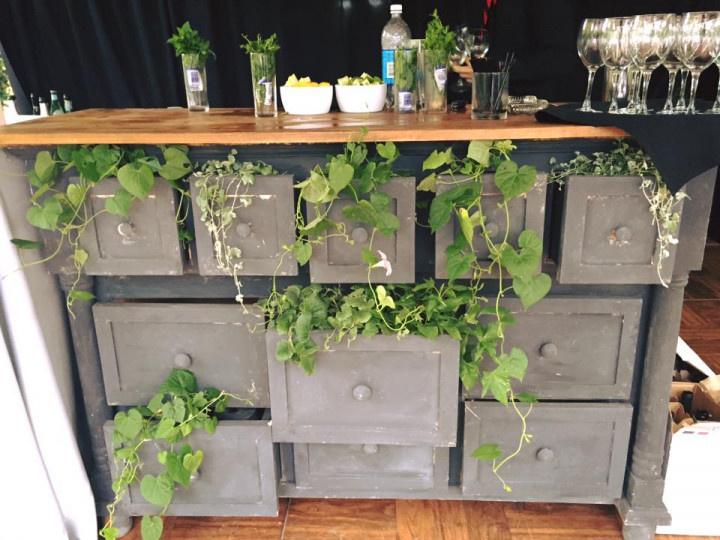 Photo: Bridal Bliss
6. Skip the Farewell Brunch
For years, couples ended their wedding weekend with a farewell brunch, where they had a few more hours with friends and family, but this year things are changing. According to Heather, couples and their guests are taking the day after the wedding to relax and explore the area before they head home. But if you don't want to leave your guests completely empty-handed Sunday morning, you can offer them a light snack in two ways. "You can send them home with fresh baked goods and a custom newspaper at the end of the night, or have a little breakfast-to-go box waiting for them in their hotel room when they return from the party."

7. Bold Color Palettes
White will always be a traditional wedding color, but for 2017, couples are looking for more exciting color palettes. Margo Fischer of Bright Occasions in Washington, D.C. tells WeddingWire that jeweled tones and bright colors are what her clients are asking for. "Choosing a favorite or seasonal color, instead of something more traditional, is a great way to personalize the celebration and make your wedding your own."

8. Drones are a Wedding Do
In 2017, it will be more and more common to spy a drone overhead, capturing the wedding scene, ceremony and reception in photos, video or both. "Videography and some photography companies have started using drones to get aerial footage and stills," says Margo. "Tech-savvy couples and guests will start getting in on the drone action as well, with user friendly drones available for non-pros." Just make sure that the venue and local area have no flying restrictions that you need to be aware of before allowing your drone to fly into the sunset.

9. Customizing Ceremony Music
Brides and grooms are giving as much focus to their ceremony song list as they are to their reception play list, according to Valerie Romanoff of Starlight Music NYC. "Couples are giving enormous thought to personalizing their song choices to each marcher, or each group of marchers, who are walking in their ceremony processional." Song choices range from film scores to pop hits to Broadway show tunes to composers, either as instrumentals or with vocals. "It's important to couples that they tell their story through music, and select songs that reflect who each person is."

10. Creating a Private Concert
While a playlist of Top 40 hits and all-time classics are the usual wedding reception soundtrack, couples are beginning to pinpoint a specific genre of music, singer or band they want to rock out to at their wedding. "Couples are directing bands to cover their favorite music, whether it's rock, disco or country, and play a set that brings them back to their college days when they went to concerts with their friends," says Valerie. Couples can hire musicians and singers who specialize in certain genres to ensure an authentic sound, a dramatic moment and that a fun time is had by all.