If you're not careful, food and flowers can eat up your entire wedding budget!! 💸 Which "budget buster" did you tackle first? Is food already covered by your venue, leaving you time to focus on your florals? 💐 Or are you more concerned with the menu than the mood and decor? 🍽️
Which came first for you? (Or which will you tackle first?) Booking your caterer or your florist?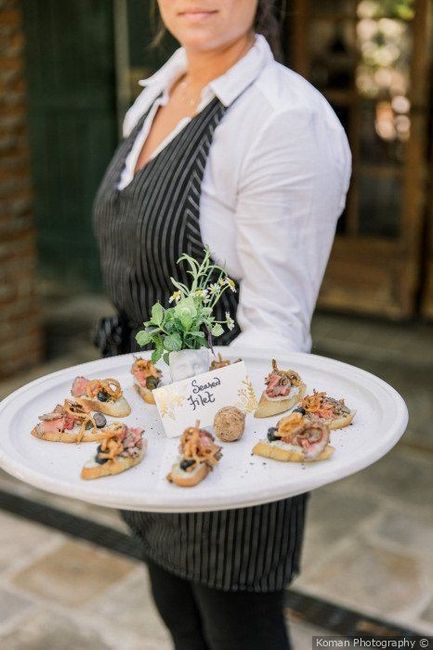 Photo by Koman Photography in Redondo Beach, CA
Next Question: Hashtag or Hair Stylist?
Back to the Beginning: Which came first?