I really like these ideas and it seems that DIY is the only way to do them; Online/Etsy is so expensive. I'm not spending over $200 on something to hold cards lol. edited
The tree stump is my top choice but it seems hard. I like the moss one because one of our main decor is moss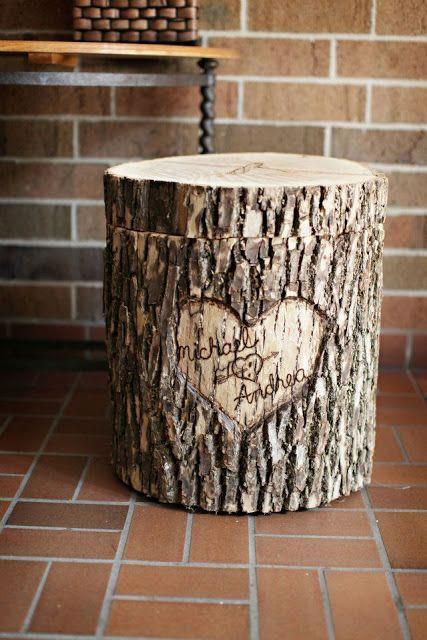 I like the initials and bed of moss!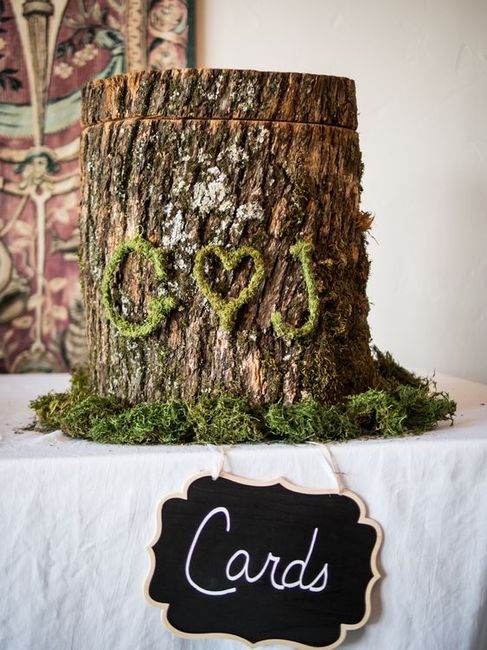 This is cute but ideal if we actually had plans about our future home lol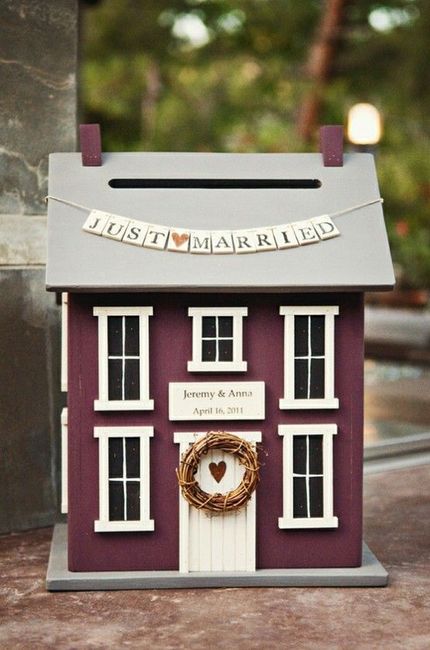 I love this! And the touch of moss. But I've seen negative feedback on here about wishing wells. Although I'd like it for a wish well CARD box. I'd probably cover it and add a slit or something?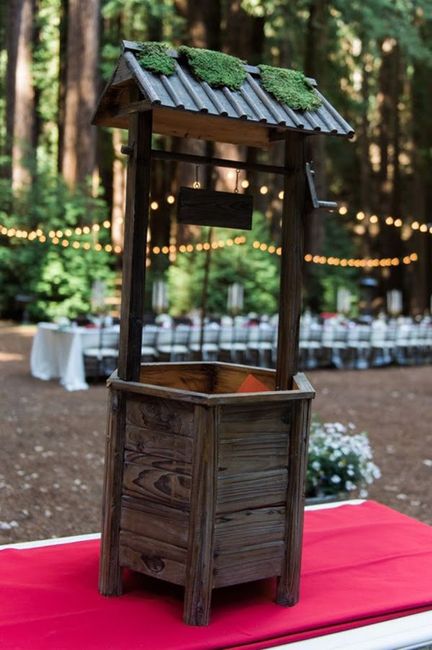 Here are other ideas I like that would probably be way more simple and we might end up having to do!
We love travelling!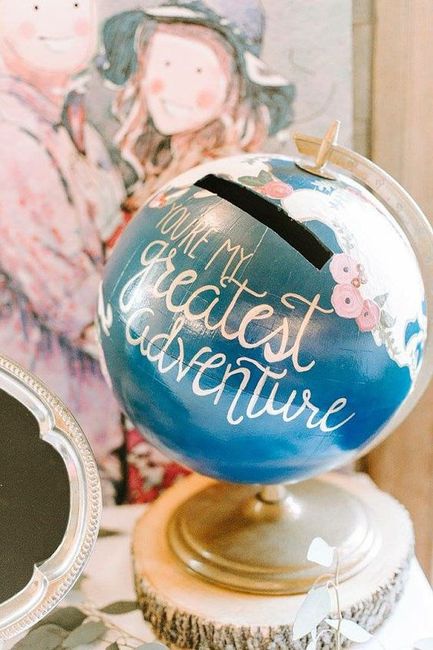 Would probably decorate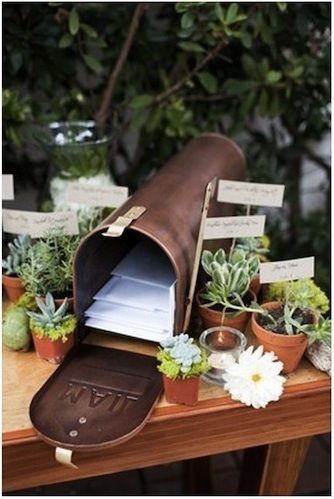 What are you planning on doing?