It's our final tradition! How do you feel about the cake smash? Is it a cute and fun memorable wedding moment? Or would you be super pissed if your new spouse smashed cake in your face? 🍰
What's your vote on the cake smash? Keep or cancel?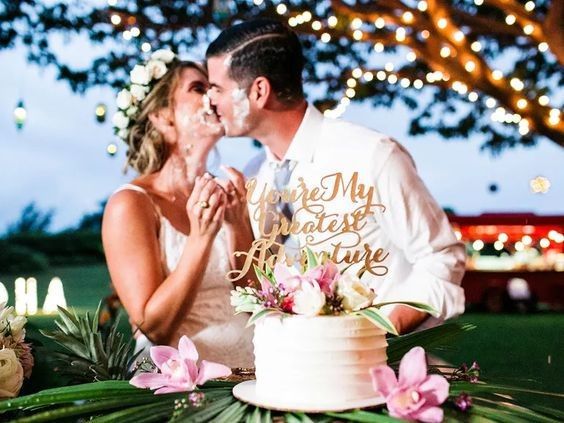 Photo by Naomi Wong Photography in Kapaa, HI
Thanks for weighing in on all of these wedding traditions! If you missed any questions, you can see them all linked here: Keep or Cancel?
If you enjoyed these posts, make sure to also check out our recent games: How well do you REALLY know your fiancé(e)?, Where's the love?, and Friends or Family?